7 Critical Questions to Ask Your Window Salesperson
As a homeowner, you've got a lot resting on your shoulders. Take a window project, for example: Your home is drafty, and your windows are ancient. After researching, you realize vinyl replacement windows are the most cost-effective and energy-efficient.
That's just step one. Now you have to find a reputable window replacement company.
But you don't have to worry about being blindsided by upcharges or faulty workmanship. Because here at Universal Windows Direct, we're committed to helping homeowners like you make educated decisions on window replacement projects. Read on to learn the critical questions to ask your window salesperson before you sign any contract.
Protect Your Investment with These 7 Crucial Questions
1. How long has the company been in business?
The longer a company has been in business, the more likely it is that they're trustworthy. Companies that repeatedly burn clients are likely to disappear with your money. Always be wary when getting an estimate from a young window company.
Since 2002, Universal Windows Direct has proudly offered top-notch products and high-end services at affordable prices. Twenty years later, our motto is still "Constant and Never Ending Improvement." From your free estimate to your installation, we strive to achieve this philosophy every step of the way.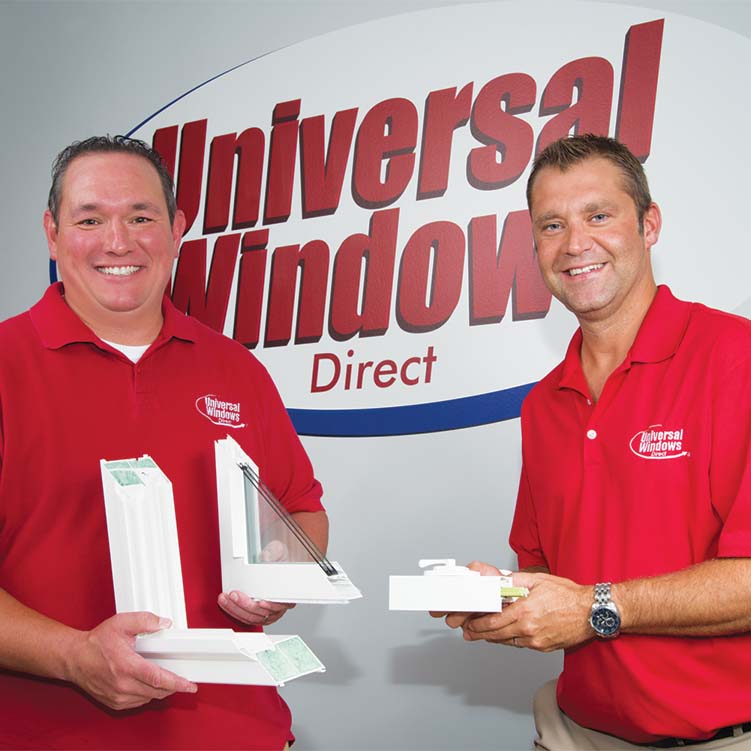 2. Can you provide examples of previous work?
It's crucial to see what your finished vinyl replacement window project might look like—this helps you set expectations and see the company's standards for completed projects.
Always check photos and reviews from past customers. This tips you off to recurring issues or potential scams with the window company. If you see the same issues cropping up again and again… or lackluster finished projects… or complaints about billing… you should think twice about working with them.
3. Is your company properly bonded, licensed, and insured?
Legally, window replacement companies must be bonded, licensed, and insured. We have to pass examinations, protect homeowners from losses, and keep several insurance policies in place.
A company missing any of these requirements is a potential liability for you. Without these precautions, you're on the hook for injuries, property damage, or losses that occur during your project.
You shouldn't have that on your shoulders. Here at Universal Windows Direct, we take these laws seriously. We're bonded, licensed, and insured in every location we serve– meaning you can rest easy without fear of future problems.
4. Who does the installation?
Did you know most window problems are due to improper installation? Yet many window companies hire untrained subcontractors for installation.
It's critical that a professionally trained expert who's familiar with your environment installs your windows. Universal Windows Direct never subcontracts your window installation—we screen and train every employee, guaranteeing the best performance for your vinyl replacement windows.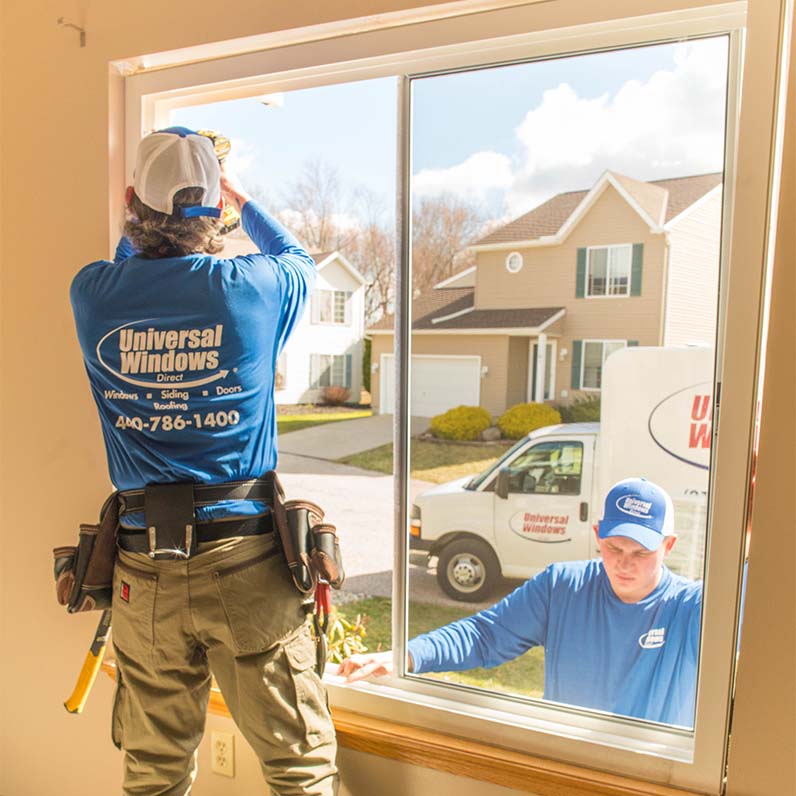 5. What, exactly, does the cost include?
Unsavory window companies nickel and dime you for everything. You're hit with surprise fees for trim work, additional costs for warranties, disposal fees for old windows, and exorbitant labor rates. Your initial estimate should include all of this!
When UWD completes your window project, there're no hidden fees. Your free estimate includes labor to disposal of old windows, installation of new windows, trim work, final clean-up, and our True Lifetime Warranty. We pride ourselves on thorough and transparent estimates.
6. What does your warranty cover?
Usually, replacement vinyl window warranties are limited. We offer a True Lifetime Warranty. But what's the difference?
Replacement window companies frequently offer Limited Lifetime Warranties. They're usually provided by manufacturers, and only cover defects related to aesthetics and your windows' performance.
In a nutshell, they usually only cover faulty parts like sash locks, frames, and hinges. You're typically stuck paying for repair labor out of your own pocket.
Universal Windows Direct's True Lifetime Warranty covers all pieces, parts, and materials… including frames, locks, hardware, and glass systems… PLUS all installation and labor. The cherry on top? Our warranty is transferable for up to 30 years if you sell your house!
7. What is the expected timeline?
Sometimes, your vision of a project's timeline doesn't come to fruition. Whether shortages delay your replacement vinyl windows or someone forgets the measurements, unforeseen delays are frustrating. Always ask your window salesperson about the expected timeline.
Universal Windows Direct follows a comprehensive process so you're never left hanging:
First, we discuss your vision in an initial design appointment. Before ordering anything, a Universal Windows Direct professional visits to measure every window you're replacing… Guaranteeing a perfect fit!
Once we order your custom windows, manufacturing and shipping takes 12-14 weeks. Upon delivery, we'll contact you to schedule the installation of your new windows!
After completing your project, we'll do a final walkthrough together to confirm your complete satisfaction!
Bonus: What types of windows do you offer?
With this question, you'll learn the different types of windows that are offered and the different packages that come with them. More importantly, you'll get a feel for their credibility and knowledge.
Here at Universal Windows Direct, we offer exclusive UniShield® windows for high-performance energy efficiency. During the winter, the inner panes stay warm to the touch. During the summer, the inner panes stay cool to the touch. You'll save on energy bills year-round—and UniShield® windows are superior to other brands of window packages claiming to do the same.
Learn more about saving money and making your home's temperature feel more comfortable year-round with by checking out our exclusive UniShield® windows.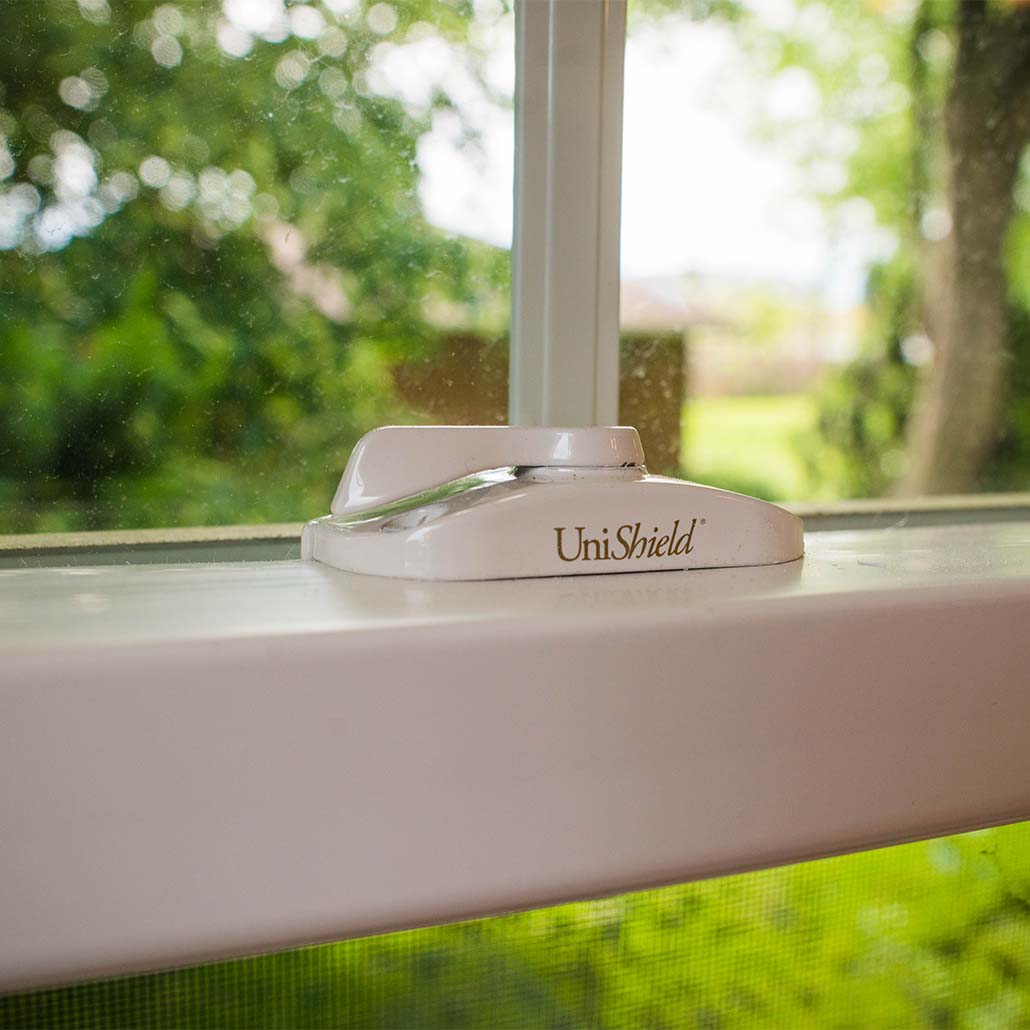 Vinyl Replacement Windows Done Right
Nothing feels better than watching your dream home become a reality before your eyes! But that dream quickly becomes a nightmare if you aren't working with a reputable company.
Universal Windows Direct strives to provide first-class service and products for homeowners like you.
Our private ownership combined with the power of UniShield® means a flawless installation, superior product, and True Lifetime Warranty every time. Call or click today to schedule your FREE Vinyl Replacement Windows Estimate.
Is your home outside our service area? We're here if you ever move into our neck of the woods. Until then, use the crucial questions we reviewed today to avoid potential scams and shoddy workmanship