Join Our Award-Winning Team!
Take Your Career to the next level with UWD
Your Future Careers Starts with UWD
At UWD we start every day with the mindset that we're much more than team members – we're family. We support each other in providing the best service for our customers. The common thread we recognize and celebrate as the key to our success is our team! Many of our tenured employees, including our management and leadership team members, started off on the frontline as dedicated professionals. We provide outstanding service to customers across multiple states all while headquartered in Northeast Ohio.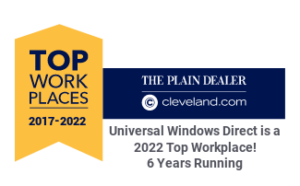 Competitive Pay With Uncapped Commissions
Medical, Dental, and Vision Insurance with Plan Options
Basic and Voluntary Life and AD&D Insurance for Employee and Family
401(k) Retirement Plan with Company Match
Paid Time Off (PTO) for Vacation, Personal, and Sick Day Needs
Paid Holidays
Eligibility for some benefits varies based on the employee's hours worked.
The UWD Employee Experience