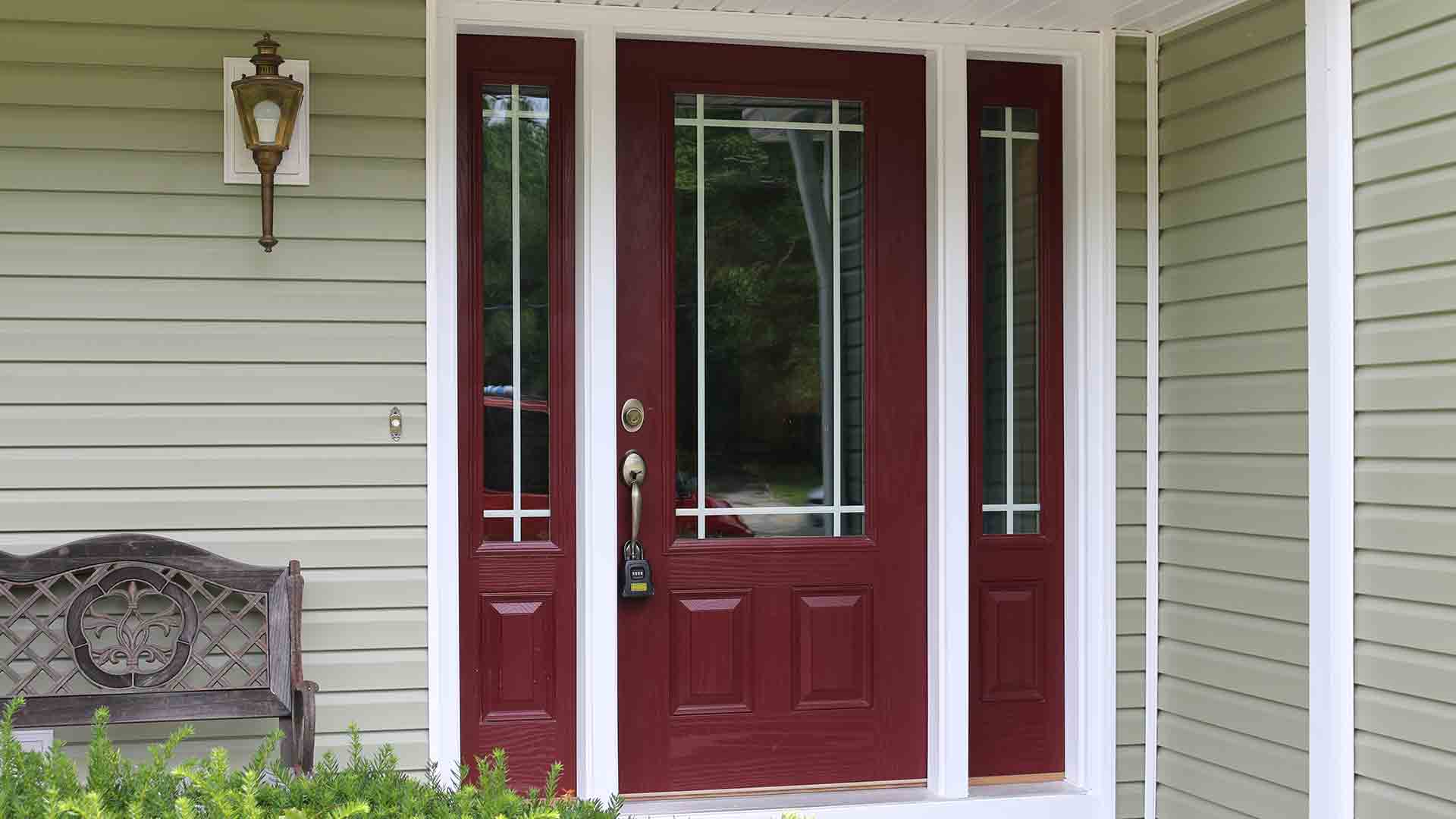 Front Doors
Increase your home's beauty, safety, and security with a new front door from Universal Windows Direct. These long-lasting doors are engineered to provide your home with maximum energy savings and with their advanced construction, featuring a solid polyurethane core and either a fiberglass or steel skin, they are guaranteed to provide your family with maximum protection from both mother nature and unwanted intruders.
Available in over 15 designer glass styles and a virtually unlimited combination of door designs, sidelites, and transoms our replacement doors allow you to create the perfect look for your home. Combined with over 20 paints and wood grain finishes and your home is sure to be the talk of the neighborhood.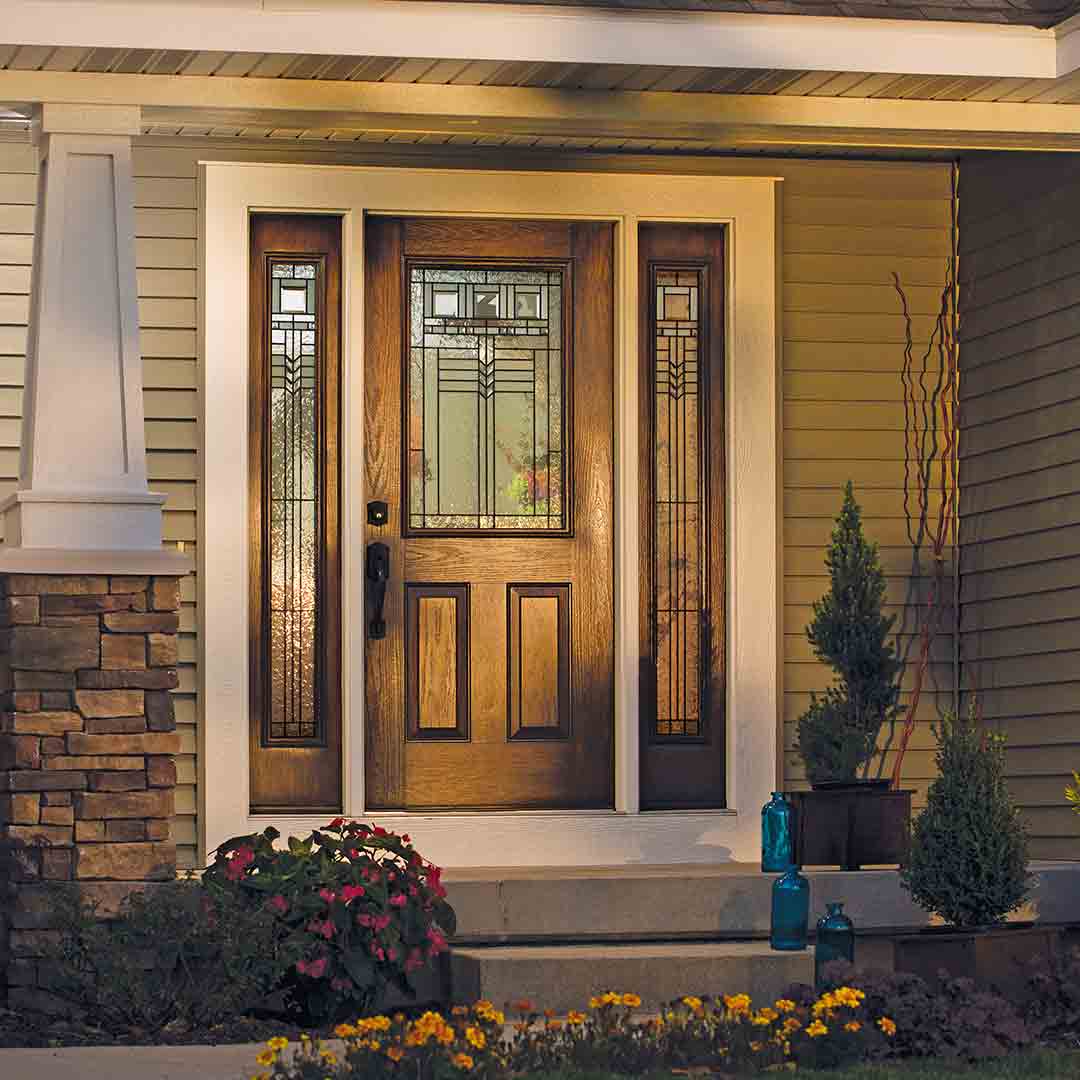 Window Installation Gallery
Fiberglass Doors
Fiberglass entry doors offer the most advanced, highest quality fiberglass available on the market.
Strong, rigid polyurethane foam core.
Fiberglass reinforced skins are resistant to dents, splintering, and corrosion
Engineered Composite Bottom Rail prevents moisture from seeping into the door
Adjustable threshold forms tight seal
High Performance Weather Stripping further strengthens and weather-proofs entry door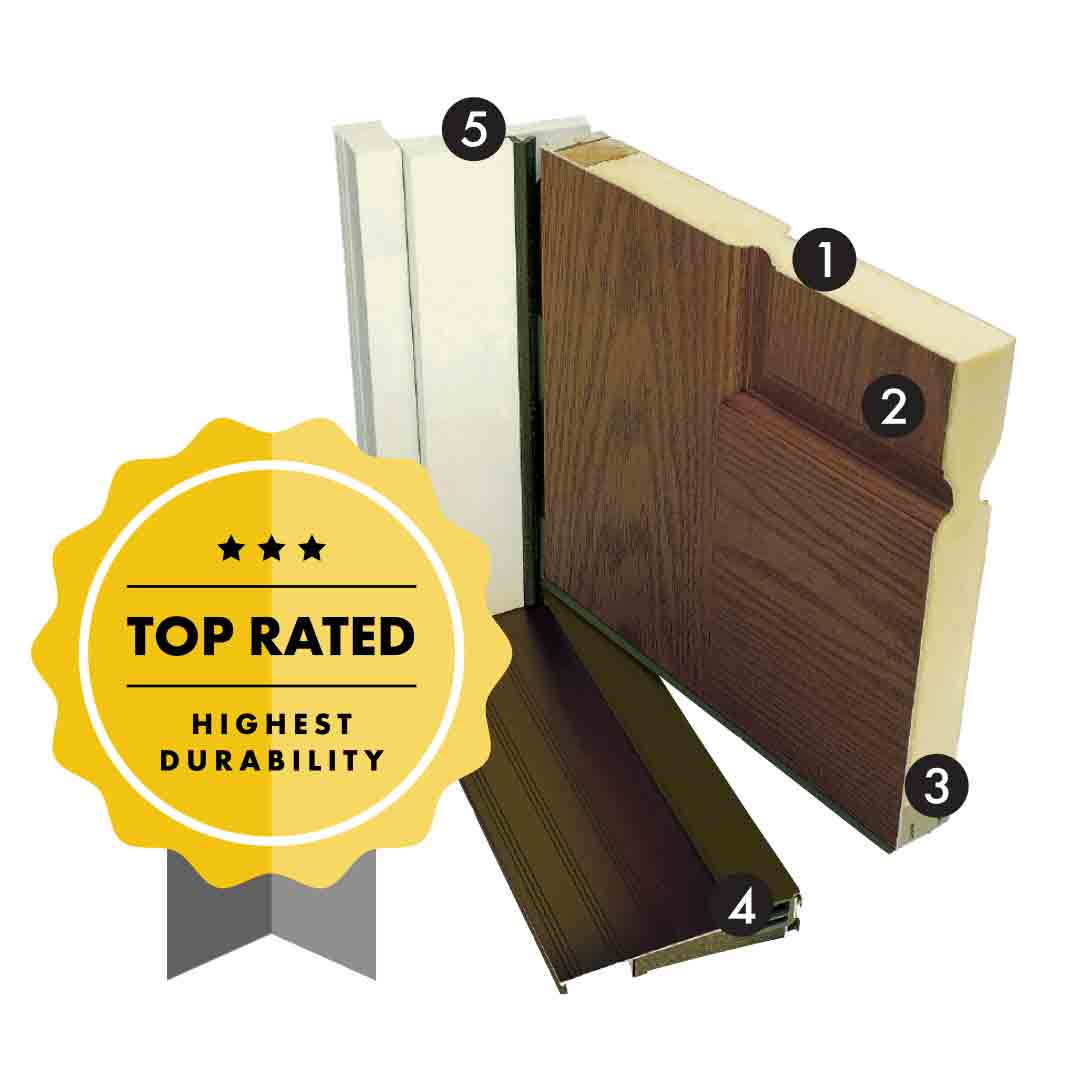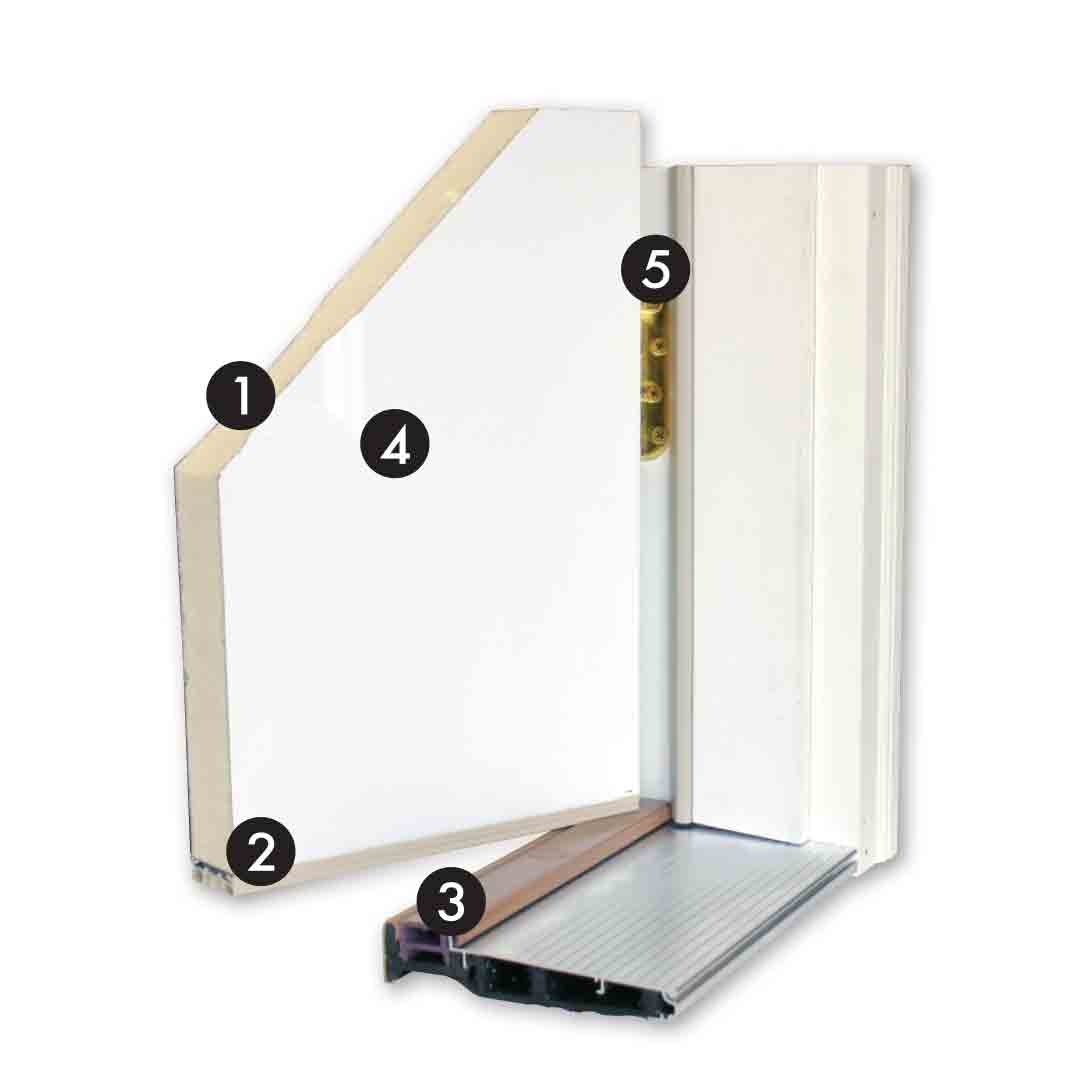 Steel Doors
Steel construction offers strength and durability to your home. Choose steel and give your family the comfort of the best security rating in the industry.
Strong, rigid polyurethane foam core.
Weather strip forms tight seal
Adjustable threshold prevents drafts
Steel construction of both inner and outer sheets offer strength and durability
Patented adjustable hinge plate system ensures proper alignment and seal
Entry Door Installation Options
Give Your Home the Perfect Look