Details

Published: 20 April 2016
Hits: 4910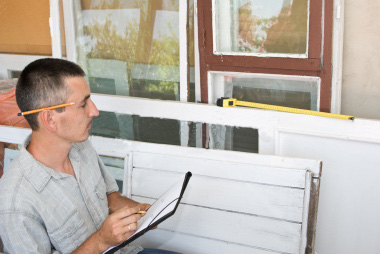 Even the best quality replacement windows can underperform from time to time. Window warranties can be a bit of a mystery to homeowners, and it can be very frustrating when a warranty does not cover a certain aspect of your replacement windows. It's important to ask questions about your window warranty before committing to your replacement window project, so that you can avoid unwanted surprises when an issue needs addressed.
The truth is that not all window warranties are created equal. Window warranties can vary from manufacturer to manufacturer, which is one of the reasons why homeowners become so confused in the first place. Another confusing aspect is that not all window warranty terminologies means the same thing between manufactures.
Although this guide isn't necessarily universal across all window companies and their manufactures, this is a brief guide that can help you better understand window warranties.
Limited Lifetime Warranty
Limited lifetime warranties are one of the most common warranties offered by replacement window companies through their manufacturers. A Limited Lifetime Warranty is a warranty that covers defects in terms of aesthetics and performance in your window.
It's important to know that a Limited Lifetime Warranty may only apply to the parts that need replaced and not necessarily the labor required to fix the window. This means that the manufacturer will foot the bill for any replacement parts, such as a new sash. However, you might have to pay to have the manufacturer physically fix the window. This procedure varies between replacement window manufacturers, and you can ask your sales representative for more information.

Your new windows from Universal Windows Direct will include a True Lifetime Warranty that is 100% non-pro-rated. This means that all pieces, parts, materials, glass systems, frames, locks, hardware, installation, and labor are warrantied for as long as the original customer owns the home. In the event that the original customer moves, the warranty is 100% transferable to a subsequent homeowner for a period of 30 years.
What Does Lifetime Mean for Window Warranties?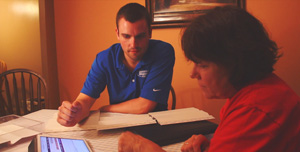 One of the biggest misconceptions of window warranties is the term lifetime. In the world of replacement windows (and a variety of other industries as well), lifetime does not literally mean lifetime. It is simply the lifespan that the window manufacturer determines that the window will withhold its quality.
For example, very low budget windows can come with a Limited Lifetime warranty, but the warranty is only good for 3-5 years. Higher quality windows can be warrantied for as many as 15 years or more, depending on the manufacturer.
What is Typically Warrantied in my Windows?
Your coverage will vary between manufacturers. However, you can generally expect the following to be covered under a Limited Lifetime Warranty:
Vinyl extrusions in the window frame
Defects
Color characteristics
Hardware
Insulated glass
Obstruction of vision (films)
And more
Universal Windows Direct will give each customer a pamphlet that overviews our True Lifetime Warranty coverage. Our extensive coverage will keep your windows performing at their top condition for years to come.
To learn more about window warranties or to ask questions, get in touch with us today via our web contact form or call 440-786-1400.