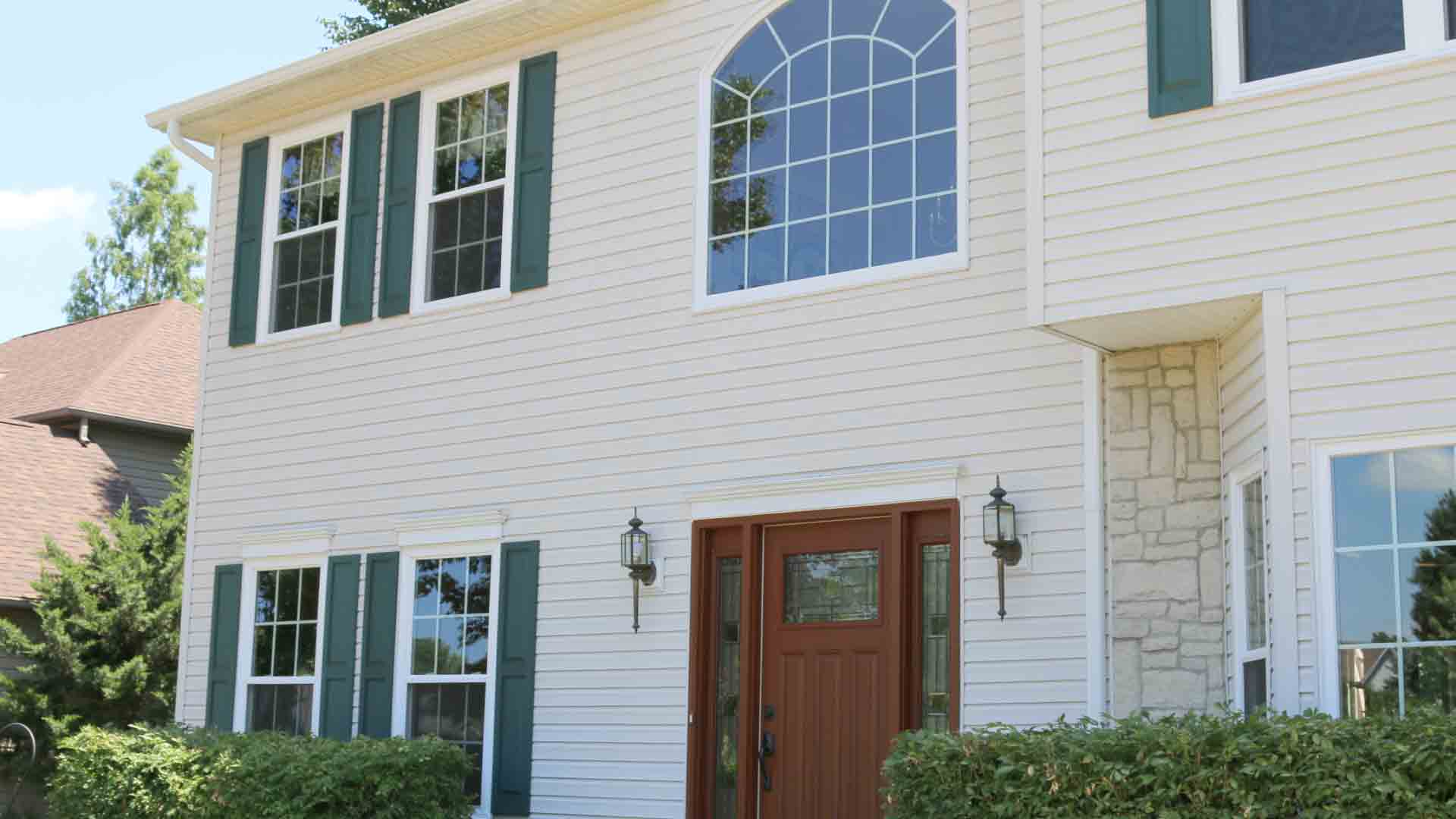 Get Wow-Factor Curb Appeal in Waxhaw, NC: Replacement Windows, Entry Doors, Vinyl Siding
Waxhaw, North Carolina homeowners will find wow-factor replacement windows, entry doors, and vinyl siding from Universal Windows Direct. These quality products are expertly engineered to showcase the industry's best craftsmanship and performance. Find products certified by Energy Star that can save homeowners hundreds of dollars per year on utility bills.
Stunning Styles for Window Replacement
UniShield® window installation brings value and beauty to the home with high-quality vinyl frames. Vinyl frames are the top choice for low-maintenance window products that never require staining, sanding, or painting. The material is not susceptible to peeling, chipping, or rotting.
UWD's replacement windows are available in a variety of styles and decorative upgrades including glass designs and grid systems. The most popular windows in Waxhaw include double hung, bay and bow, slider, casement, and picture. Homeowners can add extra charm to curb appeal by choosing specialty shaped or geometric windows.
UniShield® is the star of energy efficient windows in Waxhaw. This window product is available in four tier options for exceptional efficiency and value. UniShield® Plus is the most popular pick. As a dual pane window with argon gas in the airspace, its glass is coated with low-e to reduce heat transfer. This technology keeps homes warmer in the winter and cooler in the summer.
One of the most energy efficient windows on the market is UniShield® Supreme. This is a triple pane window with krypton gas in the airspace and a double coating of low-e. When upgrading from single pane windows to UniShield® Supreme, homeowners can save over $400 per year on energy bills.
UWD proudly provides professional window installation for enhanced performance. By creating an airtight seal, the home becomes draft-free while blocking energy's escape route through the frames, sash, and sill.
UniShield® window products are protected by our company's True Lifetime warranty. This industry-leading warranty guarantees performance in terms of glass packages and installation. It also provides coverage for pieces, parts, and other aspects of the window. The True Lifetime warranty is 100% transferable to subsequent homeowners for a period of 30 years.
Universal Windows Direct offers coverage on UniShield® products under the True Lifetime warranty. This covers pieces, parts, installation, craftsmanship, and more.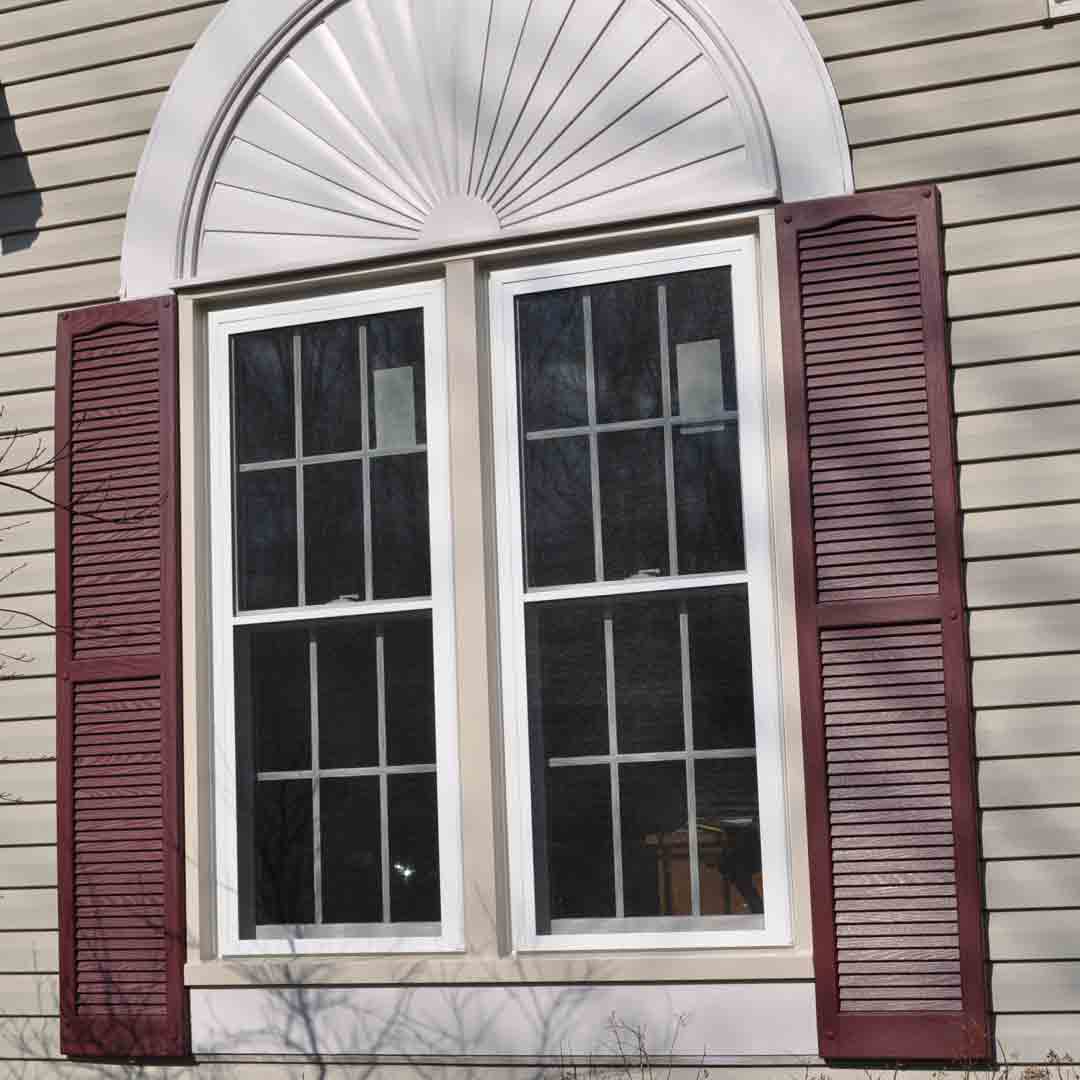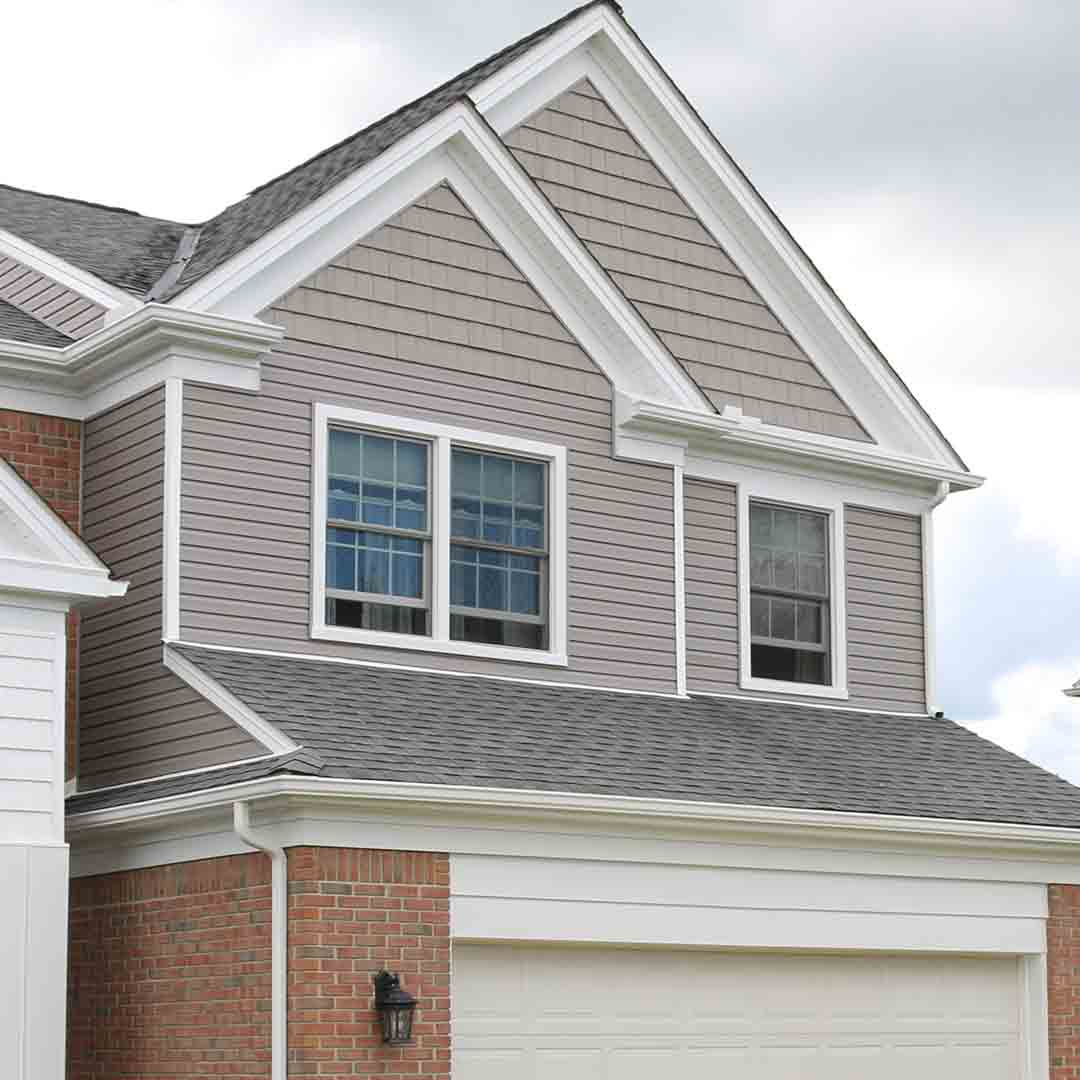 Show-Stopping Vinyl Siding Installation
UniShield® vinyl siding installation adds unforgettable appeal to the exterior without the worry of maintenance. It's a hassle-free exterior upgrade that transforms the look of the home while providing protection from the elements. UWD offers nearly limitless combinations of vinyl siding styles, including XL and XXL panel lengths and character-adding elements. The panels provide a low-gloss finish that gives the look of freshly painted wood without ever lifting a paintbrush.
Vinyl siding replacement increases home value while instantly boosting curb appeal. UniShield® vinyl scallops, soffit, and vinyl cedar shakes are the ideal addition for a striking exterior. Highlight window boxes and gables with vinyl scallops, which are modeled after authentic wood scallops from the Victorian era.
Vinyl cedar shakes add a rustic edge to curb appeal. It's a rugged yet charming exterior that appears like real cedar wood. The deep wood grain textures add extra authenticity, giving the looks-like-real-wood appearance without the worry of rot, staining, or painting.
All UniShield® siding is essentially maintenance free and only requires occasional cleaning between seasons. An impressive selection of today's top colors is available from our inventory, providing wow-factor for every home in Waxhaw, North Carolina. UWD provides a 20-year warranty to guarantee the vibrancy of UniShield® exterior.
UniShield®'s performance is just as impressive as its appearance. The panel widths range up to .46" in thickness, increasing the quality and value of the exterior. UniShield® is engineered to perform through all types of weather, including high winds. When using UniShield®'s rolled-edge nail hem and advanced lock design, the exterior can withstand winds of Category 5 hurricane force.
Fullback Insulated Underlayment provides essential insulation technology to keep the home comfortable. It is designed with improved vapor flow that outperforms traditional vinyl siding without insulation. It allows moisture to escape up to 500% more readily. This product is also imperative for blocking out airflow that gets between the panel and the exterior sheathing, leading to higher utility bills.
Universal Insulated Fan-fold Housewrap enhances UniShield®'s performance with a precise fit to the exterior and extra insulation. It even outs irregularities in exterior walls that causes siding to buck or warp. UWD's professional siding installation locks the panels securely in place to prevent moisture damage along with energy loss.
UWD offers our True Lifetime warranty with UniShield® siding. The warranty covers labor, installation, pieces, parts, and other aspects of the exterior.
Count on the Charm of UWD's Entry Doors
Entry door replacement adds charm to the home while increasing its performance. Homeowners can add allure to the exterior with steel and fiberglass doors that add color, texture, and security.
Fiberglass door replacement is designed to look like real wood. Designed with a reinforced skin, homeowners never need to sand, paint, or stain these quality front doors. Various wood stain and paint options are available to add personality with the option to order the entry door primed.
Entry door installation also heightens home security. UWD's front doors provide steel frames that are effective at blocking out intruders. A steel kick plate further enhances the door's security, along with a composite lock block that gives the door a flat and strong base beneath the hardware.
UWD door installation can increase home performance with its polyurethane foam core. Combined with durable weatherstripping and professional door installation, the home becomes more energy efficient and blocks out drafts. The adjustable threshold and bottom sweep keep the home free of moisture that can result in damage to floors, wood frames, and interior walls.
Door products are covered by our industry-leading True Lifetime warranty. Expect exceptional performance from UWD's entrance doors 365 days per year.