Stunning Curb Appeal in Vine Grove, KY: Replacement Windows, Entry Doors, and Vinyl Siding
Serviced Locally By: Universal Windows Direct of Northwest Kentucky
Universal Windows Direct brings premium replacement windows, entry doors, and vinyl siding to Vine Grove, KY! We're one of the only window companies in Vine Grove that provide affordable yet high-quality exterior products. Nationally known for our UniShield® products, we're one of the highest-ranking contractors in the entire country. You'll find us at the top of Qualified Remodeler's Top 500 and Remodeling's 550. We're your favorite local window company and you'll love what our products will do for your home and life!
About Our Products
These are the windows, doors, and siding that will change the way that you feel about your home—possibly forever! Energy efficient and high quality, you can expect the best value for your money for your next exterior remodeling upgrade.
Window Installation
Windows can bring a lot of joy to your home. When you want a home full of natural light with windows that boast the best in quality, look no further than UniShield® replacement windows. They're the best windows that light up your life and your home! Their quality is sure to make you smile and you'll love choosing your favorite exterior paint color for the vinyl frames. Did you know that vinyl is a much more affordable alternative to wood windows? It's why vinyl is the preferred material for window replacement in Vine Grove! Resistant to moisture damage, you'll never walk outside to find your UniShield® windows peeling, flaking, rotting, or even growing mold and mildew. They're easy to maintain and even easier to love. Get the quality and beauty in a window that you deserve, all at competitive pricing!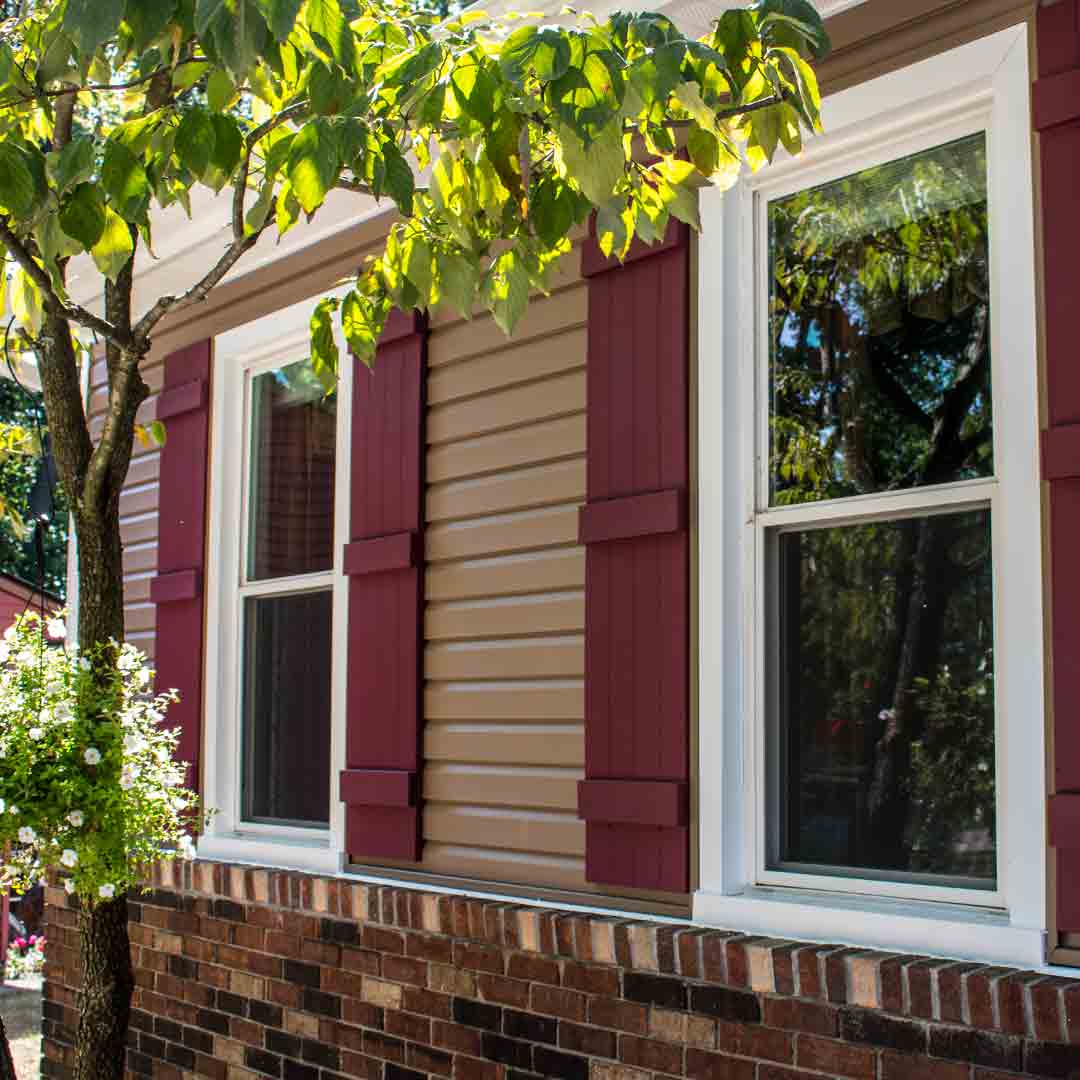 Vinyl Siding
Don't live your life feeling less than enamored for your exterior! With UniShield® vinyl siding, your curb appeal stands the test of time while protecting your home from the elements. You put a lot of thought into stylizing your exterior, and luckily UniShield® siding replacement makes it easy. You'll find today's top trending paint colors for your siding—which is applied to every square inch of the siding panels, custom made for your home. Go beyond traditional siding panels with vinyl scallops and vinyl cedar shakes! They are sure to shake up your curb appeal and leave a lasting impression here in Vine Grove. Did we mention that UniShield® is a snap to maintain? If you've been plagued with wood siding over the last several decades, you're in for a real treat when upgrading to vinyl. Vinyl siding installation doesn't require a drop of paint for maintenance, giving you the allure of a brand new exterior 365 days per year!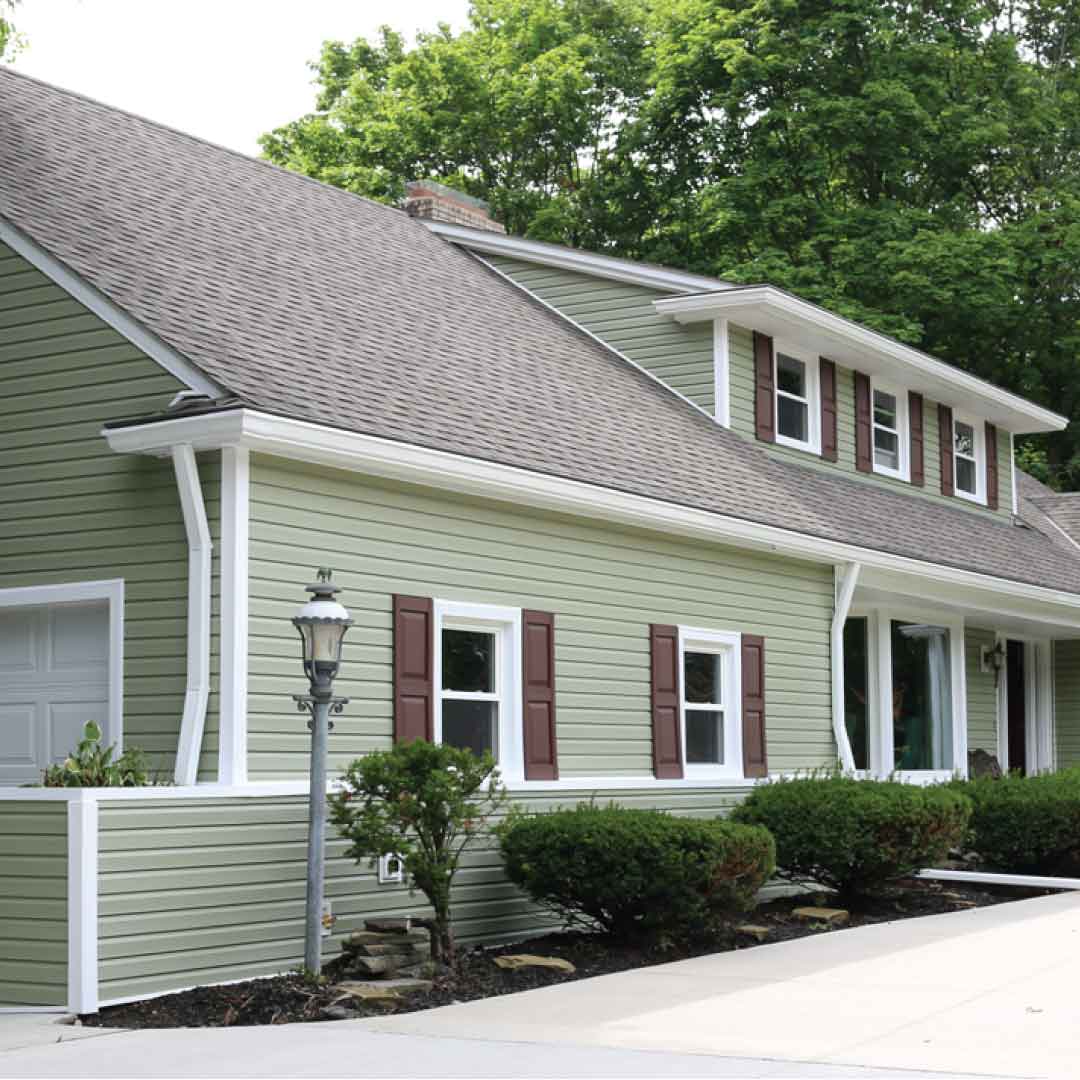 Entry Door Replacement
Turn your curb appeal around with new door replacement! A fiberglass entry door will instantly enhance your home, providing benefits not only to the exterior but the interior as well. Rest assured you're receiving the best quality fiberglass materials that will make your door radiate with beauty and perform beyond expectations. Its internal foam core is key to keeping your home snug. No matter the elements outside, know that fiberglass doors are waterproof and resist moisture damage. Rain can hammer away and winds can blow at raging force, but your door stands tall against it all! With professional entry door installation, you can unlock the full potential of your home's performance and quality curb appeal.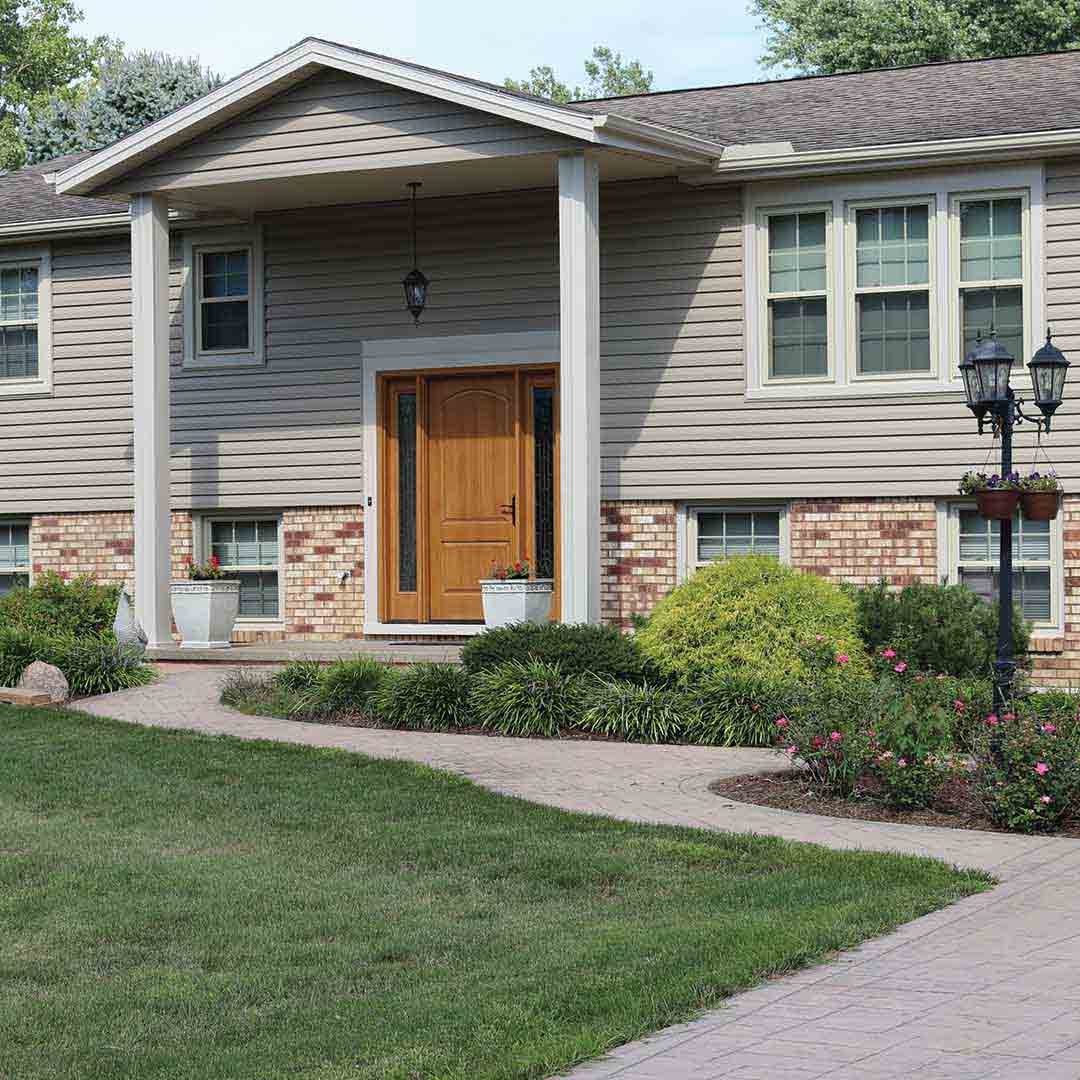 Lifetime Warranty and Expert Installation
From start to finish, you can depend on us to install your windows, doors, and siding with the best craftsmanship. We ensure that your products perform for years, never letting you down for a single second! Combine this with our True Lifetime warranty and you're essentially set for life with your next upgrade.
Who is UWD?
In business since '02, Vine Grove homeowners have come to trust us with our quality products and 5-star services. We love our community and we look to give back in every way possible, whether it's giving back to the local humane society or improving the lives of our customers. By offering superior products at affordable prices, it's our duty to give you the best of the best without making you feel bankrupt.
You have the power to transform your exterior and your life by just picking up the phone and giving us a call. You'll be glad you did!