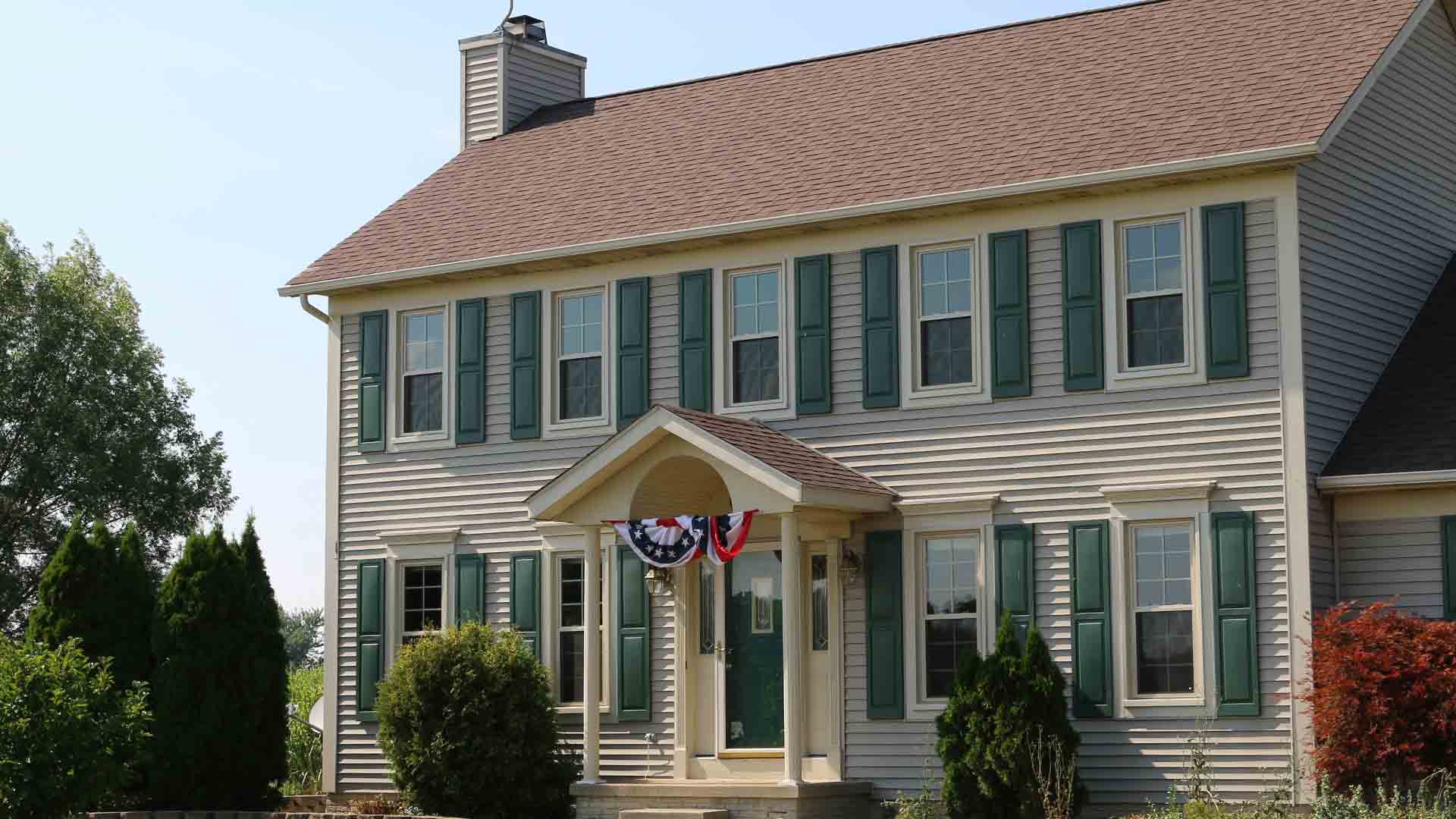 Revitalize the Exterior with Replacement Windows, Vinyl Siding, and Entry Doors in Statesville, NC
Take the appearance and performance of the home to another level with superior exterior upgrades. UWD is the premier source for Statesville, North Carolina's top quality replacement windows, vinyl siding, and entry doors. These products are manufactured with the finest materials on the market. They are designed as a low maintenance upgrade that looks beautiful and lasts for decades. Backed by our company's True Lifetime warranty, homeowners experience real value with our exterior products.
UniShield® Replacement Windows: Discover the Power of Energy Savings
One of the major advantages of window replacement is energy savings. When upgrading with replacement windows such as UniShield®, homeowners save hundreds of dollars on their utility bills. UniShield® is certified by Energy Star, bringing some of the most energy efficient windows straight to Statesville. Available in four tiers of energy-saving glass packages, homeowners can pick the perfect window that's right on budget.
UniShield® windows are engineered in highly durable vinyl window frames. Unlike wood, vinyl windows do not require sanding, staining, or painting. They are not prone to moisture damage, which keeps problems such as rotting, mold, and mildew growth. A coat of low-e glazing helps reduce harmful UV rays, while argon gas fills the airspace for a thermally efficient window.
UniShield® Supreme packs the biggest punch for maximized energy savings. This window features triple pane windows with krypton gas in the airspace. It also includes a double coat of low-e for extra UV protection.
All tier levels of UniShield® are professionally installed by UWD. This creates a seal around the frame similar to a refrigerator, blocking out both air and moisture while keeping the home comfortable.
UniShield® is more than just an energy efficient window. It is aesthetically flexible and features various window styles, vinyl frame colors, and extra aesthetic upgrades. Choose vinyl frame colors to complement or contrast home curb appeal, including selections such as red, green, beige, architectural bronze, white, and more.
Enhance new window installation with decorative glass options. These aesthetic upgrades are used on both modern and historical homes, with some of the most intricate and beautiful designs available from UWD. Floral, privacy glass, and prairie glass are some of the most popular decorative glass options in Statesville.
Choose from today's most popular window styles for the home, including bay and bow, garden, double hung, slider, crank out, and more. A professional from UWD can assist you with picking the right window and glass package by contacting us for a free estimate.
All UniShield® windows are covered under our True Lifetime warranty, offering protection such as pieces, parts, installation, and more.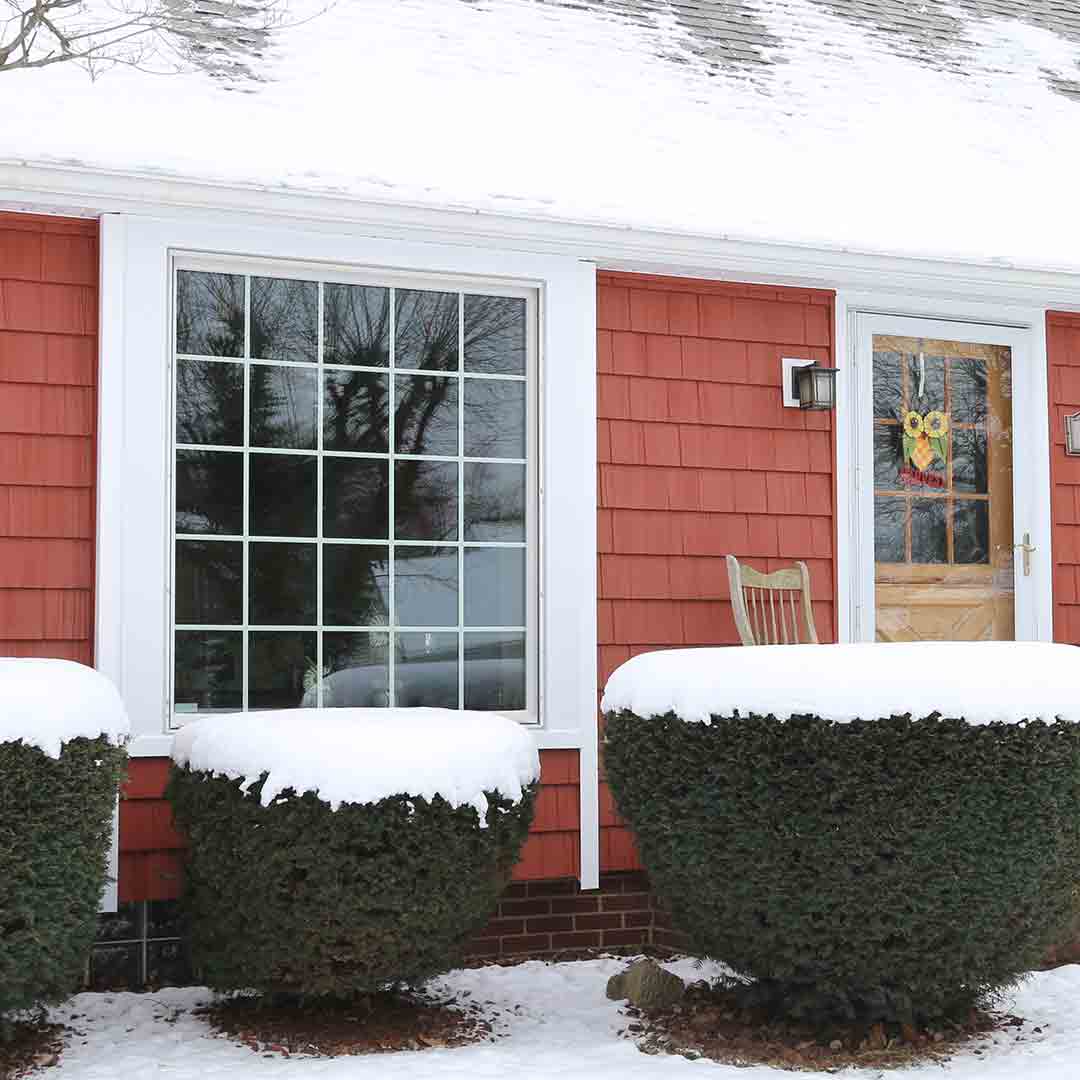 Revitalize the Home with UniShield® Vinyl Siding
Making the home look new again is quick and effortless with UniShield® vinyl siding. UniShield® exterior has beautiful textures, stunning color selections, and varying panel lengths and widths for a seamless appearance. These panels are exceptionally durable and add to the structural integrity of the home. With the power of UniShield®, the home instantly becomes more attractive, better insulated, and protected against the elements.
The panel widths are available in up to .46", with panel lengths ranging from standard to XL and XXL. The detail of this exterior never goes unnoticed with its realistic wood grain pattern details and exceptional craftsmanship. Choose between a matte finish or realistic wood grain detail, with 4 ½" Dutch lap or clapboard available that creates realistic shadow lines in select styles. Vinyl siding installation is supplied by UWD, with the insured installation team locking every panel perfectly in place. UniShield® is luxury for any exterior in Statesville, and it's a luxury that's readily available and affordable for many budgets.
The striking selection of vinyl colors and additional upgrades is hard to forget. Homeowners will find the top colors that are found on the trendiest homes on HGTV. Some of the most popular vinyl exterior colors include mystic blue, coastal sage, colonial ivory, antique parchment, adobe cream, and london brown. These colors are complemented by the architectural color options in colors such as canyon drift, somerset wheat, autumn red, deep moss, and midnight blue.
Add vinyl enhancements to the exterior in options such as vinyl scallops, soffit, and vinyl cedar shakes. Vinyl cedar shakes are a stunning aesthetic upgrade that highlights the real beauty of the home. Vinyl scallops add interest to areas such as window gables, while soffit tops off the exterior and hides exposed rafter beams.
UniShield® exterior is covered under UWD's True Lifetime warranty. Additional coverage is available under the 20-year color fade warranty.
Fiberglass: The Top Material Choice for Entry Doors
Fiberglass entry doors are Statesville's most popular front door option. UWD's fiberglass doors feature a reinforced skin that is effective against the elements, especially moisture. Traditional wood doors are prone to rot and require substantial maintenance. Fiberglass won't rot like wood, and it doesn't need sanded, stained, or painted to remain beautiful.
These doors are durable against the elements as well as potential intruders. Enhance home security with hardware including leversets, deadbolts, and even touchscreen deadbolts for keyless entry—the epitome of convenience. Various finishes are available to make the entry door look truly custom.
Steel doors from UWD are rated with a Grade 40 security rating, making them some of the most durable front doors on the market.
Choose between paint colors and stain colors in our inventory to design an ideal entry door. UWD paints and stains the door on your behalf in colors including wineberry, forest green, clay, black, wedgewood blue, fruitwood stain, cherry stain, and dark walnut stain.
Entry doors are covered under the True Lifetime warranty for performance, craftsmanship, and more.