Quality, Comfort, and Style: The Best Replacement Windows, Entry Doors, Vinyl Siding, and Roofing in Seven Hills, Ohio
Serviced Locally By: Universal Windows Direct of Cleveland
The quality of exterior products greatly impacts performance, comfort, and even style. UWD has some of the leading replacement windows, entry doors, vinyl siding, and roofing in Seven Hills, Ohio. These are the go-to exterior products for homeowners who want the best value for their money with all the advantages of exterior remodeling. Experience a more beautiful and comfortable home by choosing UWD.
UniShield® Replacement Windows: Remarkable Windows for the Home
Those who need an energy efficient windows at an affordable price will find the solution with UniShield®. UniShield® is the exclusive replacement window from UWD, which is available in four tiers of energy-saving glass packages. Even the first glass package, UniShield® Classic, offers energy savings and a boost in curb appeal. This window features dual pane technology with argon gas between the panes, resulting in a thermally efficient window that keeps the home comfortable.
Seven Hills homeowners can save up to $465 per year on utility bills by choosing one of the top tier options: UniShield® Premium or UniShield® Supreme. These windows feature triple pane glass and argon or krypton gas between the panes. A double coating of low-e is included to reduce harmful UV rays coming into the home. It also helps natural light heat the home in the winter, while sunlight is reflected in the summer to keep the home cool.
Every UniShield® option is available in custom vinyl window frame colors. Color options include red, green, clay, beige, architectural bronze, and more. Regardless of the vinyl frame color, these frames are engineered with high grade ingredients to keep the product from warping, peeling, and chipping. These windows require virtually no maintenance other than wiping off the frames between seasons.
Complement curb appeal with the fine details of decorative glass. Decorative glass adds class and elegance in patterns including prairie, double prairie, floral, and privacy glass.
UniShield® windows are available in today's most popular window styles, including double hung, bay and bow, crank out, garden, slider, and more.
Enjoy window installation on behalf of UWD, resulting in industry-leading performance. UniShield® is covered under UWD's True Lifetime warranty. This guarantees product performance and covers aspects such as pieces and parts, glass packages, installation, and more.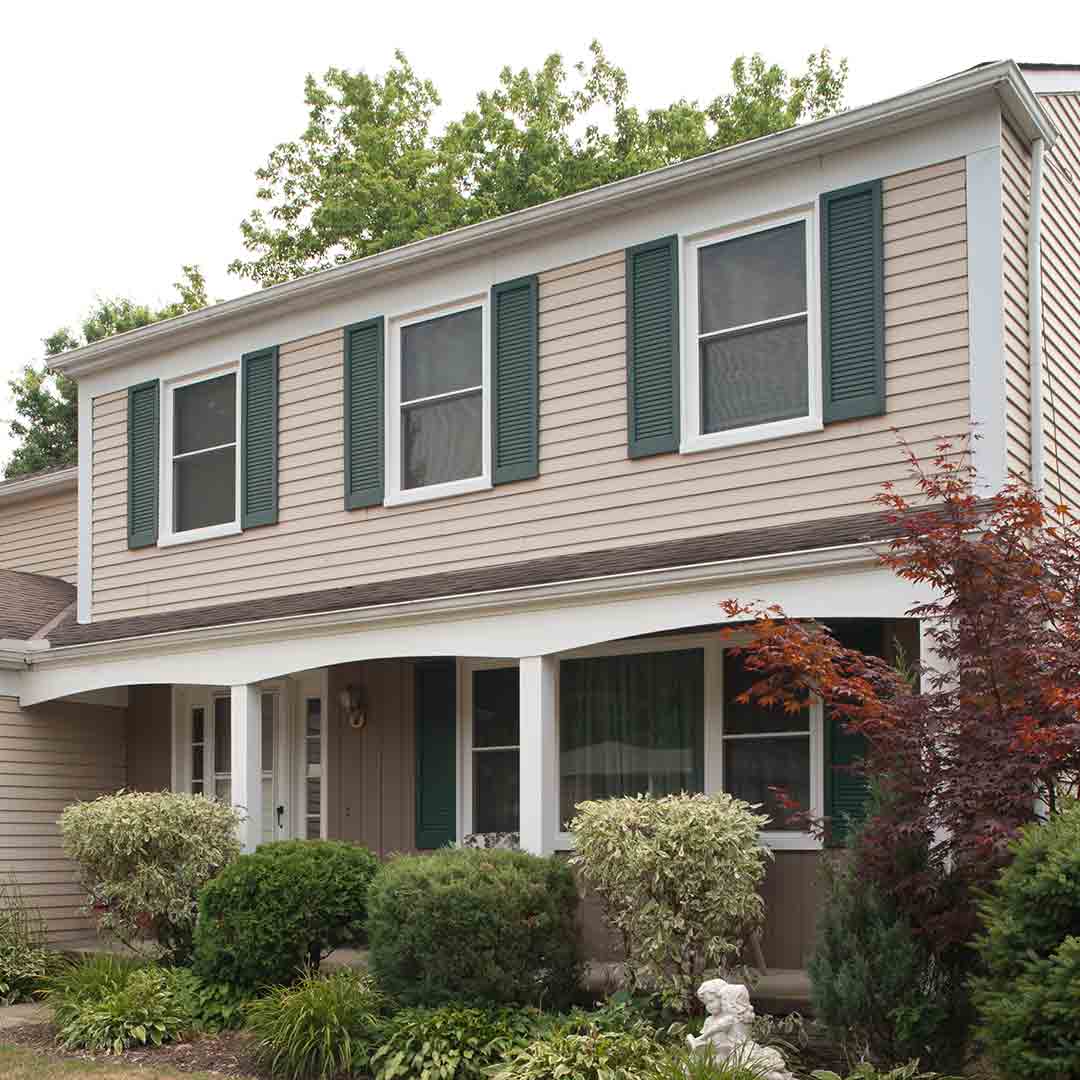 Increase Home Performance with Quality Roofing
UWD offers top-of-the-line roofing to protect Seven Hills homes from the elements. Rain, snow, and high winds won't make a dent in this roofing system. The asphalt shingles are the highlight of this roof, which uses SureNail technology to keep the shingles intact. The striking selection of shingle colors has something to offer for every homeowner. Choose from color selections to suit the style of your home, including colors such as onyx black, driftwood, amber, terra cotta, and Shasta white. Select Shasta white as the shingle color that's certified by Energy Star, which helps keeps homes cooler in the summer.
The roofing system uses several critical components to block out moisture and increase attic ventilation. WeatherLock G forms a water and ice barrier to keep the attic dry, while VentSure InFlow vents keeps wind-driven rain away from the attic. This reduces the risk of moisture damage in the attic, which can result in condensation on rafter beams that eventually turns to mold and mildew.
Owens Corning roofing installation is offered by UWD. Our insured crew maintains quality and craftsmanship of the roof with every shingle. This system is covered under a 10-year craftsmanship warranty, as well as additional protection under the TruPROtection plan. This protection is available for up to 50 years.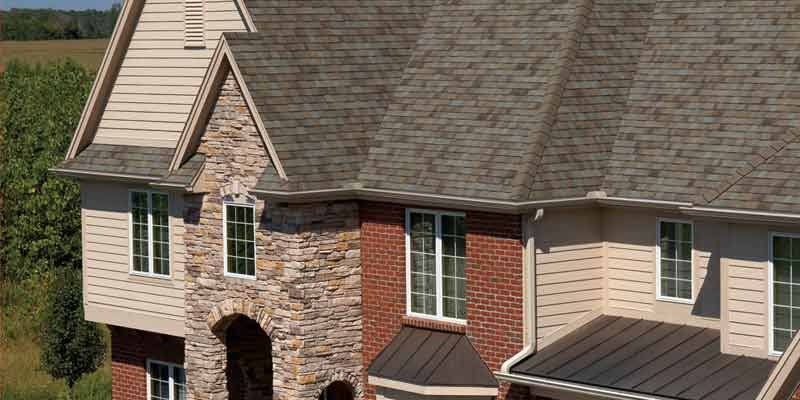 ---
Find Ideal Entry Doors from UWD
An ideal entry door consists of quality materials, security features, energy saving capabilities, and timeless style. UWD offers all of these features and more with fiberglass and steel entry doors. Fiberglass is a top pick for door materials due to its durability, resistance against the elements, and virtually zero maintenance requirements.
One of the best advantages of choosing a fiberglass door from UWD is designing it to complement your curb appeal. An array of paint color options are available to suit any classic, contemporary, or even eclectic style. Homeowners can also order new entry doors primed to apply their favorite paint color at home.
In addition to paint colors, wood stain options are available to add warmth to the home. Some options include fruitwood, cherry, and dark walnut.
Add style and security to entry doors with hardware. Various leversets, dead bolts, and lock combinations are available in finishes such as antique brass and nickel. Consider upgrading to a touch screen entry door for keyless convenience.
Entry doors from UWD come equipped with a polyurethane foam core for ultimate energy efficiency. Durable weatherstripping blocks out drafts, while professional installation creates the perfect fit within the frame. New doors are covered under True Lifetime protection from UWD.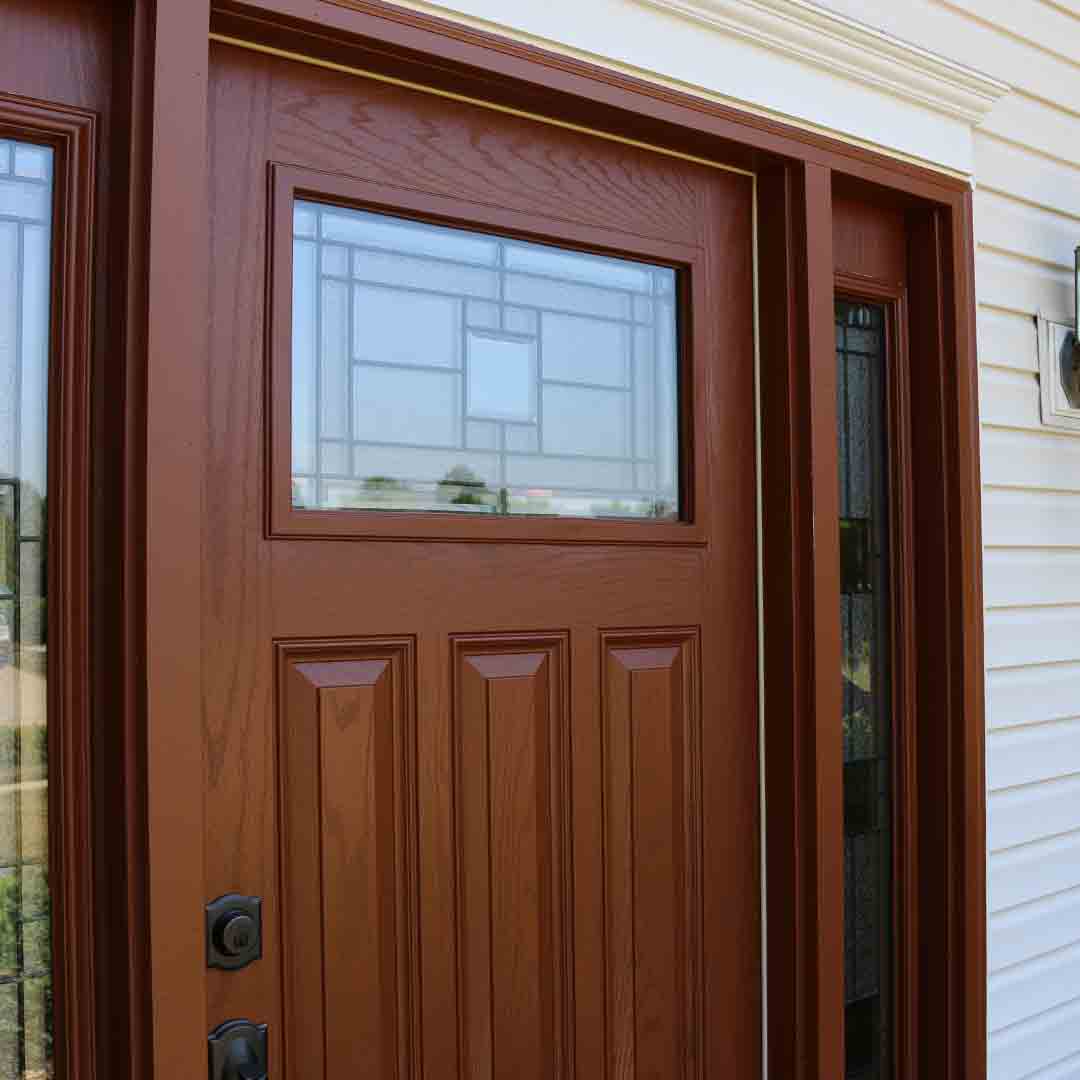 Spectacular Vinyl Siding for Seven Hills Homes
Create a stunning and unforgettable curb appeal with UniShield® vinyl siding. This siding is engineered with heavy gauge plastic that defends against the elements and even insulates the home. Homes in Seven Hills are more beautiful and equipped to defend against the elements with UniShield® exterior siding.
The panel widths are available in up to XL or XXL length, creating a seamless appearance with striking beauty. Realistic wood grain details are molded into the panels to replicate the look of real wood. This gives the panels texture and timeless beauty. A variety of exterior colors are available to further enhance the home, including natural linen, glacier white, Tuscan clay, mystic blue, and more.
UWD provides siding installation to guarantee top performance, along with protection under the True Lifetime warranty. Additional protection is included under the color fade warranty, which guarantees color vibrancy for up to 20 years.