Get The Best Value for Replacement Windows, Entry Doors, and Vinyl Siding in Richmond, KY
Serviced Locally By: Universal Windows Direct of Northwest Kentucky
Universal Windows Direct is one of the leading window companies in Richmond, KY, offering quality windows, vinyl siding, and entry doors. We're nationally recognized for our quality UniShield® products and excellence in customer service. As one of the highest-ranking contractors on Qualified Remodeler's Top 500 and Remodeling's 550, we bring the best value products to the area at affordable prices.
About Our Products
Did you know that old windows, doors, and siding can cause your energy bills to skyrocket? We provide energy efficient exterior remodeling products to increase the comfort of your home while simultaneously keeping your energy bills low.
Window Replacement
With expert installation and quality materials, UniShield® window replacement is designed to last for life! We're the exclusive resource of UniShield®, one of the most energy efficient windows in Richmond. Each window is custom engineered to precisely fit your home, which is one of the key elements of blocking out drafts. You'll love our inventory of window styles that are suitable for all homes here in Richmond. Make a statement with window styles including bay, bow, or geometric. No matter the style you choose, rest assured that your new house windows are created with the best quality vinyl frames. You'll never need to worry about painting or staining vinyl windows—no siree! Simply wipe away atmospheric dirt between seasons for windows that always look stunning.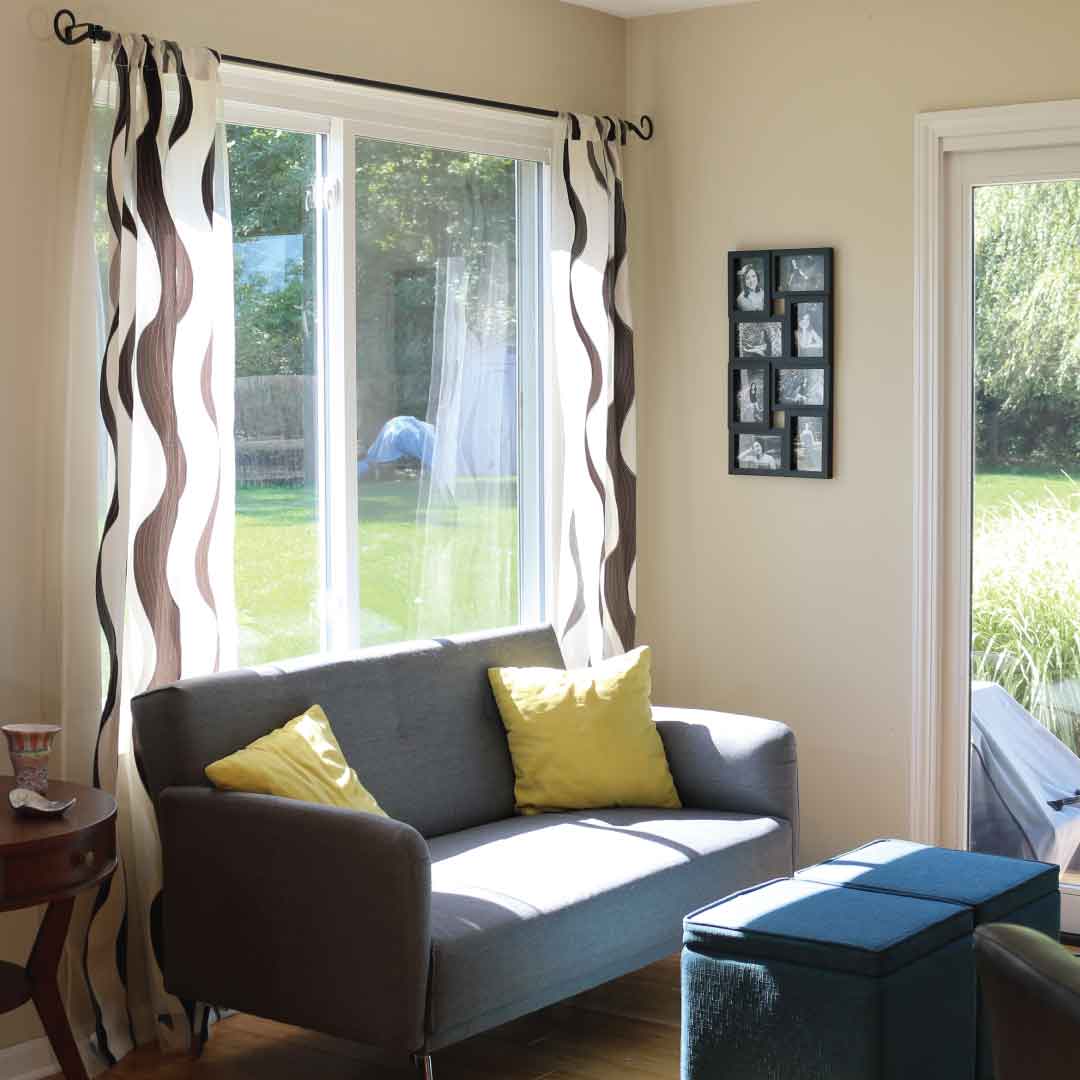 Vinyl Siding
The word in Richmond is that UniShield® vinyl siding transforms your exterior, improves home value, and saves energy. Guess what? It's all true! UniShield® exterior brings out the best in your curb appeal, enhancing every aspect of your exterior that makes it unique. Our vinyl siding panels look handcrafted with fine wood grain details available in both matte or a high gloss finish. They look just like the expensive wood siding panels at a lower price and less than half the maintenance! You won't have to think twice about the performance of this house siding since it's moisture resistant. No matter the weather, UniShield® house siding will not peel, flake, or rot—guaranteed! Its color will remain bright and vibrant for decades. We're so confident in its appearance that we offer an additional 20-year color fade protection guarantee. What other exterior will give you so many years of beauty and enjoyment without any maintenance?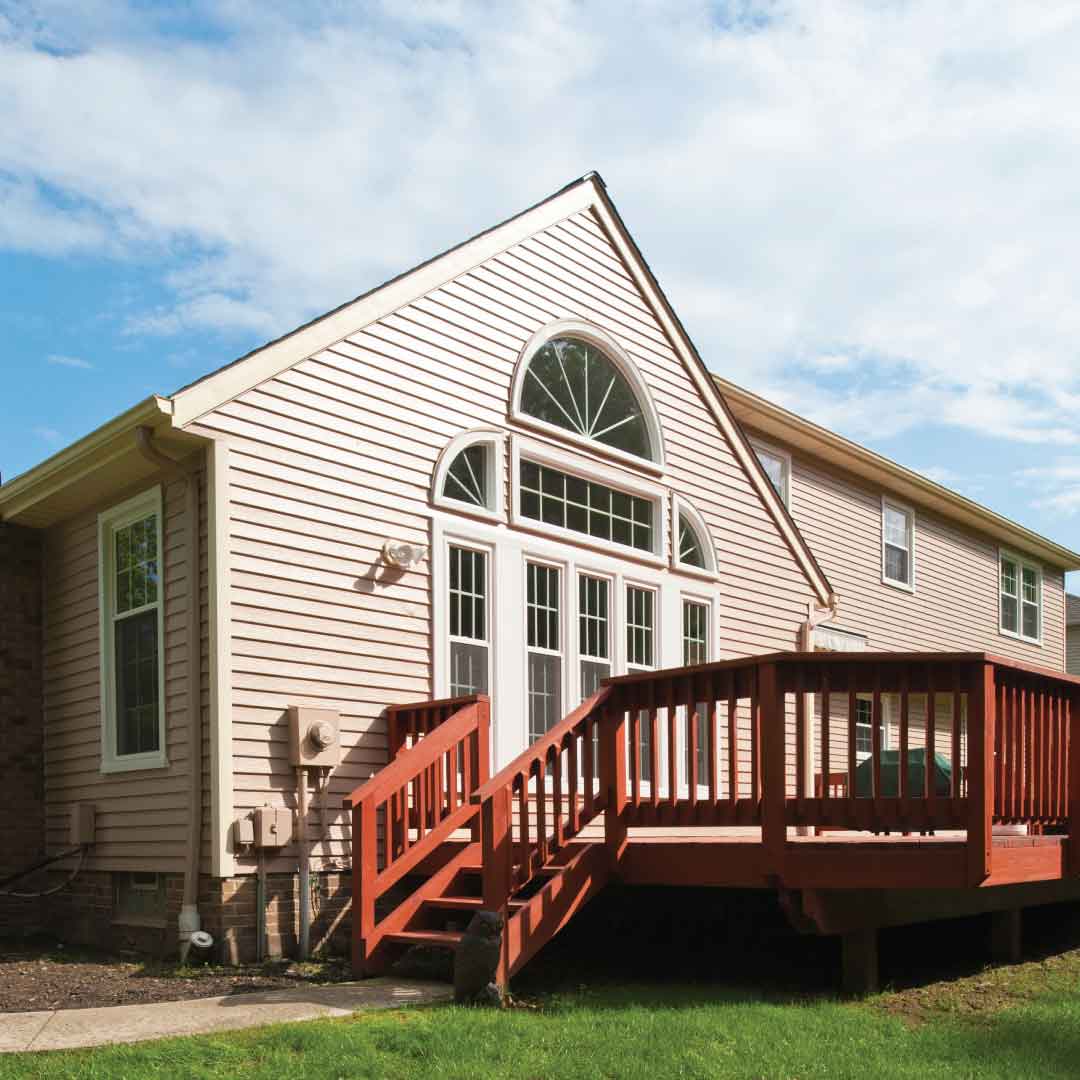 Front Doors
That trend of old and outdated doors in your neighborhood? It's time for you to break away! Be the first on your block to sport a quality fiberglass entry door, custom made for your home with all of the details that matter most to you. Design your dream door with a selection of wood stain and exterior paint colors right at your fingertips. If you're a bold homeowner who loves completely original entry doors, try ordering it primed and paint it to your exact personal style! Speaking of style, the decorative glass options never end. From diamond to oval, there is an option to add extra charm to all doors in Richmond. Never worry about being the neighbor with the boring front door again!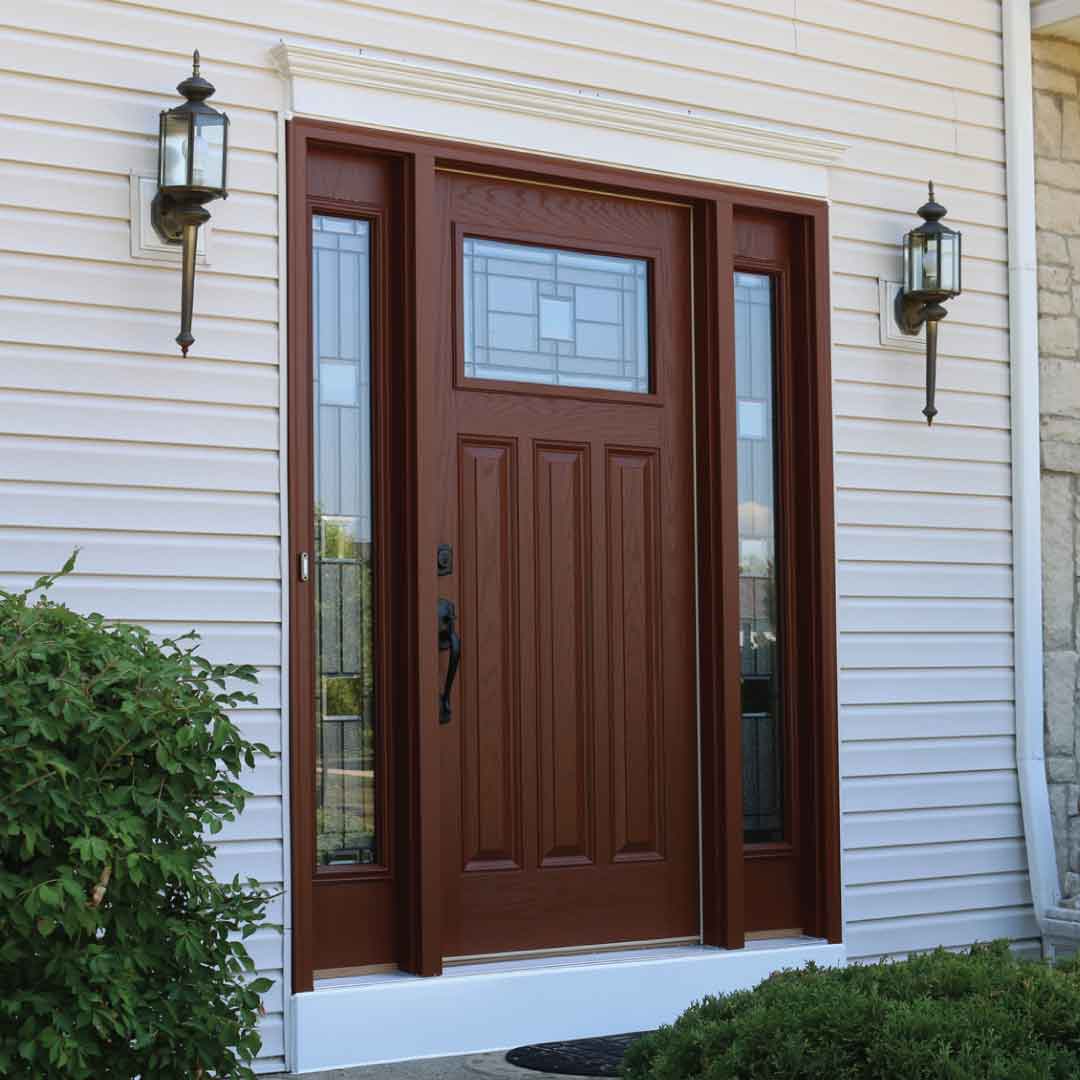 Professional Installation and Product Warranty
At the end of the day, you want peace of mind knowing that your windows, doors, and siding perform as promised. That's why we offer our industry-leading True Lifetime warranty, covering countless aspects of your new investment while giving you peace of mind.
With our professional installation, you'll notice a difference with the performance of your home. Every product is expertly installed to give you more value for life!
If this sounds right up your alley, we can't wait for you to get to know us! Find out what we're all about below.
Who is UWD?
Established in 2002, we began as a small window company with a tiny team. Today, we have locations throughout the country! We're locally owned and we live right here in Richmond. We love the historic charm of our community and our laidback, friendly neighbors.
It's our mission to bring you the best products at an awesome value. Our entire team is dedicated to improving the quality of your home and life with our products. With an A+ rating from the BBB, we hope that you join your neighbors in choosing UWD!