Best Value Replacement Windows, Entry Doors, and Vinyl Siding in Plain City, Ohio
Serviced Locally By: Universal Windows Direct of Columbus
Universal Windows Direct, established in 2002, is one of the fastest-growing window companies in Plain City, Ohio—and even the country! With our humble beginnings that started in the heart of Northeast Ohio, we provide exceptional quality replacement windows, entry doors, and vinyl siding at competitive market prices. Our products and services are designed to enhance your life and improve your home from the inside out! As one of the top ranking contractors on Qualified Remodeler's Top 500 and Remodeling's 550, we're proud to serve the great homeowners of Plain City!
About Our Products
Let's be honest—Plain City is anything but plain! With the variety of architectural styles in our community, there is character around every corner. Our products are proven to boost curb appeal and provide energy savings for years to come.
Window Replacement
No homeowner should have to live with poor quality, inefficient windows. UniShield® replacement windows, exclusive to our company, is the best value window you'll find anywhere in the state of Ohio. It's engineered specifically for your home, where you select your favorite window style and we design it from scratch! We're talking about all the details including quality vinyl frames that are resistant to moisture, peeling, and rotting. You can pick your favorite decorative glass design to add extra character to your curb appeal and top it off with window grids for another level of elegance. As one of the most energy efficient windows in Plain City, we designed UniShield® so you can truly have everything on your wishlist at an affordable price! Best of all, we handle the hard part of window installation while you can kick back and enjoy your new windows for life.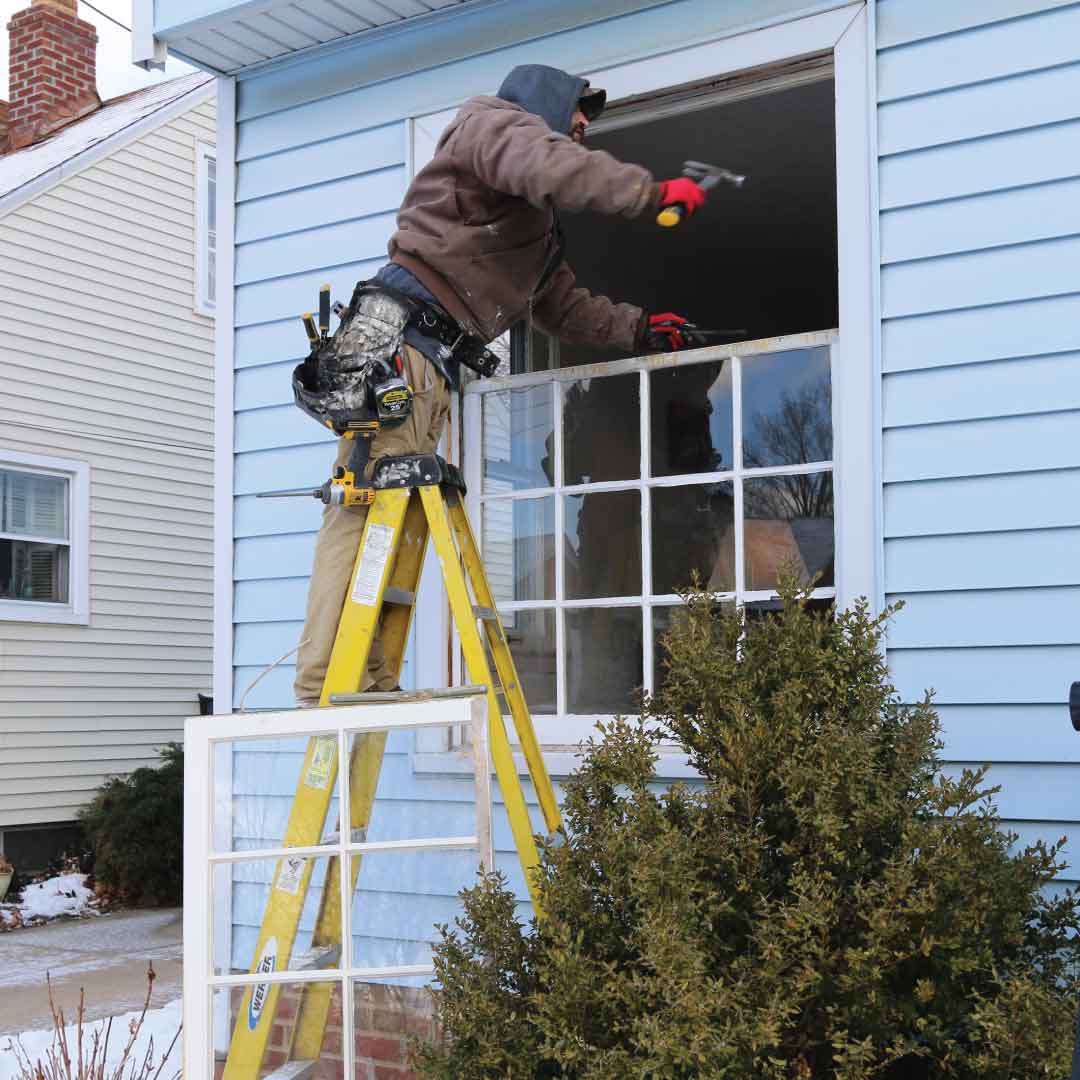 Vinyl Siding
With UniShield® vinyl siding installation, there are almost countless opportunities to make your curb appeal more appealing and unique. We offer high-quality exterior that protects your home and instantly takes your curb appeal to a new level. With plenty of aesthetic upgrade options on hand, you can design your dream home in several easy steps! First, pick your favorite paint color ranging from modern to traditional. Select your panel length, available in up to XXL, and choose a matte or high gloss finish. From there, you can make your home truly standout by including vinyl scallops that are perfect for highlighting eave edges and window gables. We can also make your curb appeal feel more rustic with vinyl cedar shakes, which look and feel like realistic, rugged cedar wood! Why box yourself in with your curb appeal when you can exactly what you want at the best value in town?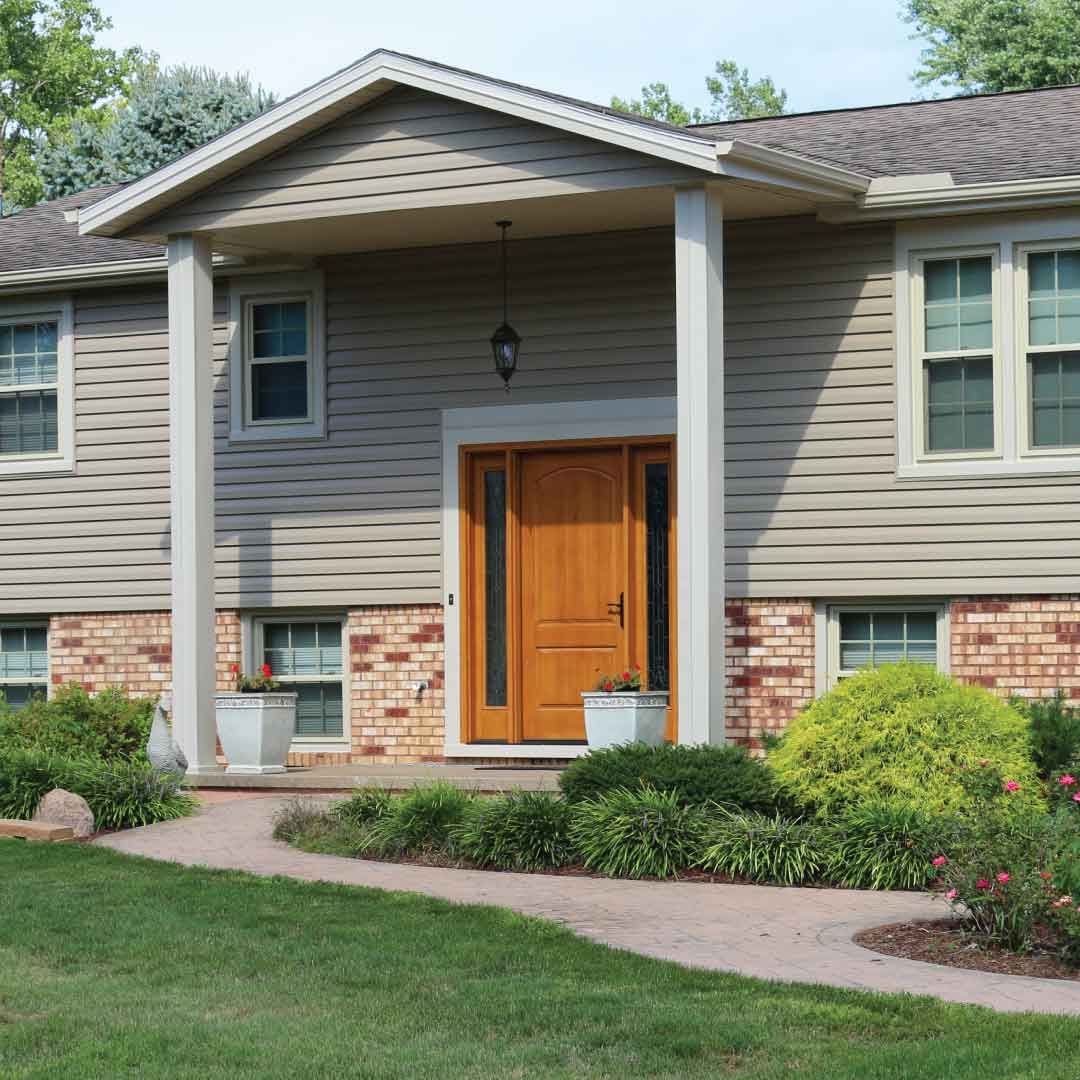 Entry Doors
Dream up your unique entry door with our impressive inventory of paint colors, wood stains, and decorative glass options galore! Our fiberglass entry doors are something special for your Plain City home. Designed with the best quality fiberglass, they're resistant to dents, dings, and scratches. Not to mention, they look just like real wood doors without the upkeep. Who wants to miss one of our community parades or festivals to scrape off paint from an old wood door? No thanks! Sanding, staining, and painting is a problem of the past when you opt for fiberglass. Better yet, they're designed with an internal foam core to make your home even more energy efficient!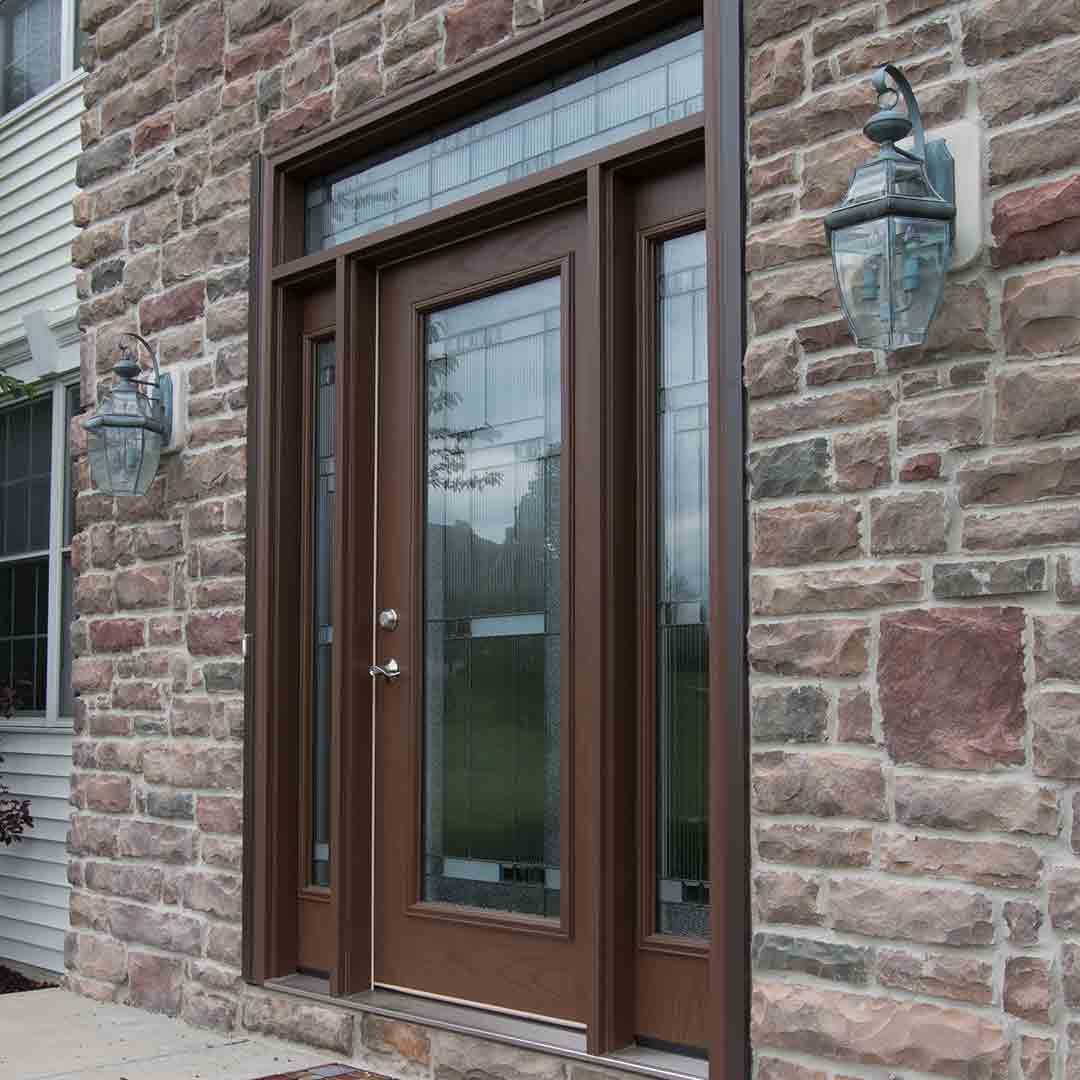 Lifetime Warranty and Installation
When we say our products are good for life, we mean it! Our True Lifetime warranty is the best in the biz, offering exceptional coverage on everything from window locks to glass packages. We also provide quality installation for nothing less than top-notch performance.
One more thing! We know you don't know us very well yet, so why should you trust us with your next project?
About Universal Windows Direct
We're your local window company with an A-rating from the BBB and an Angie's List Super Service Award recipient! What does this mean to you? You can expect nothing but 5-star service from our tight-knit team. After all, our entire team has one major mission in mind: improving the quality of your home along with the quality of your life!
We're highly skilled with our craft and we're meticulous over every attention to detail. Leaving no stone unturned, you'll get exactly what you want out of your exterior remodeling experience and then some! It's finally time to feel like you're getting the best value for your money with windows, doors, and siding. Let's get started!