Designing an Exciting Exterior with Replacement Windows, Entry Doors, and Vinyl Siding in Lawrence, Indiana
Serviced Locally By: Universal Windows Direct of Indianapolis
The exterior of every homeowner's dreams is right within reach. Universal Windows Direct offers premium replacement windows, entry doors, and vinyl siding that drastically increase curb appeal. From the fine details of UniShield® vinyl siding to the incredible energy-saving features of UniShield® windows, these products exceed homeowner expectations. Find affordable, premium exterior products from Universal Windows Direct in Lawrence, Indiana.
UniShield® Replacement Windows: Products Built for Style and Performance
Quality and style are presented in the perfect package with UniShield® windows. These replacement windows offer outstanding energy-saving capabilities along with incredible aesthetic features. UWD offers Lawrence homeowners the chance to design their dream window, customizing every aspect from the glass package to the color of the vinyl frames.
UniShield® window products are engineered with a highly reliable vinyl frame. It's resistant to the elements and will not damage from moisture. It won't warp, peel, chip, or rot away. These frames are customized to the homeowner's preference, with a variety of colors including brick red, white, clay, architectural bronze, beige, brown, black, and tan.
Styling home windows is a snap with UWD's inventory. Our product line includes window style choices such as double hung, casement, garden bay and bow, and sliders. The various window styles are easy to combine into various shapes and sizes, such as twin double hungs and a half round transom, or 2-lite glider with a pentagon transom.
Every style of UniShield® is built to save energy. Available in four tiers of energy-saving glass packages, there is an energy efficiency option to suit every budget. Lawrence homeowners experience the ultimate interior comfort with technologies including argon and krypton gas. These invisible gases are inserted between the airspaces of UniShield® glass packages, with the goal of keeping homes cool in the winter and warm in the summer.
UniShield® glass also receives one-to-two coats of low-e to reduce heat transfer. This allows the sun to naturally heat the home during the winter. In the summer, the sun is reflected away to keep the home cool.
UniShield® products are covered under UWD's True Lifetime warranty. This warranty protects aspects such as pieces, parts, craftsmanship, installation, and glass packages. Window installation is provided by UWD to ensure the correct fit in the window frame. Professional window installation is critical to performance and maximizing energy savings throughout the year.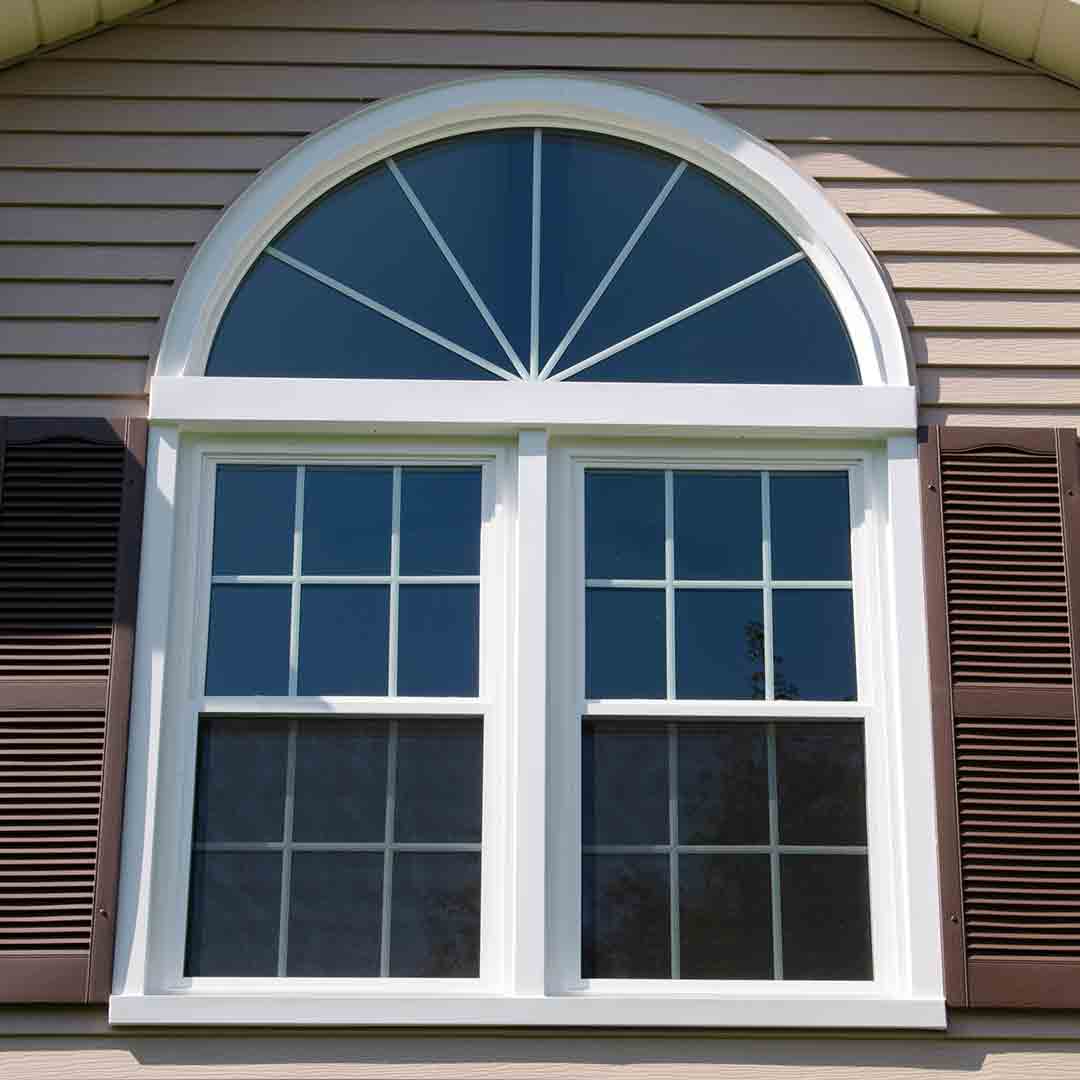 ---
UniShield® Vinyl Siding: Turning the Heads of Homeowners in Lawrence
UniShield® vinyl siding boasts extraordinary quality and style. Every tier level of UniShield® siding will quickly transform the look of the home and turn heads. From its bright and bold color selections to the look and feel of real wood, every homeowner in Lawrence is lucky to have UniShield® exterior available at their fingertips.
Vinyl exterior is an eco-friendly option. It's durable, long-lasting, and does not require the same strenuous upkeep of wood. Wood siding is prone to rotting from moisture damage, and homeowners must re-apply paint or stain to keep it looking fresh. The only upkeep of UniShield® vinyl siding is cleaning with mild soapy water between the seasons.
UniShield® exterior is available in a brilliant palette of color options to complement the home. Traditional colors include glacier white, antique parchment, mystic blue, maple, platinum gray, and juniper ridge. For a bold look with character, choose from premium architectural colors such as autumn red, harbor blue, deep moss, English saddle, and walnut.
Choose XL or XXL siding panel lengths for a seamless appearance. This minimizes the joint lines and gives a uniform look to the home. Other enhancements include vinyl scallops for window boxes and eave edges, along with soffit and vinyl cedar shakes.
Siding panels instantly provide the home with stronger structural integrity. Thick and insulated panels protect the home while keeping utility bills low. Universal Insulated Fan-fold Housewrap is essential to blocking thermal transfer, which leads to energy loss. Fullback insulated underlayment provides an additional layer of protection.
UniShield® Supreme siding includes a rolled-edge nail hem for maximum wind resistance. Combined with professional siding installation from UWD, this locks the panels in place in winds of a Category 5 hurricane.
UniShield® exterior includes coverage by the True Lifetime warranty, along with a 20-year color protection guarantee.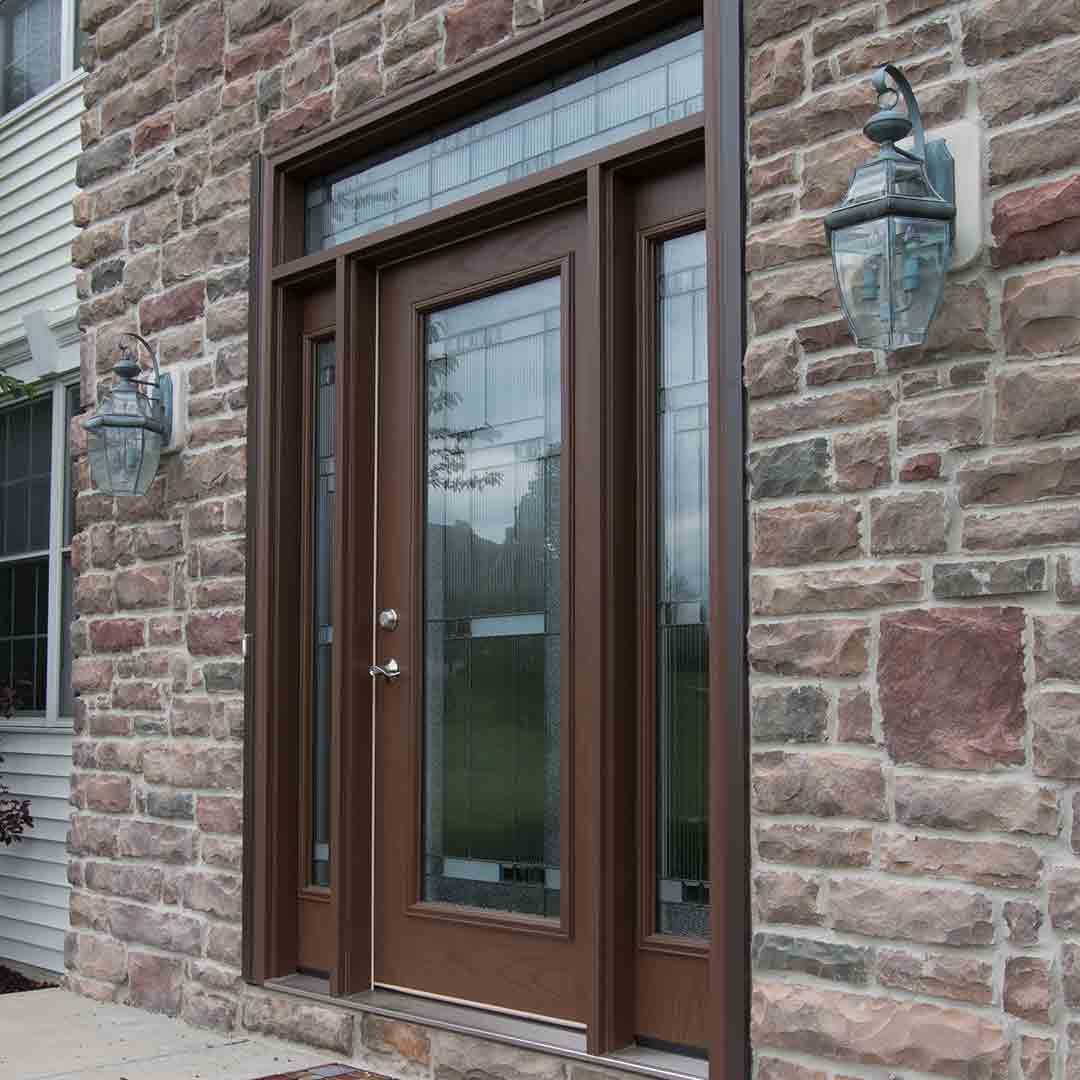 Maximize Home Security and Style with Entry Doors
An entry door is an elegant and exquisite upgrade for the home. Fiberglass doors are a popular product due to their durability, security, and undeniably beautiful features. These doors are engineered with a reinforced skin to resist the elements, prevent moisture damage, and even protect against termite damage and corrosion.
With entry doors from UWD, safety comes first. Our steel doors receive a Grade 40 security rating, making one of the safest entry doors in Lawrence. These doors do not open after 7 hits of a 100-pound test weight, and its reinforcing steel strike plate maximizes protection. All UWD entry doors are upgradable to various hardware styles and finishes, including deadbolts and touch screen or keypad locks.
Get the right look with a new entry door by choosing one of our inviting door colors. Some of the popular door colors include tuxedo grey, wedgewood blue, clay, forest green, cottage red, cream, and light grey. Wood stain options are available in natural oak, fruitwood, cherry, dark walnut, rosewood, fruitwood, and colonial.
Further enhance the design of front doors with decorative glass options, ranging from floral to geometric. Raise and tilt mini blinds add privacy while sidelites and transom windows stream natural light into the home.
Our doors include a polyurethane foam core, keeping homes warm in the winter and cool in the summer. Door installation with heavy-duty weatherstripping creates a seal to the threshold, providing the ultimate weatherproof barrier. Our door products are covered under the True Lifetime warranty and are designed to last for decades.