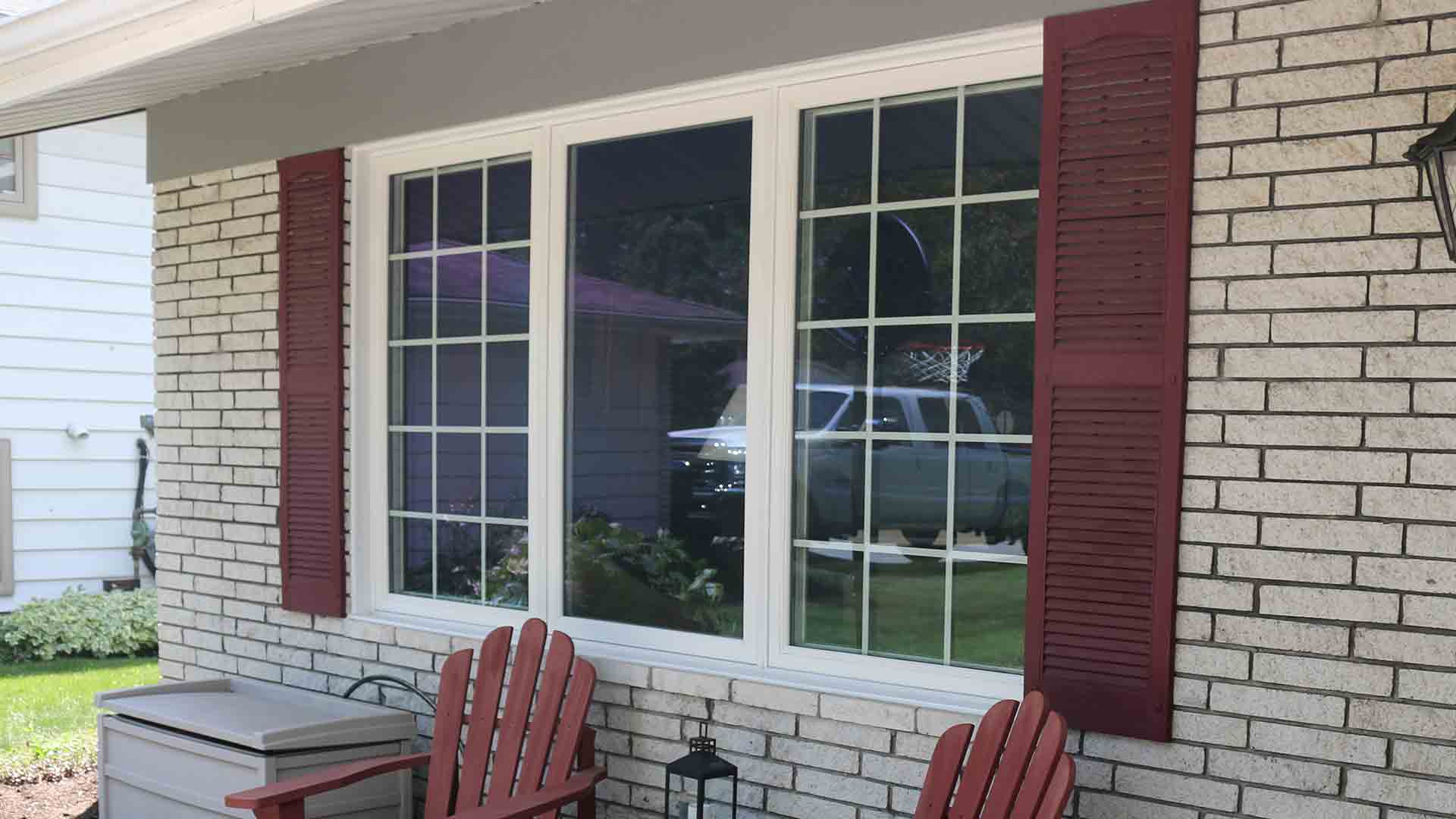 Premium Exterior Remodeling Products: Replacement Windows, Entry Doors, and Vinyl Siding in Hickory, North Carolina
Hickory, North Carolina homeowners have confidence with the premium products from UWD. Our entry doors, vinyl siding, and replacement windows are engineered to perform in all types of weather. Outdated exterior products can cause the home to lose 25% of energy, which leads to higher utility bills and even drafts. UniShield® exterior products improve the home from the inside out.
UniShield® Window Replacement Offers Exceptional Energy Savings
As an Energy Star certified product, UniShield® replacement window installation excels at lowering energy bills. When replacing inefficient windows with UniShield®, homeowners can experience savings of over $400 per year on utility bills. UWD is proud to offer some of the most energy efficient replacement windows in Hickory.
The glass packages of UniShield® hold the key to lower utility bills. Argon and krypton gas fill the airspace to increase efficiency and keep the home comfortable. Low-e glazing reduces UV rays from entering the home, which results in fading flooring, carpet, and furniture. Low-e also allows the sun to naturally heat the home in the winter, while in the summer the opposite is true.
UniShield® is available in four energy saving glass packages that pack a punch with indoor comfort. UniShield® Plus is the most popular option. It offers tremendous value with argon gas between dual pane glass and low-e applied to the glass. Window installation is provided by UWD, which ensures correct fit within the frame and reduces drafts.
All UniShield® glass packages are customizable with window styles, decorative glass, and grids. Choose amongst Hickory's most popular window replacement styles including double hung, garden, bay and bow, picture, and casement. Decorative glass adds zeal to curb appeal with patterns including floral, elongated floral, prairie, and double prairie. Grids add a classic touch to any window while proving extra depth.
The vinyl window frames are one of the star features of UniShield®. This frame material takes care of itself through most of the year. It is not susceptible to issues including rotting, peeling, or flaking. The only care necessary for vinyl frames is cleaning between seasons with a soft cloth and mild cleaning solution.
UniShield® is the prominent window choice in North Carolina for its affordability, craftsmanship, and style. This window replacement is covered under the True Lifetime warranty for quality and performance.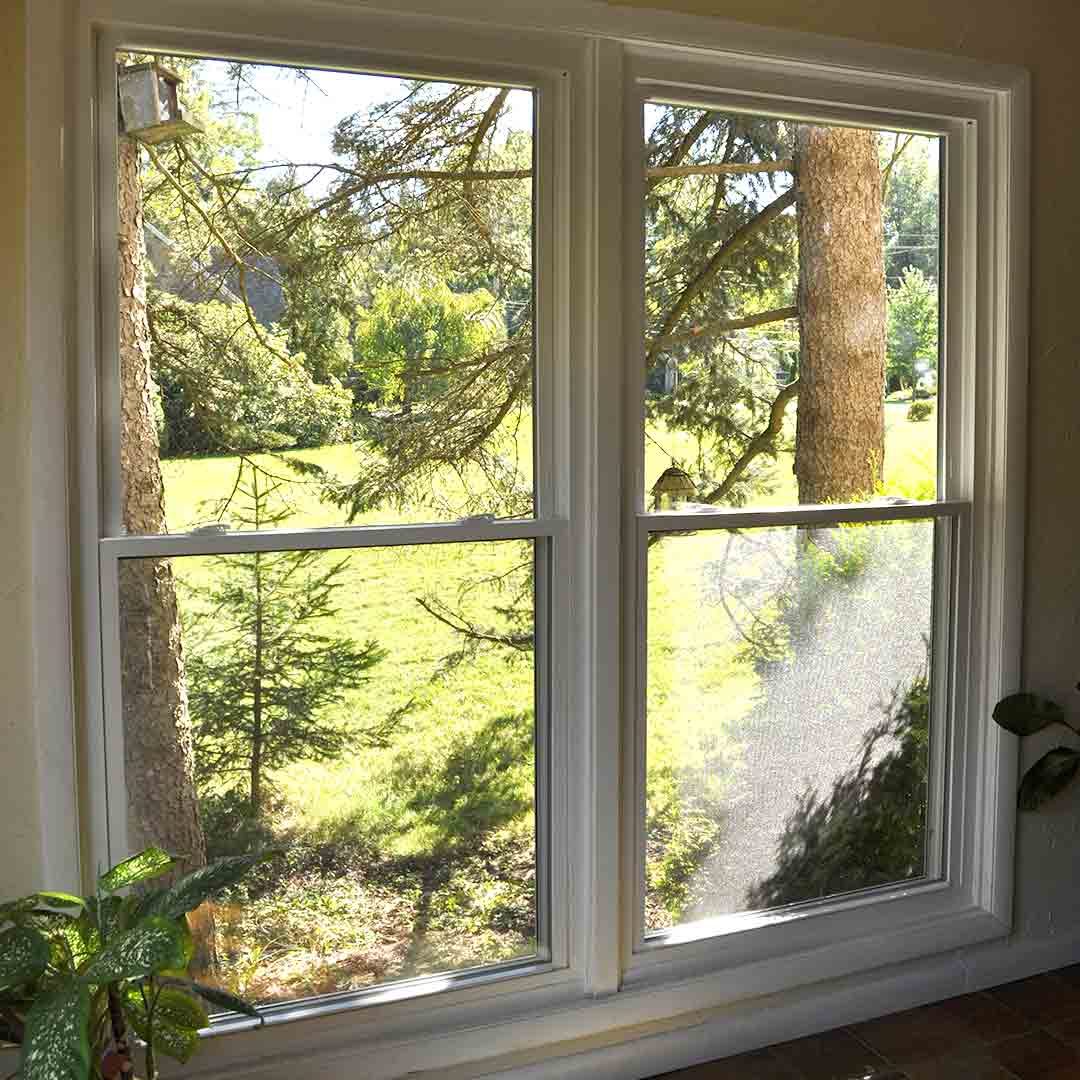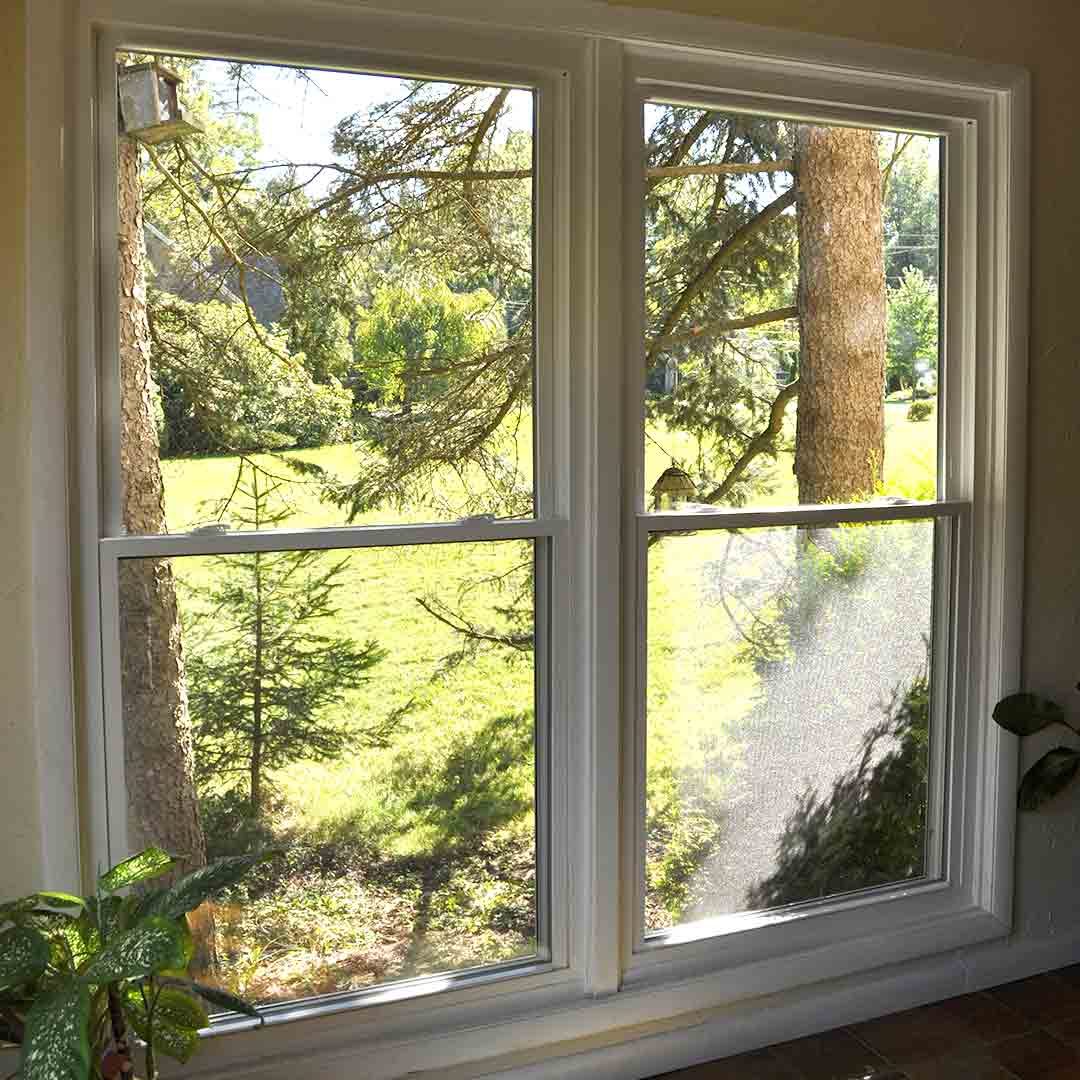 Vinyl Siding Installation Protects and Refreshes the Home
No other product accomplishes exterior transformation better than UniShield® siding installation. Homes throughout Hickory are instantly refreshed with the variety of home siding selections, colors, and aesthetic upgrades from UWD. This premium home siding is available in three tier levels to easily fit within a range of budgets.
UniShield® panels are available in lengths including standard, XL, and XXL. Longer panels provide a nearly seamless appearance and high level of craftsmanship. These panels are detailed down to the wood grain patterns to provide the authentic look and feel of real wood. Texturized panels combined with high quality exterior paint makes UniShield® an eye-popping upgrade to the home.
Use decorative upgrades to accessorize the exterior from top to bottom. Eave edges and window gables are instantly upgraded with vinyl scallops, while vinyl soffit finishes off the siding project. Vinyl shakes add a rustic twist to the exterior with added depth and texture.
Trimworks accessories highlight the small details of the exterior with exceptional attention to detail. It spotlights architectural details of windows, entryways, corners, and vertical columns.
UniShield® panels are further enhanced with several performance-enhancing products. Universal Insulated Fan-fold Housewrap helps the panels lie flush with the exterior. This product combined with professional siding installation prevents the exterior from bowing or sagging. This housewrap's R-Value is 1600% higher than fabric housewraps and reduces air infiltration while insulating the wood studs.
Fullback Insulated Underlayment provides an additional layer of thermal protection. It closes gaps that allow airflow to continuously circulate. It also allows noise to flow through the exterior and reduces transmission for a quieter home. Fullback Insulated Underlayment also further enhances the structural integrity of UniShield® and increases its durability. This underlayment is 500% better at resisting impact than other sidings.
UWD provides installation for this home siding along with coverage under the True Lifetime warranty. A 20-year color warranty is also offered to guarantee vibrancy of the panels.
Easy-to-Maintain Entry Doors from UWD
Fiberglass is one of the top materials for entry doors in Hickory. This entry door replacement provides the home with style, security, and ease of maintenance. Fiberglass is designed to look like real wood but not does not require the same attention as authentic wood, including sanding, staining, and painting. Steel doors also are aesthetically flexible and provide great value to the home.
Homeowners can customize any new entry door with plenty of decorative glass options. Choose from nearly endless shapes and styles with decorative glass patterns ranging from geometric to floral. Sidelites and transom windows can help bring natural light into the home without sacrificing privacy.
Steel frames with a Grade 40 security ratings are highly effective against home break-ins. They are engineered to withstand 7 hits of a 100-pound test weight. The frames combined with various hardware options allow homeowners to sleep soundly at night behind a secure entry door. Hardware options include locksets, leversets, handlesets, and deadbolts. Deadbolt upgrades are available in touch screen and keypad.
UWD's entry door installation can help lower utility bills throughout the seasons. A polyurethane foam core increases thermal efficiency while durable weatherstripping is designed to block out drafts. Both steel and fiberglass door products provide weatherproof barriers that keep the home comfortable.
Entry door replacement is one of the top home improvements for return on investment. Homeowners can enjoy guaranteed performance and craftsmanship under UWD's True Lifetime warranty. This warranty covers pieces, parts, installation, craftsmanship, and more.