Style, Quality, and Value: Replacement Windows, Entry Doors, and Vinyl Siding in Georgetown, KY
Serviced Locally By: Universal Windows Direct of Northwest Kentucky
Universal Windows Direct is Georgetown's best window company, offering premium replacement windows, entry doors, and vinyl siding at an incredible value. Established in 2002, our company has grown into a nationally recognized leader in replacement products. We're the exclusive home of the UniShield® window and vinyl siding, engineered with top quality ingredients for a lifetime of performance. As one of the top-ranking contractors on Qualified Remodeler's Top 500 and Remodeling's 550, homeowners all throughout Georgetown trust us with their exterior remodeling projects!
About Our Products
When you want windows, doors, and siding that are designed to make a difference in your home, you'll love what our products have to offer. The quality and craftsmanship never go unnoticed and homeowners love the increased indoor comfort experienced after expert installation!
Window Installation
Window installation in Georgetown just became simpler. We make it easy to choose your ideal window style with UniShield® replacement windows, such as a unique geometric shape or picture windows. We have it all! From there, you can pick your ideal color for vinyl frames. No matter the color you choose, rest assured that the frames won't damage due to moisture—including rot! You also have the freedom to design a completely custom window with decorative glass and custom grids. Georgetown is truly a blend of traditional and modern, and your window replacement upgrade can reflect a style from any era that you choose! Best of all, UniShield® is certified by Energy Star and will keep your home comfortable all throughout the year!
House Siding
Who wants house siding that brings out the best in your curb appeal while protecting it from the elements? With UniShield® vinyl siding, you'll never look at your exterior the same way again! You'll be smitten over the aesthetic options that will make your home stand out on the block. But we haven't even got to the good part yet! The panels are custom made for your home to ensure the perfect fit. When you spring for mass-produced house siding or ill-fitting exterior, moisture may seep behind the panels. This results in a breeding ground for mold and mildew, which ruins your curb appeal while being costly to repair. With UniShield® siding replacement, your exterior remains mold and mildew free while you admire every aspect of your new upgrade. With UniShield® vinyl siding, you can count on quality, craftsmanship, and value that lasts for life.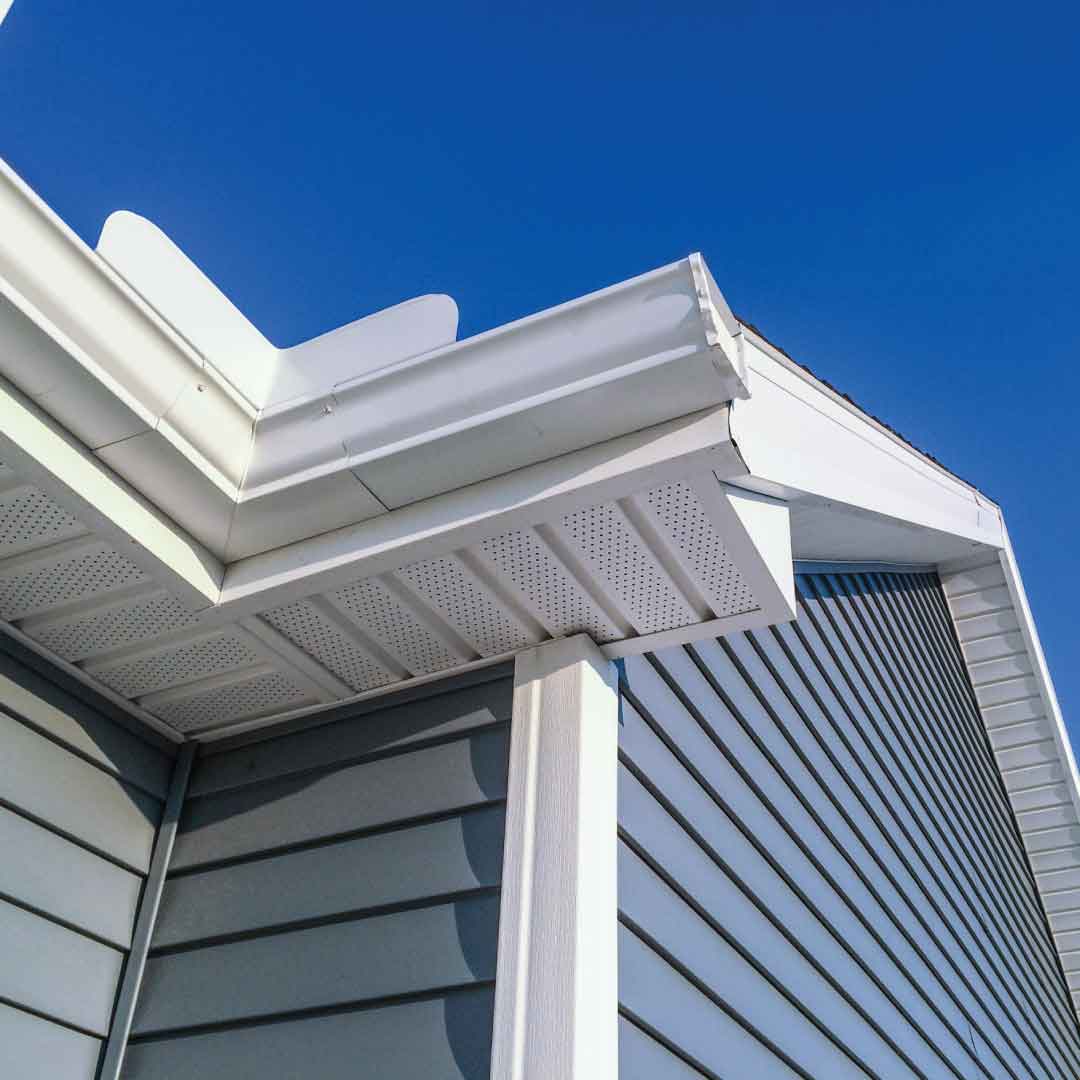 Entry Door Replacement
Ding, dong — your new entry door has arrived! Let your imagination run wild with all of the potential upgrades to make front doors look entirely custom. The trouble with choosing doors from big box stores is that they are often mass-produced and sometimes incorrectly installed! Then you're left with a door you don't love while potentially losing energy. With fiberglass entry door installation, you'll experience increased performance and endless amounts of charm. Our doors are designed to look like real wood without the worry of maintenance and sticker shock. We have plenty of wood stain options and exterior paint color selections for every personal style. With an assortment of quality locks, decorative glass, and custom grids, there's no excuse to have boring entry doors ever again!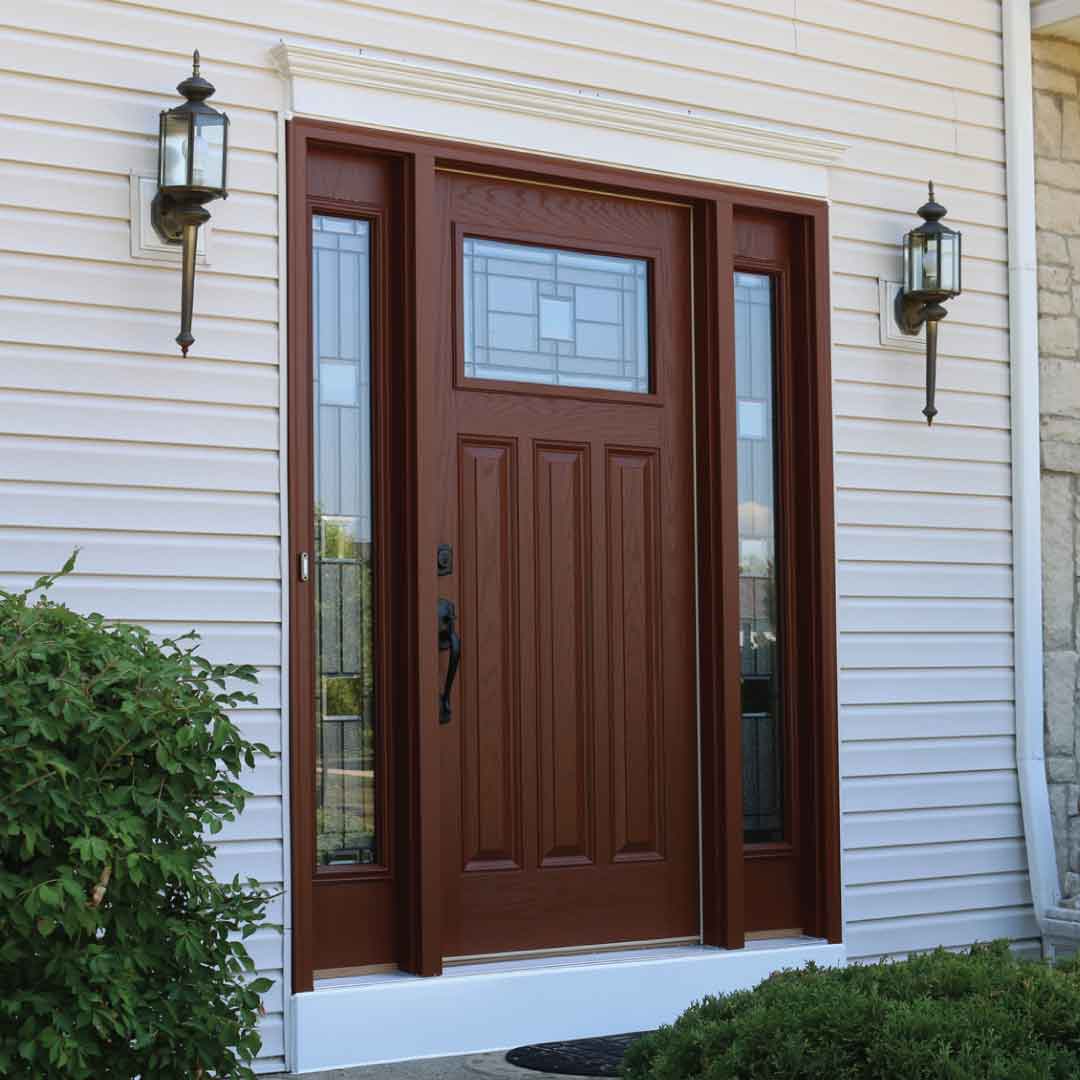 Product Warranty and Installation
Our True Lifetime warranty provides peace of mind for every Georgetown homeowner. Never lose sleep over the performance of your products, ranging from locks to glass packages and even color fade protection.
To get the most out of your new upgrade, we offer professional installation for all products!
Why Choose UWD?
Feel confident when you hire our experienced contractors! We are a team that brings the best exterior remodeling experience from start to finish. In fact, it's our mission to improve the quality of your home as well as the quality of your life! We do this by providing great products at affordable prices. After installation, you can feel your home become more comfortable and watch your exterior transform right before your eyes!
We live and work here in Georgetown, too, and want to make it the best community it can be. Take the journey with us and choose UniShield® to create a safe, comfortable, and happy place to live!