Discover the Alluring Beauty of Replacement Windows, Entry Doors, and Vinyl Siding in Blacklick, Ohio
Serviced Locally By: Universal Windows Direct of Columbus
Universal Windows Direct is a nationally-recognized company with superior exterior products, including windows, entry doors, and vinyl siding. We're one of the top-ranking contractors on Qualified Remodeler's Top 500 and Remodeling's 550. How did we get there? By providing Blacklick homeowners with unbeatable value for premium products—specifically designed to make your life better! We're your local Blacklick window company that's ready to help you bring out the best in your home.
About Our Products
Our products are designed to reflect the beauty of our area on every level, complementing every aspect of your curb appeal from top to bottom. It's the home makeover you've always dreamed about at an incredible value!
Replacement Windows
When you want wow-factor with new replacement windows, it's not far out of reach with the help of UniShield®! We are the exclusive source for the highly regarded UniShield® window replacement products, bringing the best energy efficient windows in Blacklick! Your home remains comfortable no matter the temperature, and you can finally stop sweating in panic when the mailman arrives with your newest energy bills. In fact, UniShield® can help lower your energy costs by over $400 per year! So, what's the catch? None at all! The only thing you need to do is choose your window style, such as double hung or slider. Next, you can pick decorative glass options or custom grid options. There is no shortage of personality and flair to add to your windows—just tell us what you want and we'll take care of the rest!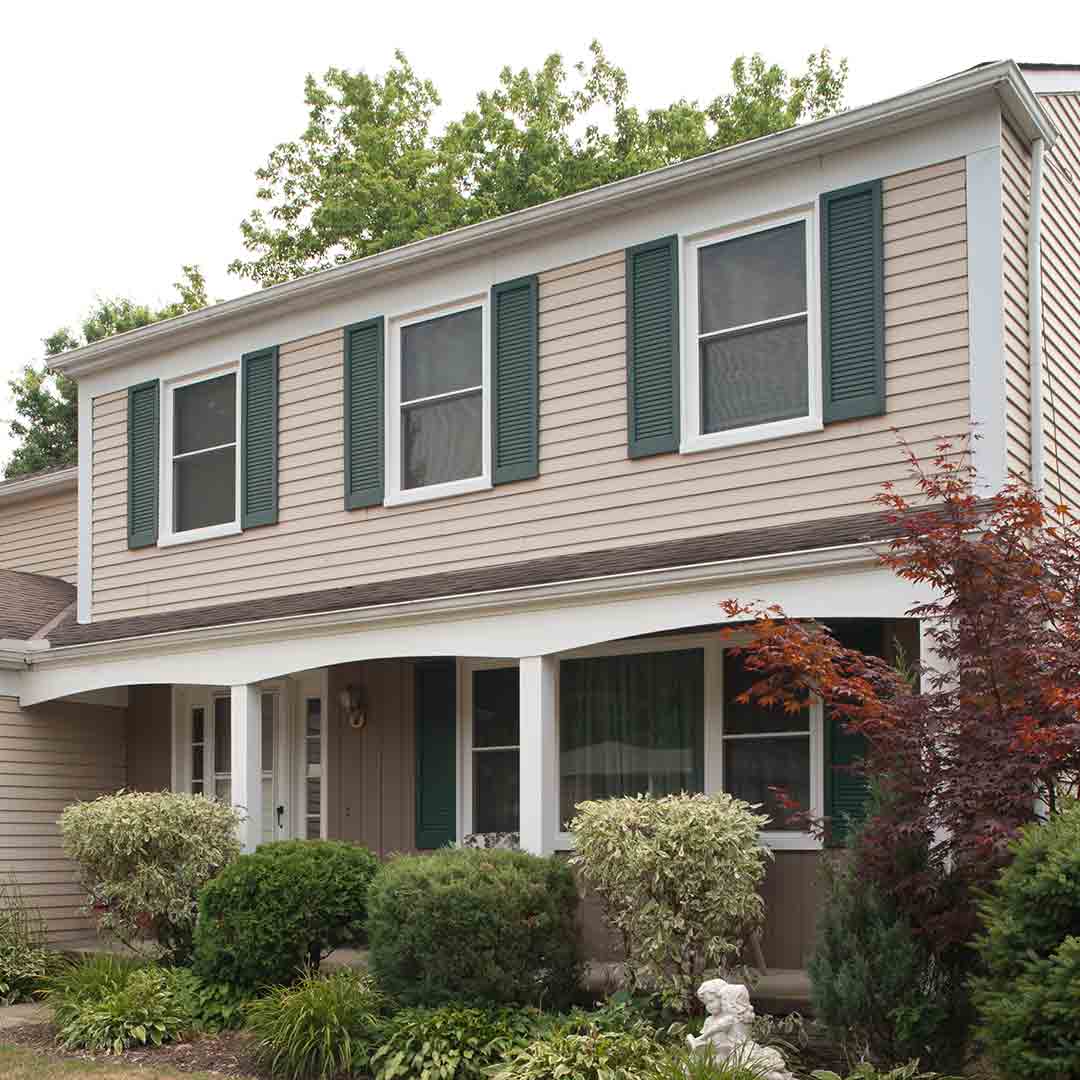 Vinyl Siding
When you see curb appeal that makes you stop dead in your tracks, you're likely looking at UniShield® vinyl siding! UniShield® is an incredible product for improving curb appeal from top to bottom, whether you're looking for an understated upgrade or prefer siding with extra charm. Nearly any type of home architecture here in Backlick looks incredible with new UniShield® vinyl siding replacement! You'll find an array of product options, including panel lengths of up to XXL. This provides a nearly seamless appearance that'll surely get your neighbors talking for all the right reasons. It complements your curb appeal like no other exterior with vinyl scallops and cedar shakes providing an extra special touch. There are so many options to improve your home with vinyl siding installation. It's your time to go completely custom!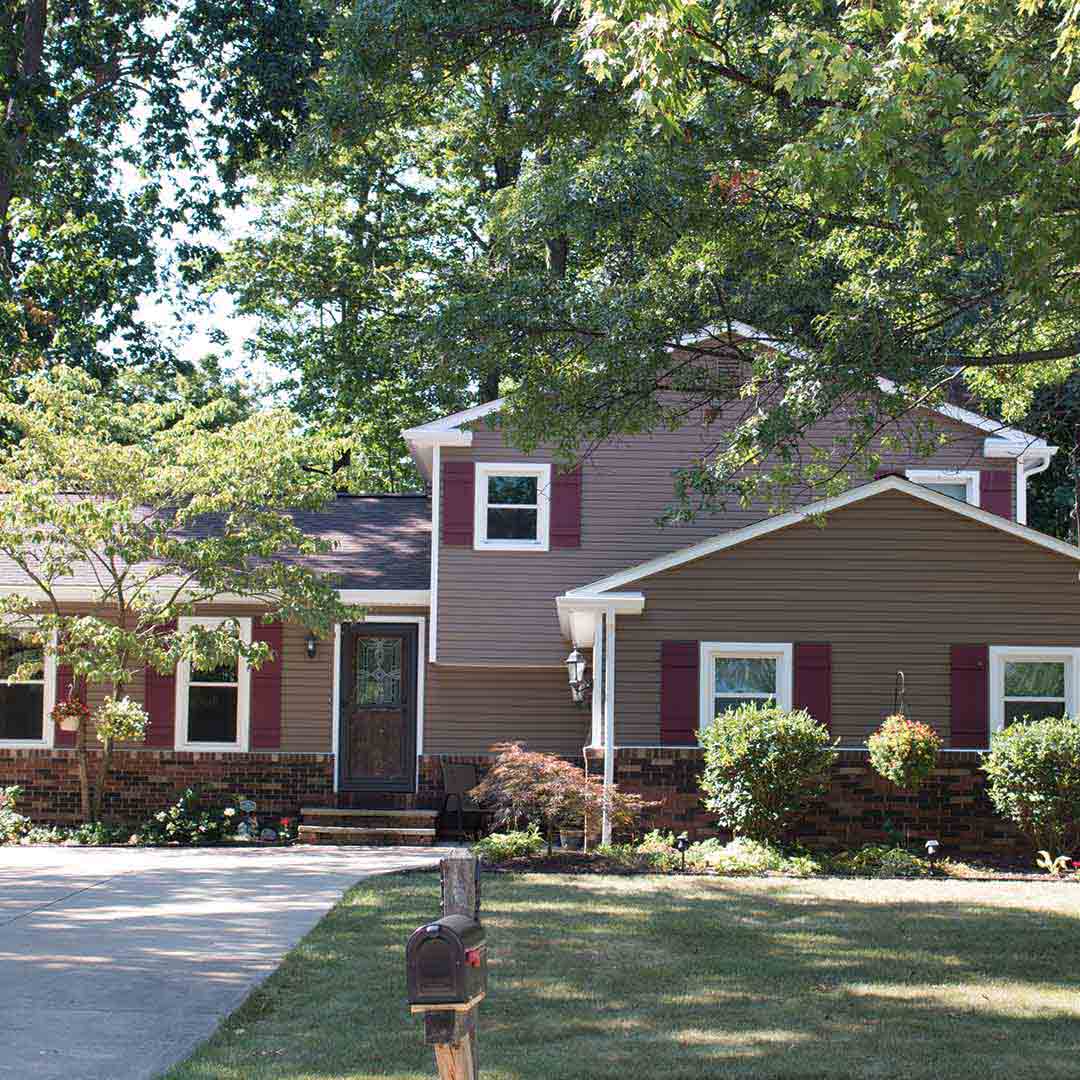 Front Doors
Can you really adore a new entry door? With fiberglass front doors, you'll feel your heart skip a beat with all of the options right at your fingertips. Engineered to look like authentic wood doors, you'll love the look of fiberglass without the burden of maintenance. Not to mention, fiberglass doors are considerably less expensive than wood doors but just as beautiful—if not more! Our doors have the highest rating for residential security, leaving you with peace of mind and security for life! You can rely on everything about quality entry door installation, from boosting curb appeal to saving energy and even improving property value. Wow, that's a lot to get out of just one fiberglass door, don't you think?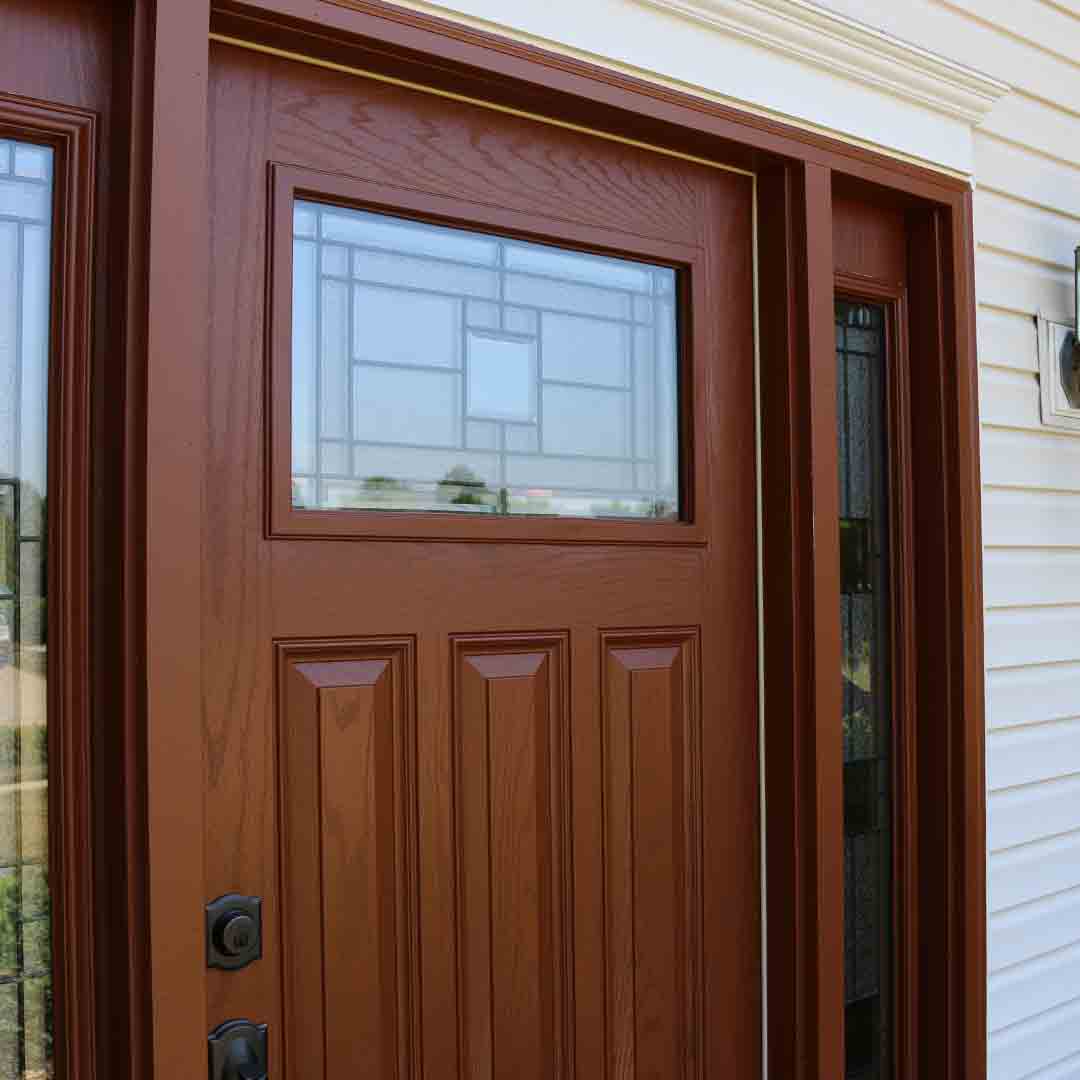 Installation and Warranty
Professional installation ensures that the products are airtight, reduce drafts, and make your home as energy efficient as possible. After installation, you can count on our True Lifetime warranty to guarantee performance and beauty for life! We also include an additional 20-year color fade protection guarantee for UniShield® vinyl siding.
We're so proud of our products and services, and we want you to trust us with your next exterior remodeling project! Here's a little more info about us.
About Universal Windows Direct
Established in 2002, we're the favorite window company in Blacklick with an A-rating from the BBB. We're a recipient of the Angie's List Super Service Award, meaning you can expect top-notch customer service every step of the way! We're a different type of window company with a unique culture, bringing the most skilled team that Backlick has to offer! Our entire company is built on the mission of improving the quality of your home as well as the quality of your life. Can you imagine what your new exterior remodeling project can do for you?