Adding Quality and Value to the Home in Arnold, MO: Replacement Windows, Entry Doors, and Vinyl Siding
Serviced Locally By: Universal Windows Direct of St. Louis
Homeowners in Arnold, Missouri turn to Universal Windows Direct for premium exterior remodeling products. Replacement windows, entry doors, and vinyl siding are intricately designed and built for performance. These products are ideal for homeowners who want the best value for the exterior and right on budget. Choose from a variety of exterior paint colors, decorative glass designs, and exterior styles to enhance every curb appeal in Arnold.
UniShield® Replacement Windows: A Better Window for Every Budget
UniShield® replacement windows are an exceptional value. Available in four tier levels, homeowners can select the perfect window at the right price. All UniShield® glass packages encompass the best energy-saving technology. UniShield® Plus is an advanced window with the best value. It is a dual pane replacement window with argon gas in the airspace and an invisible coating of low-e. This combination makes the window highly energy efficient, saving homeowners all throughout Arnold money on their utility bills.
The epitome of energy savings is found within UniShield® Supreme. This window is a triple pane unit that includes krypton gas in the airspace. A double coating of low-e is applied to the glass to reduce heat transfer. These windows make a noticeable difference in comfort levels of the home. Homeowners can save up to $465 per year on their utility bills.
UniShield® is available in an array of stunning aesthetics and styles. Double hung windows feature a convenient tilt-in option or easy cleaning. Slider windows glide open on a track with fingertip ease. Bay and bow windows create a dramatic impression on the interior and exterior of the home. Geometric and specialty shaped windows add architectural flair.
All UniShield® windows are engineered with a vinyl frame. This frame is highly durable against the elements and will not rot, peel, or chip. Its long-lasting beauty stands the test of time, with exterior paint colors including brick red, green, black, white architectural bronze, and more.
Decorative glass designs and grid styles turn curb appeal up a notch. Consider adding decorative glass styles in prairie, double prairie, and even obscure glass for privacy without sacrificing sunlight.
UniShield® window products are installed by UWD. This ensures maximized performance. The products are also covered with our reliable True Lifetime warranty, which covers pieces, parts, installation, craftsmanship, and more.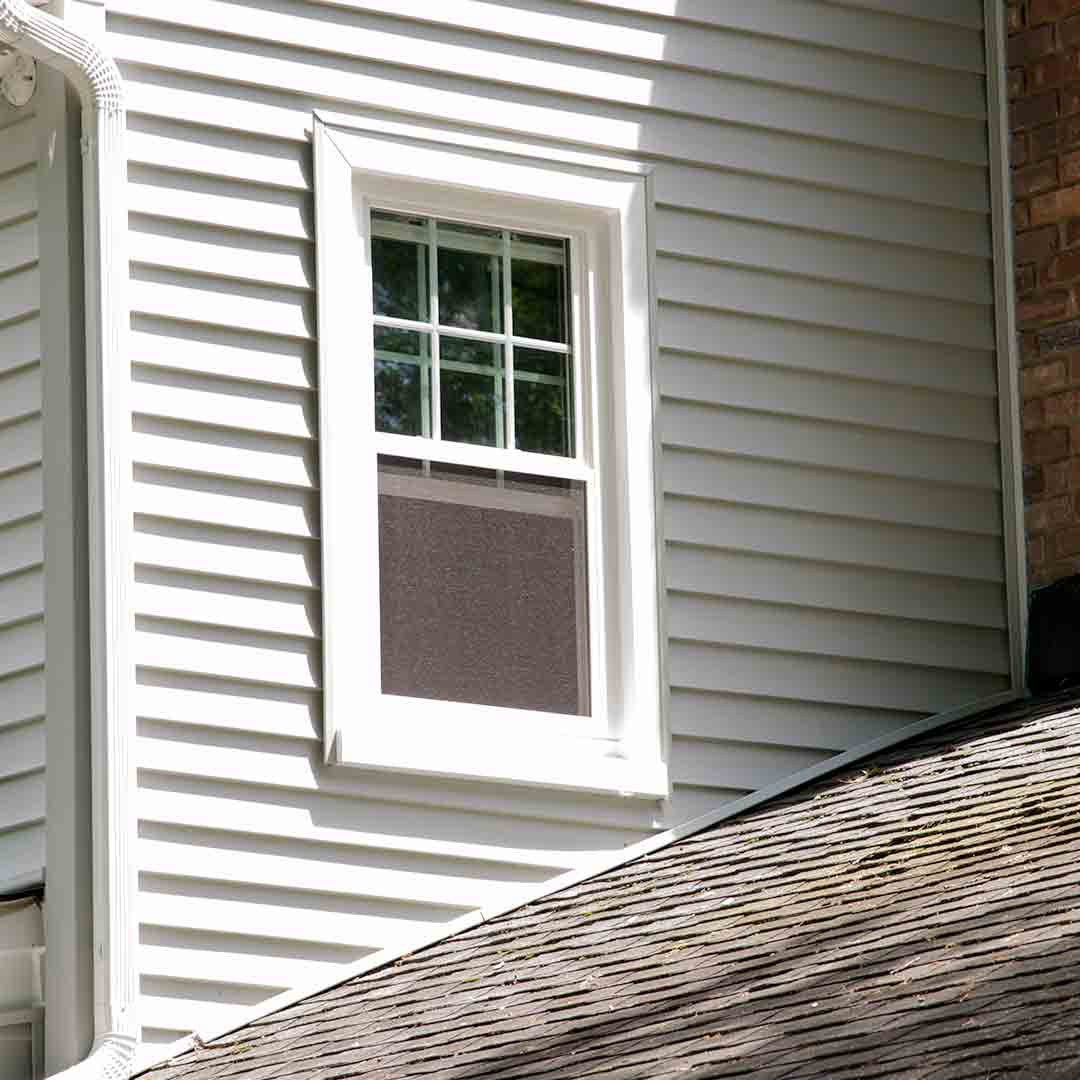 ---
Top Quality Vinyl Siding in Arnold
UniShield® vinyl siding is an exceptional exterior product. It showcases the industry's best materials, aesthetic options, and craftsmanship. Siding installation from UWD takes the product's performance to the next level, with insulating options available for increased energy savings.
Homeowners can choose Fullback insulated underlayment panels for maximized home comfort. This insulation is housed between the exterior wall and siding panels, which blocks cold airflow in the winter and heat in the summer. This insulated foam is custom made for UniShield® exterior and is 500% more efficient at allowing vapor to escape.
Universal Insulated Fan-fold Housewrap is another energy-saving feature with UniShield® exterior. It's designed to seal the thermal envelope of the home, which reduces heat transfer and blocks wood-to-wood thermal transfer. This keeps the home comfortable regardless of temperature or weather.
Homeowners can handpick their favorite exterior color to instantly boost curb appeal. Choose from the industry's leading color selections, with choices such as Monterey sand, vintage wicker, Tuscan clay, and London brown. Premium color selections make the biggest impact with choices such as autumn red, harbor blue, charcoal smoke, English saddle, and Somerset wheat.
UniShield® panels are crafted to appear like real wood. As an eco-friendly option, homeowners can have the authentic appearance of wood siding. These panels include a realistic oak grain pattern that enhances its quality and craftsmanship.
UniShield® exterior product options go beyond standard siding panels. Upgrades including soffit, vinyl cedar shakes, and vinyl scallops add instant character to the home. With UniShield® Supreme siding, XL and XXL panel lengths are available for a seamless and stylish home.
TrimWorks® accessories is the perfect touch to highlight the home's fine details. Include this exquisite product around window trims, entryways, corners, and vertical columns.
UniShield® exterior is protected under the True Lifetime warranty from UWD. A 20-year color warranty is offered to guarantee color vibrancy for up to two decades. UniShield® exterior is crafted from high quality vinyl that will not rot, warp, or peel.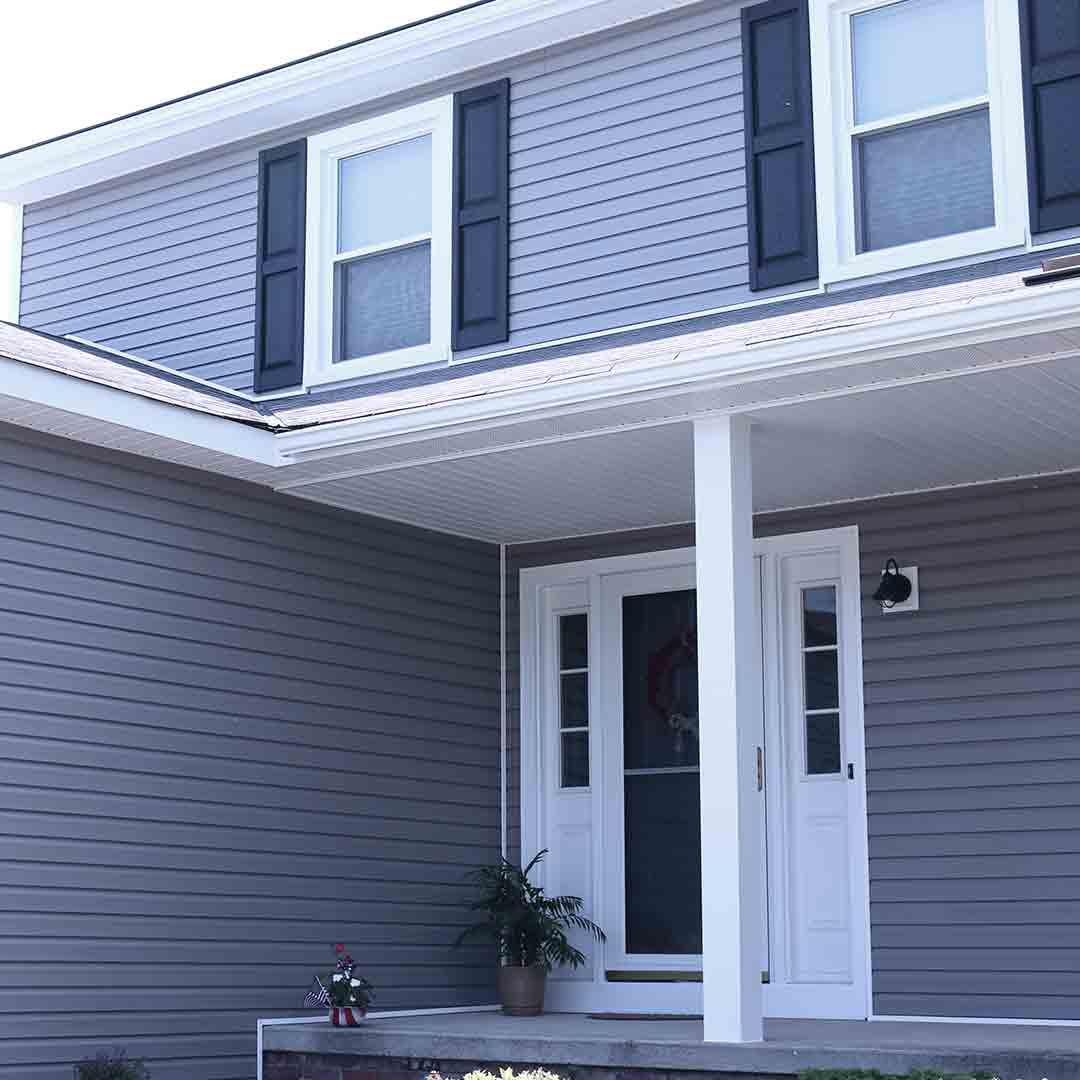 Engineering Excellence with Entry Doors
UWD takes quality craftsmanship to another level with fiberglass front doors. These entry doors are an exquisite upgrade to the home, featuring the finest details and finishes of all doors in Arnold. Fiberglass door products feature lifelike wood grain patterns that give the look of wood without the cost or maintenance. Both steel and fiberglass do not require sanding, staining, or painting to keep their appearance on point.
Limitless paint color and stains are available with fiberglass and steel. Popular entry door colors include light grey, wicker, bright white, clay, musket brown, and Bordeaux. Wood stain options include natural oak, fruitwood, cherry, dark walnut, colonial oak, and rosewood.
UWD door products are engineered for security. A steel frame replaces wood that tends to rot and easily force open when weakened. This steel frame is critical for defending against potential home invasions and offering families peace of mind. Steel doors from UWD feature a Grade 40 security rating, making them some of the most secure doors on the market.
Select from our hardware options to further enhance home security with a polished design. Hardware includes leversets, deadbolts, keypad and touchscreen deadbolts, and more. Finishes include polished brass, satin nickel, antique brass, and aged bronze.
Enjoy lower utility bills with the door's polyurethane foam core, quality weatherstripping, and professional door installation to block drafts. Entry door products are covered under our True Lifetime warranty, giving protection for aspects including pieces, parts, installation, craftsmanship, and more.