High quality exterior products from Universal Windows Direct are proven to increase home value in Avon, Indiana. The quality and craftsmanship of these materials improve the home's structural integrity while simultaneously transforming curb appeal. UWD offers exterior products certified by Energy Star to create a more comfortable home, lowering utility bills in every season. Find the area's best replacement windows, entry doors, and vinyl siding from UWD.
UniShield® Replacement Windows: The Epitome of Energy Savings and Craftsmanship
UniShield® replacement windows are engineered to save homeowners money while making a lasting impression on curb appeal. Homeowners can choose from four tier levels of energy-saving glass packages based on budget and efficiency needs. The most popular UniShield® line, UniShield® Plus, features double coated low-e glass with argon filling in the airspace. It also provides UV protection and Super Spacer® technology, which reduces drafts in the home and further lowers utility bills.
The most energy efficient replacement windows, such as UniShield® Supreme, include triple pane glass with krypton gas in both airspaces. Krypton is denser than argon and maximizes the thermal efficiency of the window. Triple pane offers the additional benefit of sound-blocking technology for a quieter home.
Available in various styles, UniShield® replacement windows create a head-turning display for the home. Double hung windows enhance many of Avon's home architecture, while picture windows maximize natural light and enhance views of the outdoors. Other window styles include bay and bow, garden, slider, and casement. Create the ideal window arrangement in styles such as twin double hung and half-round transoms, or mulled casements with trapezoid windows.
All UniShield® window products are equipped with a durable vinyl window frame. Vinyl is an affordable window frame material that is highly resistant to the elements. It does not require a lot of maintenance and stands the test of time.
Vinyl frames are also aesthetically flexible. Find the following vinyl frame color options at UWD: green, brick red, tan, gray, white, brown, beige, black, and more.
UWD offers window installation for all UniShield® products. This ensures that UniShield® performs at maximum levels and helps homeowners save up to $465 per year on utility bills. A window's correct fit within the frame further reduces drafts and reduces moisture damage that may be caused by indoor condensation.
UniShield® products are protected under UWD's True Lifetime warranty. Enjoy coverage with performance, craftsmanship, installation, and more.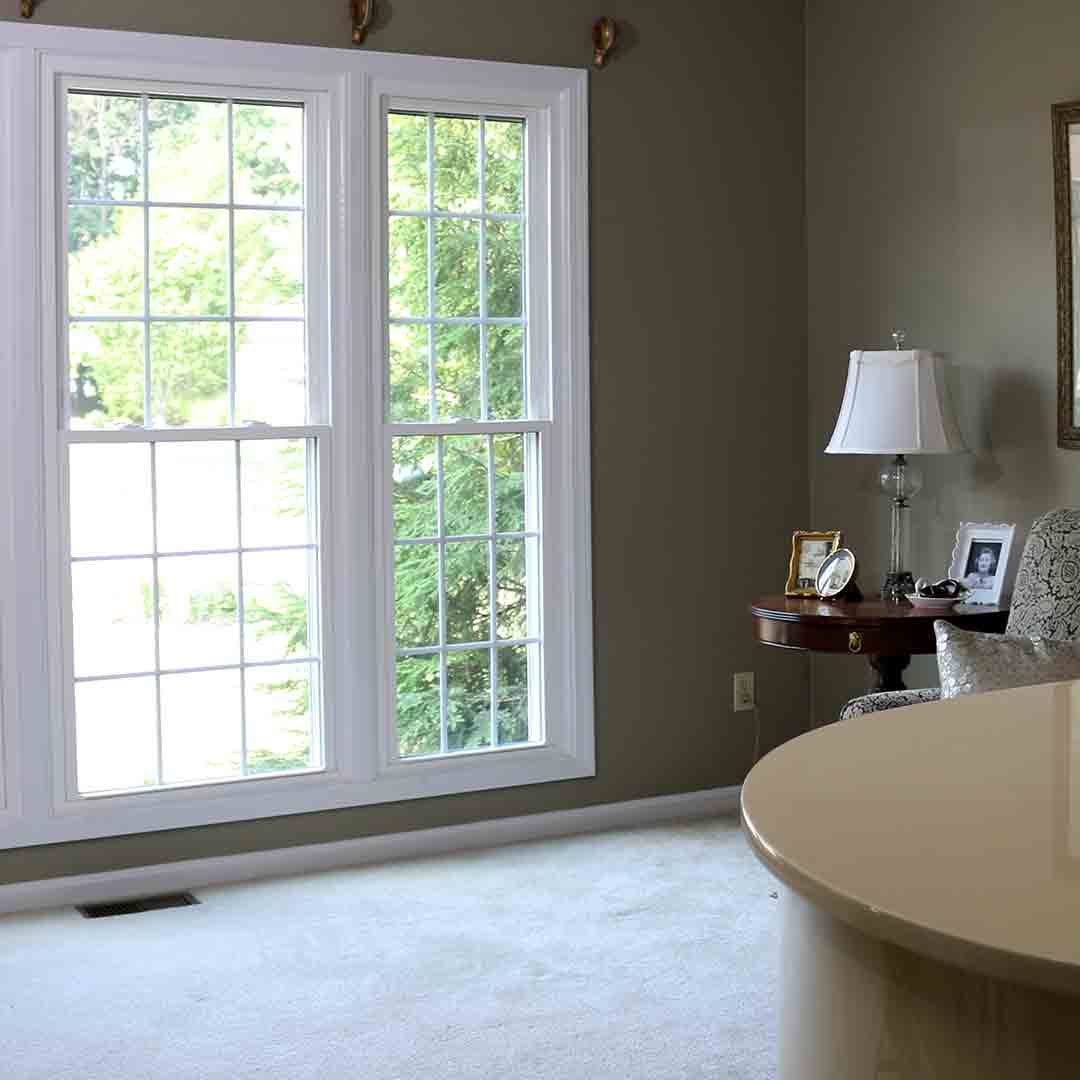 ---
Entry Door Installation to Enhance the Home
Entry doors from UWD showcase impeccable style, energy savings, and security. Hardware options lower the risk of home break-ins and offer peace of mind to families across Avon. Style and secure the home with hardware options including leversets, deadbolts, locksets, and handlesets. Additional accessories include magazine slots, peepsites, and magnetic knockers. Customize the hardware with finish options including polished brass, antique brass, satin nickel, and aged bronze.
Fiberglass entry doors are the most popular option in the area. This innovative technology perfects the quality of the door, while components such as composite stiles create a waterproofing barrier. Fiberglass and steel doors include high-performance weatherstripping that seals tight to the threshold, preventing both water and moisture from entering the home.
The security of steel doors is impressive with a Grade 40 security rating. These products do not force open after 7 hits of a 100-pound test weight, making them one of the most secure entry doors on the market.
In addition to energy efficiency and security, homeowners can truly customize a new door with various paint, wood stain, and decorative glass designs. Homeowners will find nearly endless decorative glass options ranging from floral to geometric shapes. Privacy glass is available to avert prying eyes while allowing natural sunlight to enter the home.
HGTV-worthy paint color and glass stain selections are available, including cream, wineberry, wedgewood blue, classic blue, black and forest green. Wood stain options include natural oak, fruitwood, cherry, dark walnut, colonial oak, and rosewood. Order entry doors primed and apply your favorite paint or stain color.
Fiberglass and steel entry door installation is completed at your home by UWD. Door products are covered under the True Lifetime warranty, which includes pieces, parts, installation, craftsmanship, and more.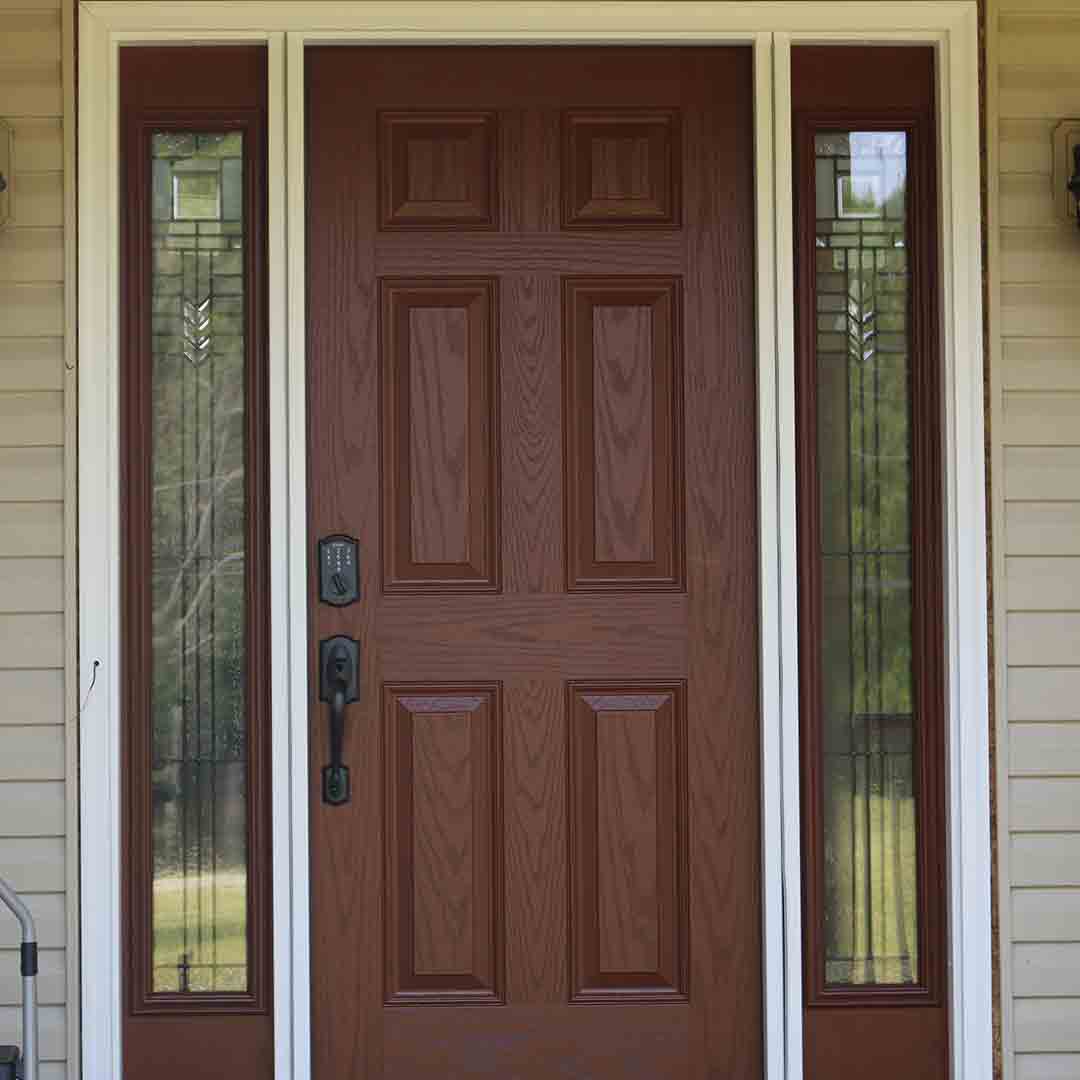 Alluring and Energy-Saving Vinyl Siding
UniShield® is a dazzling exterior upgrade that instantly adds charm and quality to Avon homes. Vinyl is a durable yet affordable exterior material option that battles against the elements. Additional upgrades such as Fullback underlayment and Universal Housewrap makes the siding more energy efficient, adding an extra level of insulation and blocking air infiltration from causing energy loss.
UniShield® siding panels are available in a stunning palette of color options. These colors include mystic blue, coastal sage, juniper ridge, antique parchment, maple, and Monterey sand.
Enhance the home with architectural colors including autumn red, canyon drift, midnight blue, arbor, and deep moss. These are premium colors that add extra depth and character to the exterior. Every UniShield® siding panel is painted with high quality paint colors. The vibrancy is guaranteed under our 20-year color protection warranty.
UniShield® Classic is the first-tier option that combines timeless beauty with quality siding panels. It includes panels that provide the rich look of wood with a low-gloss finish. UniShield® siding's premium features are found with the UniShield® Supreme siding line. It is available in natural oak grain or matte finish, along with 4 ½" clapboard or Dutch lap profiles.
UWD's vinyl siding installation ensures that quality of the siding lasts for decades. A rolled-edge hem resists winds of Category 5 hurricanes, keeping the exterior firmly in place in even the worst windstorms. UniShield® exterior is easy to maintain, beautiful to look at, and provides essential comfort to the home 365 days per year.
UWD's True Lifetime warranty offers peace of mind with product protection, including installation, craftsmanship, and more.