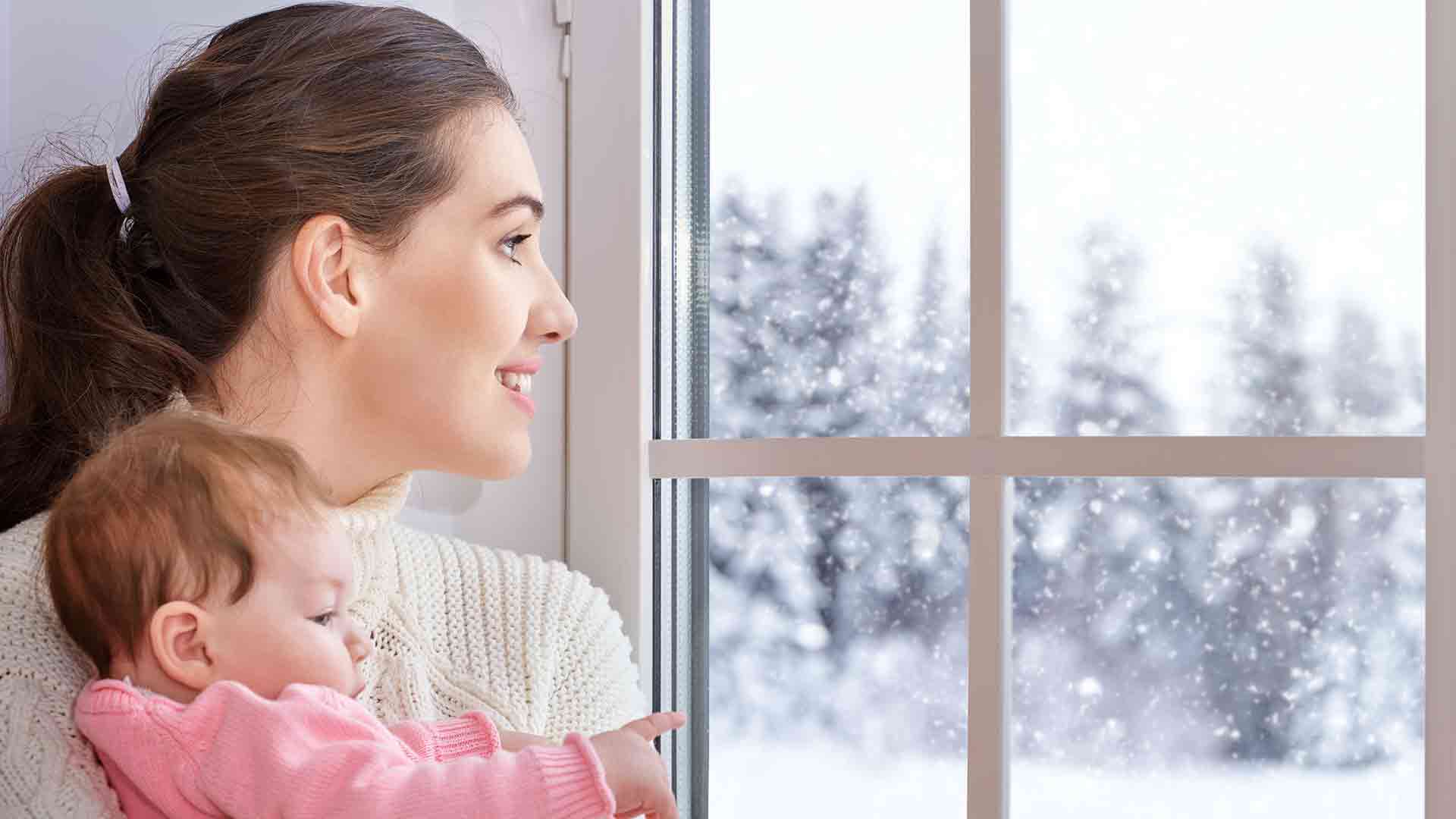 Friends & Family Referral Program
Become an Advocate for Universal Windows Direct!
Like our products and services? Do you know others who might like them too? Share us with your friends and family and you could earn up to $150 for each eligible referral! (Terms and Conditions Apply)
Once you register, you will receive a confirmation via SMS text* with your account information and a link to download the App. Once you download the App, you can submit referrals on the go. (*Msg. & data rates may apply)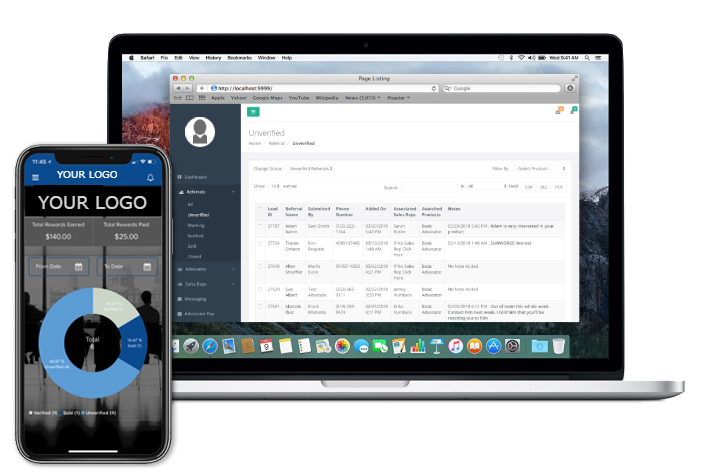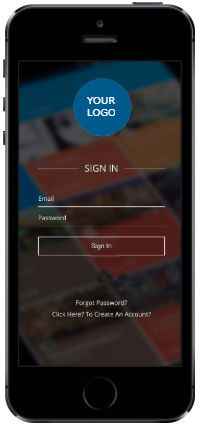 Submit Referrals With the App!
Download the App and create your account
Download the App from iTunes or Google play store. You can then select a sales rep if one referred you or choose none. Enter contact info and agree to the terms. You're ready to go!
Start sending referrals!
Select the product you would like to refer, add referrals – import the contact from your contacts list, add a call back time or other info. Submit, you're all done!
Follow the status of your referrals and your rewards
Once your referral makes a purchase, the referral moves to a Sold Referral. Make sure that you have notifications enabled for the App, so that you're alerted when you receive rewards or when you've earned a bonus!
Start Earning Rewards for Your Referrals!
Appointment Set and Completed
$150 Once we have qualified your referral
CUSTOMER REFERRAL PROGRAM TERMS AND CONDITIONS
(Revised 1/5/2022)
Eligible customers who purchase windows, doors, roofs, gutters, gutter protection systems, attic insulation, or other home improvement products offered by Universal Windows Direct, LLC of Cleveland, or one of its company-owned affiliated locations – currently Cleveland, Columbus, Indianapolis, Chicago, Milwaukee, Charlotte, St. Louis, Northern Kentucky, and Pittsburgh, as may change from time to time, but excluding all non-company owned authorized retail dealers (collectively, "UWD") are eligible to participate in UWD's Customer Referral Program (the "Program") subject to, without limitation, all of the restrictions, terms, and conditions set forth below:
1. ELIGIBILITY: Open only to legal residents of the United States who are 18 years of age or older at the time of purchase who enter into a purchase contract with UWD that is either paid in-full or approved for financing. Purchase contracts that are cancelled or that are conditioned upon financing approval that are rejected by the financing company shall be ineligible. Any products or services that are cancelled, added, or modified shall be ineligible. Not available to clubs or organizations. Void where prohibited or restricted by law.
2. REFERRAL BONUS: If an eligible customer makes a Qualifying Referral (as defined below), then, upon furnishing all required documentation, and subject to verification of eligibility, the customer will be eligible to receive a Referral Bonus (as defined below).
| Qualifying Referral | Referral Bonus |
| --- | --- |
| New customer who sets and completes an in-home sales appointment with UWD within ninety (90) days of the date of referral. | $150 |
A "Qualifying Referral" means a new potential customer of UWD who owns their home and lives in the areas serviced by UWD who sets and completes an in-home sales appointment with UWD within ninety (90) days of the date of referral, but excludes, without limitation, the following: (i) all current and former customers of UWD; (ii) all UWD employees and agents and their family members; and (iii) all individuals who have previously contacted UWD and/or are already listed in UWD's database. All Qualifying Referrals must include the full name, address, and contact information for the potential referral. Referrals must be made by the customer via the UWD app or through UWD's online Friends and Family Referral Form (available at www.universalwindowsdirect.com/refer-a-friend) and must be confirmed by UWD in writing as Qualifying Referrals.
A "Referral Bonus" means the amount shown in the table above, subject to the terms and conditions hereof. Only one Referral Bonus is paid for each Qualifying Referral. The Referral Bonus shall be paid within thirty (30) days of the completed in-home sales presentation. The Referral Bonus may be paid by check or other form of payment, at UWD's sole discretion. ALL LOCAL, STATE, AND/OR FEDERAL TAXES ASSOCIATED WITH THE REFERRAL BONUS, IF ANY, ARE THE SOLE RESPONSIBILITY OF THE CUSTOMER.
3. CONDITIONS OF PARTICIPATION: All federal, state and local laws and regulations apply. Participating customers agree to be bound by these Terms and Conditions and by the decisions of UWD, which are final and binding on all matters pertaining to this Referral Program. Acceptance of the Referral Bonus amount constitutes permission for UWD and its affiliates to use Referral Bonus recipient's name and/or likeness for advertising and promotional purposes without additional compensation, unless prohibited by law. By accepting Referral Bonus amount, a recipient agrees to hold UWD, its affiliates, and their respective agents, directors, officers, employees and assigns harmless for any injury or damage caused or claimed to be caused by participation in the Referral Program. In no event will UWD be liable for any amounts greater than the Referral Bonus for Qualifying Referrals.
4. ARBITRATION: Except where prohibited by law, as a condition of participating in this Referral Program, each customer agrees that: (1) any and all disputes and causes of action arising out of or connected with this Referral Program shall be resolved individually, without resort to any form of class action, and exclusively by final and binding arbitration under the rules of the American Arbitration Association and held at the AAA regional office nearest the customer; (2) the Federal Arbitration Act shall govern the interpretation, enforcement and all proceedings at such arbitration; and (3) judgment upon such arbitration award may be entered in any court having jurisdiction. Under no circumstances will customer be permitted to obtain awards for, and customer hereby waives all rights to claim, punitive, incidental or consequential damages, or any other damages, including attorneys' fees, other than customer's actual out-of-pocket expenses (i.e., the purchase price under customer's qualifying contract(s)), and customer further waives all rights to have damages multiplied or increased.
5. CHOICE OF LAW: All issues and questions concerning the construction, validity, interpretation and enforceability of these Terms and Conditions, or the rights and obligations of customer and UWD in connection with the Referral Program, shall be governed by, and construed in accordance with, the substantive laws of the State of Ohio
6. RIGHTS RESERVED BY UWD:
UWD reserves the right, at its sole discretion, to disqualify any individual it finds to be tampering with the operation of the Referral Program, to be acting in violation of these Terms and Conditions, or to be acting in disruptive manner, or with the intent to annoy, abuse, threaten or harass any other person. Any person attempting to defraud or in any way tamper with this Referral Program will be ineligible and may be prosecuted to the full extent of the law.
UWD reserves the right to discontinue the Referral Program at any time, and to modify the rules of the Referral Program in any way and at any time, with or without notice, in UWD's sole and absolute discretion.