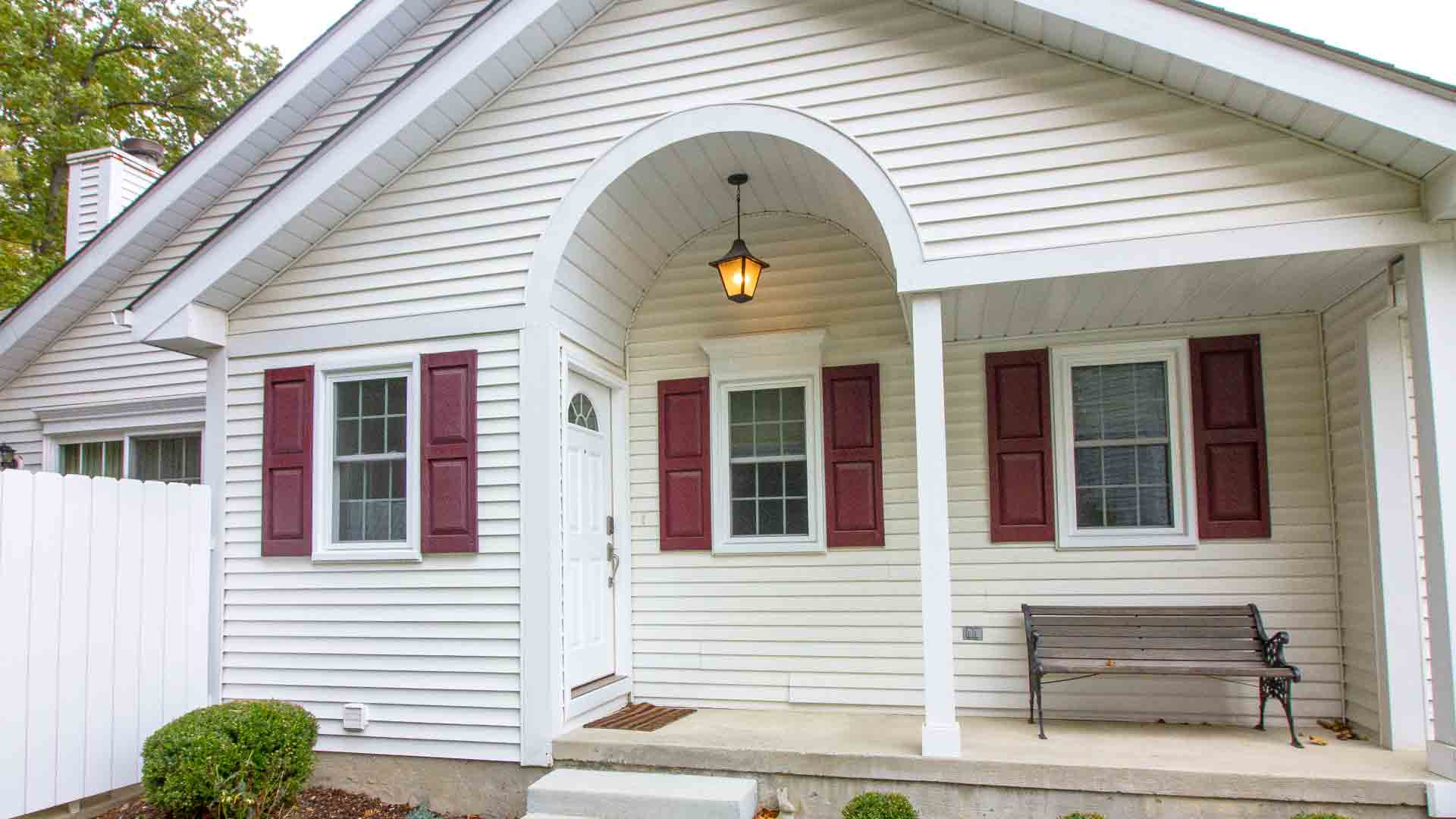 Creating a Dream Exterior with Replacement Windows, Entry Doors, and Vinyl Siding in York, South Carolina
Homeowners who are yearning for an improved exterior in York will find plenty of options with UWD. Endless aesthetic opportunities abound for replacement windows, entry doors, and vinyl siding. On top of an eye-popping appearance, the craftsmanship and performance capabilities of these products are second-to-none. UWD takes pride in offering premium yet affordable replacement products to residents of York.
UniShield® Window Installation Transforms Home Appearance and Performance
UniShield® replacement windows use impressive technologies to tackle energy savings and aesthetics. Quality vinyl frames are vital to expanding the lifespan of the window and offering peace of mind. UniShield® is a low-maintenance replacement window that does not chip, peel, or rot. It's highly resistant to moisture damage and can greatly reduce mold infestation, especially when combined with professional window installation.
UWD installs home windows to create an airtight seal against the elements. This greatly reduces air infiltration, which is the process of energy loss through areas such as the window frame, sash, and where the sill meets the sash.
UniShield® window replacement can save homeowners over $400 per year on utility bills. By using technologies such as argon gas, krypton gas, low-e, and dual or triple pane glass, energy loss in the home is greatly reduced.
UniShield® Plus is York's most popular replacement window. It features dual pane glass, argon gas for thermal efficiency, and low-e to reduce heat transfer. For homeowners who want a premium window without paying premium prices, consider UniShield® Plus. This window is certified by Energy Star and stands as one of the most energy efficient replacement windows in York.
All UniShield® window products come in many shapes, sizes, and styles. Double hung is one of the most versatile styles to complement contemporary and traditional exteriors. Bay and bow windows dramatically increase curb appeal and while a sliding window increases ventilation. All UniShield® products are custom made to fit the exact specifications of the home. Homeowners can choose to upgrade with extra stylistic features including decorative glass and grids.
In addition to expert window installation, UniShield® is also covered under UWD's True Lifetime warranty. This warranty offers ultimate peace of mind for product performance, craftsmanship, pieces, parts, glass systems, and additional elements of the window.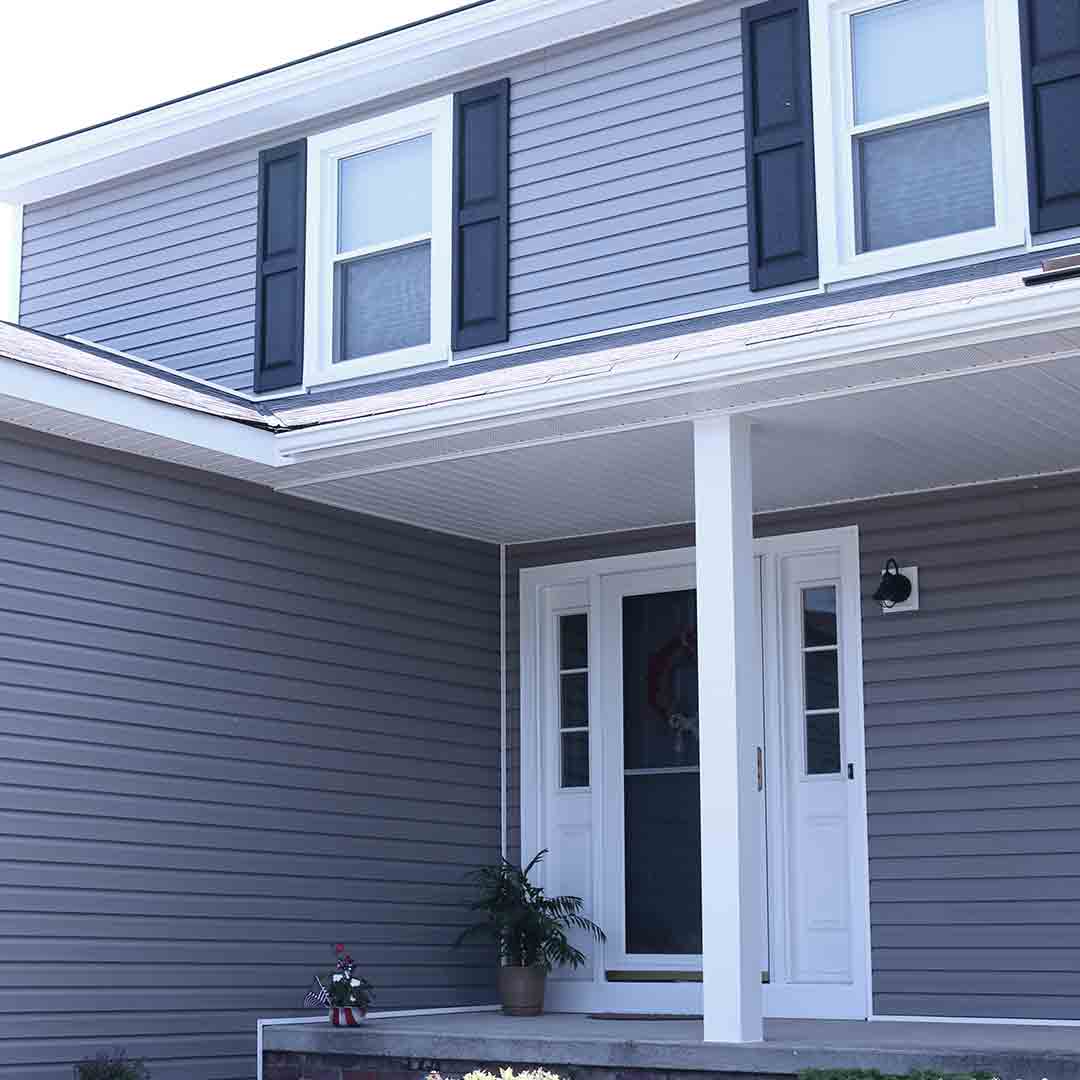 Remarkable Vinyl Siding for Extraordinary Homes
UWD offers expert vinyl siding installation for your home's exterior. Our skilled and insured team locks every panel perfectly in place to help defend against the elements and energy loss. Universal Insulated Fan-fold Housewrap keeps the panels lying flat against the exterior surface, eliminating problematic areas that cause bowing and sagging.
Universal Insulated Fan-fold Housewrap also provides extra insulation by reducing heat transfer through the wood studs. The goal of this product is to keep the home comfortable while keeping energy contained inside the home. Fullback Insulate Underlayment is essential to increasing UniShield®'s durability and energy-saving capabilities. It's 500% more impact resistant than exterior without underlayment, and it also closes gaps in the exterior to block out airflow. The combination of these products leads to a home that's warmer in the winter and cooler in the summer.
UniShield® is known for its quality as well as its striking appearance. Three tier levels of home siding selections give homeowners a boost in curb appeal right within budget. Choose from an oak grain pattern or matte finish to achieve the exterior of your dreams. Numerous color options are available, ranging from contemporary to traditional. Premium color options are also in the inventory to for a home that truly stands out on the block.
A 20-year color warranty is offered to guarantee color vibrancy. The exterior color will remain bright without fading from the sun or elements.
Accentuate the fine details of the home with Trimworks accessories. Trimworks adds appeal and craftsmanship to areas such as windows, entryways, and vertical columns. Window gables are perfectly accented with the help of vinyl scallops, which are inspired by Victorian-era wood scallops. Vinyl shakes add depth and texture to the exterior while vinyl soffit blocks out wind-driven rain.
Premium panels are available in widths of up to .46". Rolled-edge nail hem technology is included to resist Category 5 hurricane force winds. The exterior remains flush to the home and will not peel away during a strong wind storm.
UWD guarantees the performance of UniShield® with our True Lifetime warranty. Homeowners have confidence with UniShield® home siding with craftsmanship, aesthetics, and more.
Effortless Entry Door Installation
Adding a new entry door to the home increases home value, security, and style. Fiberglass is an exceptional material for any replacement entry door, as it requires virtually no maintenance. Only occasional cleaning is necessary to keep the door beautiful, as its reinforced skin is not prone to peeling, chipping, or rotting.
Both steel and fiberglass door products include security features such as durable hardware. Choose between hardware options including leversets, locksets, handlesets, and deadbolts. Deadbolt options include traditional, keypad, and touchscreen. The steel frame of the door earns it a Grade 40 security rating—one of the top in the industry.
Entry door products from UWD provide unforgettable style. Wood stain gives a fiberglass door the appearance of authentic wood without the worry of maintenance and rot. Varying paint colors are available within our inventory and homeowners may order their door primed to apply the perfect paint color at home.
Add pizzazz to the door with decorative glass in many shapes, styles, sizes, and patterns. Enhance natural light with sidelites or add a small window with privacy glass.
UWD's entry door installation and quality products save homeowners energy. The polyurethane foam core, weatherstripping, and adjustable threshold keeps energy contained inside of the home. Performance of the door is guaranteed by our Lifetime warranty.