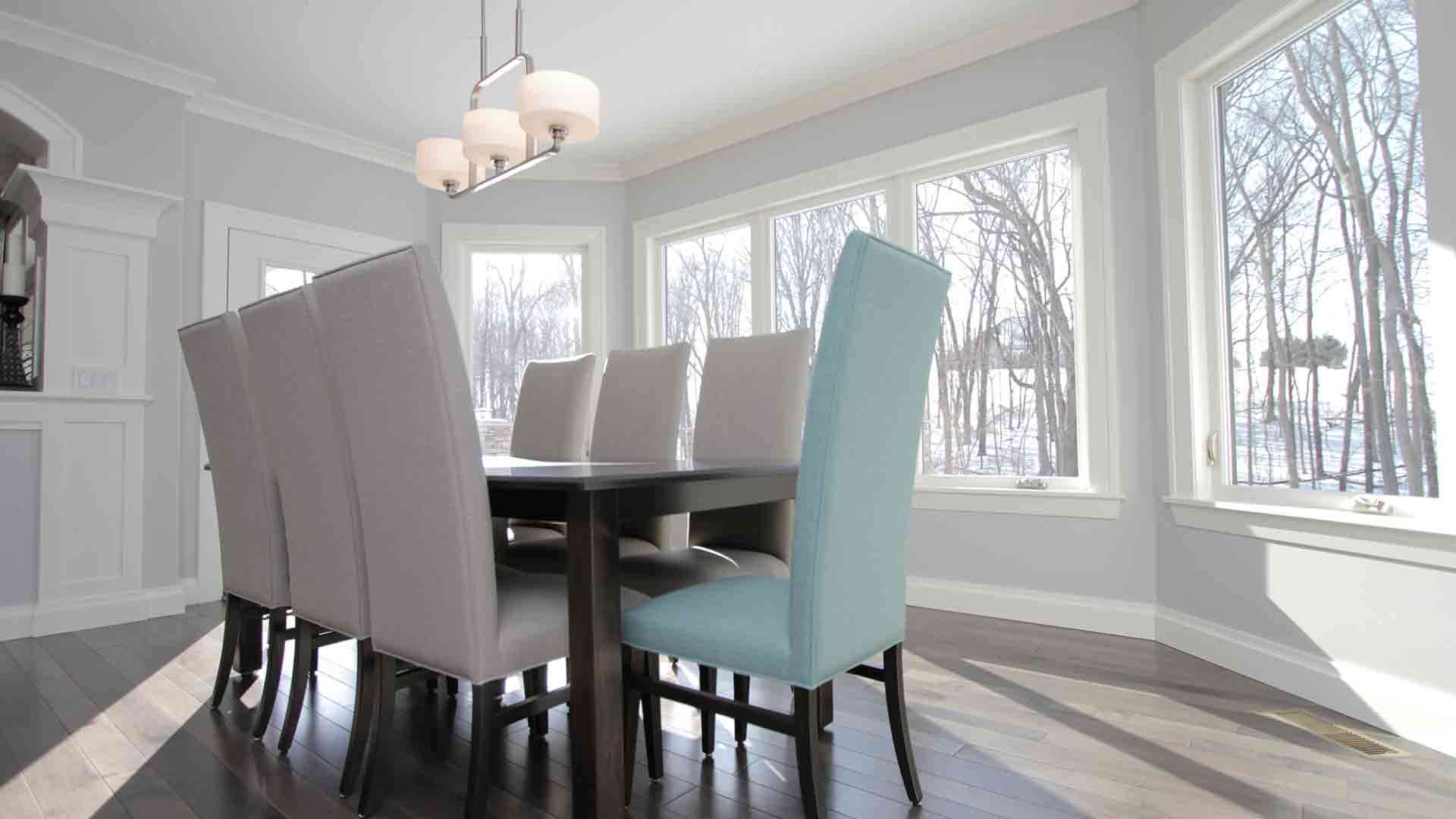 Mastering the Art of Exterior Upgrades in Matthews, North Carolina: Windows, Siding, and Doors
When was the last time that your exterior received a facelift? Your curb appeal is more important than you realize. It's the first impression that you'll receive with your home, and it can potentially help you score a sale if you decide to put your home on the market. Premium windows, siding, and doors are key to a happy home, and you can find the best value and quality craftsmanship at UWD.
How Do Windows Upgrade Your Exterior?
The truth is that window installation is good for both your interior and exterior. On an exterior level, they help make your home look more modern. When you choose a window with a quality vinyl frame, it will instantly brighten your home. White vinyl is a popular choice here in Matthews, North Carolina, but homeowners can opt for other colors that stand the test of time. UWD offers an extensive selection of vinyl frame paint colors that will help make your curb appeal unforgettable.
Our quality vinyl frames are made of some of the finest ingredients, making them highly resistant to warping, peeling, and many other cosmetic issues. Along with quality installation, homeowners are sure to notice a difference with comfort level in the home.
This is achieved with our exclusive and energy efficient glass package, UniShield®. UniShield® has four options of high-quality replacement windows that deliver exceptional performance year after year. These windows are engineered with industry-leading technology to keep your home warmer in the winter and cooler in the summer. Argon and krypton gas fills are responsible for this increased efficiency, which is included in most UniShield® packages. The most efficient packages are UniShield® Premium and UniShield® Supreme. Both of these windows include triple pane glass, which offers the added benefit of sound reduction in the home.
UniShield® windows are covered under the True Lifetime Warranty. This warranty ensures exceptional performance and protects against specified defects. We want you to love your windows—and you'll enjoy their unparalleled value for years to come.
Don't Undervalue the Impact of Doors
Due to their beauty, durability, and exceptional value, doors from UWD are amongst the highest performing here in Matthews. When you need a quality door that won't break the bank, you'll find that our steel and fiberglass entry door products will stand the test of time while creating a new focal point for your home. From numerous wood stain and paint colors to beautiful hardware options, homeowners will find the very best upgrades at UWD.
What are some of the most popular picks with homeowners? Fiberglass is one of the top material options. We design our doors with reinforced skin to make them extra resistant to cosmetic blemishes. You won't have to worry about dents, dings, or scratches or these door products.
Steel doors provide a tremendous return on investment. With a ROI of 90%, this is a fantastic investment when you are looking to increase the value of your home. There are also a variety of color options available for your new steel door, and you can add your own hardware options for a completely custom front door.
Don't forget that sidelites can enhance the look and feel of your door, and it also helps more sunlight enter into your home. There are custom glass options available with various patterns, which ultimately create an eye-catching entry door that you'll simply never forget.
Each entry door includes a polyurethane foam core for energy efficiency. This core makes the door more thermally efficient, which will regulate temperature during the most variable weather. Professional entry door installation from UWD ensures an airtight seal, keeping out drafts so your home stays more comfortable.
Your door is protected under UWD's True Lifetime Warranty, which covers manufacture defects and various performance issues if they ever arise.
Save More Money with the Best Value Siding
New exterior is expensive, especially when if you decide to invest in a quality product. However, UWD is breaking the mold when it comes to top-tier siding at an affordable price. We want every homeowner in Matthews to have access to word class exterior that won't break the bank, and that's exactly what you'll find with UniShield® exterior.
UniShield® is special because it uses heavy-gauge plastic that protects against even the worst weather and windstorms. Regardless if we're dealing with a downpour or even sleet, there is no match for the power and protection of UniShield®. It's built to last with widths of up to .46", and every square inch of the panel is coated in high quality paint.
What paint colors are available? There are over 10 stunning colors to choose from that are sure to make your home a head-turner. XXL panel lengths take your curb appeal to a new level, while vinyl scallops will accent window gables and more.
Are you ready to transform your Matthews, North Carolina home? UniShield® products are the go-to option for many homeowners. Learn all about their quality and value by contacting us today.