With 53" of snowfall in Buffalo recently and many areas of the country experiencing frigid temperatures, not many people are thinking about going outside. With spring weather months away, you may be wondering how you can spend your time other than by watching Netflix.
This is the perfect opportunity to spend some time on indoor home improvements. Although we're an exterior remodeling company, we recognize that some attention needs spent on the interior of the home as well. If your windows are keeping your cozy and your entry door is blocking out the elements, here are several home improvements to try when it's too cold to go outside.

Home Improvement #1: Change the Paint Color of a Room
Did you know that color of the year for 2018 is purple? Specifically ultra violet, Pantone describes it as a dramatically provocative and thoughtfully purple shade. It communicates originality, ingenuity, and visionary thinking.
If purple isn't your color, there are endless shades to change up any room in the home. Behr shows us a palette of 20 trend colors for 2018: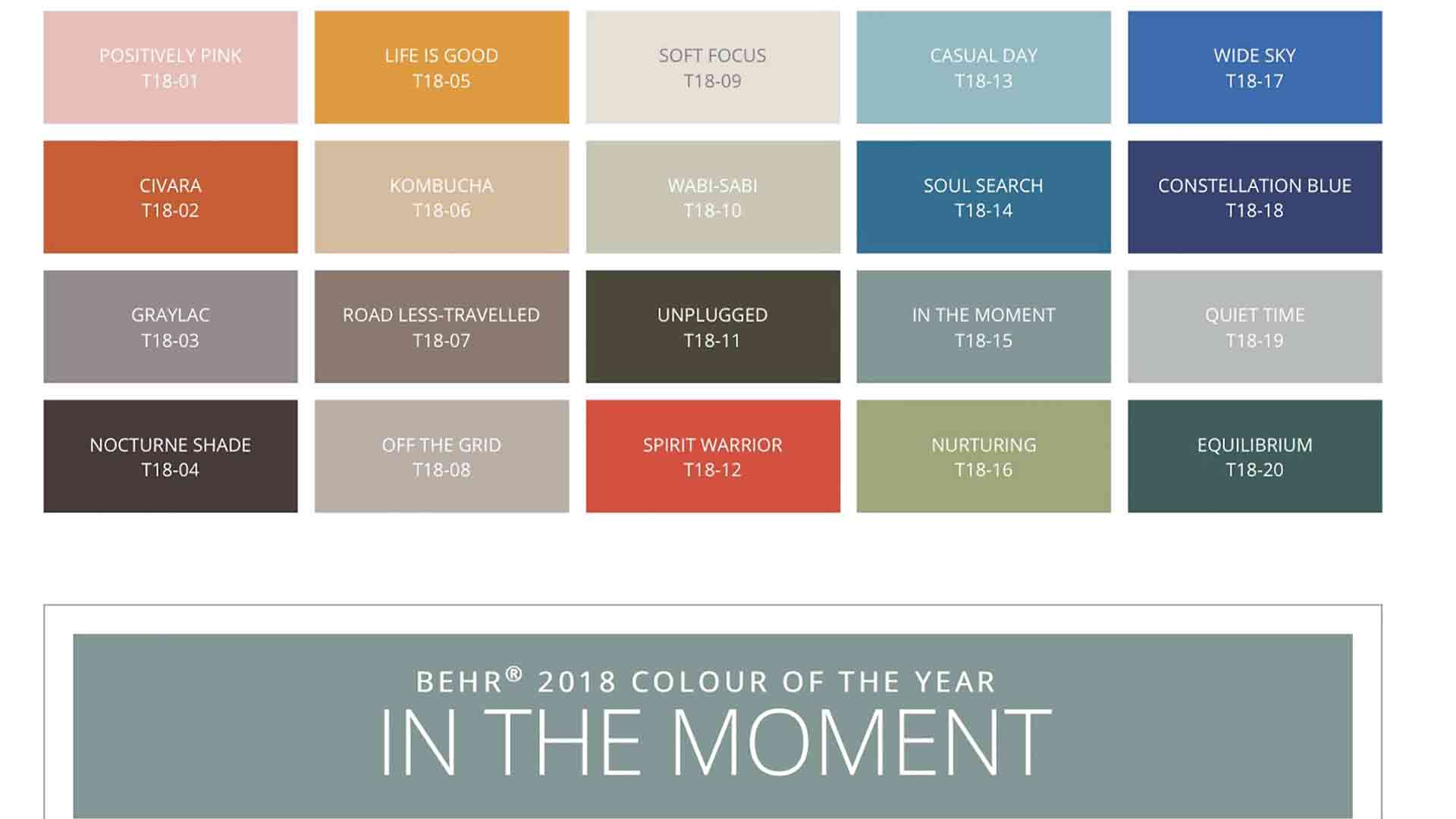 Whether you're adding a splash of color to your bathroom or change the entire look of your living room, transforming the interior of your home begins with a gallon of paint.
Home Improvement #2: Insulate Your Pipes
This isn't one of the most glamorous home improvements to try, but it can save you a lot of headaches. Living in a cold area of the country makes us think about our pipes when temperatures drop, and now is the time to be proactive.
Insulating pipes is done in areas such as under the sink or in a crawl space. This Old House shows us various ways to prevent and thaw frozen pipes in the following video:
Home Improvement #3: Get Organized
Getting organized is one of the most popular New Year's resolutions. If you are looking to declutter your home in 2018, there are lots of ways to create a cleaner and happier space.
Consider the following ideas to get your home in tip-top shape for the new year:
Plan out a cleaning schedule: If you need a way to stay on track with household chores, consider a cleaning schedule. You can dedicate a day to doing laundry, another day to cleaning the bathroom, and another day to cleaning the living room. Daily to-dos can include doing the dishes, wiping off countertops, and making the bed.
Get your kitchen in order by de-junking the drawers, unifying utensils, and organizing the pantry. Be sure to clean out the fridge from holiday leftovers.
Clean the entry way by stopping shoe pileup. Not only can shoes track dirt into the home, they can also bring in pesticides and bacteria. Keep shoes contained in a cubby or on a shoe rack.
Make your bedroom feel cozier and cleaner. Organize the closet, clean off dresser tops, and get your shoes in order.
Get stylish and creative with storage. Too much stuff can make a home feel chaotic. Organize décor and necessities with shelving, baskets, and containers. Check out the dollar store for affordable ways to sort your belongings.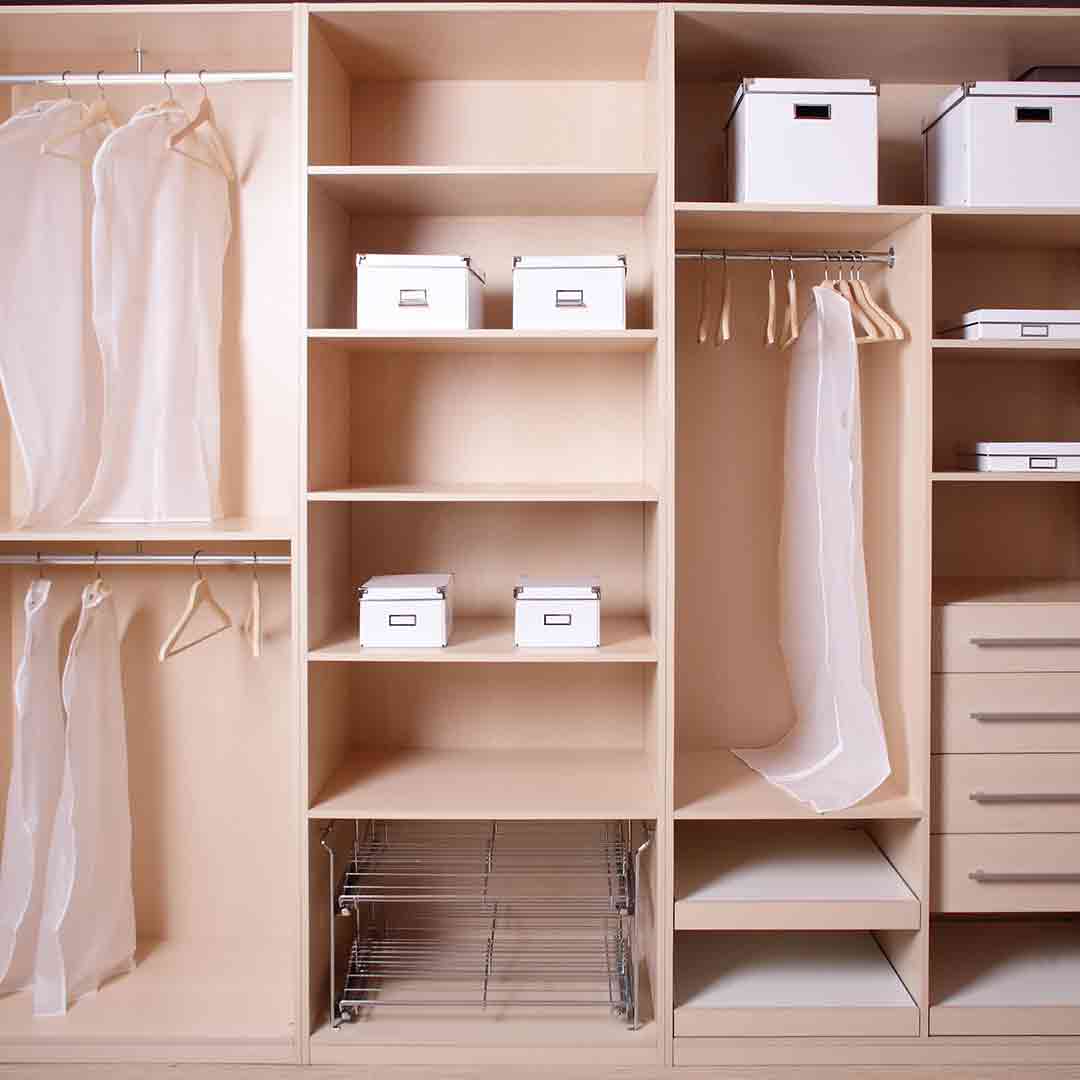 Home Improvement #4: Put Away Your Holiday Décor
While some choose to leave their Christmas tree up until the New Year, taking down decorations can be a hassle. If you're tangled with light strings and Christmas tree ornaments are everywhere, consider the following hacks for organizing holiday décor:
Use egg cartons to store small Christmas tree ornaments.
Make a DIY holiday ornament box by using a plastic bin, red plastic cups, cardboard, and a glue gun. This allows you to store items in the cups and keep them from getting jumbled in a box.
Keep holiday lights from getting tangled by wrapping them around cardboard.
Use empty plastic bottles to store decorative beads.
If you have a collection of wreaths, hang them on a coat rack until you're ready to use them again.
Home Improvement #5: Add Character to Your Home with Crown Molding
If you're yearning for a home with more character, consider adding crown molding to a room. You can buy crown molding pre-made or make it on your own.
However you decide to get crown molding that adds character, this video from House Improvements show us how to install crown molding on the ceiling:
Other ways you can add character to modern homes is by adding chair railing and built-in bookcases.
Home Improvement #6: Fine Tune Your HVAC
This is another home improvement that isn't much fun, but it can help you lower utility bills through the rest of winter. Don't forget to change your furnace filter and look for signs of trouble with the system, such as streaks of soot around the furnace, rusting on pipe connections, strange noises, or the burner flame is yellow instead of blue.
Home Improvement #7: Get an Estimate for Improving Exterior
Even though many homeowners choose to upgrade windows and doors in the spring, January is a good time to get a jumpstart. This will give you an idea if what it will cost and the upgrade options available. You might be surprised at how affordable quality exterior products can be, especially when you work with Universal Windows Direct.
Best of all, you don't need to worry about battling the weather to get your estimate. It's done in the comfort of your home with the representative doing all the work.
Universal Windows Direct makes it incredibly easy to upgrade your home for 2018 and beyond. Try these tips and contact us to get an estimate for replacement windows, vinyl siding, roofing, or entry doors.