If you're new to Energy Star, you're in luck. This brief guide will explain the details and get you on the fast track to becoming an Energy Star expert:
Why are Energy Star Products Ideal?
The goal of this program is to help homeowners identify the best ways to save energy. You can find Energy Star products by looking for the blue logo. The label indicates that the product has undergone extensive analysis and testing for its certification. Over the last 22 years, Energy Star has helped Americans save $362 on utility bills.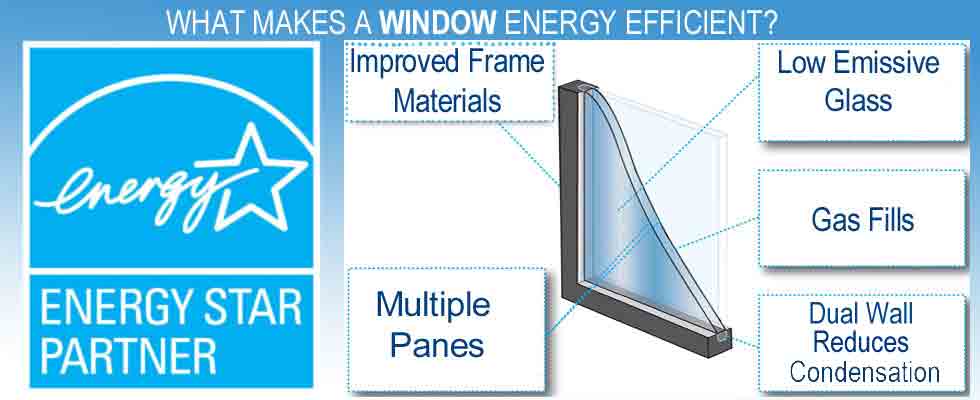 How Much Will You Save on Energy Bills?
In terms of energy savings for replacement windows, Energy Star calculated the potential savings for homeowners investing in these products. For a typical home, Energy Star predicts that homeowners can save between $125-$465 per year on their utility bills. This range varies widely due to the performance of your old windows, as well as the type of new windows you've chosen to install.
According to Energy Star, the savings estimates were generated using a methodology based on RESFEN 3.1 calculations. These calculations were performed by Lawrence Berkley National Laboratory.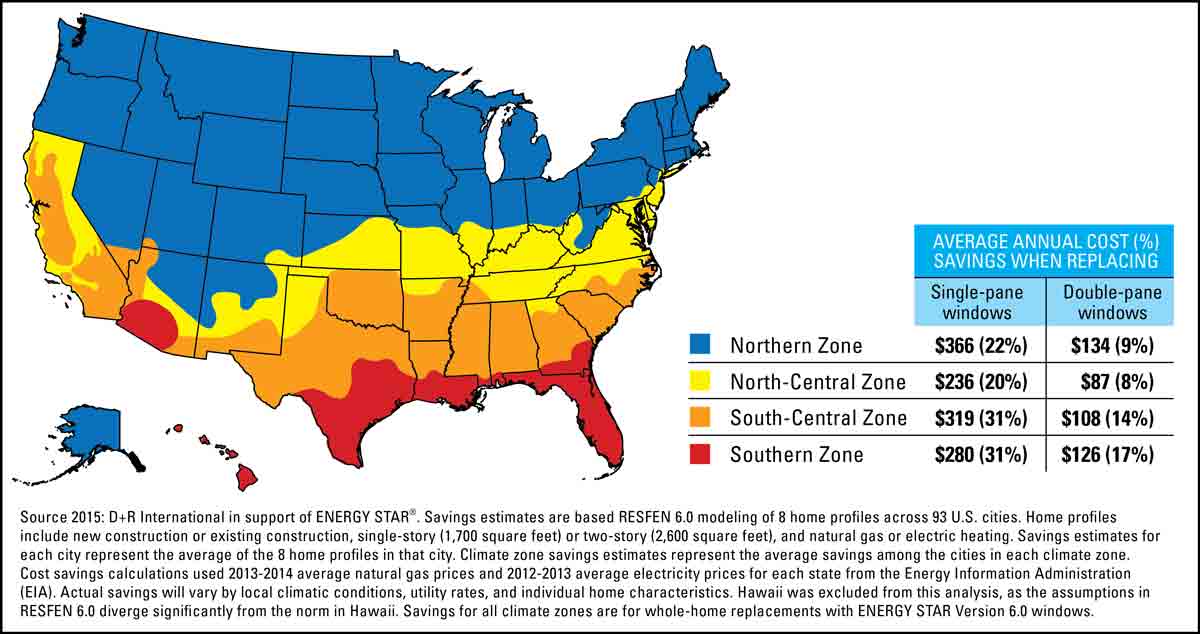 Guidelines Choosing Energy Star Products According to Climate
Charlotte, North Carolina is located Energy Star's South-Central climate zone. The key qualifications for windows and doors for this area is as follows:
• Windows must contain a U-Factor of .30 as well as an SHGC (Solar Heat Gain Coefficient) of .25 or less
• Skylights must have a U-Factor of .53 or less as well as an SHGC of .28 or less
• Doors have criteria based on glazing level. Doors with no glass must contain a U-Factor of .17 or less—there is no SHGC rating requirement
• Doors that have 50% glass or less must have a U-Factor of .25 or less and an SHGC of .25 or less
• Full-lite doors (more than 50% glass) must have a U-Factor of .30 or less and an SHGC of .25 or less
Following these guidelines will help you invest in the most energy efficient replacement windows and entry doors. Want to know more? We can help. Contact Universal Windows Direct for your free in-home demonstration.