Energy bills tend to rise in the winter as homeowners shift to heat; additional heat loss from cold weather can cause you to start paying even more money just to maintain a comfortable home.
The good news is that there are many ways to save on energy bills this winter. The best part is that these home improvements offer energy savings year-round. Here are 5 ways to reduce your energy costs this winter.
Check Your Windows
Poor window installation, faulty weather-stripping, and lack of insulation can cause up to 20% of heat loss in your home, according to the U.S. Department of Energy.
If your windows are more than 25 years old, you will want to look at their insulation and see if any weather-stripping needs replaced. This can help reduce heat loss that leads to higher energy bills in the winter. The same applies to the warmer months when poor insulation causes rooms to heat up more quickly, leaving the air conditioner running on a loop.
There are some ways you can improve your windows yourself but depending on how old your glass and frames are, it could be a bit like patching a flat tire. It can bring temporary results, but it doesn't fix the root of the problem.
After you've identified that your windows are the biggest factor in your high energy bills, replacing them is the best bet. Energy-efficient windows, like UniShield windows from Universal Windows Direct, offer ongoing savings as well as improving your home's comfort. Thanks to greater insulation, you can expect vinyl replacement windows to keep your entire house heated in the winter and cooler in the summer.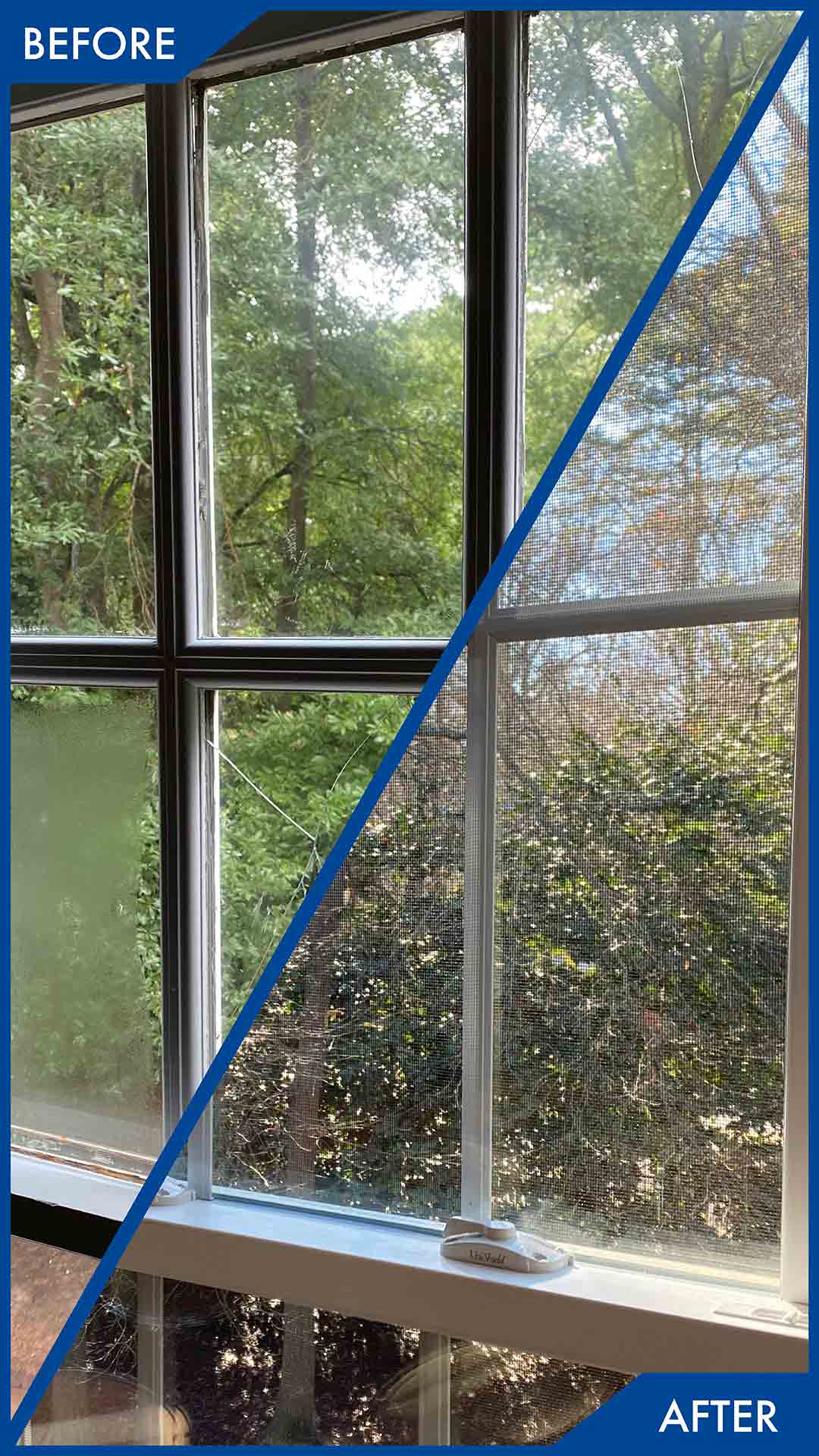 Upgrade to a Smart Thermostat
Thermostats have lifespans, too, and yours may no longer be able to properly regulate your furnace and air conditioning. In the winter, a faulty thermostat may display improper readings or cause your heater to shut off before the house is truly warm.
Smart thermostats are optimized to not only improve your entire system but lower your energy consumption as well. Smart thermostats allow you to activate your home's HVAC from anywhere using your phone; you can also program different temperature settings based on the time of day.
Another way smart thermostats help you save is by setting the intensity and duration of your HVAC depending on the current temperature level in the home. For example, if the living room has a lot of sun during the day, you will only need to gradually heat it up as the temperature drops rather than running the heating without pause.
Clean Your Gutters
Your home's gutters are meant to withstand harsh conditions, but they still need regular maintenance to perform their job well. Without proper care, gutters can cause ice dams, internal water leaks, and even complete collapse, causing property damage.
When snow and ice melt, they run off the roof and into the gutters. Normally, they can safely direct water away from your home without issue. However, if your gutters are clogged or simply not up to the job, you could experience serious trouble.
One way to improve your gutters is to minimize build-ups with gutter guards. Universal Windows Direct offers Bolt Gutter Guard Protection system, a micro-mesh technology that is installed over the existing gutters to keep them free and clean, but more importantly, keep you off the ladder.
Siding
Another way to make your home more energy-efficient this winter is to fit it with durable, vinyl siding. Vinyl is a strong, sustainable material that can last for many years. It offers year-round protection against the elements, and it's perfect for withstanding the harsh and often unpredictable winter weather.
Vinyl siding can drastically improve your home's insulation, keeping it more comfortable no matter what the temperature is outside. To take coverage a step further, you can install an insulation underlayment. Universal Windows Direct offers high-quality UniShield Vinyl Siding designed to withstand virtually anything that Mother Nature may throw at, including gale-force winds, hail, as well as snow and ice during the winter.
Install a Ceiling Fan
Ceiling fans aren't just an easy way to keep cool they are also one of the most affordable and accessible ways to save on energy bills in the winter months.
By setting a ceiling fan to spin clockwise on the lowest setting, you can create an updraft that gently pushes warm air down, so it is evenly distributed throughout the room.
Energy-efficient ceiling fans can be used alongside your usual heating and air conditioner to improve air flow and reduce energy usage. At their lowest setting, ceiling fans draw just 4 watts per hour, which is about as much as charging a cellphone.
Discover new ways to update your home this winter!
At Universal Windows Direct, we pride ourselves on creating energy-efficient solutions for every homeowner. Whether it's vinyl replacement windows or new siding, we can help you optimize your house to be more comfortable and affordable this winter.