The frigid winter is here, and while you anxiously check the results from Phil the groundhog, the reality sets in—another 6 weeks of winter. With dangerously cold temperatures still on the way, you may be one snowstorm away from severe damage to your home—and your wallet. Before any homeowner begins to panic, there are steps you can take to ensure your home is ready for the winter months ahead. Read on to learn about the 5 ways you can protect your home this winter!
1. Address air leaks around the windows
In the harsh winter months, windows play a massive part in keeping costs down and indoor comfort levels high. Inefficient windows will allow heat to escape and cold air to creep in. If you feel a cold draft as you pass your hand near the window, it may be time to address the problem.
One option is to apply temporary caulking around the windows where you feel the cold air drifting in. Fill up the holes with caulk, spread it out flat with a putty knife, then paint over it. Another option is to seal the windows with insulating window film—or plastic wrap. However, with old windows, there is only so much you can do to properly insulate them.
Upgrading to new vinyl replacement windows may be the best, and only option for your home. When you invest in our Unishield® windows with SuperSpacer technology, you can expect to save hundreds of dollars in utility bills each year and improve the comfort levels in your home. It truly is an investment that will pay for itself!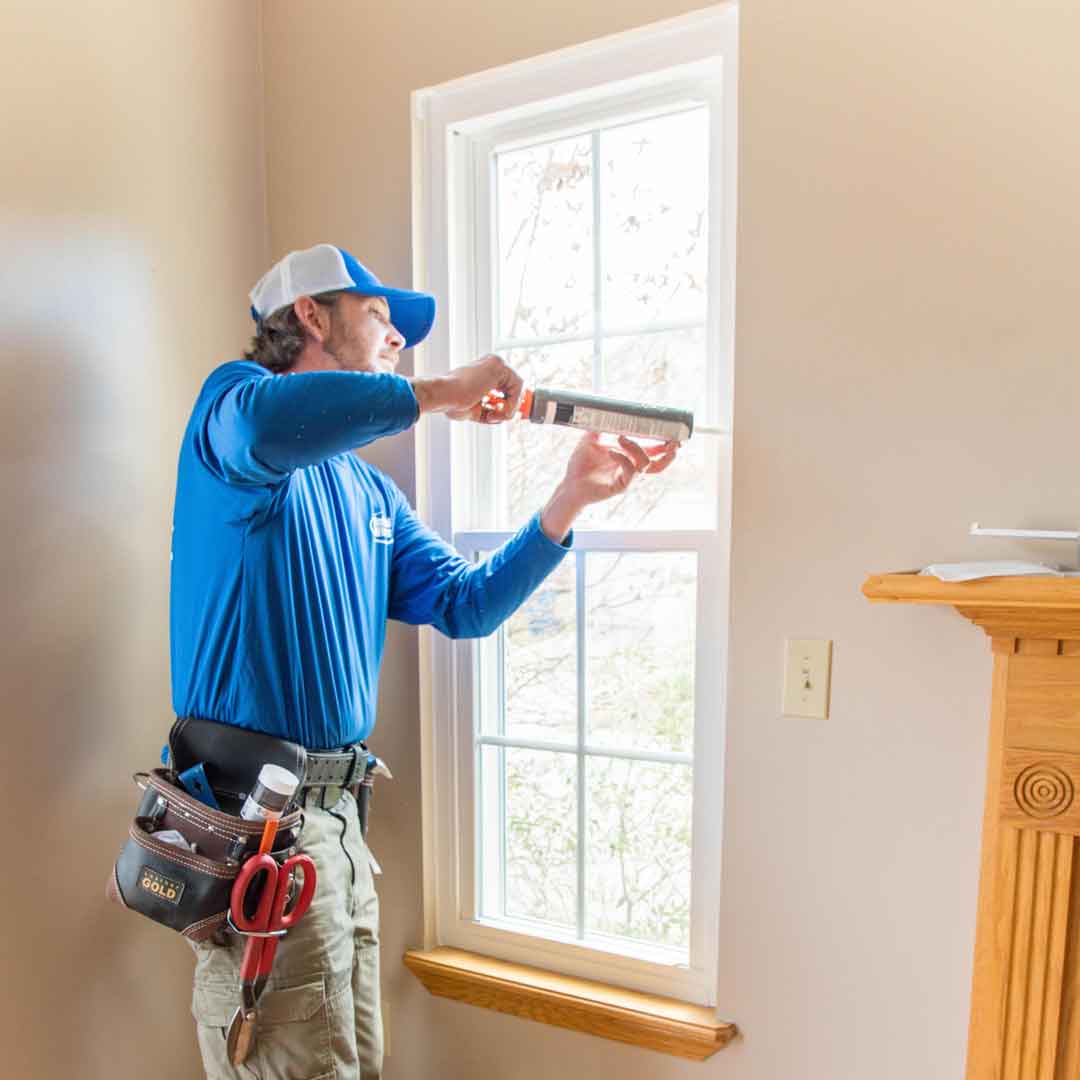 2. Adding gutter guards
Before the first snowfall, ensure that your gutters are clear from all leaves, sticks, and debris. Regular cleaning of your gutters can help avoid ice dams, internal water leaks, excessive weight, and gutter collapse.
One way to keep your gutters in excellent condition is to install a set of gutter guards that will help minimize any build-ups. Universal Windows Direct offers a gutter protection system called Bolt® Gutter Guards. This system is designed with advanced micro-mesh technology to handle high flow water conditions and to repel insects, leaves, and debris keeping your home performing its best for years to come.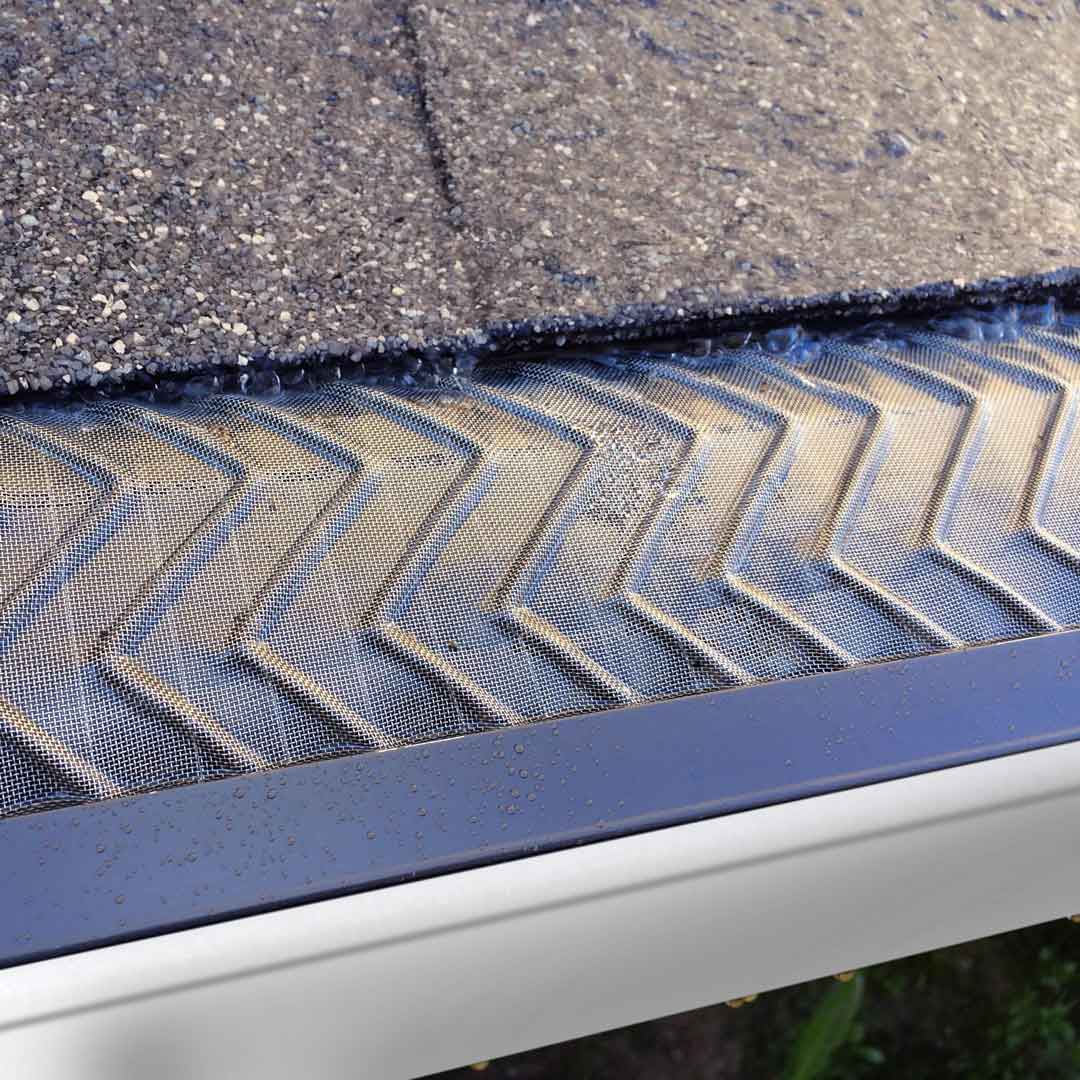 3. Fix drafty entry doors
Upgrading an old, wood entry door is one of the best ways to minimize your high heating bills this winter. Consider taking your door up a notch by installing a new fiberglass entry door. At Universal Windows Direct, we offer fiberglass entry doors with high-performance weather stripping that further strengthens and weather-proofs your home. Our entry doors are also equipped with an adjustable threshold to ensure a tight seal all year round!
If you are holding off replacing your entry door until the spring, there are easy DIY solutions to patch a drafty door. One option is to roll up a towel or purchase a door snake and lay it by the bottom threshold of the entry door. You can also use weatherstripping along the top and sides of the door to keep the winter wind out.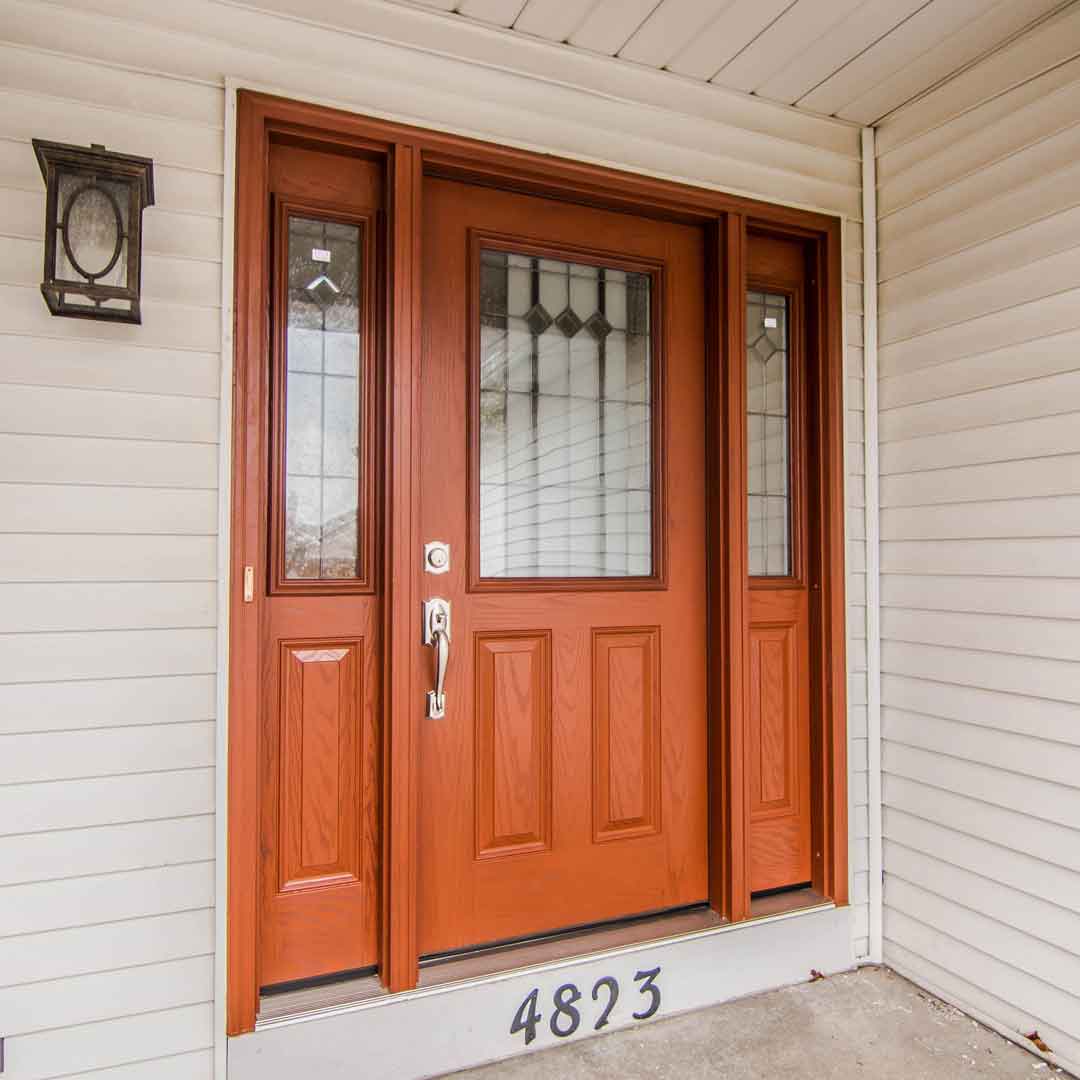 4. Insulate hidden spaces
One of the most important but neglected areas in the home is the attic. What most homeowners don't realize is that they either have too little or no insulation in their attic. Not having enough insulation results in major energy loss that is going right through your attic!
To prevent your HVAC from working overtime, it is crucial to properly insulate the attic when winterizing your home. To properly prepare your home this winter, make sure there is at least 16 to 17 inches of insulation in your attic. It is also equally important to caulk all ceiling cracks and gaps to prevent air from escaping.
5. Winterize your pipes
A frozen pipe or pipe burst is one of the most common problems homeowners deal with in the cold, winter months. If you want to avoid calling a plumber, it is crucial to make sure all your pipes are ready for subzero temperatures.
To preserve any outdoor plumbing fixtures, disconnect and store away any garden hoses or sprinklers. Shut off any water to your outdoor faucets and add a faucet cover to prevent freezing. If your plumbing runs through your crawl space, consider adding proper insulation to the pipes and the crawl space to ensure your pipes don't freeze.
Whether you are a first-time homebuyer, or you've lived in your home for many years, it is important to have a plan in place for the winter months. Taking the necessary precautions will ensure the safety and longevity of your home. If you are ready to improve the energy efficiency of your home this winter, be sure to give us a call or sign up for a free estimate.