Projects To Plan for on Your Home Improvement To-Do List
Are home renovations a New Year's resolution? Are you planning for the best way to spend your upcoming tax return? Whatever the motivation is, home improvements are a beneficial investment. Large renovations or small swaps both boost the home's value and increase its day-to-day functionality.
There are endless options when it comes to home improvement projects. This often raises the question, "Which projects should I do first?" To help you get some ideas, check out our list of projects to prioritize!
Renovate Your Bathroom
Renovating a bathroom is an all-around beneficial investment. A bathroom is an important area of relaxation and self-care, so it should be functioning at its best. Are there cracked floor tiles or a leaky tub? Are your fixtures outdated and the paint flaking off the walls? A few small fixes could be all you need to feel like you have a whole new bathroom!
If you're planning to sell your home in the near future, consider a bathroom renovation sooner rather than later. HGTV ranks a bathroom remodel as the number one home update for return on investment when reselling.
Repair or Replace Your Roof
Maintaining your roof is key to giving it the longest life possible. A roof provides essential protection from weather elements and is a proper ventilation system for your home. If your roof isn't functioning properly, then it can subject your home to leaks, mold, and high energy bills. It is also important to know when a small repair will do the trick and when it is time for a full roof replacement.
Examine your home's exterior. Wear and tear such as sags, leaks, or cracked singles are a sign it's time to repair the roof. If you are starting to notice ceiling stains or worse, leaks, then seriously consider a total replacement.
Refresh Your Interior Paint
Repainting is the perfect, budget-friendly way to refresh a room! For professional advice, many resources are available online and within home improvement stores. There, you can explore paint color options and consider the best fit for the project.
Looking for a simple way to refresh the bedroom? Add a new paint color on the walls and the whole ambience will change. Want to add something new to the dining room? Repaint the dining room table to create a fresh and eye catching change.
Repainting is a classic and full-proof home improvement whether you're refreshing a space or giving a whole new look.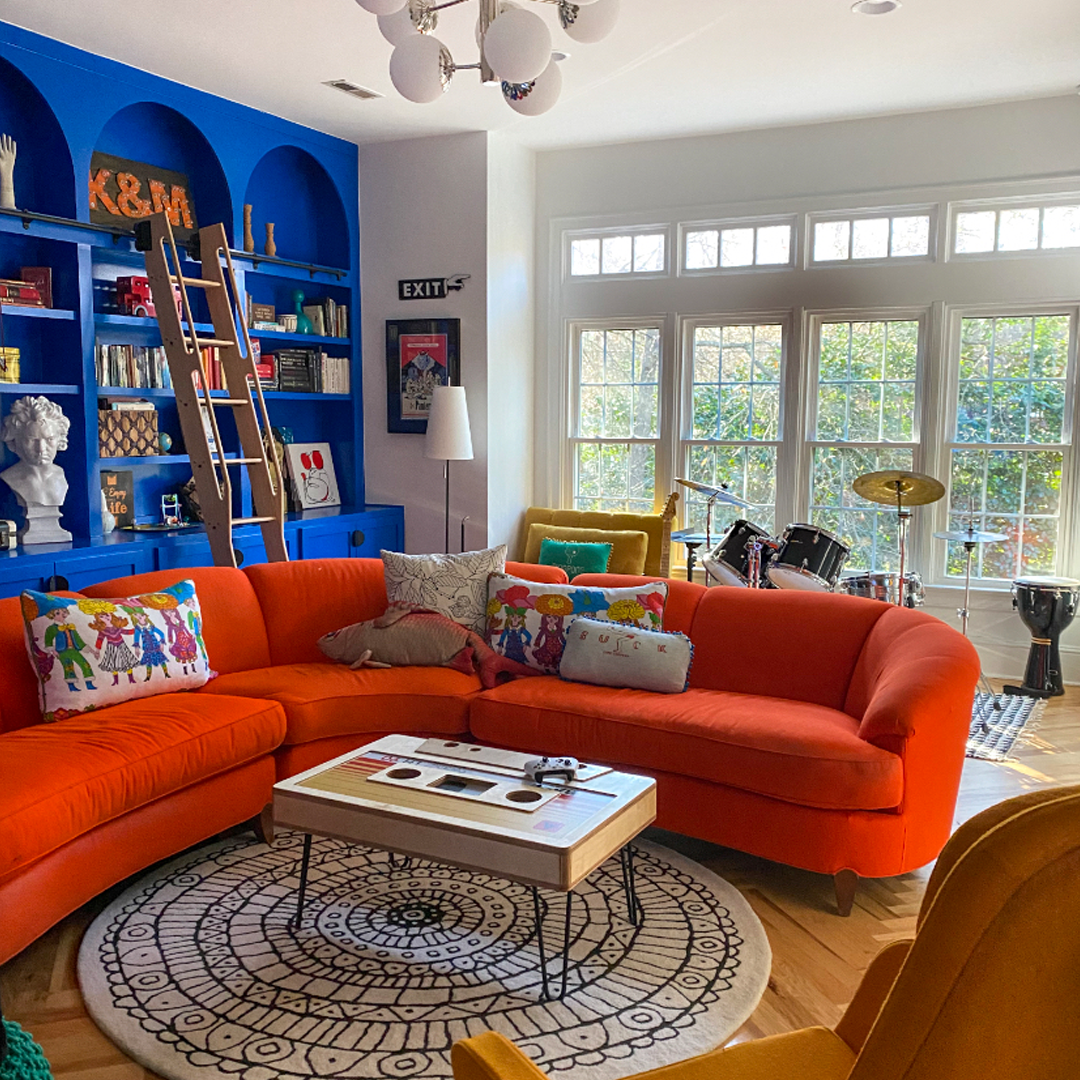 Replace Windows
Windows add personality and bring natural light into a home. However, if not functioning properly, they bring consequences. A tell-tale sign your windows need replaced is a draft. A draft uncomfortably disrupts the temperature of your home. In the summer, drafty windows can counteract your AC, and in the winter, it brings cold air into a heated home. As a result, air conditioners and furnaces work harder to maintain a comfortable temperature. With drafty windows comes an increased energy bill. According to energy.gov, heat gain and loss through windows are responsible for 25%–30% of residential heating and cooling energy use.
Windows are also highly customizable. They come in an array of shapes, styles, and colors to help add a boost to your curb appeal. Such versatility means there is an option for everyone.
Replacing troubled windows will increase a home's functionality and reduce the energy bills, all the while adding a fresh style at the same time! Get a free at-home estimate to explore your options and receive an idea of what it will cost.
Replace Your Entry Door and Other Exterior Improvements
The exterior of a home gives off the first impression to passers by and a front door is the first thing to greet guests! Make sure your home is putting its best foot forward.
A new entry door can add an updated look and tie the home together, in addition to helping reduce energy bills. Consider one made of fiberglass or steel for optimal energy savings and enhanced curb appeal. Adding potted plants next to the door creates a welcoming entryway.
Good landscaping makes the house eye-catching and more welcoming. Cut down overwhelming greenery and bring flower beds to life by replacing weeds with colorful plants.
Exterior improvements will boost resale value. HGTV ranks landscaping as the number two home update that helps with resale value!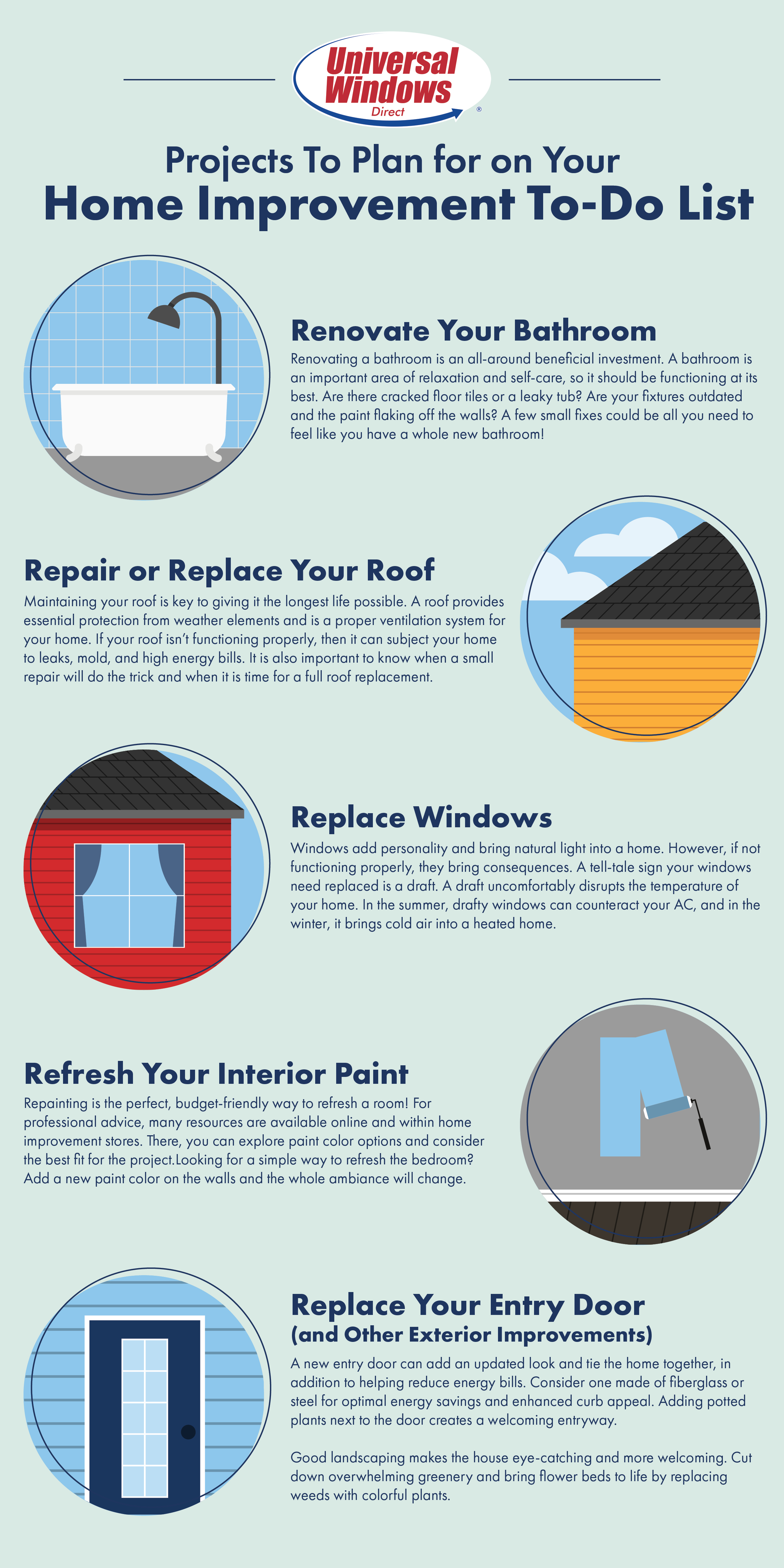 If you find windows, doors, or siding on your list, keep UWD top of mind–call or click today for your free estimate!
Why Replace Your Windows Now
Windows should be on the top your to do list this year! Click to learn why.