Bay Windows Vs Bow Windows, What Is The Difference?
Making a house feel like home often requires making some changes to best suit our vision. If your home feels like it could use more light while adding curb appeal, installing a bay or bow window is the answer! While the two types of windows are similar, there are some key differences to keep in mind.
Windows And Light
Bay windows have three windows including a center fixed picture window with two vented windows on each side. The center window is large and provides picturesque views of surrounding nature. The side windows are angled out providing extra space and square footage to a room. These side windows can be either casement windows or double-hung windows. The sleek and angular design of the three windows provides a modern look.
Bow windows are more customizable than bay windows. They have anywhere from 4-6 windows. Bow windows are usually wider overall than bay windows and provide an attractive rounded design outside of the home. The extra windows and framing provide more light and echo Victorian design elements.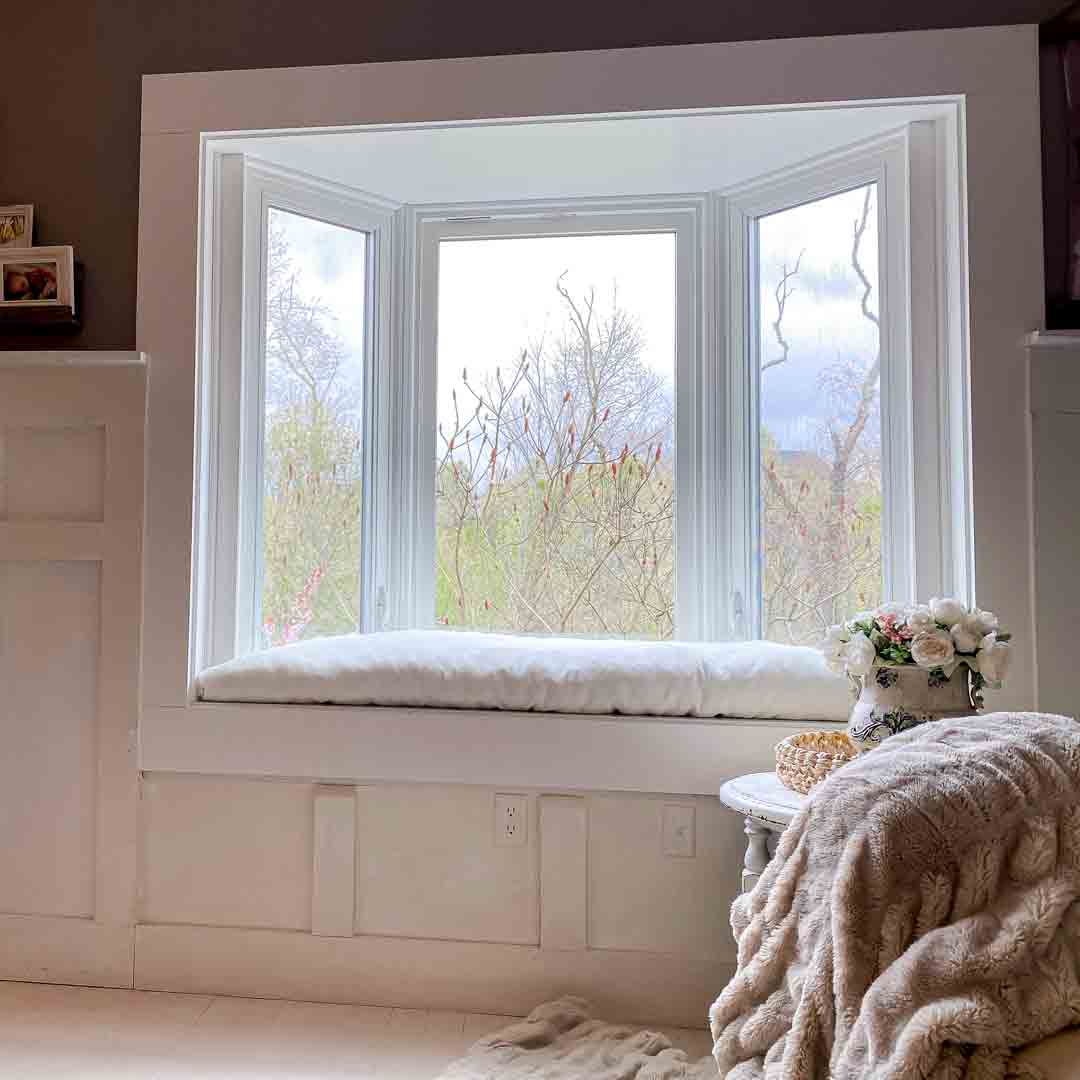 Cost Of Bay Windows Vs Bow Windows
Bow windows tend to cost about 2.5 times more than bay windows. The final number depends on a few variables including the number of desired windows as well as any additional anchoring for proper installation. Bow windows often require a tie-in to a soffit or a new hip roof to prevent drafts or leaks. Part of the additional cost comes from the customized frames and glass of your bow windows.
Since most old windows provide poor insulation, replacing windows end up saving homeowners money in the long run by reducing heating and cooling costs. At Universal Windows Direct, our exclusive UniShield® high performance window packages have higher gas fill rates and longer gas retention than other packages available on the market. While the initial cost of installation may be an expense, you'll end up saving money over time while also increasing the value and curb appeal of your home.
Increase The Value And Look Of Your Home
Installing a bay or bow window into your home instantly increases the overall value and look. Either style of the window is a dramatic improvement to standard rectangular windows. Adding a bay or bow window to a room instantly creates a focal point. With both windows, there is more space added to the room. The additional light also creates a cozy feeling and helps the house feel like a home.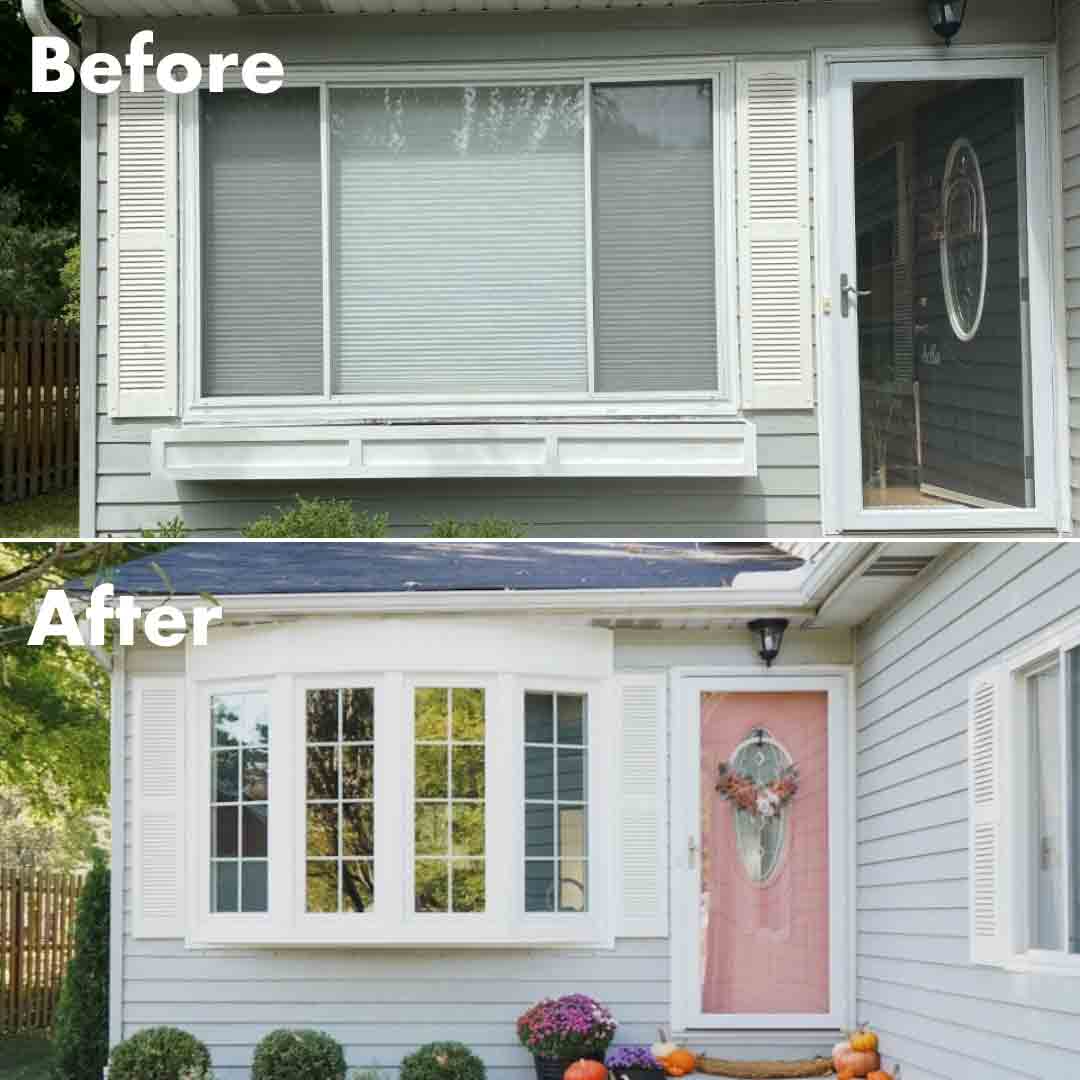 Bay windows offer a seated ledge for you and your family to enjoy. Depending on the overall width of your bow windows, a seat can also be added to this style. Universal Windows Direct uses quality insulation to allow for enjoyment of the seat and window year-round. Imagine curling up on a bay window seat with a cup of coffee in the wintertime. It adds comfort and enjoyment to the overall feel of your home.
Bay and bow windows are known to be very attractive to buyers and real estate agents when the time comes to sell. The windows add a focal point both inside and outside of the home. Both styles of windows add light and large picturesque views of surrounding nature. The windows also add ventilation and airflow to the house. These benefits not only increase the quality of your home life but also increase the market value of your house.
Bay windows and bow windows are wonderful additions to any home. They provide more light, airflow, attractive views, and market value. The main differences between the two types of windows are the number of windows, overall width, cost, and added square footage. Installing either type of window is a great decision on the homeowner's part. Choosing Universal Windows Direct ensures whichever option you choose is installed safely and correctly with quality materials and excellent results.
Contact us today for your free in home estimate on new bay or bow windows installation services!