However, new exterior products have another major benefit: improving home value.
The truth is that some renovations are a better investment than others. Remodeling Magazine's Cost vs. Value 2018 shows us the best upgrades to choose for your money.
Vinyl Window Replacement is Still a High-Value Remodeling Choice
New vinyl window installation remains a top choice for home remodeling. It offers a return on investment of 74.3%, which is a slight uptick over last year's ROI.
It's important to know that not all home windows will give equal value for your investment. To get as close to the full amount on ROI as possible, consider the following:
High quality vinyl replacement windows will yield the best ROI. This is because quality vinyl will last longer and perform better than bottom-of-the-barrel vinyl replacement windows. These products cost more than windows using lower quality materials, but the window can last up to 20 years and longer.
A window's glass package is a big indicator of energy savings and value. Cheaper vinyl windows often won't include energy-saving features such as argon gas in the airspace or an application of low-e. This means the window is less efficient at preserving energy in the home and reducing heat transfer.
Expert window installation will impact how much money your windows will save you throughout the seasons. Professional installation ensures that the frame is correctly fitting within the opening, which is key to reducing drafts and blocking out moisture.
When you're shopping for replacement windows this year, keep in mind that quality is key. It's best to invest in products that are from a trusted window company. This ensures that you're getting the best value possible and maximum ROI.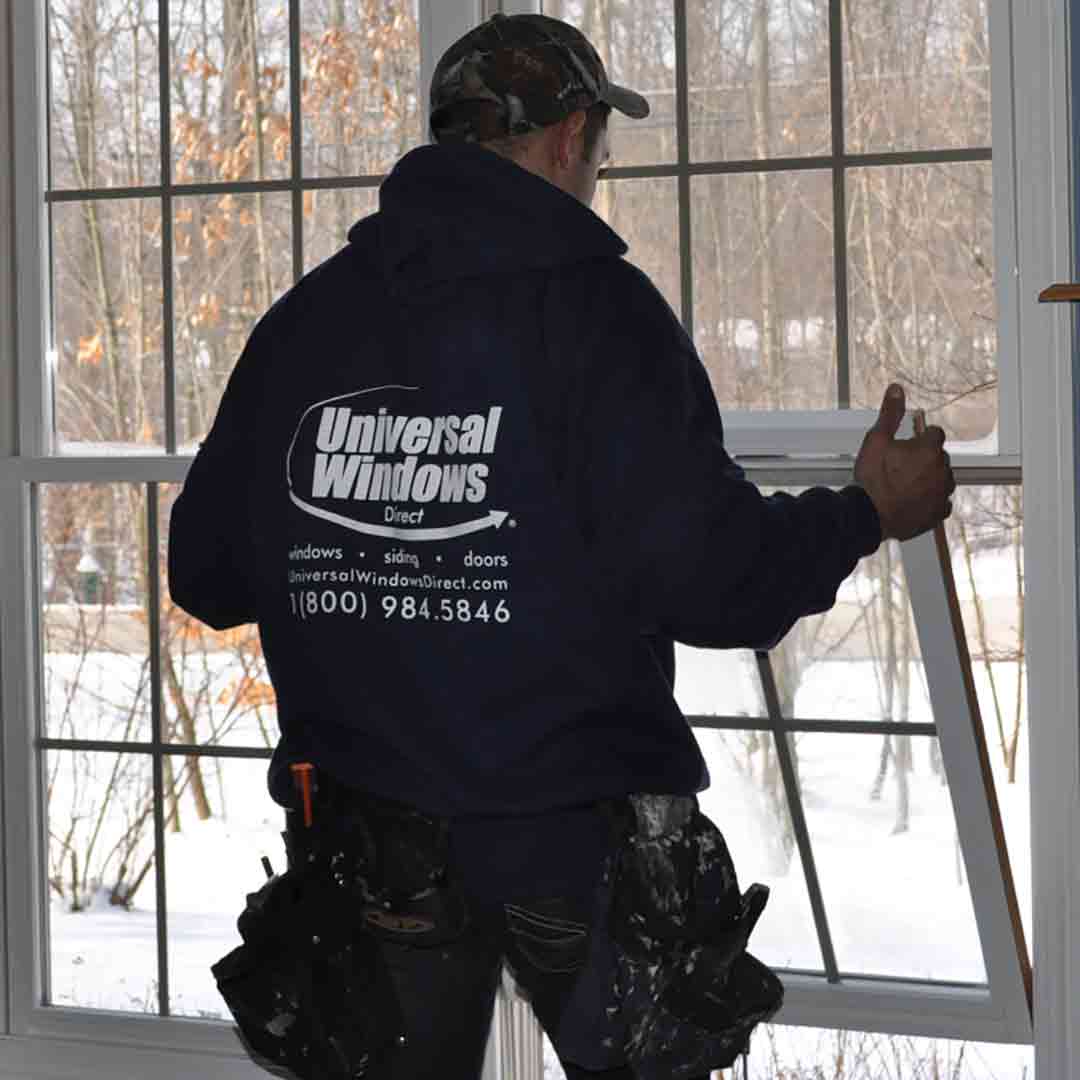 Entry Doors: A Great Bang for Your Buck
If you're not in the market for replacement windows, new entry doors can provide good value this year as well. This is especially the case for steel doors, which also experienced a slight increase from last year at 91% ROI.
Entry door replacement helps make the home more secure while making a big impact on home curb appeal. This is achievable with both steel and fiberglass doors, and homeowners can select from a wide range of options in terms of color, wood stain, hardware, and finish options.
But how can homeowners be sure that they're getting the best value for their new front door?
Choose a new door that includes a polyurethane foam core. This core is key to making the door energy efficient and keeping the home at a consistent temperature. Be sure that the weatherstripping is high quality and durable since this is an essential component for reducing drafts between the frames.
Another key component is choosing the right door material. Wood doors make a stately appearance, but wood didn't even make the list this year on Cost vs. Value. However, fiberglass is a smart choice since it gives the real look of wood for a cheaper price. It also is highly customizable in terms of paint color or wood stain.
Pay attention to the security rating of your new door. If this is a priority to you, consider investing in a new entry door with a steel frame and a Grade 40 rating. This rating means that the door can take 7 hits of a 100-pound weight without getting damaged.
Remodeling Magazine states that taste may impact value. If you plan to replace your door to help sell your home, now isn't the time to get creative. You'll want to pick a universal style that is appealing to most people, such as an elegant white door or a stately fiberglass door with dark walnut wood stain. If you want to add personality to the door, you can always order it primed and apply your own coat of paint.
Just like replacement windows, quality is key with a new entry door. Work with a company that offers quality doors along with professional installation.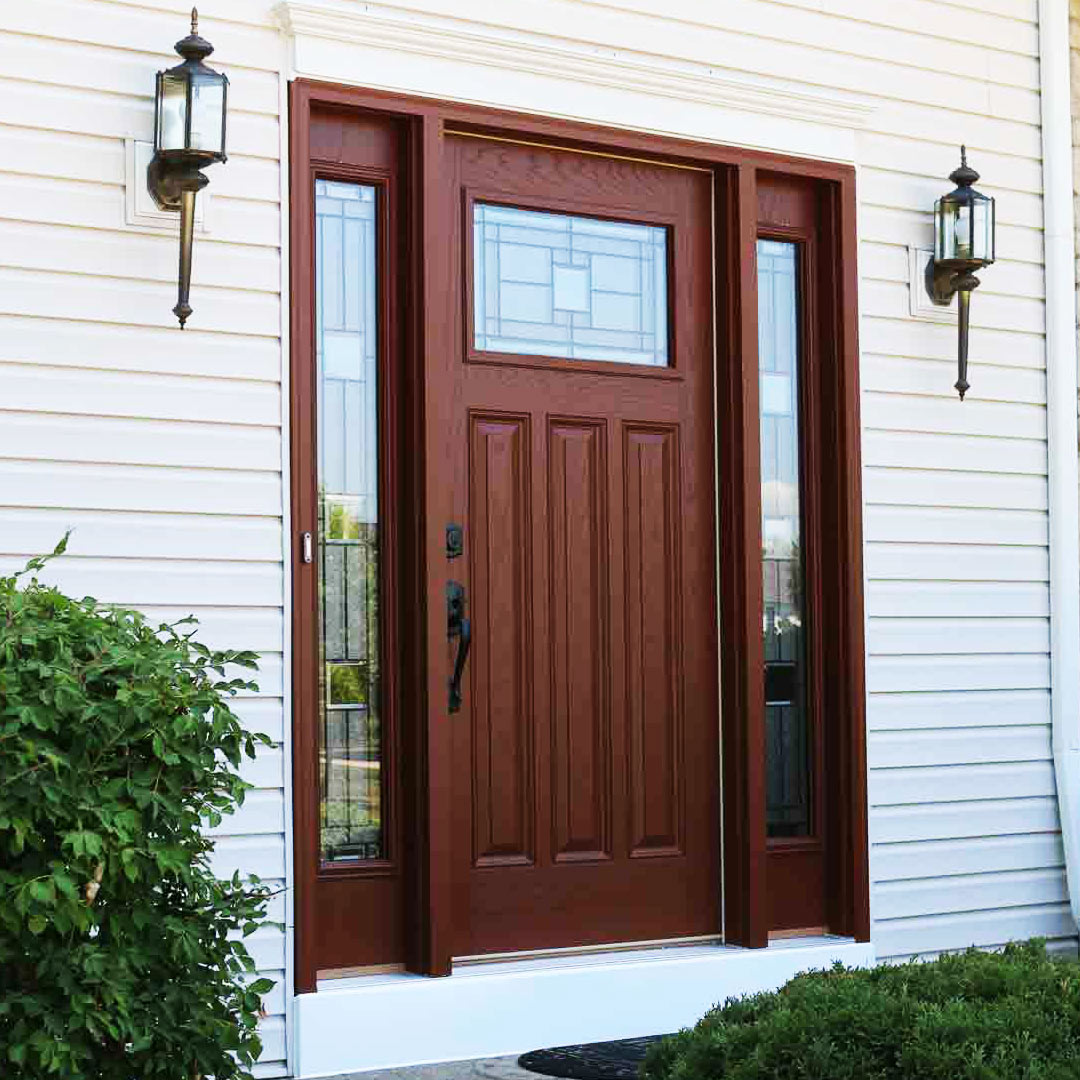 Siding Installation ROI is on the Rise
Even though it's a small uptick, siding installation is still a sound investment for 2018. Quality vinyl siding protects the exterior of the home and makes a dramatic difference with curb appeal. If you want to go big with an exterior renovation this year, choose vinyl siding installation.
With an ROI 76.7%, homeowners can feel confident in their vinyl siding investment this year.
What qualities count when it comes to getting the best value for your money?
Choose vinyl siding panels with a width of at least .46" thick. This ensures that the structural integrity of the siding will last and help protect the home.
When available, opt for siding with foam underlayment. This adds a thermal blanket between the exterior sheathing and siding panel for extra insulation. It's an important piece of the puzzle when you're looking to lower your utility bills.
In addition to the underlayment, Insulated Fan-fold Housewrap reduces energy transfer and insulates the exterior down to the wood studs.
Opt for siding that comes with a trusted warranty for craftsmanship, installation, and even color. For example, UWD's color fade warranty guarantees the siding will remain vibrant for 20 years.
The sky is truly the limit for designing an exceptionally beautiful home with new vinyl siding. Don't sacrifice quality for price, even if the deal sounds too good to be true.
This is another strong year for homeowners to upgrade their exteriors. Choose UWD as your trusted source for quality replacement windows, entry doors, vinyl siding, and roofing.