We're back with the next installment in our Across America series! After paying a visit to Amanda in Cranberry Township, PA, we hit the road for Anderson, IN to visit The Madison Family. Jessica replaced all non-functional windows in her home for functional and stylish UniShield double-hung windows, as well as a brand-new entry door. Check out her project below!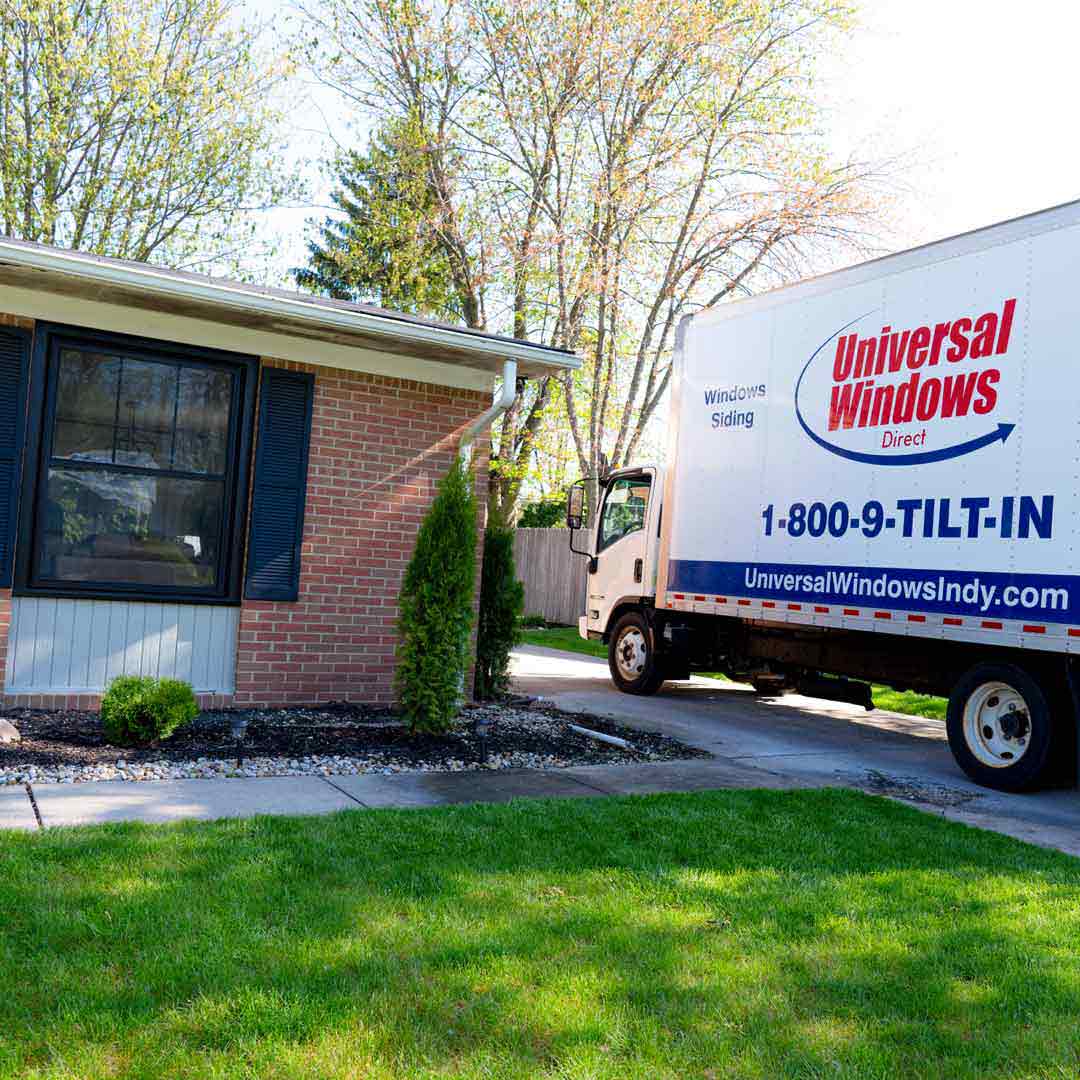 Giving this Suburban Home a Modern Upgrade
Jessica has a knack for styling her home to look just like Crate and Barrel's Instagram feed. She loves finding simple, timeless pieces to add to her home, so upgrading her old windows with double-hung windows was a no brainer.
When the Madison family moved into their home, it looked nothing like it does today. But it was a place Jessica quickly saw potential in. The biggest bummer were windows that didn't open and had a big, ugly bar that ran directly down the center. She was also looking to add a statement piece to her front porch. Her front door was plain, with chipping paint, which made her a perfect candidate for a fiberglass front door.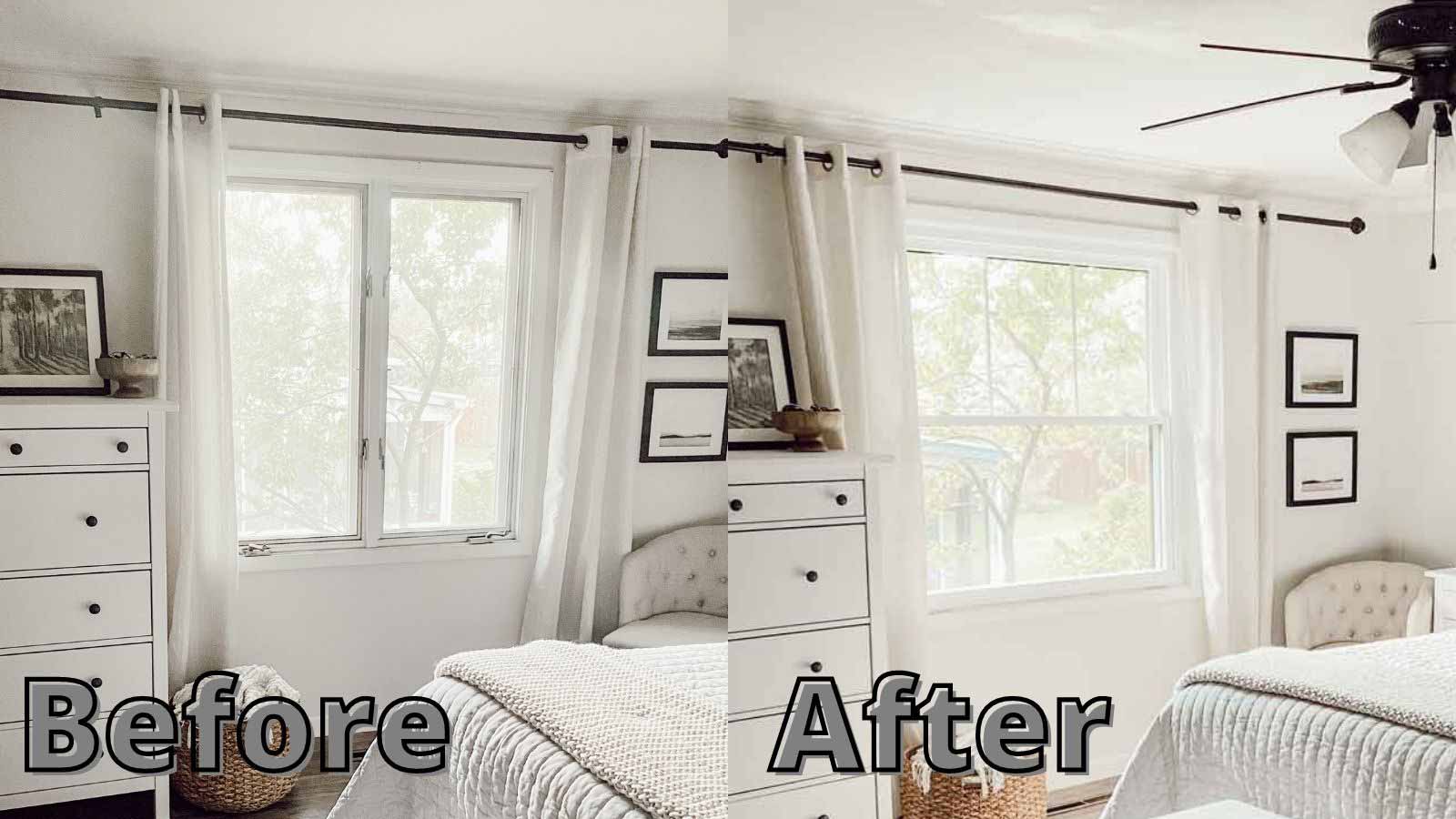 Retrofit Installation Vs. Total Tear Out Installations
During a retro fit or pocket window replacement, as it is also known as, the installers will simply remove the old window and put the new window into the existing frame, rather than tearing out the entire unit. This type of install is minimally invasive to the home, as no trim is removed, and the existing sill is kept in place! After the new window is set and level in the opening, they seal the window, add in some caulk, and spray in some extra insulation on the interior and exterior.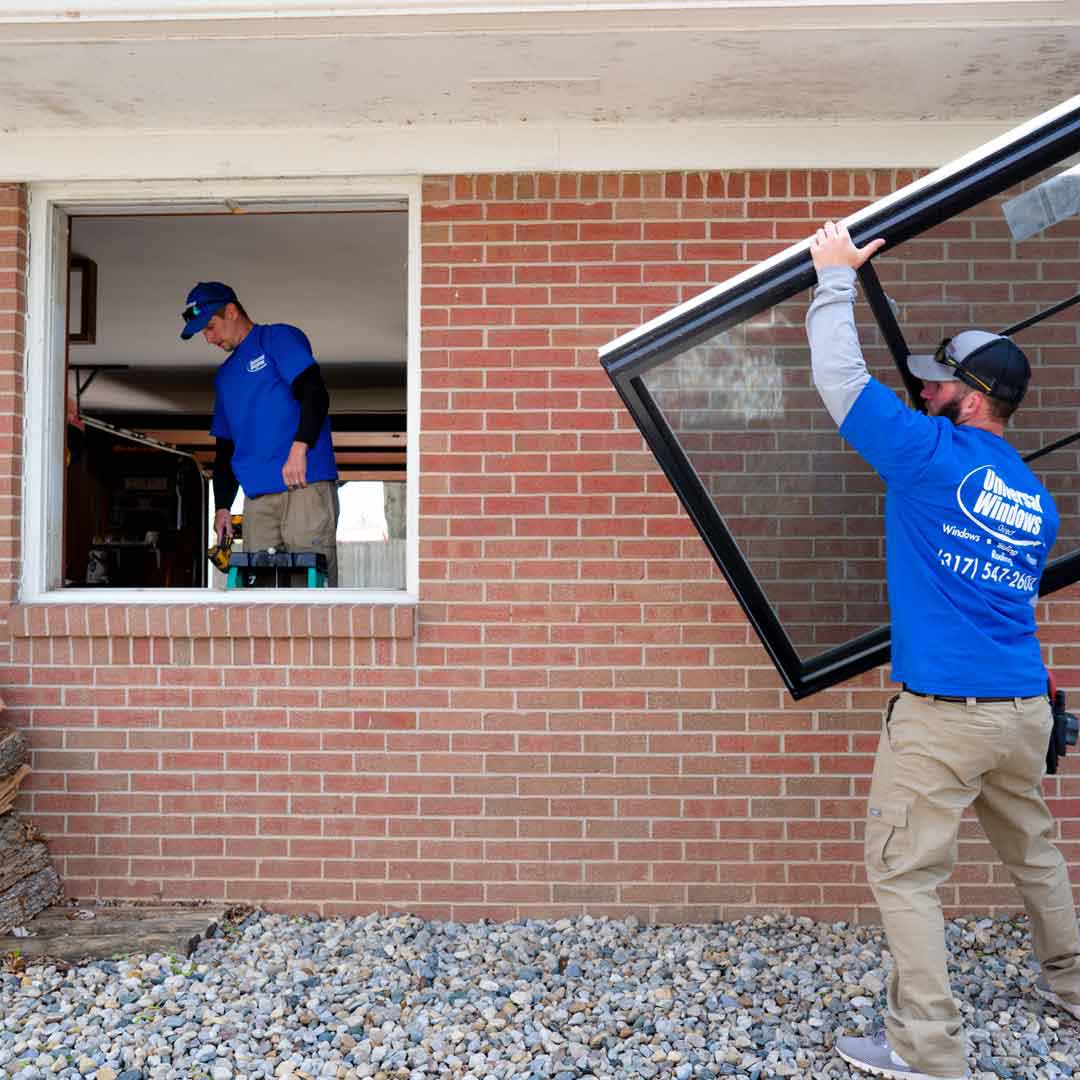 When installing our fiberglass entry doors, the install crew does a total tear out or full frame replacement. During this install, the crew will demo the existing door, tearing out the entire structure. After demo is complete, they clean up the opening and prepare it for the new fiberglass door. He will then set the new door in a bed of silicone to create a thermal seal between the sub sill and new entry threshold. The door will then be shimmed to ensure functionality, making sure it is plumb and level in the opening. After the door is properly in place, they add in closed cell spray foam to ensure an air-tight feel. They also install brand new interior casing and custom hardware to give the door a gorgeous finish.
View this post on Instagram
Get your Free Estimate Today!
If you are in the market for replacement windows and doors, sign up for your free estimate today! Just like Jessica, you'll be saying, "I love my windows!"