Premium Products, Best Value Replacement Windows, Entry Doors, and Vinyl Siding in Tipton, Indiana
Serviced Locally By: Universal Windows Direct of Indianapolis
Universal Windows Direct was established in 2002, evolving into one of the most trusted window companies in Tipton, Indiana! We're known throughout the nation for our incredible windows, doors, and vinyl siding. Ranked as one of the top contractors on Qualified Remodeler's Top 500 and Remodeling's 550, your neighbors know and love our brand! We are real people striving to help homeowners live their best life here in Tipton through increased energy savings, year-round indoor comfort, and quality products that last for a lifetime.
About Our Products
Whether you're looking to improve your home with window replacement, door installation or vinyl siding, you won't believe the benefits and value that abounds with our products. We custom make every item to fit exclusively to your home. Never mass-produced products mean the precise fit for your home, guaranteeing performance for decades.
Window Installation
Three cheers for new window replacement! Yes, our UniShield® windows really get Tipton homeowners that excited. Why? First, you can't get UniShield® replacement window products anywhere else in the state of Indiana—not to mention the nation! Next, the quality to value ratio is simply off the charts. We only use the highest quality vinyl ingredients to ensure the frames never peel, chip, or rot from moisture damage. The frames are also customizable in a selection of exterior paint colors to coordinate or contrast with your curb appeal. Our window style selections are nothing short of inspirational, allowing your imagination to run wild with all of the possibilities of your new exterior remodel! Imagine double hung windows giving your home a traditional-style facelift. For those who prefer a contemporary look and feel, you can't go wrong with large picture windows or slider windows. For an entirely unique appearance, try a geometric style or a completely custom window shape!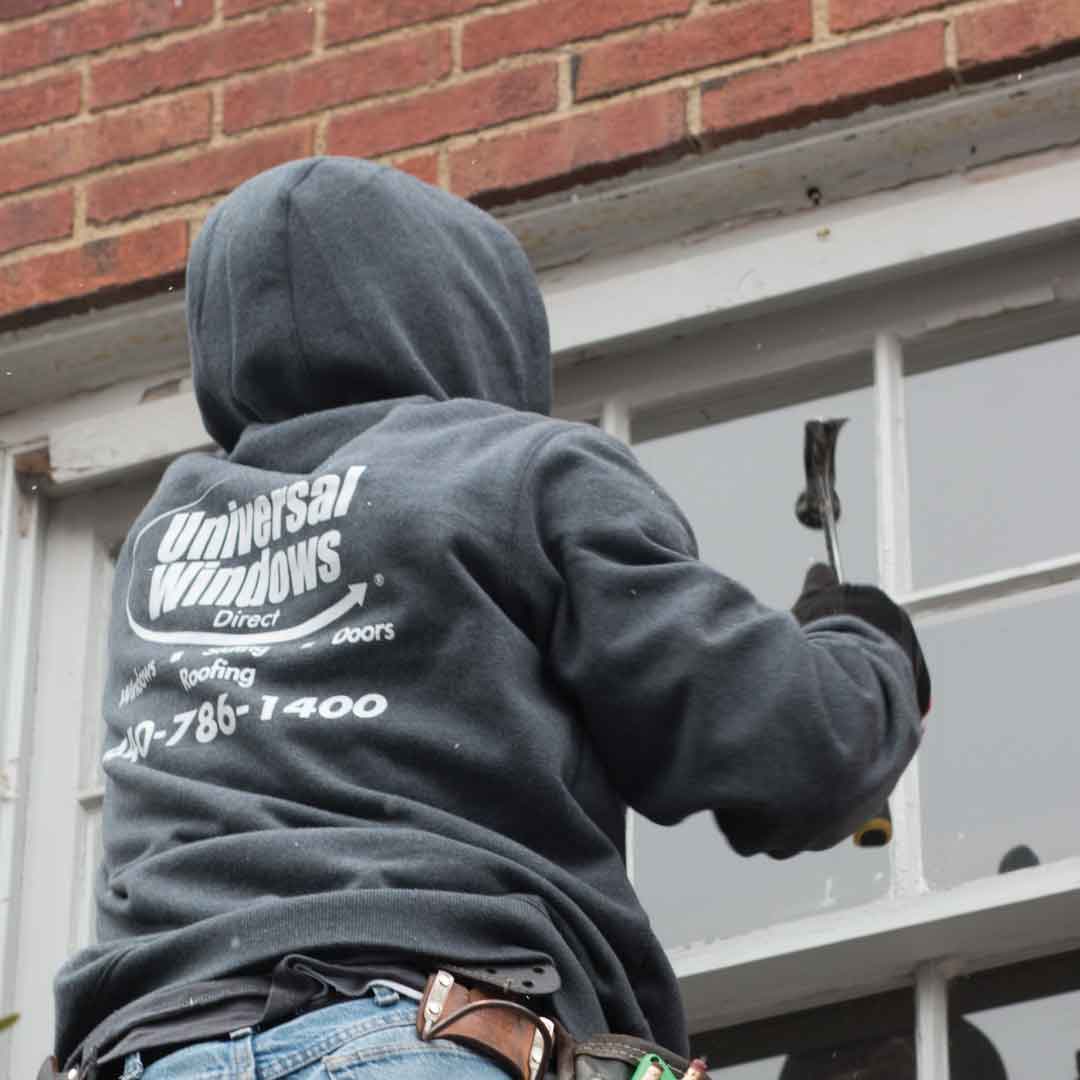 Vinyl Siding
We get it—you want an easy option to upgrade your exterior. Quality materials, attention to detail, and decades of performance all make it on your "must have" list. UniShield® home siding replacement is the best vinyl siding in Tipton for value, aesthetics, and return on investment! The siding panels are insulated to keep energy bills low while your home always feels comfortable. These panels come in a selection of lengths, including XL and XXL for a nearly seamless appearance. Our expert installers bring years of experience with vinyl siding installation, ensuring that every panel is perfectly locking into place! The beauty of your home is magnified with your choice of exterior paint color and plenty of options to fit both traditional and contemporary tastes. To bring your curb appeal to an entirely new level, consider adding vinyl cedar shakes for instant charm or vinyl cedar shakes for a rustic appearance.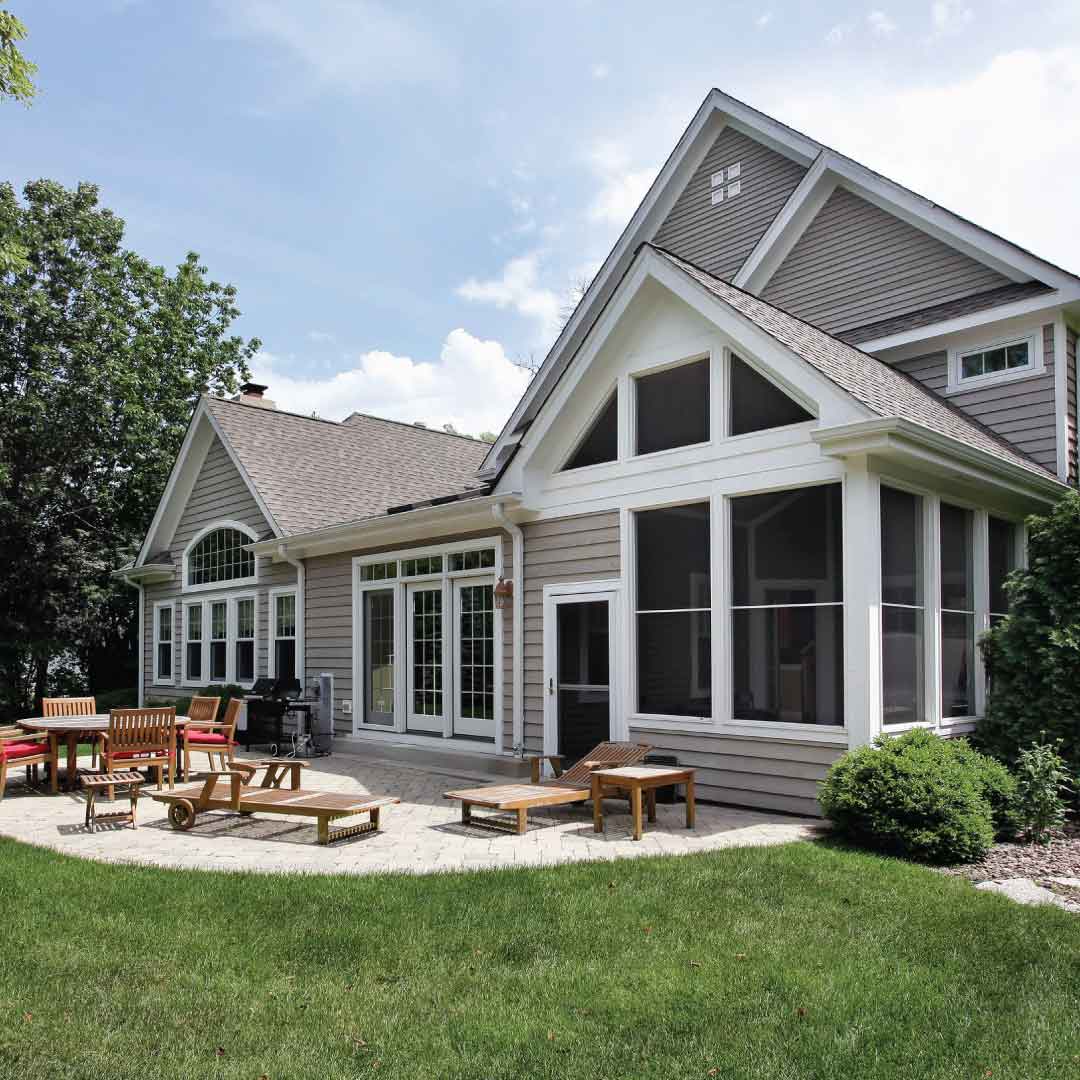 Entry Doors
Envision the allure of your new front door, brightening up your porch and bringing a warm and inviting entry to every guest! You'll love how a new door brings new life to curb appeal, whether you want a warm wood stain color or bright and bold exterior paint color option. Fiberglass doors are easy to customize when ordering the product primed, allowing you to pick your perfect paint color to apply at home! There's also no need to worry about security, as these doors have the highest ratings in the industry for residential door security. It's the exterior remodeling upgrade that brings so much value to your home, you truly need to see it to believe it!
Great stuff, right? Let's not forget that we also provide professional installation and a lifetime warranty just for you!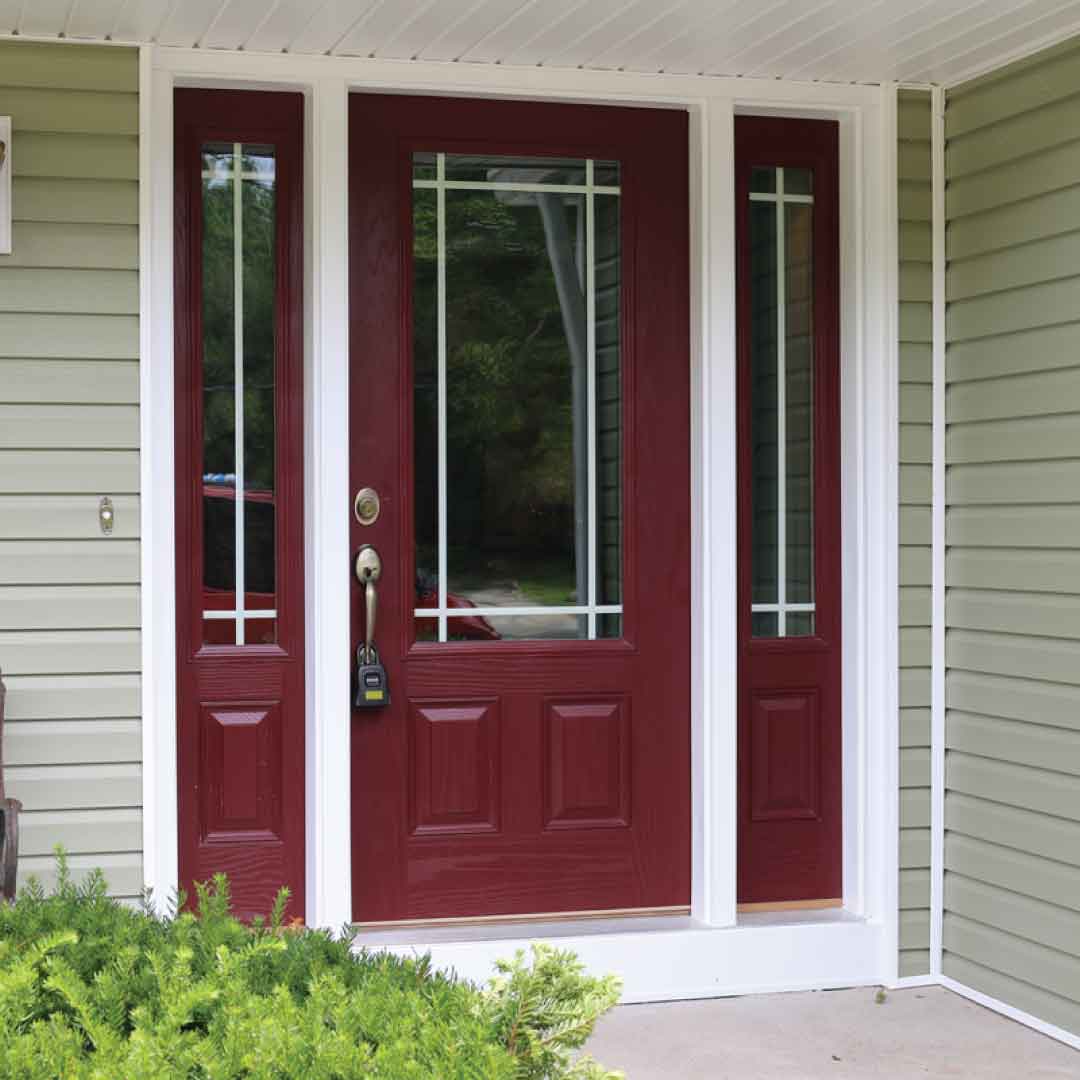 Product Installation and Warranty
Our installers are the best in the biz! We're certified, insured, and prepared to do the best job possible for your exterior remodeling project. We also offer a lifetime warranty to guarantee performance for decades!
About UWD
We're the exterior remodeling company that's located right in your backyard. With a tightknit team armed to make your remodeling experience the best possible, you won't question for a second how we got an A+ with the BBB! Our goal is to improve the quality of your home and your life with our windows, doors, and siding.
We live here and work here in Tipton right along with you! As your neighbor, we hope to soon become your trusted friend with quality replacement products for your home.