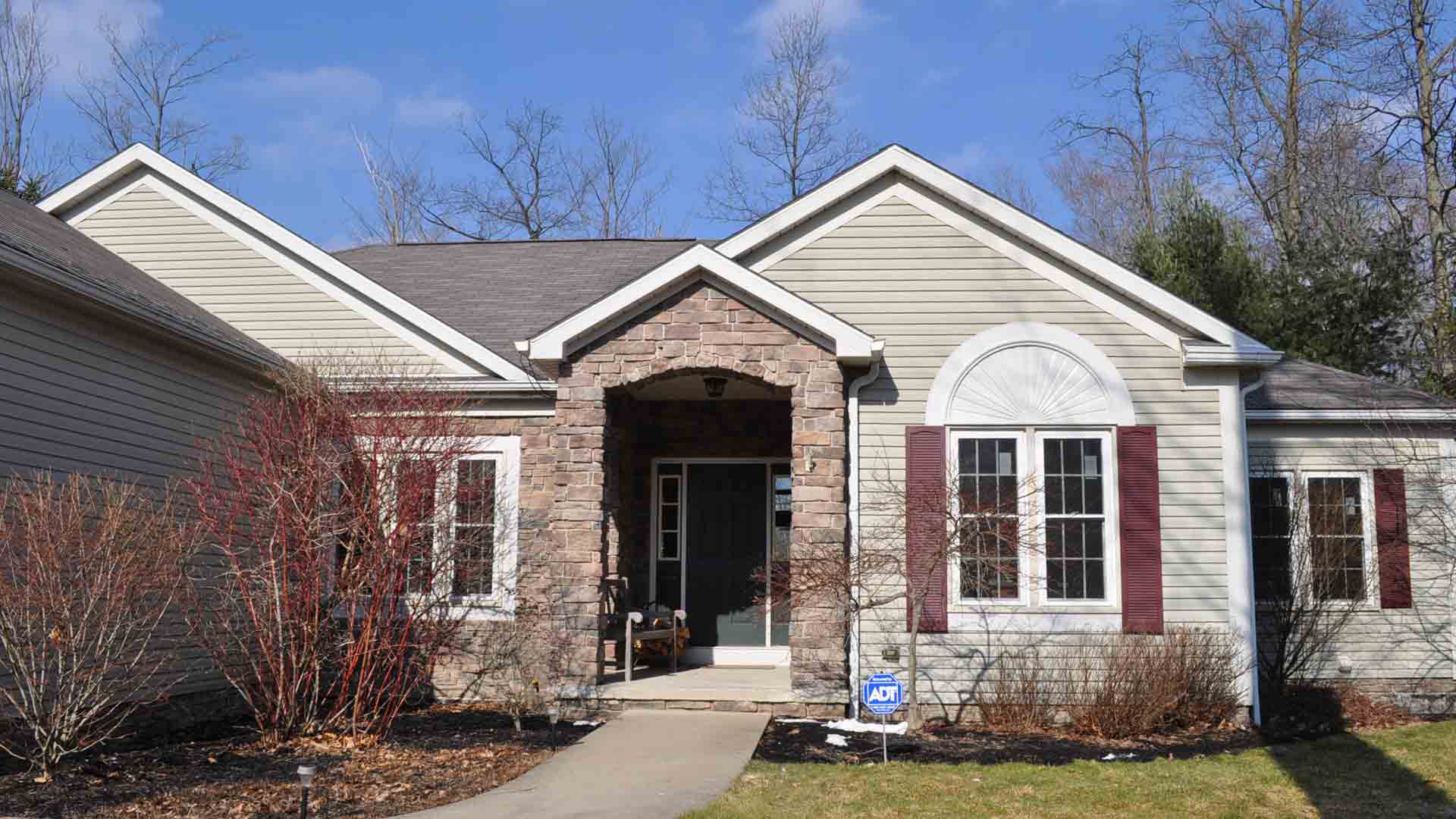 Best Exterior Remodeling Contractors in Shelby, NC: Replacement Windows, Entry Doors, Vinyl Siding
Universal Windows Direct is one of the top contractors for replacement windows, entry doors, and vinyl siding in Shelby, NC. Our certified installers are skilled at applying top installation techniques for maximized performance. Correctly installed exterior products stand the test of time, protect the home against the elements, and save more energy. UWD products are certified by Energy Star and keep the home comfortable throughout the seasons.
UniShield® Window Installation Reduces Drafts
UWD's UniShield® window replacement is the top solutions to reducing drafts in the home. Professional window installation and durable weatherstripping is no match to high winds, heat waves, or downpours. Vinyl window frames are also exceptionally durable and resistant to the elements. The frame's surface is nearly non-porous and will not undergo moisture damage such as peeling, chipping, or rotting.
UniShield® is an impressive product for energy savings. Homeowners can select the best window for their budgets between the four tiers of glass packages. All UniShield® glass package options are engineered to keep energy bills low and increase indoor comfort.
The most popular window upgrade is UniShield® Plus. This is a dual pane window that features industry-leading technologies such as argon gas in the airspace. Low-e is also included to reduce heat transfer, which prevents faded floors and heating the home up like an oven. During the winter, low-e allows sunlight to naturally heat the home without overworking the HVAC system.
UniShield® Supreme is one of the most energy efficient replacement windows in Shelby. This product is a triple pane window with krypton gas in the airspace and a double coat of low-e. UniShield® Supreme can save homeowners over $400 per year on energy bills.
UniShield® is ideal for saving energy as well as boosting curb appeal. Popular window styles are available including double hung, casement, slider, bay and bow, and casement. Homeowners can customize the style and size of their window replacement project, including the color of the vinyl frames, decorative glass options, and grid systems.
UWD offers coverage for window installation with our True Lifetime warranty. This warranty includes protection for aspects such as hardware, installation, craftsmanship, and more.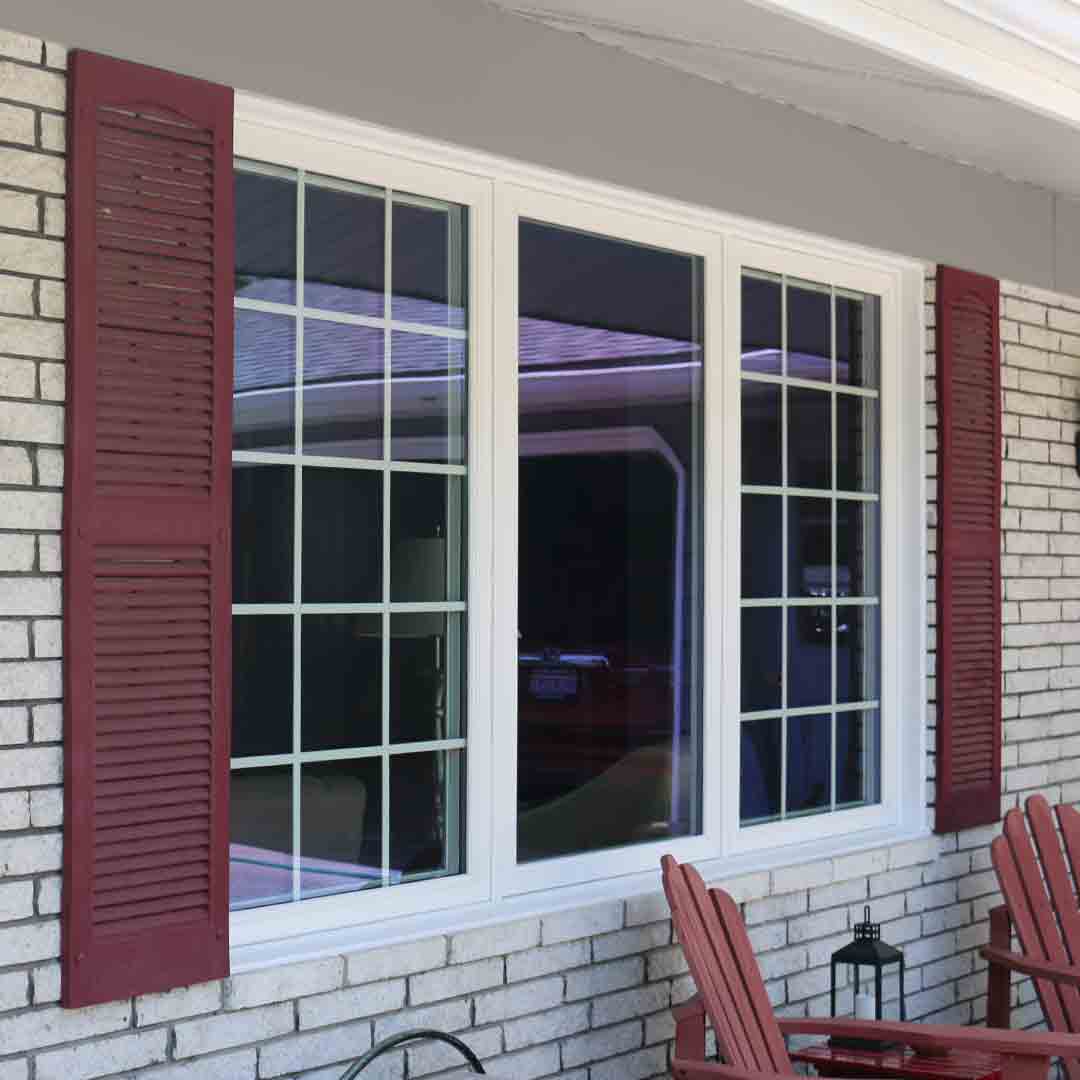 Vinyl Siding Replacement Boosts Curb Appeal and Home Value
UniShield® vinyl siding installation creates unforgettable curb appeal while increasing home value. An array of stunning siding styles make an impact on the exterior, with siding panels that are coated with a low-gloss finish that gives the look of real wood.
Lifelike wood grain patterns further add to the look and texture of UniShield® siding. Vinyl cedar shakes add a rugged yet realistic appearance of real cedar wood, with deep wood grain textures and realistic shadow lines. Vinyl scallops enhance window boxes and eave edges, while vinyl soffit protects exposed rafter beams from wind-driven rains.
UniShield® exterior is available in a variety of colors including contemporary and traditional. A 20-year color warranty is included to guarantee vibrancy of the exterior's color.
With rolled-edge nail hem technology, UniShield® is engineered to withstand Category 5 hurricane force winds. Professional siding installation from UWD securely locks every panels in place to protect against the elements and lie flat against the home's exterior surface.
UWD's premiere siding helps Shelby homeowners save energy. Fullback Insulated Underlayment blocks airflow from reaching air pockets between the siding and airspace. This airflow impacts indoor comfort and may result in increased utility bills. Fullback underlayment effectively insulates the home while providing a sound-blocking barrier for a quieter interior.
Universal Fan-fold Houswrap insulates the home down to the wood studs. It eliminates energy transfer as well as blocking water vapor. This product's R-Value is 1600% higher than traditional fabric housewraps and enhances the home's thermal envelope.
UniShield® exterior is covered by UWD's True Lifetime warranty. Enjoy years of protection for the siding's performance and other important components.
High Quality Door Installation
Front doors are an elegant and secure exterior remodeling product. UWD offers steel and fiberglass doors that pack a punch in style while protecting families throughout Shelby. Both door materials are available in an impressive selection of exterior paint colors and wood stains. Homeowners may opt to order a new entry door primed to apply their own paint or wood stain color.
Fiberglass is a popular alternative to traditional wood doors. With fiberglass material, there is no sanding, staining, or painting required. The door is engineered with a reinforced skin that is highly resistant to dents, dings, scratches, or termite damage.
With components such as a steel frame and composite door jamb, UWD's door installation is one of the most secure upgrades for the home. Steel doors are rated as Grade 40, making our doors some of the most secure in Shelby.
Numerous hardware options further enhance the door's security as well as style. Hardware selections include leversets, handlesets, and variations of deadbolts including traditional, touch screen, and keypad.
UniShield® door replacement can make the home more comfortable while lowering energy bills. Engineered with a polyurethane foam core, a new front door from UWD becomes a thermally efficient exterior product. Durable weatherstripping combined with professional door installation blocks out drafts, while an adjustable threshold provides another barrier against the elements.
By ensuring a correct fit within the frame, UWD's entry door installation increases the value and performance of the product. Our company guarantees the quality, craftsmanship, and performance of doors under our True Lifetime warranty. This warranty is 100% transferable to a subsequent homeowner for a period of up to 30 years.