Quality and Affordable: The Best Replacement Windows, Entry Doors, and Vinyl Siding in Lebanon, KY
Serviced Locally By: Universal Windows Direct of Northwest Kentucky
Universal Windows Direct is one of the top window companies in Lebanon, KY offering replacement windows, entry doors, and vinyl siding. Our products are designed to stand the test of time, providing a lifetime of value and performance! Nationally known for our UniShield® products, we're one of the top-ranking contractors on Qualified Remodeler's Top 500 and Remodeling's 550! Our A+ rating with the BBB signifies that you always come first, which is why we offer premium products at affordable prices.
About Our Products
Windows, doors, roofing, and siding—it's everything your home needs to become more energy efficient and extra beautiful! These products are on a different caliber than what you'll find at a big box store, but that doesn't mean you'll go bankrupt to upgrade your home.
Replacement Windows
With so much history here in Lebanon, you might be looking for replacement windows that suit your home's architectural style. Rest assured that your windows are made to order for your personal taste! Whether you want a bold bay window or you're making a statement with a slider window, you can mix and match styles for a truly unique curb appeal. We're the exclusive home of UniShield® window replacement products, which is how we deliver on our promise of quality and performance. Enjoy vinyl windows that never peel, flake, or rot from moisture damage. This means you can kick back and relax or take a stroll down our beautiful main street without worrying about the condition of your windows. Sounds like a dream, doesn't it?
Vinyl Siding
One of Lebanon's most striking characteristics is its homes and the pride that we have here in the community. When you want your home to look its best, you choose house siding that withstands the elements and boasts beauty 365 days per year. UniShield® vinyl siding, our exclusive vinyl siding brand, delivers on every item on your checklist! It enhances every aspect of your home's architecture and even adds extra character with vinyl scallops and vinyl cedar shakes. These upgrades are the key to adding wow-factor to curb appeal—making it the perfect upgrade for the happy, proud homeowner! You'll quickly notice the attention to detail and craftsmanship in our panels with a striking resemblance to real wood siding. However, UniShield® siding replacement doesn't bring along the headaches of sanding, staining, or painting. We guarantee the beauty of UniShield® to last for at least 20 years in our color fade warranty!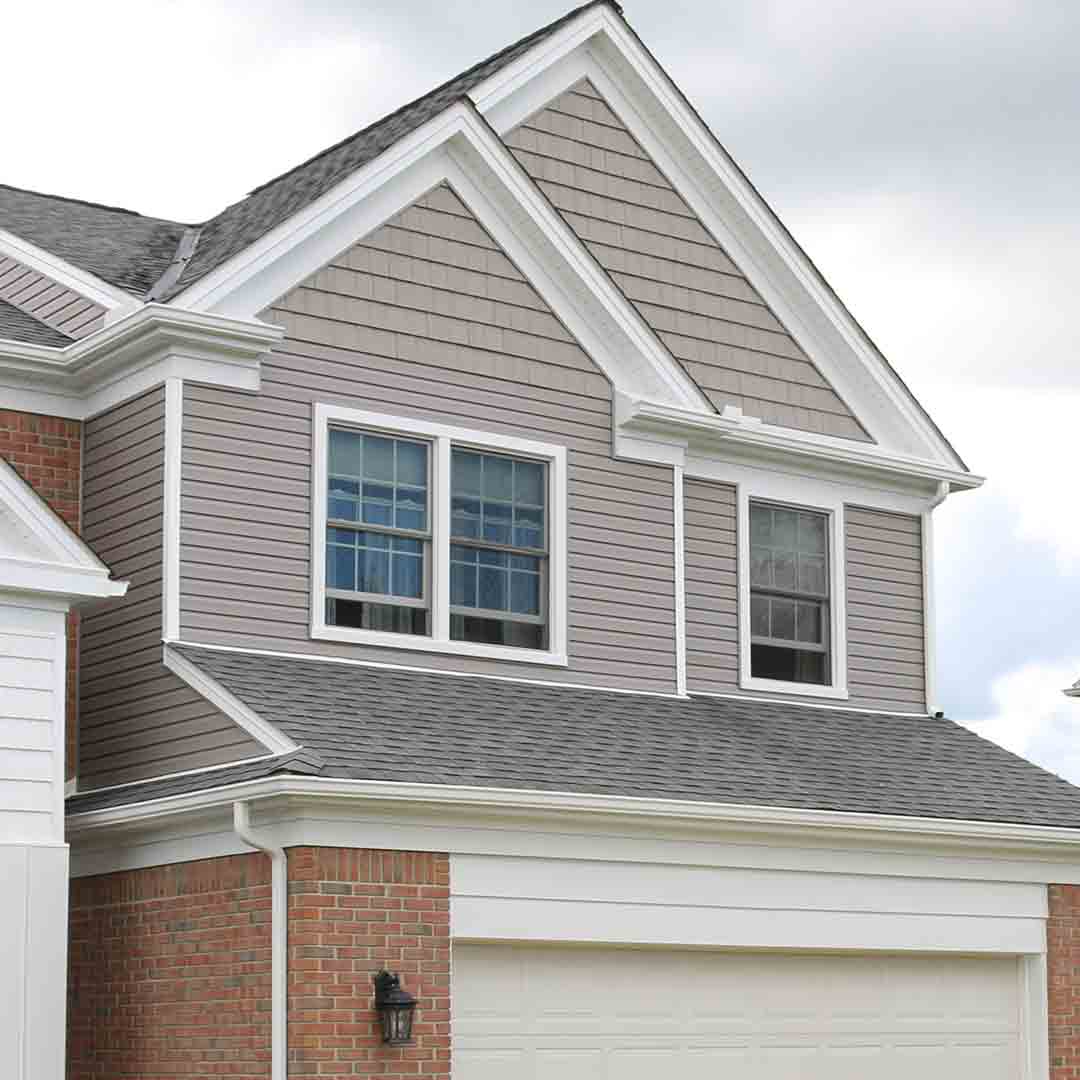 Entry Doors
We make entry doors a work of art! The beauty of your home is amplified with new entry door installation. Using the best quality fiberglass materials, you'll never need to worry about maintaining its appearance. This material is resistant to the elements as well as dents dings and scratches—making it an ideal upgrade for homes with heavy foot traffic. It boasts the most beautiful wood stain and exterior paint color options, chosen by you for a completely custom door! With professional door installation, you'll notice fewer drafts within your entryway and a cozier home thanks to its internal foam core.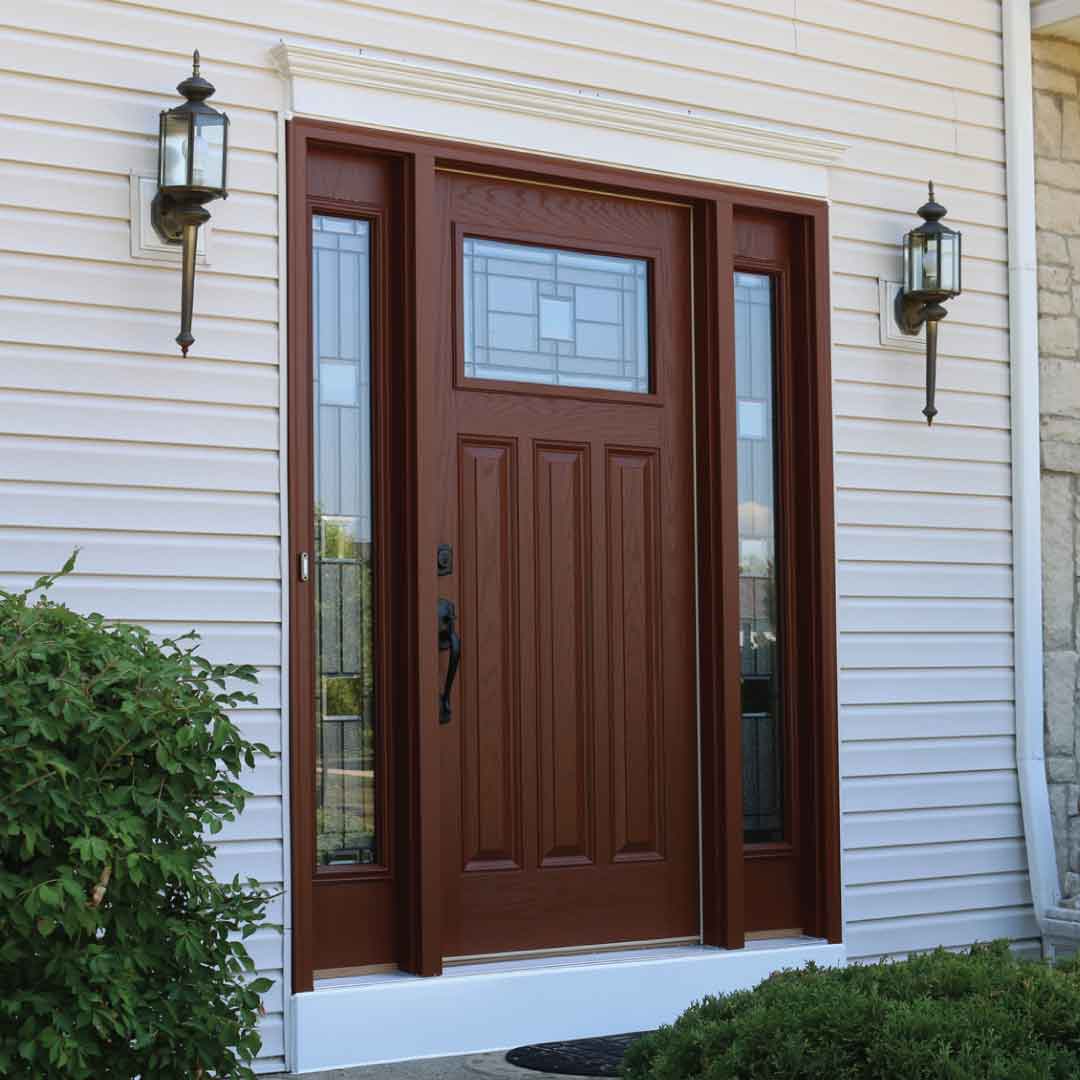 Installation and Warranty
Did you know that installation greatly affects the performance of windows, doors, and siding? It's so important that we provide it along with our products! We also include our True Lifetime warranty to guarantee performance for life!
You might be wondering why you should choose us out of all the window companies in Lebanon. Here's what we'd love for you to know about us!
About UWD
We didn't end up in Lebanon by chance. We live here and work here, and we love what this community has to offer. It's no coincidence that people move here and never want to leave! We give back to the community by offering the best quality products at an amazing market value. You'll be hard pressed to find anything else that comes close to the value of UniShield®!
Established in 2002, our entire team is dedicated to improving the quality of your home! Lebanon is known for the quality of life it has to offer, and we keep this momentum going with quality products that last for life.