Improving the Quality of Your Home and Life with Replacement Windows, Entry Doors, and Vinyl Siding in Jeffersontown, KY
Serviced Locally By: Universal Windows Direct of Northwest Kentucky
Universal Windows Direct provides exceptional quality replacement windows, entry doors, and vinyl siding in Jeffersontown, KY—all designed to improve the quality of your life and your home! We're one of the top contractors in the country with national recognition. Over the last several years we've climbed the rankings to the top spots on Qualified Remodeler's Top 500 and Remodeling's 550. We even have an A+ rating with the BBB! It's true—your neighbors are choosing us for our products and customer service. Why don't you join them?
About Our Products
Our windows, doors, and siding are something exceptional for your home. We believe in improving every aspect of the exterior with results that make a difference inside the home, too! Here's what they can do.
Window Replacement
We're pleased to introduce UniShield® replacement windows in Jeffersontown! UniShield® is nothing like anything you've ever seen before in terms of window replacement. You're getting the top quality windows in the industry with a much more affordable price tag! Quality vinyl frames are resistant to all of the downfalls that wood windows bring to the table, including peeling and rotting. Not only do the frames withstand all of the elements, but the glass packages keep your home energy efficient. Imagine a home that's warm in the winter and cool in the summer without resulting in sky-high energy bills! We promise you aren't dreaming. Certified by Energy Star, you can save over $400 each year on your energy costs! Who wouldn't want to pay less on utilities with more money left over for things that you love?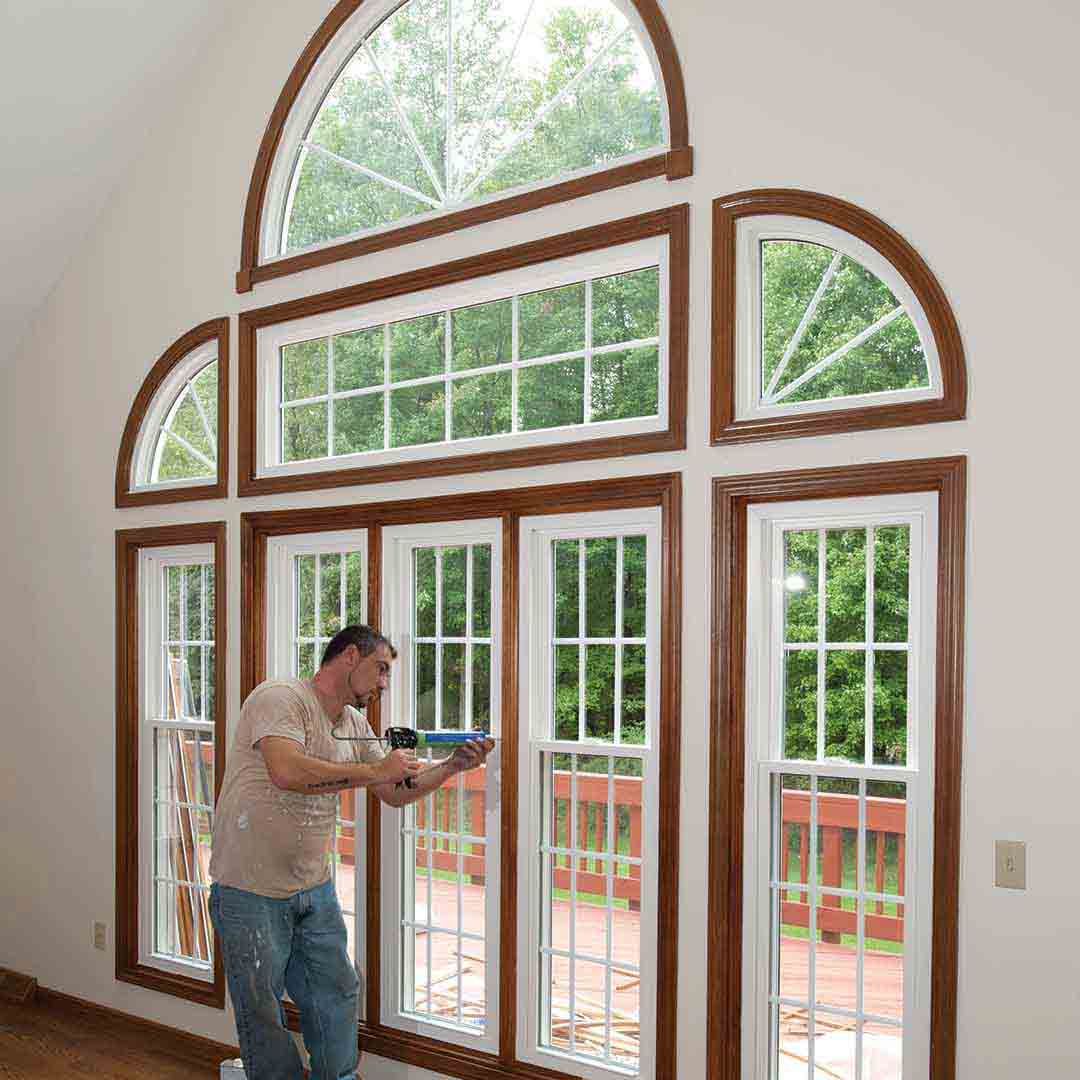 Vinyl Siding Installation
When you want to make a sound investment for your home, you can't go wrong with UniShield® house siding! This vinyl siding stands the test of time while withstanding all types of weather that we experience here in Jeffersontown. No more worries of moisture damage and spending your days sanding and staining your rotted wood siding. UniShield® is the perfect alternative to wood siding and even boasts the same character and appeal with lifelike wood grain patterns. Your home is sure to look extra charming with vinyl scallops that highlight window gables and eave edges. If your heart is set on a rustic style exterior, wait until you see our vinyl cedar shakes! Best of all, our tier structure pricing makes this siding affordable for nearly any budget.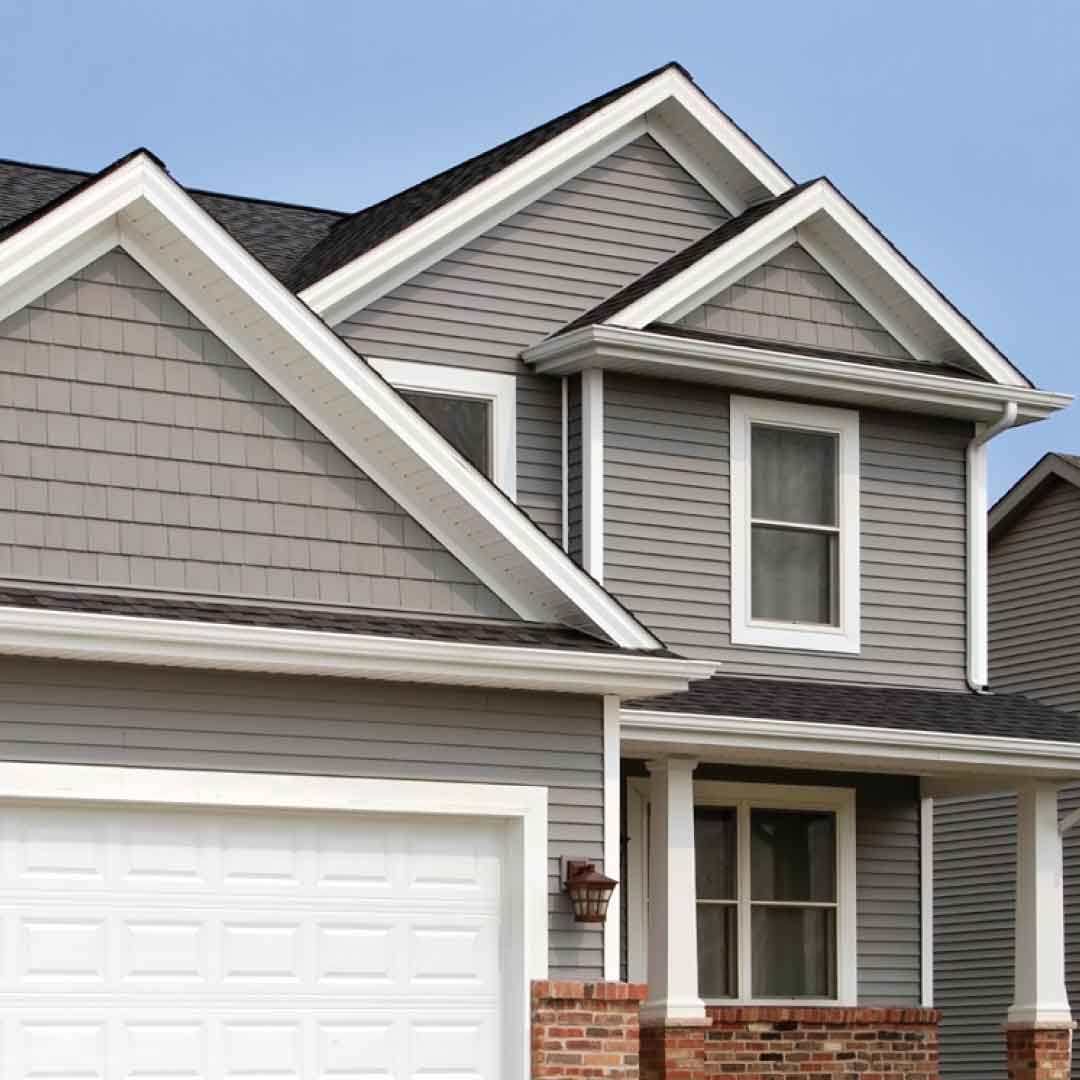 Entry Doors
Your entry door stands tall to protect your home from both intruders and the elements. With our fiberglass entry doors, you'll invest in door replacement that provides an aesthetic and functional improvement. The front doors include the best residential security rating, and let's be honest—you can't put a price on peace of mind! Enhance your door with quality hardware in your choice of polish and style, from deadbolts to elegant handlesets. If you desire a door that radiates elegance, you'll love the rich wood stain options and traditional exterior paint colors. Decorative glass in patterns such as geometric and floral will provide an appearance that makes the ultimate impression for any curb appeal!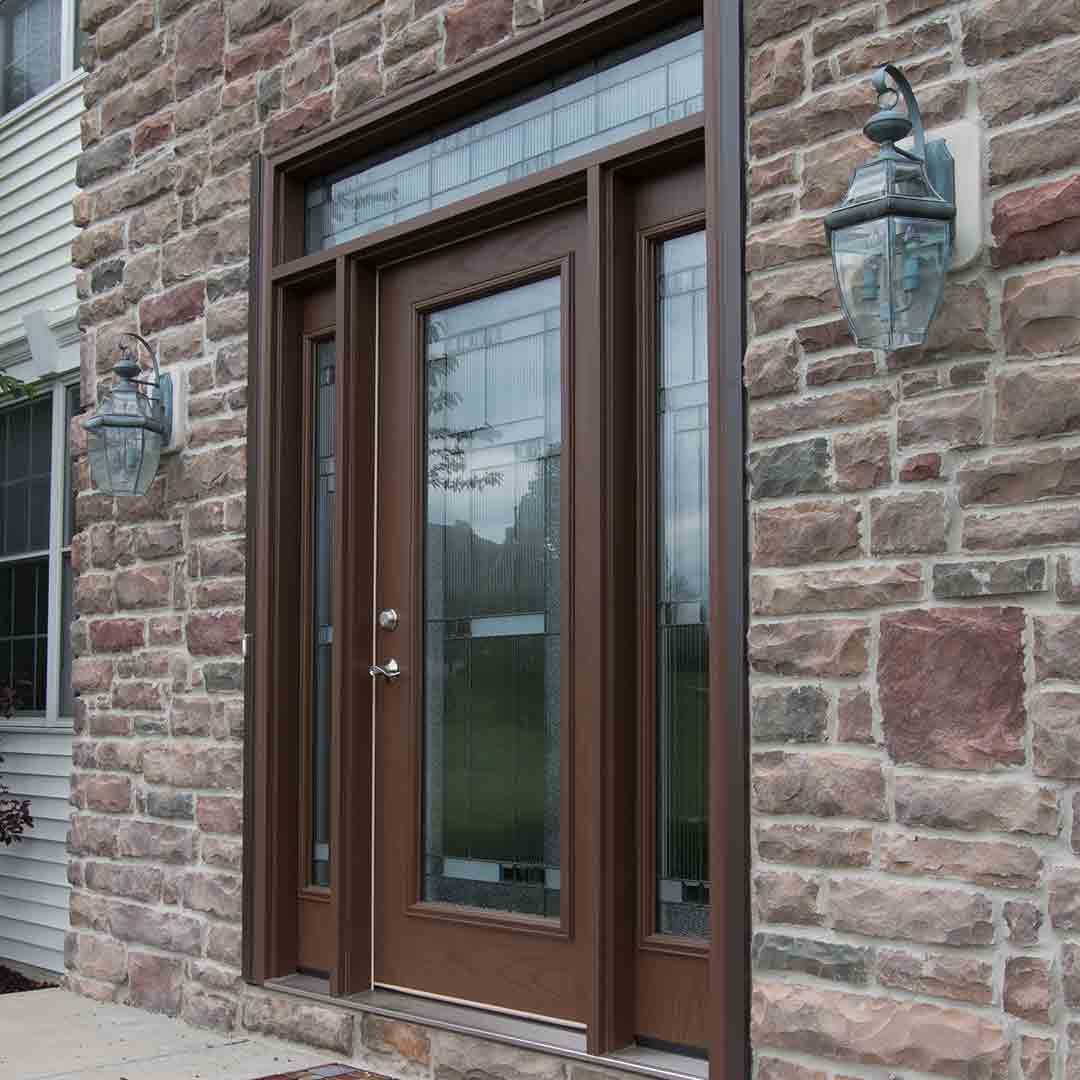 Warranty and Product Installation
The craftsmanship and installation of your exterior remodeling product make all the difference in performance! Kick back while our installation team does the heavy lifting, ensuring that every aspect of your exterior performs in any type of weather imaginable. We also provide our True Lifetime warranty that covers countless aspects of your new investment!
We hope you're as excited as we are about the possibilities for improving your curb appeal! Here's what else we'd like to you to know about us.
About UWD
We're your local window company who is on a big mission: improving the quality of your life and your home with our exterior remodeling products! We live and work here in Jeffersontown and want this community to flourish! By providing exceptional exterior remodeling products at an incredible value, nearly every homeowner can improve their curb appeal on a budget they can afford.
Once you experience the power of UniShield®, there is no going back! See it for yourself and discover why so many other homeowners in Jeffersontown choose us for new windows, doors, and siding.