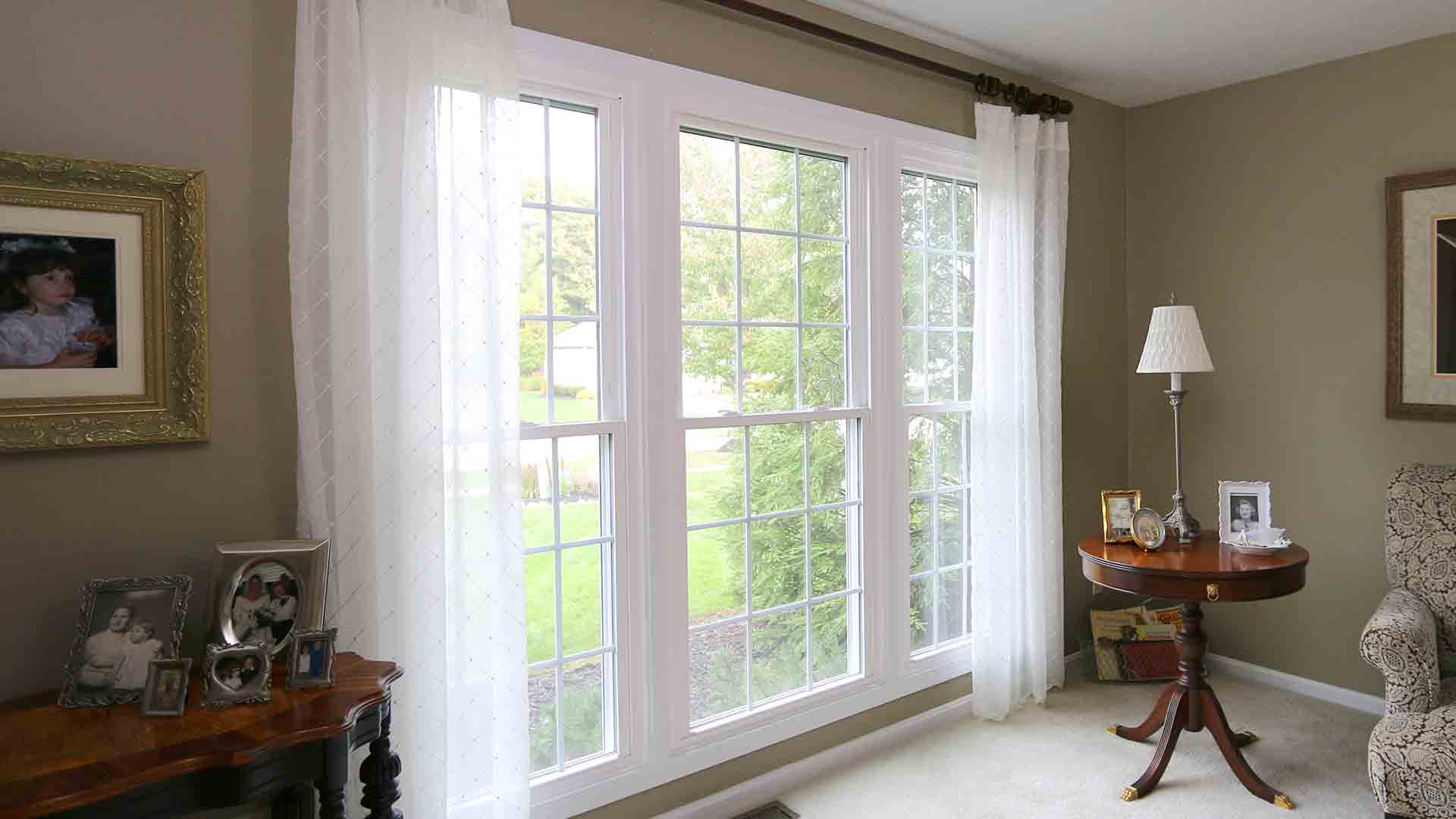 Making Your House a Home with Windows, Siding, and Doors in Harrisburg, North Carolina
Whether you've lived in your Harrisburg, North Carolina home for years or you're in the process of moving in, your house is a lot more than a location to store your belongings and to lay your head at night. This is the place that protects your family from the elements and intruders—it's your home. Windows, siding, and doors are important components for your exterior, and they can make your home a safe and sound place to live.
Windows that Keep Your Home Comfortable and Cozy
When you need your home to remain at a consistent temperature for ultimate comfort, replacement windows can help your Harrisburg house feel like a home. UWD engineers premium window products for ultimate comfort combined with unparalleled value.
How do UniShield® window products make your home more comfortable? The glass package is engineered to keep your home warmer in the winter and cooler in the summer. This is achieved with industry-leading technology, including argon gas and krypton gas. These gases are responsible for increasing the thermal efficiency of every window, leaving your home at just the right temperature regardless of the season.
Not only will you feel more comfortable in your home with UniShield®, but you may also notice a difference in your utility bills. One of the advantages of choosing UniShield® is that its certified by Energy Star, which guarantees that the window is made to help keep utility costs as low as possible.
Once you pick your ideal UniShield® glass package from UWD, the next step is to select the right aesthetic options for a personalized touch. There's no need to look like every other home on the block with UniShield®. Many custom vinyl colors are available to make your home look magazine-worthy. If you're looking for an extra customized upgrade, consider adding optional decorative glass or even grids.
Put the final touch on your home with UWD's professional window installation. Your windows will create an airtight seal that makes your home as efficient as possible. Our True Lifetime Warranty is included with your project to protect against manufacture defects.
Doors that Keep Your Home Safe and Secure
You can't put a price on feeling safe and secure at night. When you're relaxing at home or away on vacation, the last thing you want to worry about is intruders getting inside. Rest assured that doors from UWD offer Harrisburg homeowners peace of mind with innovative security options and durable materials.
Steel doors are trending here in Harrisburg, and it's easy to see why. UWD offers custom aesthetic and security options to make your home both beautiful and secure. Steel material is highly resistant to break-ins, especially when combined with a kick plate for extra protection. Create your ideal door by choosing from our assortment of colors and hardware options with numerous finishes, including nickel and brass. Best of all, a steel door offers a fantastic return on investment of roughly 90%.
Aside from steel, fiberglass is another runner-up for best door materials. UWD's fiberglass doors are designed with a reinforced skin. This further enhances the fiberglass material while making it resistant to dents, dings, and scratches. Live in a home with a lot of foot traffic? Fiberglass might be the right option for you.
Each door option includes top-of-the-line weather stripping to create an energy efficient seal. The polyurethane foam core will take its energy efficiency to the next level, as it's designed to insulate your home. Don't worry about moisture or drafts when you choose our doors, as professional entry door installation further enhances the door's airtight seal—blocking out drafts and the elements for good.
If you're concerned about performance, your new door includes our True Lifetime Warranty, adding protection for parts, pieces, labor, and more.
Quality Siding Keeps Your Home Looking Beautiful
There is simply no substitute for quality exterior such as UniShield® siding. UniShield® is an exclusive exterior option from UWD, making it one of the most sought-after home remodeling projects for Harrisburg homeowners. This option offers the best value in the area when it comes to aesthetics, quality, and price.
Available in XXL length and widths of up to .46", there is no comparison to UniShield®'s structural integrity and appearance. Every panel is thoroughly coated with vibrant paint that is guaranteed to last up to 20 years per our True Lifetime Warranty. The panels are also designed with lifelike wood grain patterns, making this exterior look authentic and expensive without breaking the bank.
One of the most impressive characteristics of UniShield® exterior is its color. UWD doesn't offer just any ordinary color for your home. These color options are designed to boost your curb appeal and turn heads. The color options include hues that are inspired by nature and reflect natural landscapes of mountains, water, and more.
Simply put, homeowners couldn't ask for more out of new exterior siding. Choose UniShield® for the perfect touch on your home.
When you're ready to transform your curb appeal and truly make your house a home, contact UWD about our premium exterior products and installation services.