Experience the Power of Quality Replacement Windows, Entry Doors, and Vinyl Siding in Circleville, Ohio
Serviced Locally By: Universal Windows Direct of Columbus
Replacement windows, entry doors, and vinyl siding from UWD offers an entirely new experience for comfortable living. Our exterior products are affordable luxuries that help save energy and increase curb appeal. The extensive selection of energy-saving and aesthetic options won't go unnoticed, and there is a style, color, and feature to please every homeowner in Circleville, Ohio.
UniShield® Replacement Windows Add Comfort and Beauty to the Home
Living in a climate like Circleville leaves homeowners needing more out of their replacement windows. UniShield® windows offer the perfect solution for energy savings, style, and comfort. These incredible window products are available in four tier levels, allowing every homeowner to experience the incredible comfort that UniShield® can provide.
These maximized comfort levels are achieved through UniShield®'s glass packages. Every glass package is carefully crafted and feature today's best energy-saving technologies. UniShield® Plus, the most popular UniShield® window, is a dual pane window product with argon gas in the airspace. This gas is responsible for keeping homes warm in the winter and cool in the summer. An invisible coating of low-e is provided to protect the home from UV rays and reduce heat transfer, resulting in lower utility bills.
Higher tier levels of UniShield® include krypton gas, which is denser than argon and provides even greater insulating power.
UWD's professional installation provides another level of energy savings and comfort. The skilled window installation professionals fit the window perfectly within the frame, which is critical for reducing drafts and keeping the home cozy.
UniShield® window products are highly customizable and designed to every homeowner's personal preference. Choose from the top window styles on the market, including bay and bow, double hung, garden, and picture windows. All styles of UniShield® replacement windows include a durable vinyl frame to protect against the elements. The vinyl frames are very low maintenance and will not warp, rot, or peel from moisture damage.
Vinyl frame colors for UniShield® include brick red, green, clay, white, black, and architectural bronze. Homeowners who want more charm for their exterior can consider decorative glass options and grid styles, including colonial, obscure glass, prairie, and double prairie. Custom plated lock finishes are also available for double hung, slider, three-lite slider, and casement windows.
Feel comfortable about your investment with our True Lifetime warranty protection. UniShield® replacement windows include coverage for glass systems, installation, and craftsmanship.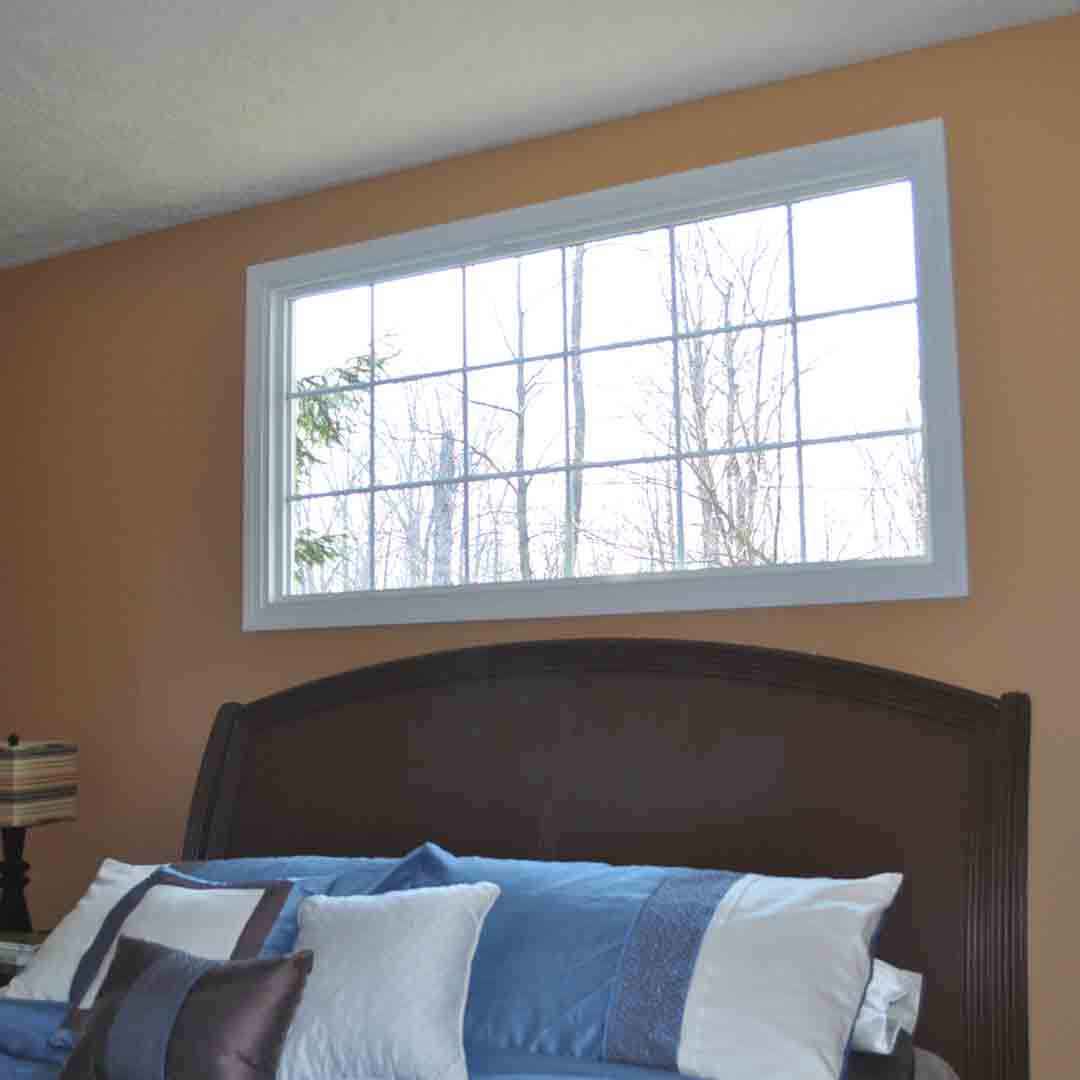 ---
Entry Doors that Amplify Security and Style
Circleville, Ohio homeowners depend on entry doors for protection against intruders and elements. The doors from UWD provide this feature and more, with various lock systems to choose from along with luxurious paint and stain colors. Hardware options are available in leversets, deadbolts, locksets, handlesets, and touchscreen or keypad deadbolts.
The most popular entry door colors in Circleville include bright white, tan, wicker, forest green, cottage red, brown, and classic blue. Wood stain options include natural oak, fruitwood, cherry, dark walnut, colonial, and rosewood.
Fiberglass entry doors are a fantastic alternative to traditional wood with lower price tags. Both steel and fiberglass are incredibly easy to maintain and do not require a single stroke of a paintbrush. These doors remain beautiful for years, with fiberglass doors featuring a reinforced skin that is resistant to termite damage, rot, and corrosion.
UWD offers an exceptional array of glass upgrades for door products. Choose from various glass styles that can enhance the entire face of the door, or sidelite options to increase natural light in the home. Nearly endless decorative glass options are available to add an instant transformation to curb appeal.
Entry doors from UWD are installed by our skilled team. This ensures the right fit within the frame and enhances security. A polyurethane foam core increases thermal efficiency, helping the home to remain warmer in the winter and cooler in the summer. Composite stiles provide the ultimate weatherproofing solution, while weatherstripping blocks out drafts and unwanted moisture.
UWD door products are covered under the True Lifetime warranty. This includes protection for pieces, parts, installation, and craftsmanship of the door.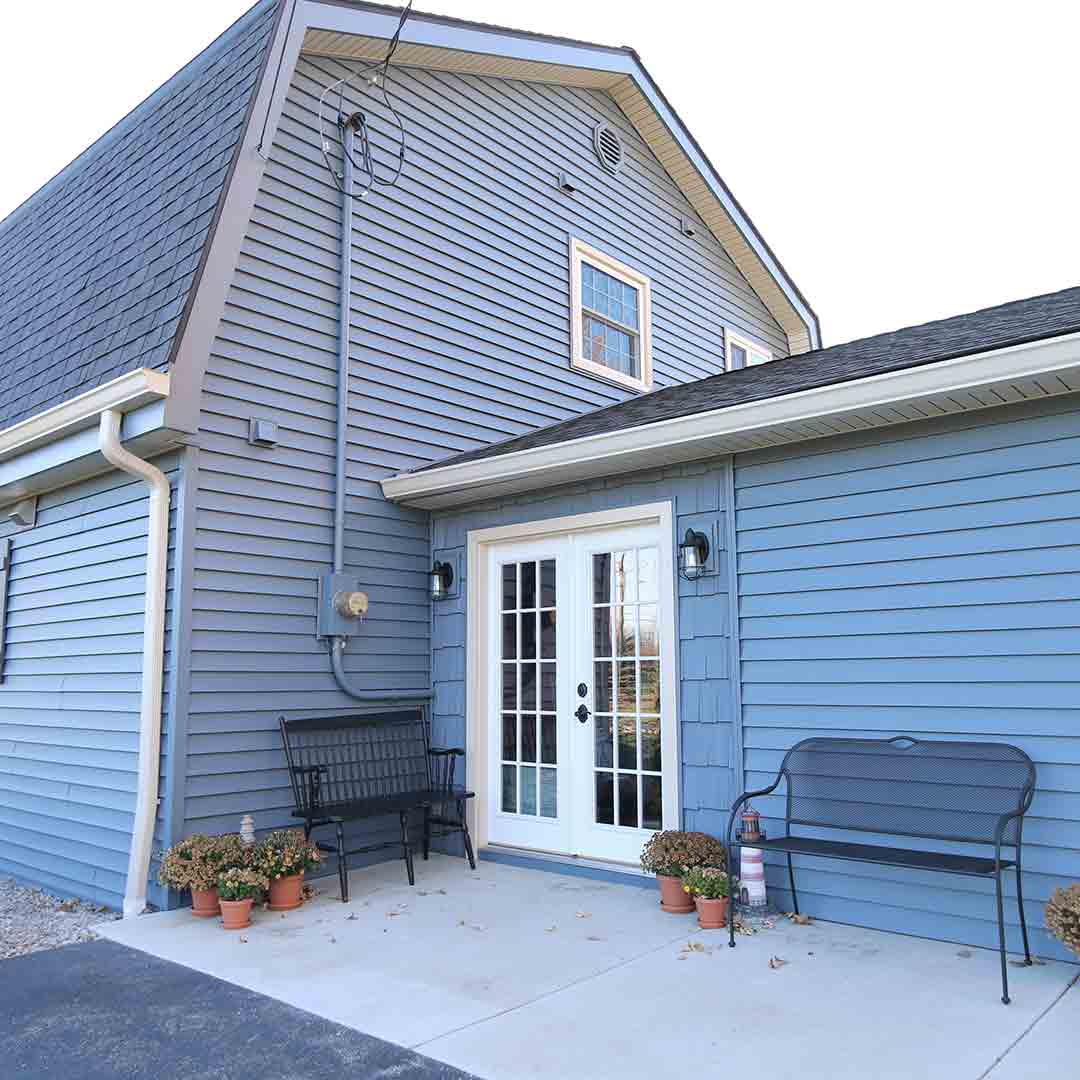 Add Exciting Variety to the Home with UniShield® Vinyl Siding
Homes that need more exterior variety and a strong facelift will benefit from UniShield® vinyl siding. This siding is one of the most durable exteriors on the market with plenty of options for color and extra aesthetic upgrades. Popular picks for siding color includes mystic blue, cape cod grey, natural linen, Tuscan clay, London brown, and more. Architectural colors are also available to complement the home in tones such as autumn red, somerset wheat, canyon drift, walnut, and storm.
Increase curb appeal with classic beauty. Vinyl soffit, scallops, and cedar shakes take home exterior to the next level. UniShield® siding panels are available in both wood grain and a matte finish for a polished appearance. With natural cedar grain texture and realistic shadow lines, UniShield® vinyl siding gives the appearance of real wood without the maintenance.
UniShield®'s durable and weather-resistant vinyl ensures that it will not warp, peel, or even fade from the sun. UWD offers a 20-year color fade warranty to ensure color vibrancy for years to come.
Siding installation from UWD creates the perfect fit for UniShield® exterior and maximizes performance. A Fullback underlayment results in increased energy savings and impact resistance that is 500% greater than products without Fullback underlayment.
High quality UniShield® siding is a significant investment that lasts for decades. Choose Universal Windows Direct for top-of-the-line vinyl siding and other outstanding exterior products.