Creating a Comfortable Home with Replacement Windows, Entry Doors, Vinyl Siding, and Roofing in Chardon, Ohio
Serviced Locally By: Universal Windows Direct of Cleveland
Drafty and uncomfortable homes are transformed with UWD's premium exterior products. Replacement windows, entry doors, vinyl siding, and roofing from UWD give a new meaning to the term home improvement. No longer will homeowners need to sacrifice quality for price, as UniShield® and other exterior products are designed with durable materials, exceptional aesthetic options, and more.
Choosing UniShield® Replacement Windows for Ultimate Energy Savings
UniShield® replacement windows give Chardon homes a new glow. From its quality craftsmanship to its unbeatably efficient glass packages, homeowners choose UniShield® windows time and time again. The excellence of this window begins with its durable vinyl frames that are resistant to rotting, peeling, warping, and chipping. Choose from an array of colors to give your home an immediate boost in curb appeal, with colors including green, gray, tan, beige, white, clay, and more.
After choosing a complementary or contrasting vinyl frame, add more pizzazz with decorative glass. Decorative glass options increase curb appeal with intricate attention to detail, with patterns including floral, elongated floral, and prairie. For extra privacy without sacrificing natural sunlight, consider adding privacy glass in options such as rain glass or glue chip.
Double hung windows are one of the most popular window styles in Chardon. They're easy to operate and include a convenient tilt-in option for quick cleaning. Slider windows add a contemporary feel to the home, while crank out windows let in the fresh breeze and add a traditional sense of style. Bay and bow windows offer a dramatic upgrade with additional benefits such as storage, seating, and extra natural light.
For a truly unique look for the home, custom window shapes are available along with geometric, such as oval, hexagon, and more.
UniShield®'s glass package is the secret weapon for energy savings. UniShield® Plus, the most popular UniShield® option out of the four available tiers, features dual pane glass with a single coat of low-e. It also includes argon gas between the panes along with Super Spacer® technology, serving as an additional barrier to block out drafts.
Homeowners can enjoy protection with their new investment through UWD's True Lifetime warranty. This warranty backs the performance of UniShield® replacement windows, including installation, glass packages, pieces and parts, and more. Enjoy professional installation to ensure top performance throughout every season.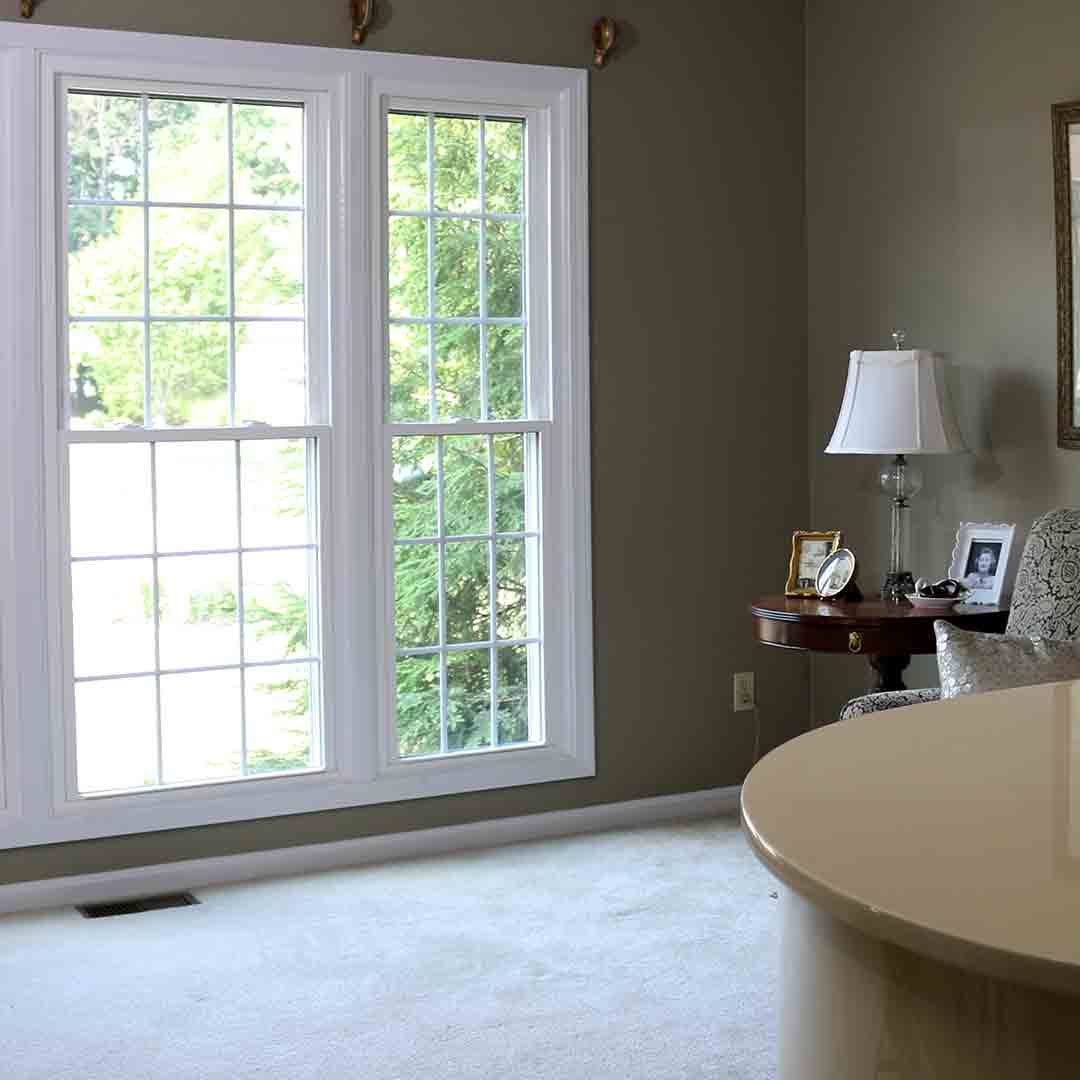 Improve the Home with Quality Asphalt Roofing
Roofing is a critically important component to any home. UWD is a partner of Owens Corning. This brand is highly recognized for its quality craftsmanship, wide array of aesthetic options for asphalt shingles, and a system that serves as the ultimate defense mechanism.
For all the roofing options in Chardon, nearly every homeowner is impressed with Owens Corning's performance and quality. The shingles are adhered to the roof using SureNail technology, with a warranty to withstand winds of up to 130 MPH. Its outstanding grip power combined with ice and water barrier keeps the elements out of the home, which reduces the likelihood of moisture damage.
There are hues ranging from green to grey, along with brown and blue. Amber, driftwood, Shasta white*, Brownwood, sierra, gray, and Chateau green are all remarkable options to give the home defense against the elements and unforgettable style. Shashta white is the color that's certified by Energy Star, as it reflects sunlight to keep the home cool.
Owens Corning roofing further protections against the elements with products such as VentSure InFlow vent. It protects against wind-driven rain that can make its way into the attic. WeatherLock G is a self-sealing ice and water barrier.
Homeowners have peace of mind with a 10-year workmanship limited warranty. Additional coverage is available under the Preferred Protection Roofing System Limited warranty, which offers coverage up to 50 years with the TruPROtection period.
UWD installs new roofing to ensure the perfect fit and function with every shingle. Call us today for roofing estimates.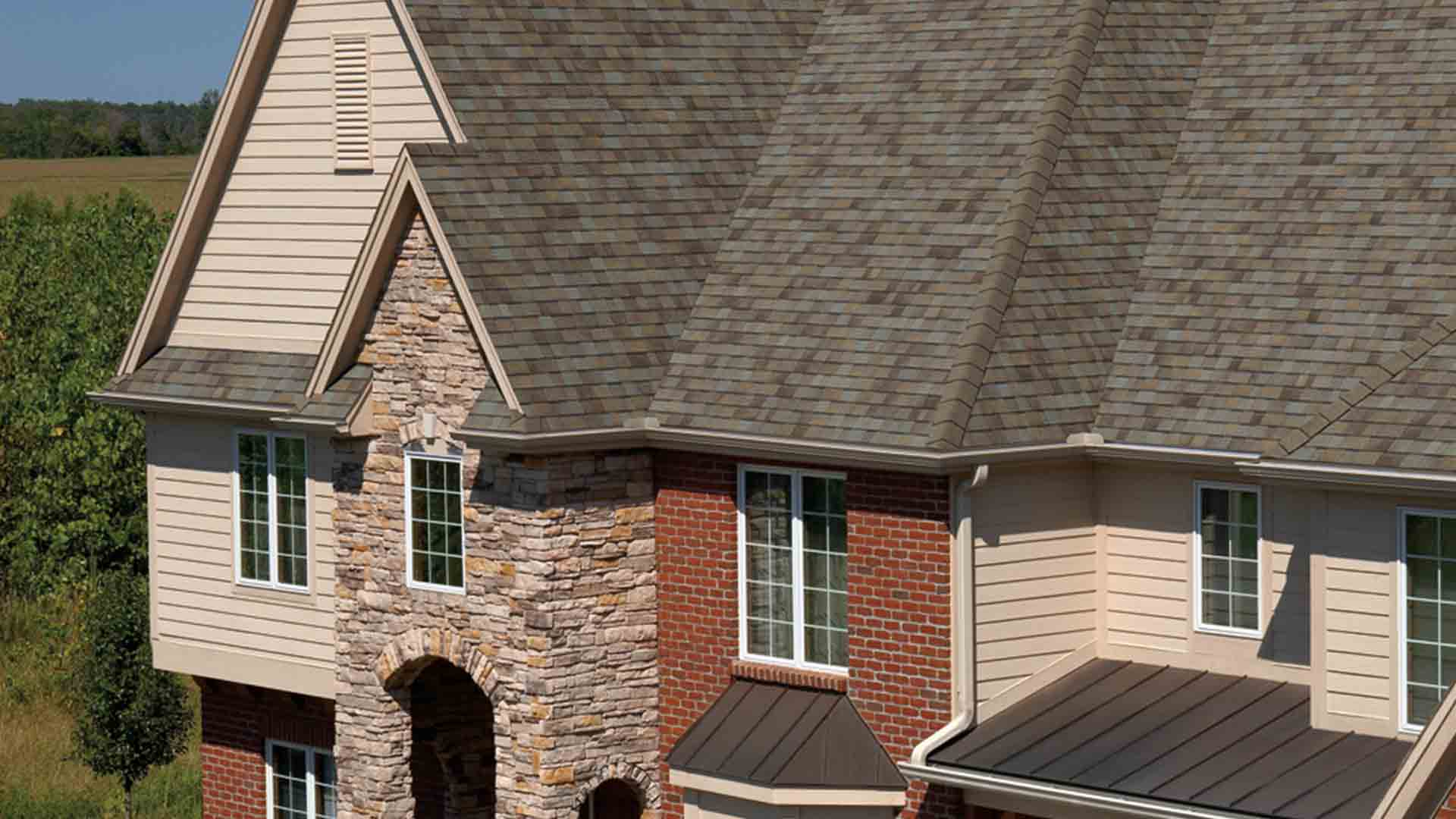 ---
Add a Beautiful Barrier with Fiberglass Entry Doors
Fiberglass entry doors from UWD offer exceptional value, security, and style. Along with steel entry door options, front doors enhance Chardon homes with quality materials and exceptional hardware options. Choose from various leversets, deadbolts, and even touch pad entry for convenient keyless entry. Finishes are available in polished brass, antique brass, satin nickel, and aged bronze.
Whether homeowners choose steel or fiberglass doors, they'll find top value with our products. These doors are designed with a polyurethane foam core that keeps the home warm in the winter and cool in the summer. Professional installation from UWD and durable weatherstripping blocks out drafts as well as moisture.
Enjoy a variety of aesthetic upgrades, paint colors, and wood stains to transform your home into a true gem. Paint options include cottage red, forest green, classic blue, black, and more. Homeowners can choose wood stains such as natural oak, fruitwood, or cherry stain, or order the entry door primed to apply the perfect paint color.
Additional accessories include raise and tilt mini blinds, along with decorative glass for extra style and privacy.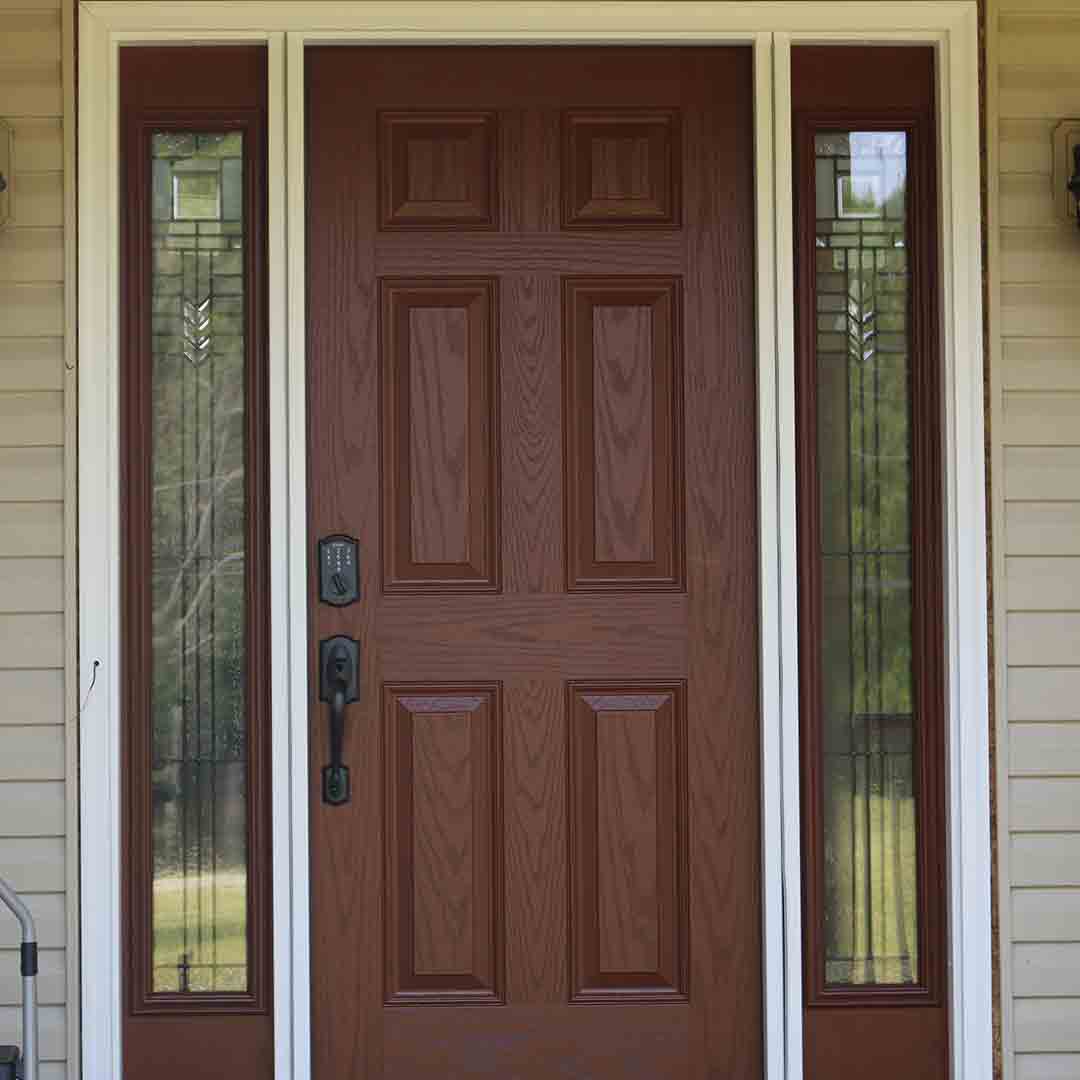 Enhancing the Home with Superior UniShield® Vinyl Siding
UniShield® vinyl siding is the icing on the cake to any home exterior. These quality crafted vinyl panels improve curb appeal with an array of colors, including juniper ridge, colonial ivory, maple, mystic blue, and more.
UniShield® vinyl siding is engineered with heavy gauge plastic, while universal insulated fan-fold housewrap insulated the home up to 1600% better than traditional fabric housewraps. It reduces air infiltration and even insulates wood studs.
Professional siding installation ensures the perfect fit and moisture barrier. It also helps with energy savings and improved vapor flow, allowing moisture to escape readily.
When a home needs an overhaul or subtle enhancements such as with soffit, scallops, and cedar shakes, choose UWD for superior vinyl siding for the home.