Easy Maintenance Exterior: Replacement Windows, Entry Doors, and Vinyl Siding in Bexley, Ohio
Serviced Locally By: Universal Windows Direct of Columbus
Home exterior upkeep can take a lot of time and money. Replacement windows, entry doors, and vinyl siding are a snap to maintain while making the home look more beautiful. By using some of the highest-grade vinyl and fiberglass materials in the industry, UWD's exterior products are improvements that every homeowner in Bexley, Ohio can be proud about.
UniShield Vinyl Window Replacement
UniShield is the exclusive line of replacement windows from UWD. Homes throughout Bexley benefit from UniShield due to their energy savings, aesthetics, and ease of maintenance. The window products are engineered with durable vinyl frames that require virtually no upkeep. Available in colors including white, black, green, and red, UniShield is engineered in nearly any shape or window style.
Popular window styles for Bexley homes include bay and bow, double hung, casement, various geometric shapes such as oval or trapezoid, and garden windows. Window installation is custom for every home, ensuring the perfect fit and maximized energy savings. Professionally-installed windows can further reduce drafts and increase indoor comfort.
Only occasional cleaning between seasons is required for upkeep. This is achieved by using a mild cleaning solution and a soft cloth. Vinyl frames are durable in all types of weather and will not rot, chip, peel, or warp. No painting, staining, or sanding is necessary with vinyl windows.
UniShield window replacement comes with an Energy Star certification. This signifies that the product follows rigid guidelines of home energy savings. UniShield's technologies include dual or triple pane glass, argon or krypton gas, and low-e glazing on the glass panes.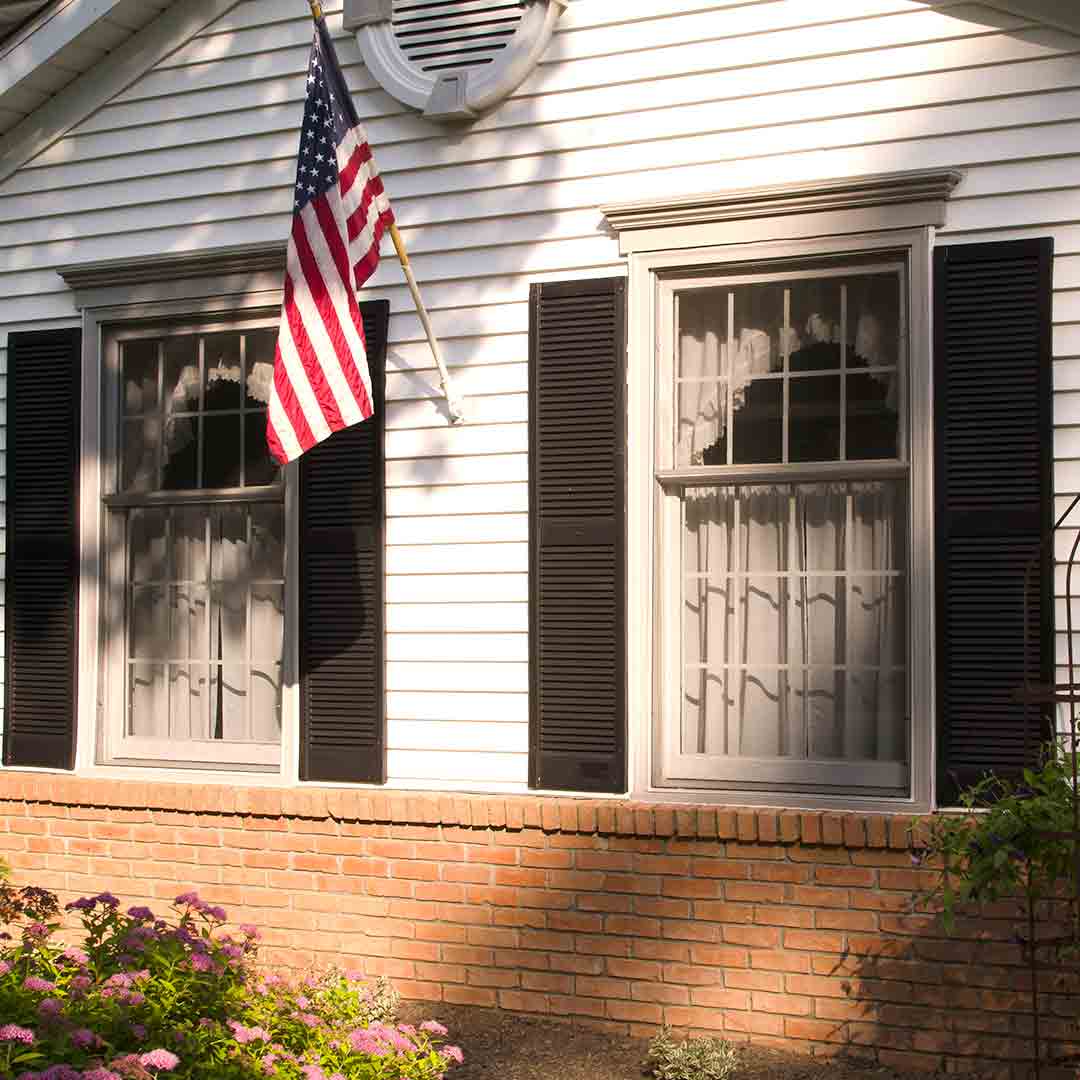 UniShield Plus is one of the best value and energy efficient replacement windows. This window combines value with affordability and quality craftsmanship. UniShield Plus provides Bexley homeowners with the ability to experience truly exceptional energy savings 365 days per year.
For homeowners who want the best value, consider UniShield Supreme. This window uses triple pane glass, krypton gas, and low-e. Triple pane windows provide the added benefit of sound-blocking technology, which is the perfect solution for homeowners who live next to a busy street.
UWD provides professional installation for our window products. Homeowners can also enjoy peace of mind with the reliable True Lifetime warranty. This industry-leading warranty covers craftsmanship, glass packages, pieces, parts, and more.
---
Home Siding that Transforms the Exterior
UniShield is UWD's line of vinyl siding that packs a punch. It's designed for energy savings, aesthetics, and quality. Every panel is designed to look like real wood siding down to the wood grain patterns. Homeowners can choose between oak grain and matte finish for a truly exceptional and stylish exterior.
Exciting aesthetic upgrades are available to enhance the home'sstyle. Vinyl siding, scallops, and shakes are sure to shake up even the dullest curb appeal. These additions appear handcrafted and are modeled after real wood architectural details. Vinyl scallops are inspired from Victorian-era scallops that highlight window gables. Vinyl shakes create a simple yet stunning upgrade to the exterior, while soffit is a stylish way to protect from wind-driven rain.
Vinyl siding installation provides one of the top return on investments with home improvement. It increases home value and provides quality craftsmanship with every panel. UWD's professional siding installation locks the panels in place and locks out moisture from rain and snow. This reduces the likelihood of moisture getting behind the panels and resulting in costly repairs.
With the help of expert installation and Universal Insulated Fan-fold Housewrap, UniShield siding panels lie flush against the exterior. It results in a smoother profile that is unbeatable in style and quality. By blocking heat transfer through the wood studs, homeowners can experience a beautiful home with exceptional energy savings. Universal housewrap also contains an R-value that is 1600% higher than fabric housewrap.
Fullback Insulated Underlayment provides a thermal blanket between the exterior surface and the siding. It fills the gaps that would otherwise allow continuous airflow and impact comfort levels within the home. This underlayment enhances the structural integrity of siding installation and adds rigidity to the exterior. Its durability is second-to-none and is 500% more effective at withstanding impact than home siding without the underlayment.
Homeowners can enjoy coverage under the True Lifetime warranty as well as the additional 20-year color warranty. UniShield's coverage includes pieces, parts, installation, craftsmanship, and more.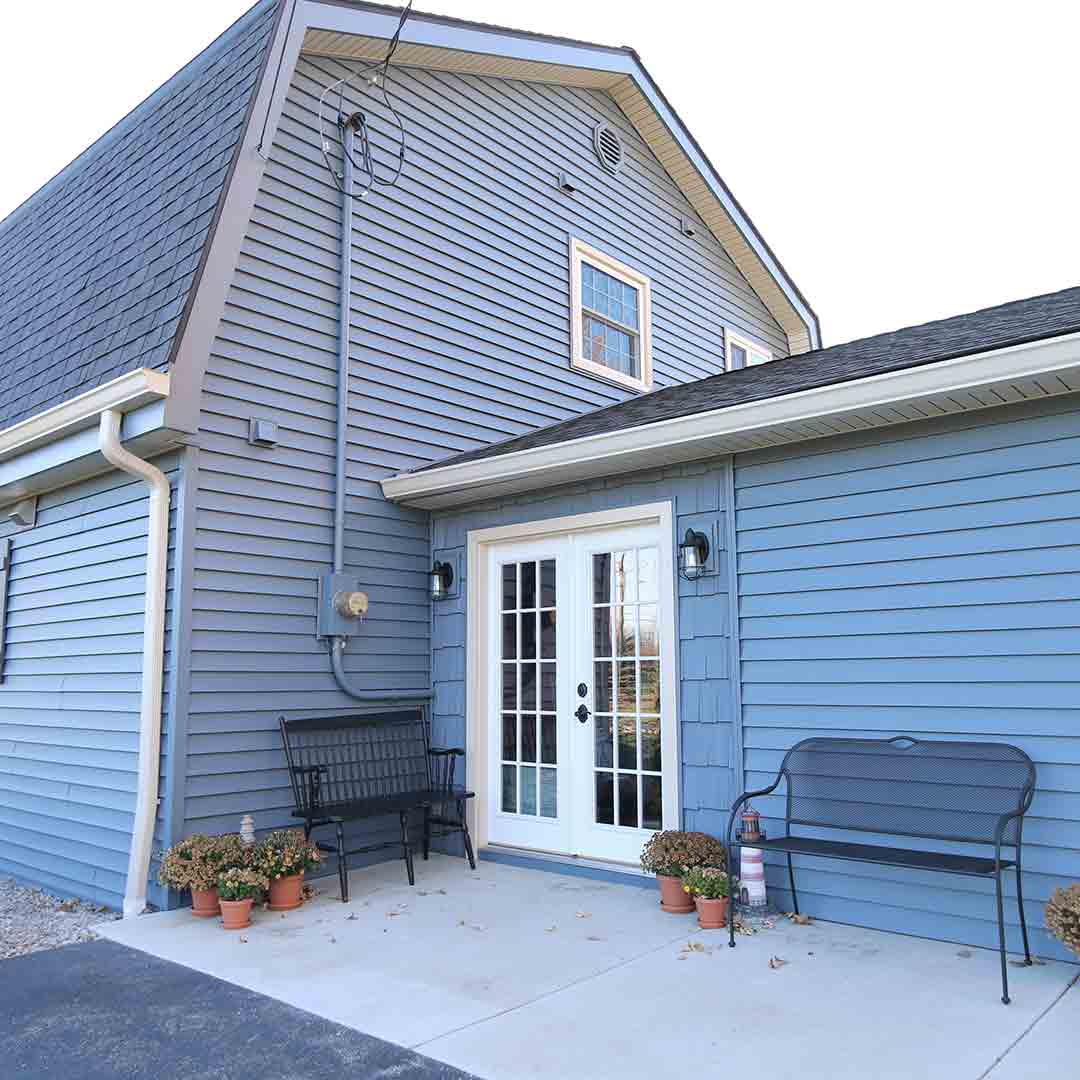 Entry Door Installation Provides Security and Style
UWD's fiberglass entry doors are the epitome of security and style. This is a durable door that is resistant to the elements as well as intruders. Numerous hardware options such as leversets, handlesets, locksets, and deadbolts protect against break-ins around the clock. Steel frames are factory tested to withstand 7 hits of a 100-pound test weight. This gives steel doors a security rating of Grade 40, which is one of the top ratings in the industry.
Fiberglass doors feature a durable reinforced skin that protects against the elements. Unlike wood doors, fiberglass does not peel, chip, or rot from moisture exposure. It's an affordable alternative to a traditional wood door with the same amount of beauty and style. Homeowners can choose their favorite stain or paint color from our palette, or order their entry door primed for a custom look.
Decorative glass adds an even more custom edge to front doors in Bexley. Glass designs of patterns including floral, geometric, and privacy glass make the door look like an exterior gem. Sidelites are a striking aesthetic additional for more natural light and incredible style.
Both fiberglass and steel doors include a polyurethane foam core. This makes the door exceptionally efficient at saving energy. Quality weatherstripping blocks out drafts and moisture. UWD's expert door installation ensures proper fit as well as performance through the decades.
Entrance door replacement is covered under our True Lifetime warranty—an industry-leading warranty that protects craftsmanship and performance.