Increasing Energy Savings with Replacement Windows, Entry Doors, Vinyl Siding, and Roofing in Bedford Heights, Ohio
Serviced Locally By: Universal Windows Direct of Cleveland
Exterior products by Universal Windows Direct are designed to lower utility bills through every season. Our energy efficient replacement windows, entry doors, vinyl siding, and roofing are engineered to maximize indoor comfort while providing defense against the elements. Consider our quality UniShield® and Energy Star certified products for an energy efficient and exceptionally comfortable home.
UniShield® Window Installation Increases Home Energy Savings
UniShield® minimizes your green footprint by maintaining a consistent indoor temperature, resulting in less wasted energy by your HVAC system. This product is available in four tier options that are engineered for maximized energy savings throughout the year.
UniShield® Plus is the preferred option in Bedford Heights. This window provides exceptional value at an affordable price with top energy savings. UniShield® Plus is a dual pane window with argon gas in the airspace and a coat of low-e glass to reduce heat transfer.
Vinyl window replacement requires virtually no maintenance to keep it looking beautiful. With a surface that's essentially non-porous, the frames are not prone to termite damage, peeling, or rot from moisture damage.
UniShield® is available in an array of window styles to complement every curb appeal. Choose from the best styles including bay and bow, double hung, casement, slider, and more. Homeowners who want a unique look for their curb appeal are encouraged to choose geometric or specialty shaped windows.
With guaranteed performance through UWD's True Lifetime warranty, homeowners will love their new windows for years to come. Our coverage includes window installation, craftsmanship, pieces, parts, and more.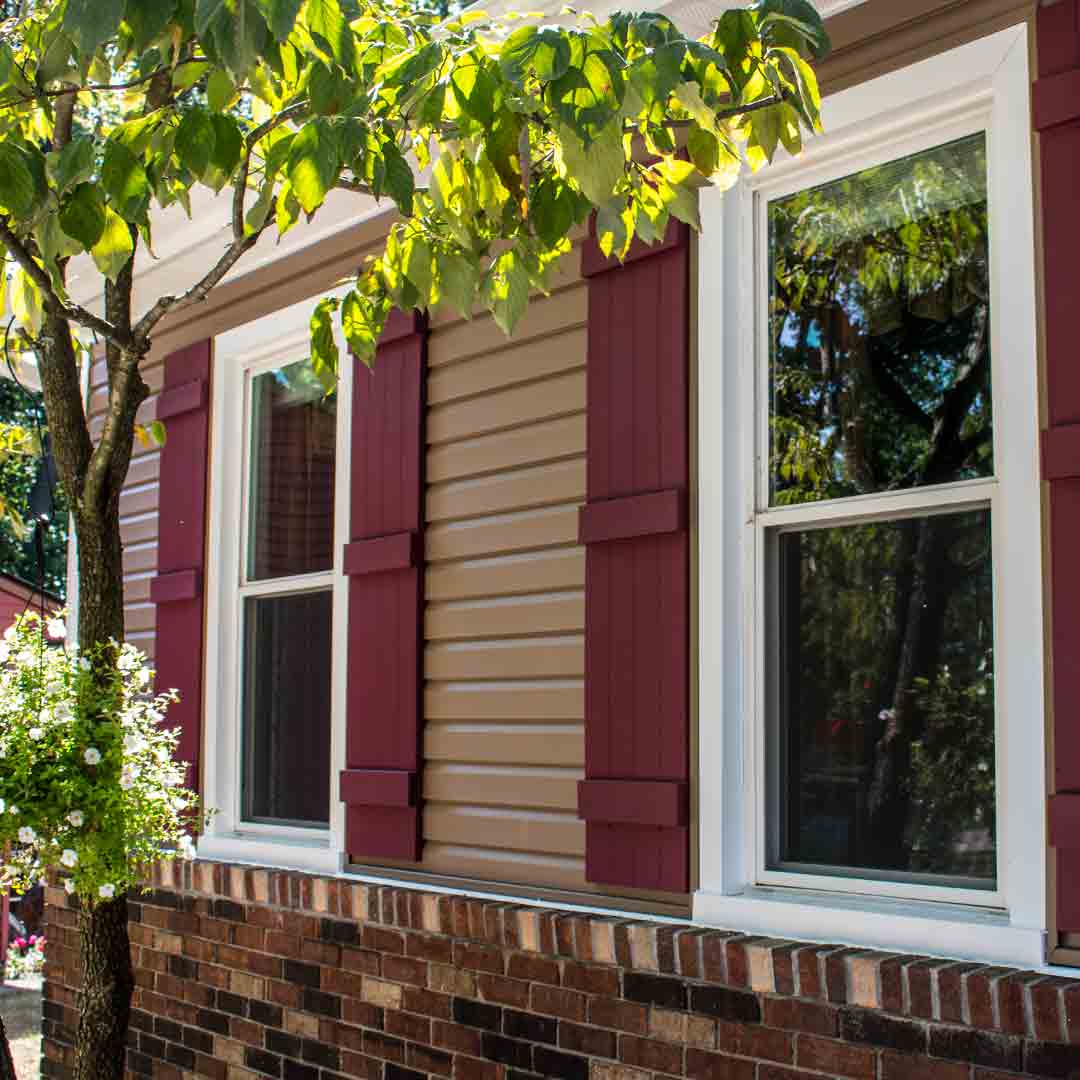 Entry Door Installation: Enhance the Home with Fiberglass
Homes in Bedford Heights instantly become more secure and energy efficient with a fiberglass door. Entry doors increase home value with energy saving features and quality materials. UWD's fiberglass doors feature a reinforced skin that is resistant to the elements as well as scratches, dents, and dings.
Entry door replacement keeps the home dry with components such as composite stiles. These provide a completely waterproof barrier while durable weatherstripping blocks out drafts. A polyurethane foam core keeps the home cozy in the winter and cool in the summer. An adjustable threshold provides yet another blocking point for both moisture and drafts.
UWD entry doors are highly customizable. Both fiberglass and steel may be ordered primed to apply your favorite paint color at home. Homeowners also have access to our inventory of colors including traditional and modern options.
Decorative glass options add extra style and personality to any door. Choose an entry door with an entire glass face with privacy glass, or consider an entry door with sidelites to enhance natural sunlight.
Security features include a steel strike plate and composite lock block for a flat and strong surface beneath the surface. The steel frames feature a Grade 40 security rating, making them some of the doors in Bedford Heights.
UWD provides door installation and guaranteed performance with our True Lifetime warranty. The warranty covers the doors craftsmanship, pieces, parts, labor, and more.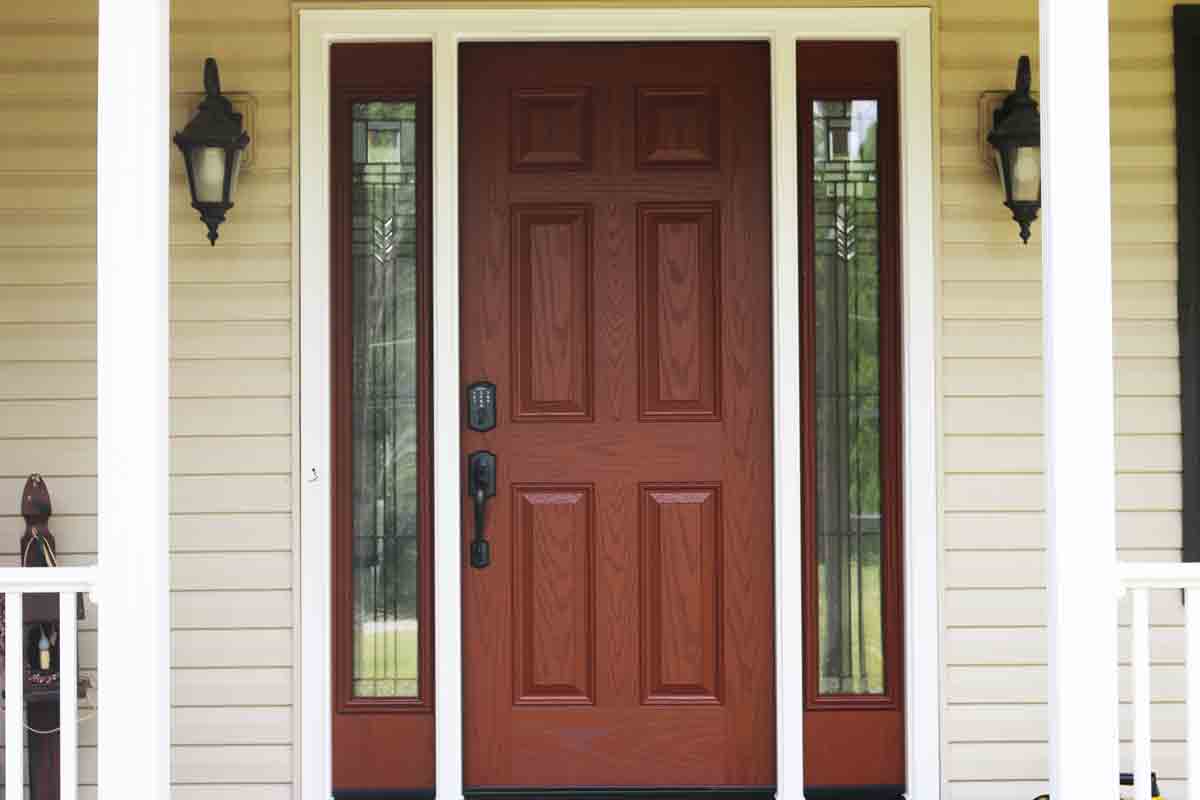 ---
Create Stunning Curb Appeal with UniShield Vinyl Siding
Vinyl siding replacement gives the exterior an overhaul in the blink of an eye. UniShield siding installation is ideal for homes needing a pick-me-up with an increase in energy savings. The siding panels are engineered with quality heavy-gauge plastic and panel thickness in up to .46". UniShield siding is the premium exterior option that fits within a range of budgets.
UniShield vinyl siding installation provides ultimate protection from the elements. The siding is a snap to maintain and will not peel, chip, or warp. It's resistant to water damage, rot, and won't fade from the sun. The vibrant colors are engineered to last for decades with a 20-year color fade protection guarantee.
Our quality exterior is designed to look like real wood with details down to the wood grain patterns. Dutch lap in double 4" and 5" widths are available to create realistic shadow lines for the look of luxurious wood siding.
With UWD's siding installation, the panels lie flush to the exterior to lock out moisture damage. The rolled-edge nail hem for wind protection of up to 130 mph. UniShield's advanced reinforced design provides straight course lines with even walls, resulting in impeccable siding installation for any home in Bedford Heights.
Homeowners can increase aesthetics and energy savings with UniShield exterior. Our Universal Fan-fold Housewrap keeps the siding flat to the home and provides insulation down to the wood studs. Fullback Insulated Underlayment provides an insulation layer by filling the spaces between the siding and exterior walls sheathing. This results in superior energy savings, improved vapor flow, and sound reduction.
UWD offers protection for our exterior under the True Lifetime warranty, which guarantees craftsmanship, quality installation and more.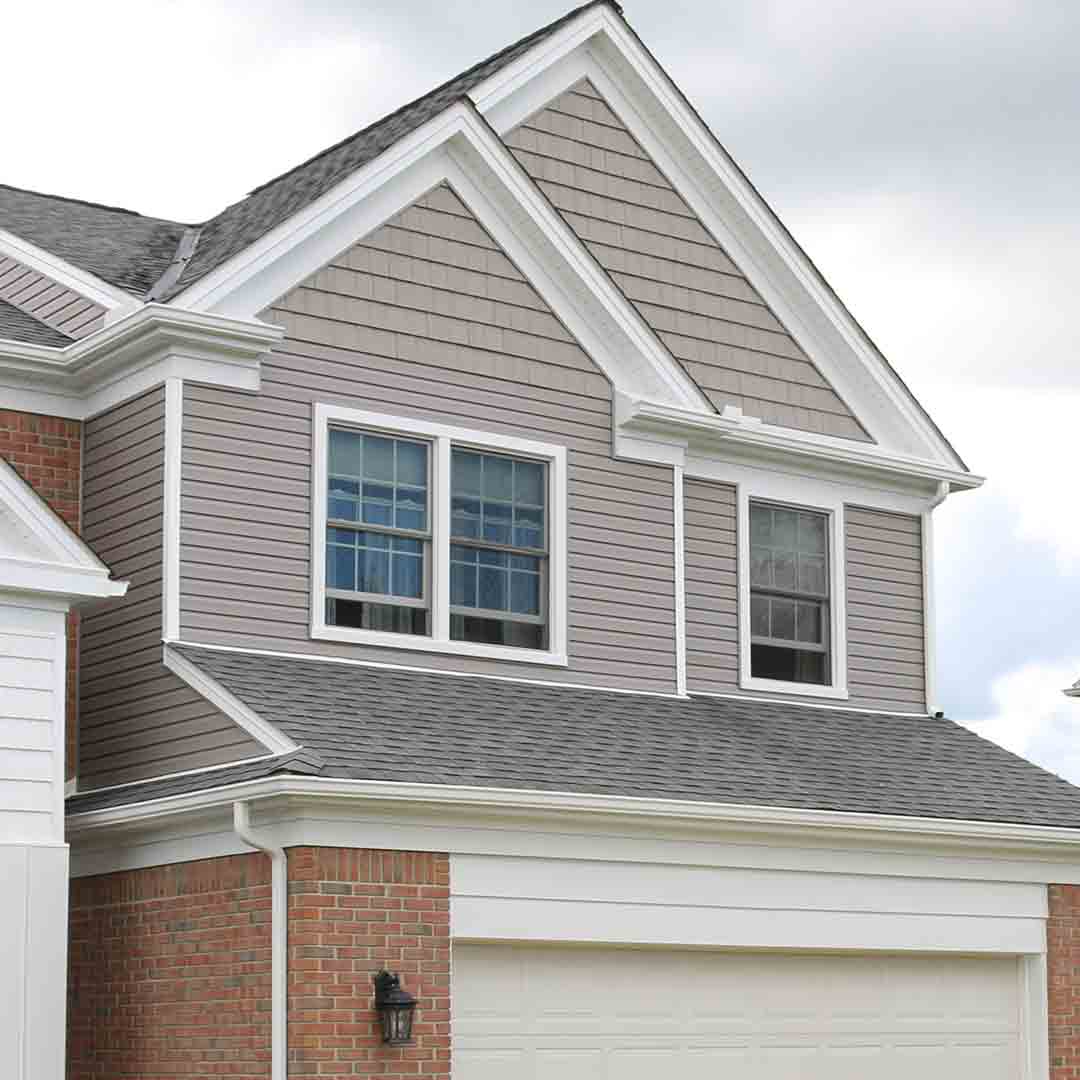 Owens Corning: The Best Shingle Brand in Bedford Heights
UWD offers Owens Corning roofing to bring out the beauty of the home while increasing its efficiency. Designed as a quality system, Owens Corning is a recognized industry leader for its superior roofing products and a wide selection of beautiful shingle colors.
Homeowners can make a dramatic transformation with an Owens Corning roof. Choose from stunning hues inspired by rolling mountains, deep oceans, and vast forests. Popular color choices including onyx black, chateau green, amber, and driftwood.
Owens Corning roof installation provides ultimate protection from the elements with WeatherLock G. This product is essential for preventing ice dams that wreak havoc on the roof. For efficient airflow, ProEdge Hip & Ridge vents along with VentSure InFlow vents keep air circulating to prevent moisture damage and keep utility bills from skyrocketing.
Enjoy professional roof installation with UWD. Our roofing is guaranteed under a 10-year craftsmanship warranty along with additional coverage with our Preferred Protection Roofing System Limited Warranty Coverage.