5 Steps to Choosing the Right Replacement Windows
While many replacement windows may look the same, the truth is that there is a big difference between products especially when it comes to quality and performance. Upgrading your home with new windows won't necessarily result in energy savings, which is why it's important to select the right product.
But how do homeowners know which replacement windows to choose? Follow these 5 steps to get the best bang for your buck.
Step 1: Choose a Window Style
Windows are an exterior product that is excellent for saving energy. However, they also provide a significant impact on aesthetics. One of the top concerns from homeowners is the appearance of the window and how it will blend with their exterior.
Luckily, the architecture of your home can provide several clues on the right window style to use. This is the safest option to ensure that the window will complement your home regardless of its age.
For example, colonial style homes typically have double hung windows. The double hung window opens and closes with two operating sashes. It also tilts in for easy cleaning. It's a classic window that suits colonial homes as well as a variety of other architectures, including ranch homes or Craftsman.
Specialty shaped windows can work with modern homes as well as historic. Choose specialty shaped or geometric window styles for extra character.
There is also a selection of decorative upgrades to consider. Homeowners can add a unique touch with decorative glass options and grids. Diamond grids look great with Tudor style homes and decorative glass filters light into the home without sacrificing privacy.
Step 2: Choose a Frame Material
The window style is important, but remember that the window will need maintained over time depending on the material.
Vinyl is perhaps the easiest window material to maintain. It is resistant to termite damage and will not warp, peel, or rot. It also doesn't require any type of sanding, staining, or painting throughout its lifetime.
Vinyl frames are also highly customizable. You can select from a variety of colors to coordinate or contrast with your existing exterior.
If you choose wood windows, keep in mind that this window material requires significant upkeep. If you don't want to spend a lot of time maintaining your new windows, consider vinyl window installation.

Step 3: Choose a Glass Package
The glass package is one of the most important components of a window when it comes to saving energy. Windows that are very low cost (and low quality) typically don't have the necessary technologies to lower energy bills throughout the year. It's important to understand the components that create an energy efficient glass package, which includes:
Dual and triple pane glass: Replacement windows typically come in two options of glass panes—dual and triple pane. Dual pane is the standard choice which includes two panes of glass with an airspace in the middle. Triple pane glass adds an extra pane of glass and an additional airspace. It provides increased energy savings and additional sound-blocking capabilities.
Argon gas: An invisible, odorless gas that is denser than air. This gas is filled between the gas panes, typically in dual pane windows. The purpose of the gas fill is to increase the thermal efficiency of the window.
Krypton gas: An invisible, odorless gas that is denser than both air and argon gas. This gas is filled between the glass panes, most commonly in dual pane windows. It is one of the best choices for creating an exceptionally efficient replacement window.
Low-e glazing: Low-e is an invisible coating that is thinner than the width of a human hair. It's applied on the outside or inside pane of glass depending on the manufacturer. The purpose of low-e is to reduce heat transfer in the home. In the summertime, it reflects sunlight back outside and keeps it from heating up the home like an oven. In the winter, it allows sunlight to stream through the glass and naturally help keep the home warm.
The combination of these technologies plays a big role in how the window will save energy. If you install replacement windows without any of these technologies, you likely won't experience much in terms of energy savings or increased indoor comfort.
For example, UniShield® Supreme is one of the most energy efficient replacement windows on the market. It is engineered with triple pane glass, krypton gas, and two coats of low-e.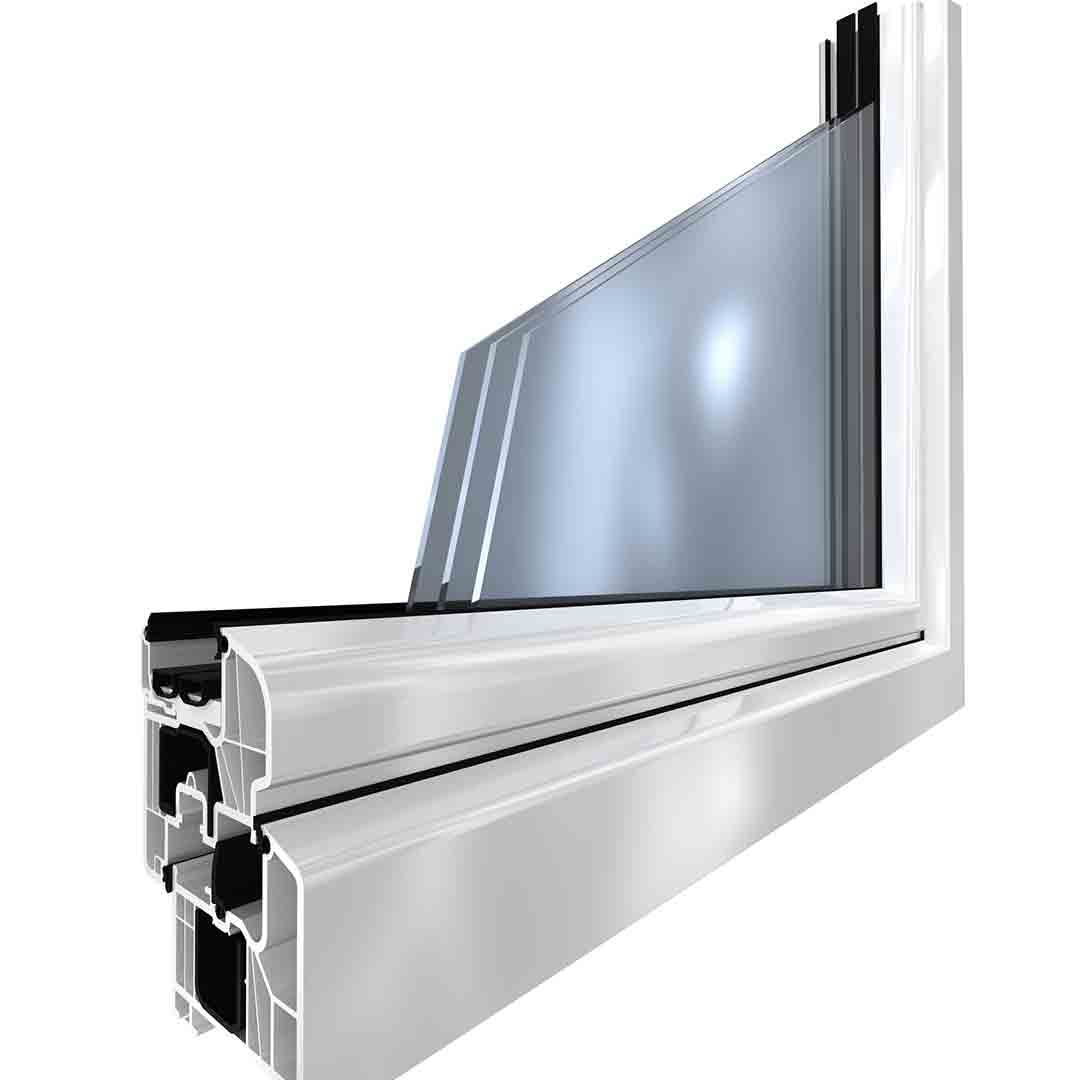 Step 4: Choose Custom Replacement Windows
While buying windows from a big box store sounds convenient, you'll get the best bang for your buck by working with a professional window replacement company.
Replacement window companies have access to high quality manufacturers, which engineer every product one at a time.
Not to mention, window companies ensure that the product has a precise fit inside the opening of the exterior. Even the smallest mismeasurement can result in significant energy loss, which can easily happen when you choose to install pre-made windows.
Step 5: Work with an Established Window Company
Unfortunately, it's all too easy to put your trust in a home improvement company with less-than-stellar results. This is why it's important to get a free estimate from reputable replacement window companies. With the help of the Internet, it's easier than ever to learn about the window company in question. You can find reviews on Facebook, Yelp, Home Advisor, Angie's List, and more.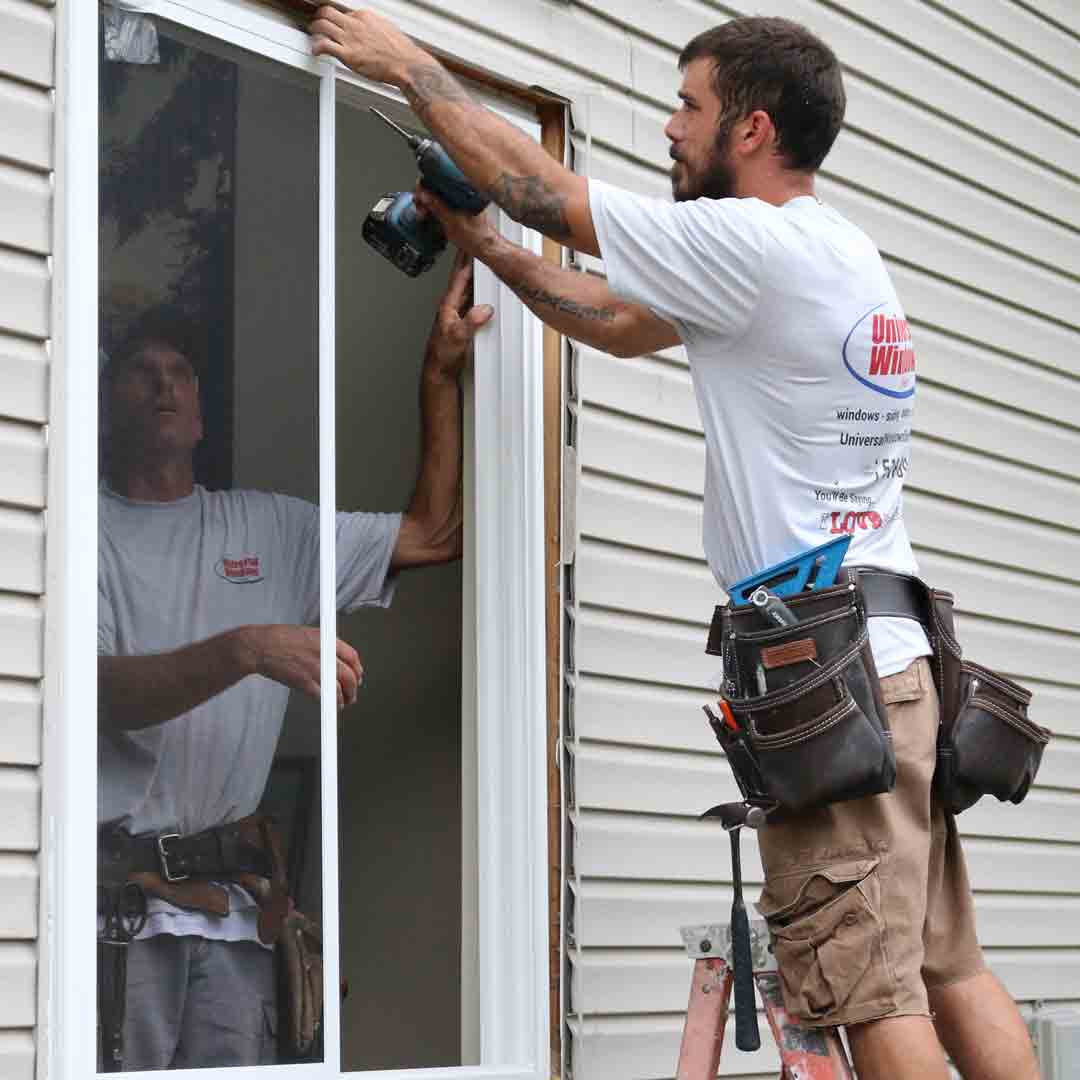 Universal Windows Direct is one of the most trusted replacement window companies in Cleveland and many other areas of the country. We aim to improve the lives of homeowners with exceptionally energy efficient products. Learn how we can help improve your exterior by contacting us today for a quote.