The Ultimate Home Improvement List for Spring
Spring is a time of renewal as flowers begin to blossom and homeowners tackle various projects around their homes. If you know you have work to do at home this spring, we're here to help you tackle some of the most pressing projects. Use this list help guide you to a fresh, clean, and restored home for the season ahead!
Inspect Your Windows for Wear and Tear
This is especially important if your windows are old or have wood frames. Winter can do a number on old windows, and you'll want to look closely for the following:
Window frames that have rot, are fading, warping, or peeling. You can check for rot by taking a screwdriver and pressing it into the frame–if the screwdriver sinks into the wood, you're dealing with rotting frames.
Condensation forming between the panes of glass and on the inside of your home. Interior condensation can be normal during the cold months, but it becomes a problem when it collects on the wall or forms on the inside of the windowpanes.
If your windows aren't in the best shape, you'll need to consider repairing them or replacement or replacing them. Repair might be cheaper, but it doesn't always solve all problems. Be sure to get an evaluation from a window replacement company before moving forward.
Give Your Door a Springtime Makeover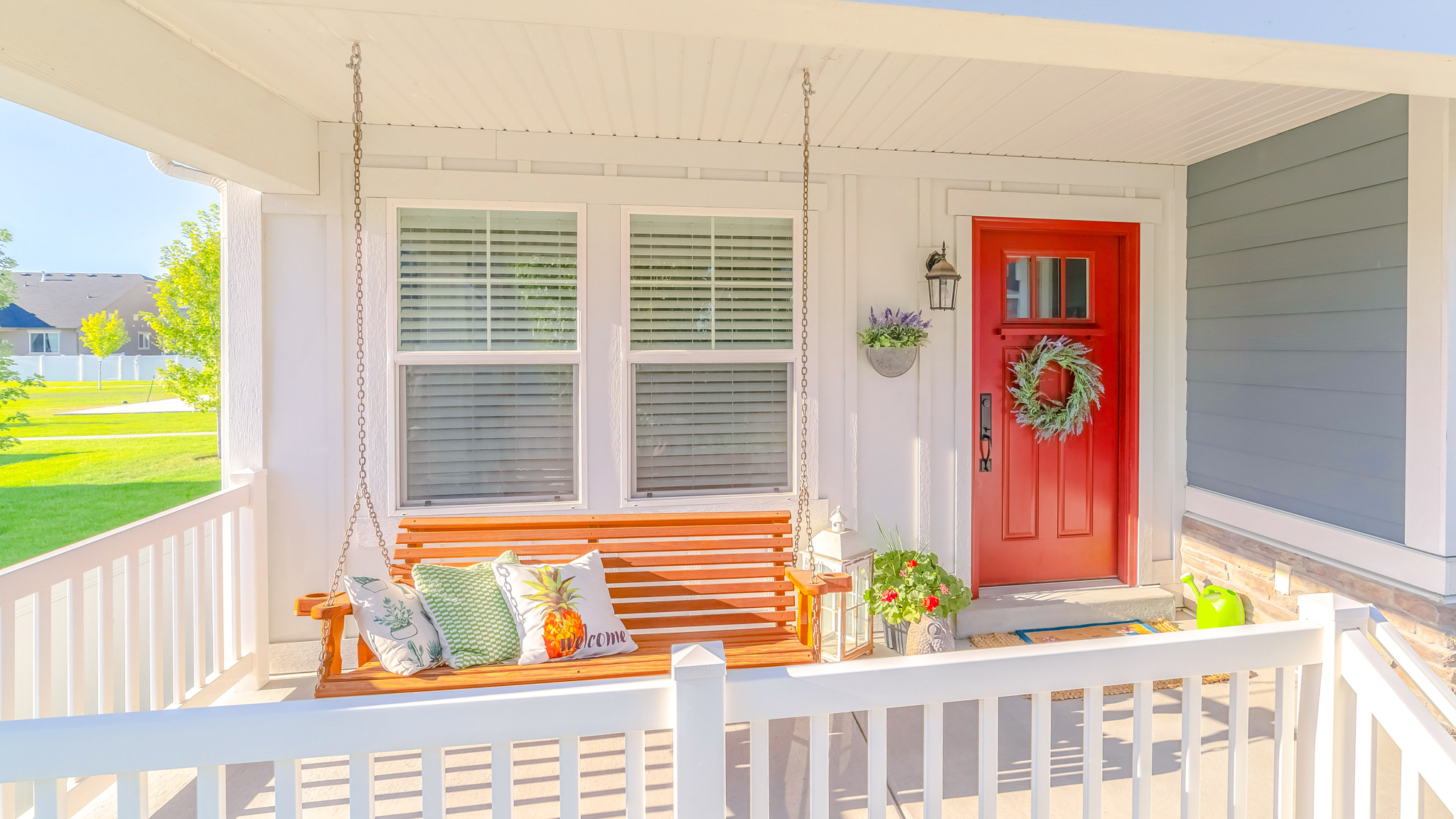 If the color of your entry door faded over the winter season, spring is the perfect time for a pick-me-up! An entry door presents the perfect opportunity to add personality and pizzazz to curb appeal.
Keep in mind that high quality fiberglass doors never require painting. You simply pick your color during the ordering process, or you can order your entry door primed and paint it your favorite color at home. Either way, it will remain bright and beautiful for years.
Check for Leaks in the Roof
Everyone knows that April showers bring May flowers. If you suspect that you have leaks in your roof, now isn't the time to push the issue to the back burner. Leaks in the roof can lead to rotting rafter beams and ruined insulation.
In addition to leaks, keep an eye on the state of your shingles. If shingles are bucked, curling, or missing, roof replacement might be in order
Plan Your Siding Replacement Project
While you're inspecting your exterior, don't forget to look at the siding. Old and outdated siding not only drags down curb appeal, but it can also decrease the value of your home. If your old siding is pulling away from your home, rotting, or otherwise damaged and failing to perform, consider siding replacement.
Vinyl siding is the optimum material choice for home exterior. It is durable, aesthetically flexible, and protects the home from mold and mildew damage. Best of all, it fits within a variety of budgets.
Unclog Your Gutters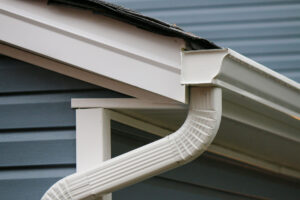 If you haven't touched your gutters since autumn, there might be a mess waiting for you in your gutter system. Hopefully, you didn't deal with ice dams over the winter, which can cause extensive damage to the gutter system.
Also, consider installing gutter protection this year. This will eliminate the need to clean the gutters again once spring transitions into summer.
Check Your Water Meter for Plumbing Leaks
Freezing temperatures can result in leaks within the plumbing system. The United States Environmental Protection Agency states that meter readings during colder months can provide clues of existing leaks. For example, if a family of four exceeds 12,000 gallons of water, this indicates that a major leak is present.
Look for Moisture in The Basement
While you should be on the lookout for moisture in your basement all year long, take the opportunity this spring to conduct your own inspection. It's most effective to look for moisture in the basement after a heavy rain.
If you happen to find moisture, it's important to locate the source so it doesn't cause further damage. For example, if you have water pooling around your foundation outside, the cause for moisture in the basement might be a clogged gutter system.
These tips should help you tackle your to-do list this spring! Whether your home needs an exterior overhaul or you're just looking into a new entry door, Universal Windows Direct is the primary source for exterior home remodeling in the country. Contact us now to learn more.