Home exteriors are dramatically transformed with replacement windows, entry doors, and vinyl siding. Universal Windows Direct offers Imperial, Missouri homeowners with some of the top exterior products at affordable prices. These products are factory-tested and proven to help homeowners save more energy and enhance home security. There are nearly limitless aesthetic features to mix and match, creating the ultimate curb appeal for every home in Imperial.
UniShield® Replacement Windows: Revitalizing the Home
Every home in Imperial should include UniShield® replacement windows. These window products far surpass run-of-the-mill products that fail to perform. UniShield® is engineered with energy savings, aesthetics, and value in mind. They are designed for a custom fit to the home, which results in blocking out drafts. Professional window installation from UWD maximizes UniShield®'s performance, making them some of the most energy efficient replacement windows available.
UniShield®'s glass packages offer impressive performance 365 days per year. Its premium glass packages incorporate today's top technologies for saving energy. Available in four tier levels, these are affordable window products fit nearly any budget.
The most popular UniShield® glass package, UniShield® Plus, offers tremendous value. This window is constructed with durable vinyl window frames, which are made to withstand all types of weather. This window will not peel, warp, crack, or chip from exposure to the elements. Various frame exterior paint colors are available, including brick red, green, gray, beige, clay, architectural bronze, and black.
UniShield® Plus features dual pane glass with argon gas in the airspace. Argon gas is essential to increasing the window's thermal efficiency. Invisible Low-e application reduces heat transfer to keep the home warm in the winter and cool in the summer. Triple pane glass units are available in the upper tiers of UniShield®. These windows add the extra benefit of sound-blocking technology for a quiet and comfortable home.
UWD offers countless window styles to maximize curb appeal of all architectures. Popular window styles include double hung, bay and bow, picture, slider, casement, and geometric. Custom window shapes are also available to fit nearly any opening in the exterior.
Level up the look of windows with quality decorative glass features. These stunning window designs enhance the exterior with styles including prairie, colonial, and obscure glass for privacy. Grid styles are also available for a timeless touch.
UniShield® window products are covered under UWD's True Lifetime warranty. Have peace of mind with guaranteed window performance from UWD.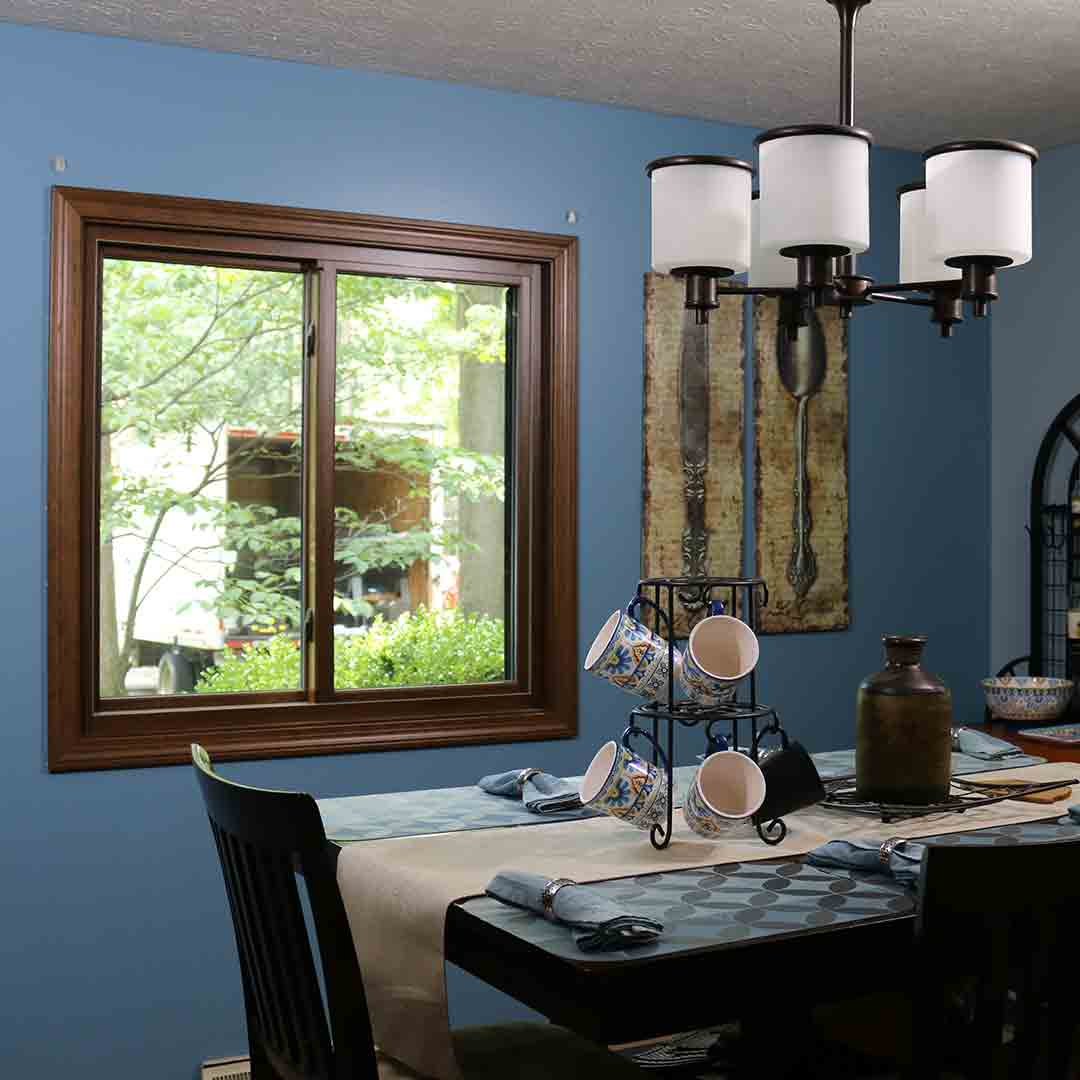 ---
Excellence in Craftsmanship with UniShield® Vinyl Siding
UniShield® vinyl siding is the ultimate solution for protecting the home and making it appear more beautiful. This exterior is crafted with top quality materials, giving life to the panels and vibrancy to their color and style. Three tier levels of UniShield® siding are available to accommodate a variety of budgets.
With UniShield® Supreme siding, 25 high-impact color options are at your fingertips to completely transform the home. Get carried away with the color of your dream exterior, with options including glacier white, antique parchment, Tuscan play, maple, London brown, and mystic blue. Homeowners who are seeking the most dramatic home makeover can consider premium colors, ranging from storm to walnut and deep moss.
The details of UniShield® panels are striking. This exterior offers the appeal of natural wood with clapboard and Dutch lap profiles in varying widths. These create realistic shadow lines for the look and feel of real wood. The siding panels feature cedar wood grain texture for the true look of wood.
Engineered with premium vinyl, UniShield® exterior is easy to maintain. The panels won't warp, rot, or peel. This exterior doesn't require extensive upkeep to remain beautiful.
UniShield® is stunning, but it boasts impressive performance for the home. Rolled-edge nail trim offers maximum wind resistance in Category 5 hurricane force winds. This keeps the panels securely in place during high wind storms and more. Its advanced lines ensure straight installation, especially when combined with professional siding installation by UWD. To minimize joint lines, consider UniShield® Supreme XL or XXL siding panel lengths.
To increase energy efficiency, Fullback insulated underlayment provides extra thermal protection. This insulating foam fits between the exterior wall and the siding, which results in superior energy savings. It also improves vapor flow by up to 500% better than conventional siding.
Choose UniShield® exterior for craftsmanship, style, and affordability. This siding includes coverage under our True Lifetime warranty as well as a 20-year color fade protection guarantee.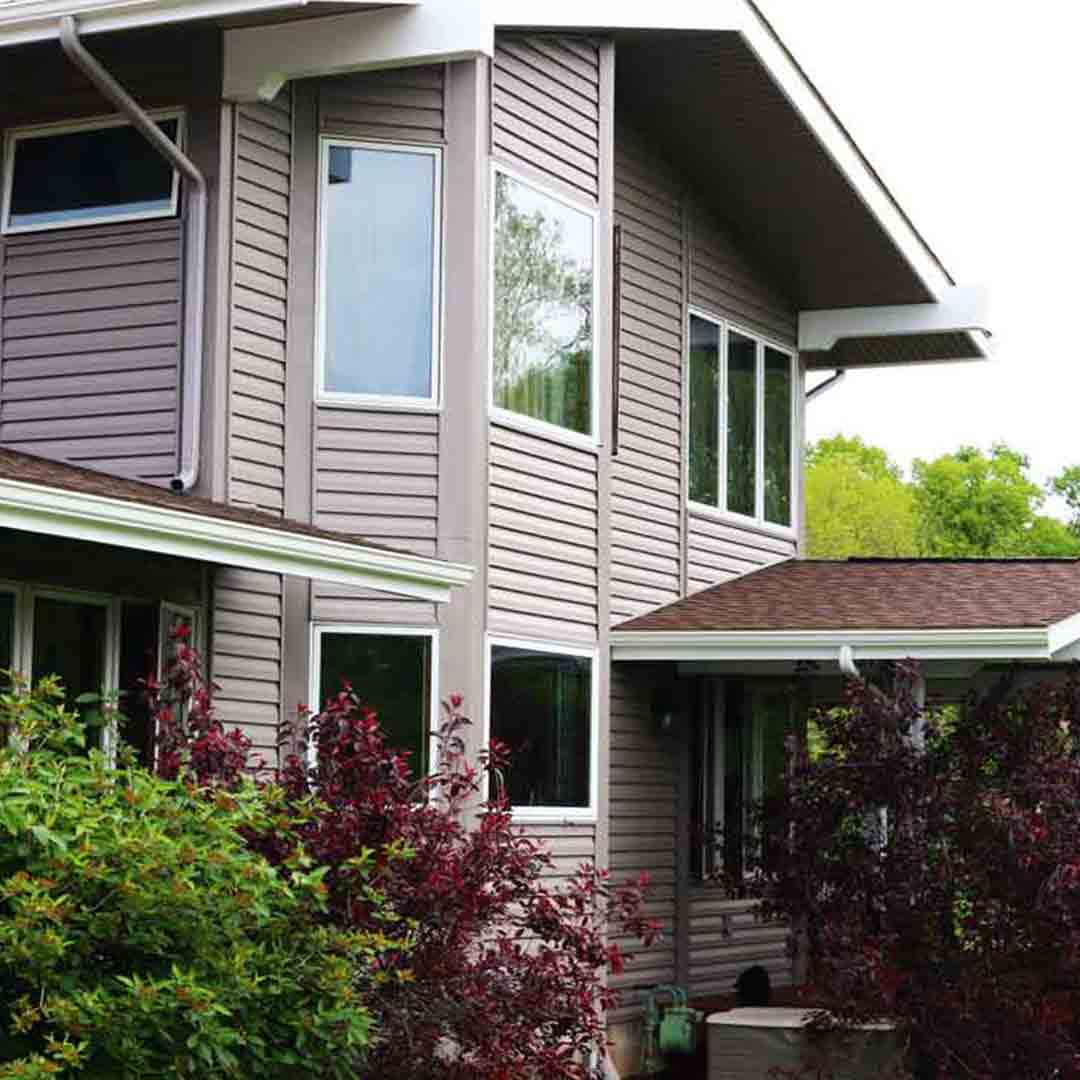 Improving Structural Integrity with Entry Doors
For a sound and secure home, consider fiberglass entry doors from UWD. These doors are engineered with reinforced skin to protect its appearance. Composite stiles offer enhanced waterproofing to keep the home dry, while professional door installation from UWD creates a proper fit within the frame. Both steel and fiberglass doors add intricate design and enhanced structural integrity to the home.
A steel-edge perimeter keeps security a top priority for this door product. Steel doors do not open after 7 hits of a 100-pound test weight, giving the door a Grade 40 security rating. Numerous hardware options and polishes are available for additional protection, such as leversets, deadbolts, locksets, and keypad or touch screen locksets.
A front door adds security as well as style. Fiberglass doors have an extensive selection of paint colors, wood stains, and decorative glass options. Popular entry door colors in Imperial includes wineberry, forest green, classic blue, tuxedo grey, and black. Add the warmth of wood with natural oak stain, fruitwood, cherry, dark walnut, colonial, and rosewood.
For a truly custom entry door, order the product primed and apply your ideal paint or stain color.
All entry doors include a polyurethane foam core for increased energy efficiency. Product protection is available with UWD's True Lifetime warranty.