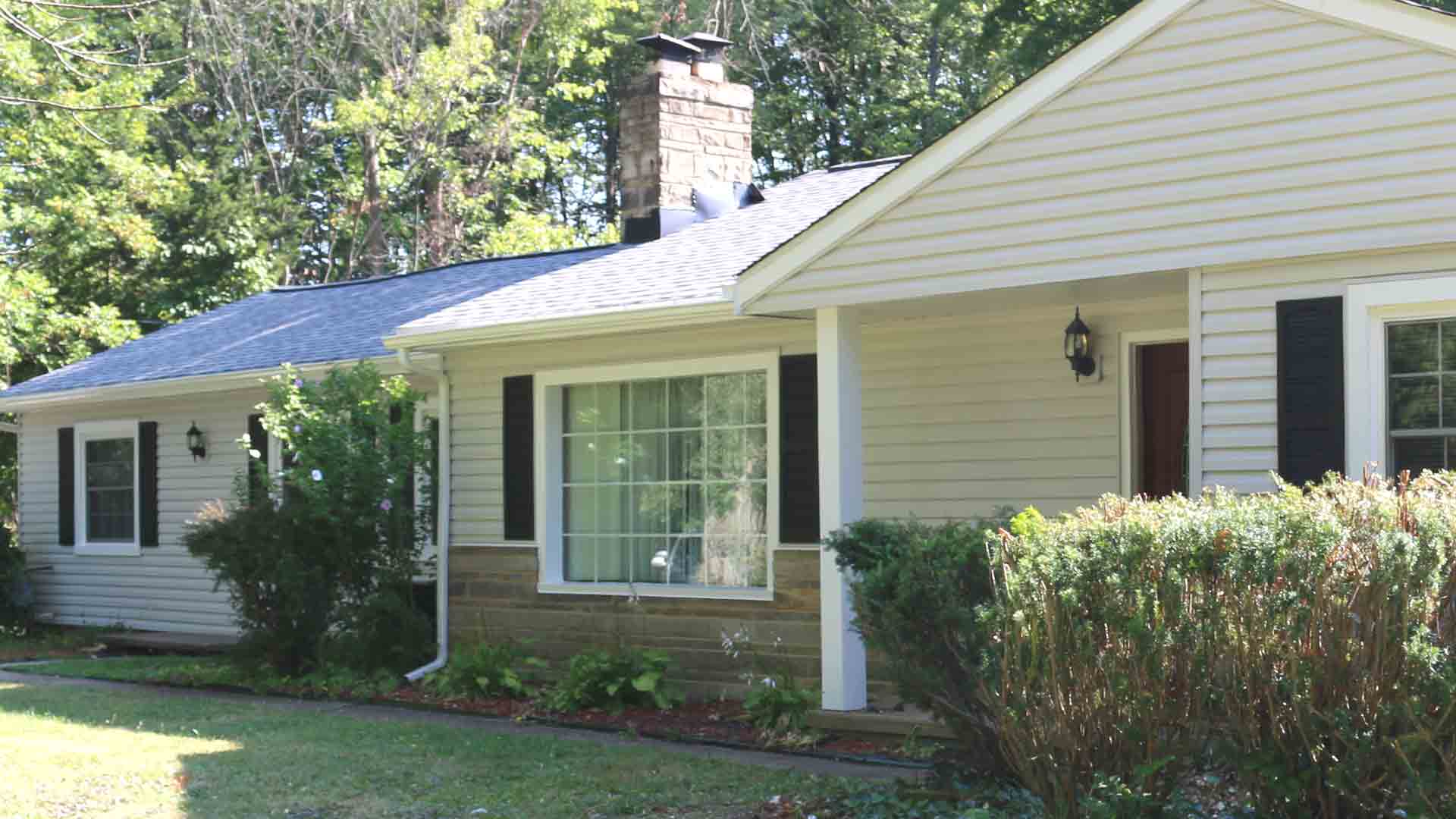 Quality You Can Count On: The Best Replacement Windows, Vinyl Siding, and Entry Doors in Cornelius, NC
Finding the right combination of quality, price, and style is difficult with exterior remodeling. UWD gives every homeowner in Cornelius, North Carolina an opportunity to install the best replacement windows, vinyl siding, and entry doors. These products are certified by Energy Star and factory tested for security and energy savings. They make a mark on curb appeal with incredible stylistic features that no one can forget.
Universal Windows Direct: Home of UniShield® Replacement Windows
UniShield® replacement windows are one of the most popular windows found in Cornelius, North Carolina. Their quality is second-to-none with their superior craftsmanship showing with every product we engineer. The vinyl frames of UniShield® windows are highly durable and resistant to the elements, including moisture which may lead to costly damages and repair. Unlike wood windows, UniShield® window products will not warp, peel, chip, or rot.
Vinyl window frames are customizable in numerous exterior paint colors, including green, brick, tan, gray, architectural bronze, white, and more.
With professional window installation from UWD, UniShield® fits flawlessly in any home. Homeowners can pick the perfect window style to complement curb appeal. Double hung, bay and bow, slider, garden, and crank out are all popular window styles in Cornelius. The windows are custom made for every home to ensure an airtight fit. The correct fit is essential to blocking out drafts and locking out moisture. Air infiltration is also greatly reduced with professional installation, which is how energy will rapidly escape from the home.
UniShield® is designed with four options of energy-saving glass packages. This is key to keeping utility bills as low as possible. This window is also ideal for a variety of budgets, with UniShield® Classic serving as the first tier option. It includes dual pane technology, double coated low-e glass, and argon gas filling in the airspace.
UniShield® Plus is often the top pick in the UniShield® line. This is also a dual pane window with argon gas between the panes. It provides top solar control and includes Super Spacer technology. This technology reduces drafts, keeps utility bills low, and even protects against pests and airborne hazards.
Furthermore, Innergy rigid thermal reinforcements are available. These reinforcements are designed to further lower energy costs, insulate the window, and prevent condensation. They perform 700 times better than aluminum reinforcements and help keep the home comfortable.
Homeowners can count on UWD to back our UniShield® products. UniShield® windows include the True Lifetime warranty to guarantee aspects such as glass packages, craftsmanship, and installation. These windows are designed with value and energy savings in mind, and every homeowner has an opportunity for UniShield® window installation for a more comfortable home.
Secure and Style the Home with Durable Fiberglass Entry Doors
Fiberglass doors add a new sense of security to the home. It also increases its curb appeal and can even improve property value. Traditional wood doors provide a stately appearance, but they are very high maintenance and require sanding, staining, and painting to keep the door looking fresh. Fiberglass doors maintain that look of fresh paint or wood stain 365 days per year, and homeowners won't ever need to lift a paintbrush.
UWD offers some of the most popular exterior door colors on the market. These colors include burgundy red, cottage red, clay, classic blue, tan, cream, forest green, and various wood stain options. Add warmth to the home with natural oak stain, cherry stain, dark walnut stain, and more.
Homeowners who have a personal color preference can order front doors primed to apply your favorite paint or stain.
Highlight an entry door upgrade with various glass designs. Custom made for every door, these glass options truly make the door look exquisite. Choose doors with an entire glass face, or add small sidelites to filter in sunlight without compromising on privacy. Raise and tilt mini blinds are a great option for homeowners wanting an extra sense of privacy from prying eyes.
Hardware makes a new door look sleek while providing security. Choose from hardware finishes including polished brass, antique brass, satin nickel, and aged bronze. Lock and knob options include leversets, deadbolts, locksets, handlesets, and touchscreen deadbolts. Add accessories such as a magazine slot or peepsite.
UWD steel and fiberglass doors are beautiful and also energy efficient. These products include a polyurethane foam core that takes energy savings to the next level. This core makes the door more thermally efficient, resulting in a more comfortable home. Meanwhile, durable weatherstripping lines the door to block out drafts that cause energy bills to skyrocket. Composite stiles provide complete waterproofing to keep the home dry.
UWD provides entry door installation for maximum performance. The True Lifetime warranty is also included to cover the craftsmanship of the door as well as installation and more.
Enhance Home Exterior and Craftsmanship with UniShield® Vinyl Siding
UniShield® vinyl siding holds the key to a longlasting exterior. It is engineered with heavy gauge plastic that's nearly ½" thick. Homeowners can opt for extra insulation with Universal Insulated Fan-fold Housewrap. This insulated wrap offers high-quality performance with an R-value that's up to 1600% better than fabric roll housewraps.
Professional siding installation ensures that panels lay flat, and XL or XXL lengths provide a seamless appearance. This exterior is designed to lock out moisture while looking beautiful at the same time. The color collection truly showcases the beauty of every home, with options ranging from cape cod gray, coastal sage, colonial ivory, monterey sand, and natural linen.
Highlight the best features of the home with upgrades such as vinyl soffit, scallops, and cedar shakes. Enhance corners, columns, entry doors and windows with Trimworks® accessories. The performance and appearance of UniShield® exterior are covered under the True Lifetime warranty, including a 20-year color warranty that guarantees color vibrancy for two decades.