Details

Published: 09 December 2014
Hits: 1849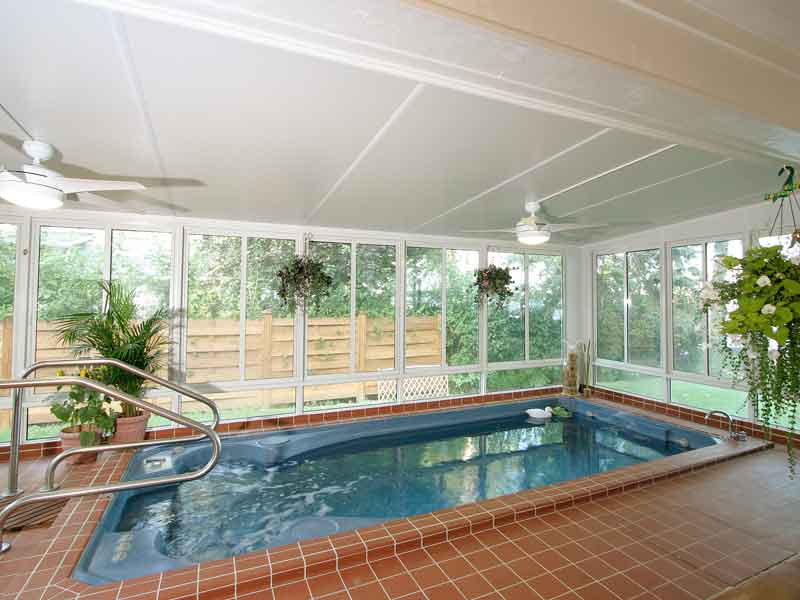 I've always called this temperature range, "useless", why? Because it's too chilly to do certain things outside, while it's not quite cold enough to do other, seasonal activities. 
Truth be told, this kind of weather makes it hard to really do a whole lot.
So what's the best, most effective way to enjoy the weather and stay comfortable without leaving their homes? Through your very own, custom built, state-of-the-art sunroom that's usable year round.
A sunroom gives homeowners the ability to let the natural light in while keeping the elements out, regardless of the season. These revolutionary living spaces are one of the fastest growing home improvements on the market today and will increase your home's value exponentially for less than that of adding an addition. 
Our exclusive thermal roofing system, in combination with the double-pane HPG 2000 glass and our Millennium window systems, insulated wall construction with thermal break are what makes it possible for you to enjoy the sunshine in your home without having to worry about the weather outside.
Here's the best part: they can be custom-tailored to your home's existing architecture and will not stick out like a sore thumb. From the roofing system, all the way down to the brick and siding, the sunroom is designed to be in perfect architectural harmony with your home. Our sunrooms are built from the best quality materials on the market today, including industry-leading, 2-lb, high-density Expanded Polystyrene, recognized as the most effective and durable insulation material in sunrooms. 
The interior of a sunroom is just as customizable as the interior. Homeowners can designate what colors they would like on the inside, how many windows they want, what kind of lighting will be installed, and much more; the possibilities are literally endless. Many of the sunrooms that we sell are customized all the way down to how many electrical outlets they contain; a detail that is looked over by many people.
If you're interested in seeing what these cost-effective, attractive structures look like in-person, please visit our showroom at 4565 Willow Parkway, Cuyahoga Heights, OH 44125 or call 216-518-8900.