Details

Published: 24 November 2014
Hits: 2391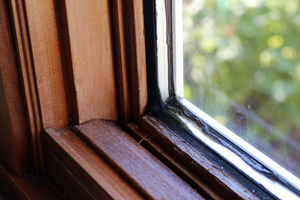 There are a few things that you can use to determine where the drafts are coming from and what condition the seals around your doors and windows are in.
The first thing that I would recommend doing is going around to all of the windows and doors that you suspect to be letting cold air in the house with a lit stick of incense. Trace the frame of the window with the incense and the small, constant stream of smoke will move when you reach a point where there is air coming in. Seal these areas up with an interior sealant or some rope caulk.
In addition to this, be sure to examine exterior weather stripping and sealant around doors and windows. Materials such as caulk and weather stripping tend to wear out over time and can be replaced at a low cost.
While these are some temporary fixes that will help reduce the amount of cold air that's entering your home, there is no substitute for replacing old, worn out doors and windows and with new, technologically advanced ones.
There is still plenty of time to have new set of windows and/or doors installed before the dog days of winter set in. For a free, in-home estimate on a new set of doors or windows, call 216-518-8900.