Details

Published: 13 November 2017
Hits: 267
Tags:
The real characteristics to look for with replacement windows is value. Value is the combination of price, quality, and energy efficiency that gets you the most for your money. This is somewhat difficult to find, but rest assured you can find premium windows at an affordable price.
Here are the characteristics to consider: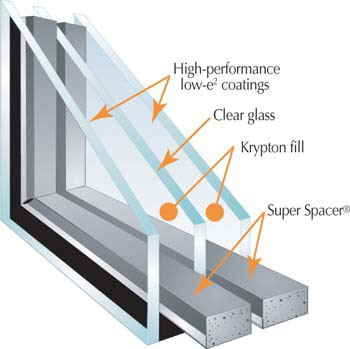 Energy Efficiency Characteristics:
Those who want to save more money on their utility bills need to evaluate the energy efficiency of your new replacement windows. Simply picking a window from the home improvement store and installing it will likely not yield expected results in this area. You must look for certain components that impact the efficiency of the window.
These elements include:
·       Argon gas – an invisible gas that is inserted between the glass panes
·       Krypton gas – another invisible gas that is denser than argon and best suited for triple pane windows
·       Low-e glazing – an invisible coating that is applied to the glass to block UV rays
·       Dual or triple pane glass – dual pane is the standard option in the industry but still enhances energy efficiency. Triple pane glass adds an extra barrier and can yield dramatic energy savings
Above all else, be sure that your new windows are certified by Energy Star. This ensures that the window contains these components.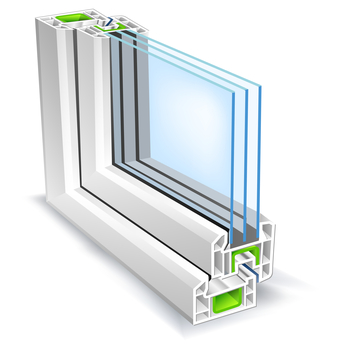 Window Quality Characteristics:
Window quality is essential to performance. While you're at the mercy of trusting your window contractor with product quality, there are signs you can look for to make sure you get what you paid for.
For example, quality vinyl windows will last 15 years or longer. If your windows begun to chip, peel, or warp after a few short years, you're unfortunately dealing with poor quality vinyl. If your window is still under warranty, the manufacturer should repair any defects.
Another warning sign to look for is if the vinyl is a polar blue shade. The window might look bright white, but if you compare it against pure white vinyl you will see the difference. This is a red flag since it means that the manufacturer did not use sufficient amounts—or any amount—of high quality ingredients titanium dioxide and an organic form of tin.
Getting the Best Value for Home Windows.
Universal Windows Direct helps Charlotte homeowners install the best windows on the market for an affordable price. Learn more about our quality products and getting the best value possible by contacting us today.