Details

Published: 24 July 2017
Hits: 598
Tags:
If you're on the hunt for a new entry door, there are a lot of cosmetic options to consider. Here are some of the most popular updates for dull and outdated entry doors:
Rich Wood Stains (That Aren't Really Wood):
Wood doors are a traditional option that adds warmth to your home. Even with today's durable entry door materials, wood doors will always have their place.
However, if you've ever explored your options for wood entry doors, you might be in for a bit of sticker shock. The price of wood doors is off-putting to homeowners who are on a budget, but luckily there are entry doors engineered to look just like real wood—and they're just as beautiful. 
A fiberglass entry door can easily be designed to look like your dream wood door. Whether your stain color of choice is cherry or mahogany, rich wood stains will instantly make your home feel more expensive.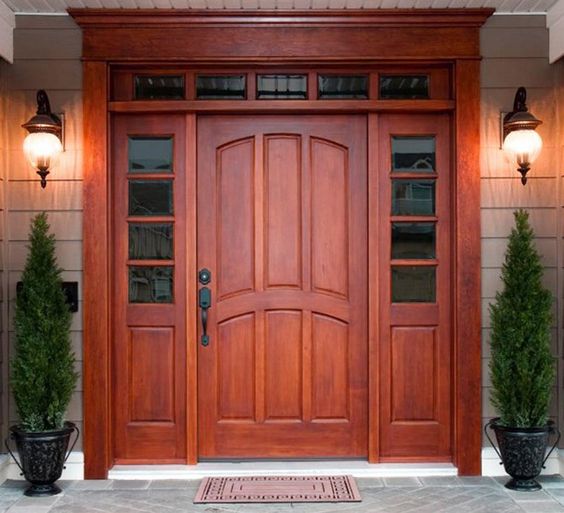 Custom Paint Colors Add Pizzazz:
So, what if wood's not your thing? That's OK. If you're bored with wood, we'd need a whole lot of hands and fingers to count how many paint options are available. Warm colors like burgundy, charcoal, and even black can add a splash of elegance to your home. But if you're looking to add a bit of fun to your curb appeal, you can kick things up a notch by choosing colors such as bright yellow, cobalt blue, or even a daring hue like purple.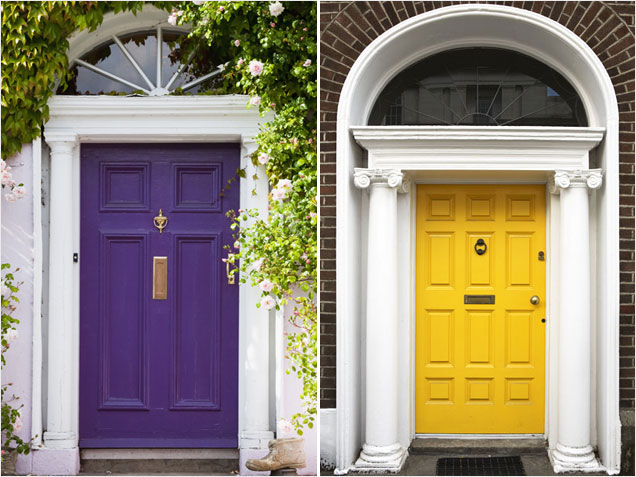 Add Intricate Details with Glass
Adding decorative glass to your door can be an interesting and unexpected touch. Some homeowners choose to add glass designs directly on the front of the door. You can also choose from a variety of shapes, such as a large oval in the center of the door or a small circle toward the top.
You can also customize glass patterns on your door with intricate details. Floral and prairie designs are the perfect complement for nearly any home here in Charlotte, and you can even apply these gas patterns to sidelites as well.
Whatever type of entry door that you're after, UWD offers quality steel and fiberglass doors to increase the value and curb appeal of your home. Get in touch with us today for your in-home design consultation or explore our website for production options and upgrades.