Details

Published: 19 November 2014
Hits: 2204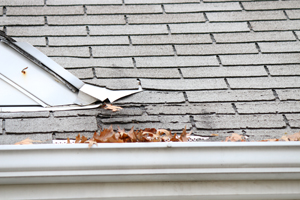 Most people have never actually looked at what condition their roof is in unless there is evidence suggesting there are problems with it (IE-leaking, after a big storm, etc.). What you need to remember is that a roof needs to be regularly inspected. I can't tell you how many neglected and never-inspected roofs I've seen, which ultimately led to expensive repairs that may have been prevented if the homeowner had caught them earlier with a simple roof inspection. With that being said, I recommend inspecting your roof 1 to 3 times a year, depending on where you live and how the weather has been throughout the year.
Before you pull out the ladder, you should head upstairs to take a look around your attic to check for any tell-tale signs of leaks or any water damage, or worse yet, mold. Be sure to examine the physical integrity of the wood; is it sagging, soggy or wet? If so, you may have a serious water damage problem on your hands. In addition to this, if you can see daylight coming through the roof at any point, you should patch those holes immediately.
When inspecting the exterior of your roof, trust your eyes and trust your gut. Look for things such as missing shingles, major discolorations, bending, etc. Any of these are cause for concern, and indicate that you most likely have some serious problems with your roof. In addition to examining the roof itself, be sure to inspect your gutters, and/or any drainage systems. Large amount of granules from old roofing tiles in the drain and gutter indicates that the roof is an advanced form of wear.
Roofing issues are a serious problem and should be dealt with immediately to avoid further damage and other expensive repairs. Replacing a roof is not recommended for an average "do-it-yourselfer", as it is time-consuming, difficult and dangerous. It's best to find a highly-rated, licensed, bonded and insured home-remodeling company to do the project for you.  They'll help you select the proper style, and type of roof for your home.
At Universal Windows Direct, we offer care-free roofing services that take the hassle out of having a new roof installed. Call 216-518-8900 for a free estimate.