Details

Published: 01 August 2017
Hits: 618
1. Add a Sliding Glass Door to Your Master Suite
Do you have a master suite that includes access to an outdoor area, such as a pool? While many homeowners opt for a traditional door in a master suite, a sliding glass door can make this area of your home look more sleek and modern. Not to mention, it adds extra natural light. According to bedroom Feng Shui rules from HGTV, you want to maximize natural light in your bedroom during the day. To make it darker at night, invest in several panels of room darkening drapes for your sliding glass door.
2. Sliding Doors are Perfect for Home Gyms
When you're running on the treadmill, the last thing you want to stare at is a wall. Sliding glass doors are perfect for maximizing light in the room and providing an extra boost of energy. They are also a great addition to easily transition your workout to the outdoors if you choose. 
Whether it's rain or shine when you're working out, you'll always have a great outdoor view of the world. Consider adding a screen to keep the door open during exercise for extra fresh air.
3. Complement Your Man Cave with a Sliding Glass Door
If your man cave is down in the basement, this doesn't mean you're destined to watch those football games in the dark. Man caves on second story levels with access to the outdoors work great with sliding glass doors. This gives you quick access to the grill so you can cook up some steak or burgers while kicking back.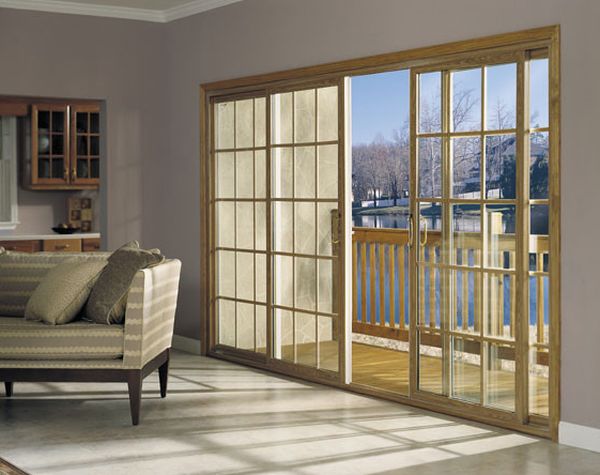 4. Pick a Sliding Glass Door for Your Balcony
If you're lucky enough to have a balcony in your home, a sliding glass door is the perfect choice. This door style makes it easy to make your way outside to enjoy a cup of coffee in the morning or a glass of wine in the evening. You can leave the door cracked to enjoy a fresh breeze while getting the perfect view of the outdoors.
No matter how you decide to use a sliding glass door, it's the perfect complement to any home. Learn about Universal Windows Direct's different sliding glass door style options and more by contacting us today.