Details

Published: 03 June 2016
Hits: 3661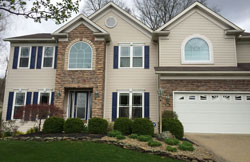 Nearly every homeowner in Indianapolis wants a beautiful home to add a personal touch. When it comes to making your home more beautiful, one of the best places to begin is the exterior. Your home's curb appeal can truly set the tone for the rest of your home, and even help increase its value. However, if the exterior of your home is lackluster, there are several ways that you can give your curb appeal new life.
When you're looking to dramatically upgrade the exterior of your home, consider the following fixes:
Overhaul Your Landscaping
Landscaping is one of the best places to start when your home is in need of a facelift. Nothing says neglected more than overgrown bushes, flowerbeds, and uncut grass. Spend a weekend cleaning up unsightly weeds and other unwanted plants, spread some new mulch, and plant flowers. You'll be surprised at how quickly your home starts to perk up after you tend to some yardwork.
Add a New Entry Door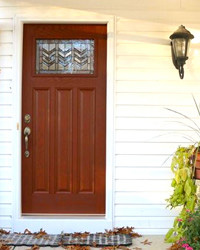 If your landscaping is already in order, consider adding a new entry door. Entry doors create a focal point for your curb appeal and give the eye a resting place. Homeowners in Indianapolis also don't need to settle for an everyday front door—there are plenty of paint colors to choose from, and selecting a bold color will give your exterior some extra personality.
Upgrade Your Old Windows
Old windows can really downgrade the appearance of your home. This is especially the case if your original windows are rotting, which can occur when you don't maintain wood windows throughout the years. Peeling paint and faded stain is another factor that drags down your curb appeal, but upgrading your windows to vinyl can make your home look more beautiful.
When you upgrade your old windows, you'll also help save money on your utility bills. Indianapolis homeowners who switch from single pane to dual pane windows can save up to $465 per year on energy bills—and you can easily invest that money for more improvements on your home.
Transform Your Home with Modern Vinyl Siding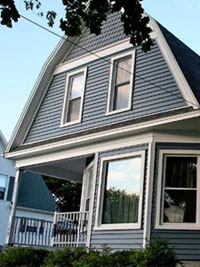 Perhaps the most dramatic way to transform the exterior of your home is with new vinyl siding. Vinyl siding offers an array of aesthetic options that can completely overhaul your home's curb appeal. Homeowners can choose from a variety of contemporary or traditional colors, and add interesting accents such as vinyl scallops, cedar shakes, and eaves.
Improve the Exterior of Your Home with Universal Windows Direct
Indianapolis homeowners can easily upgrade the exterior of your home with Universal Windows Direct—and you won't have to lift a finger. Contact us for an estimate on windows, doors, and more at 317-547-2600.