Details

Published: 19 September 2016
Hits: 1558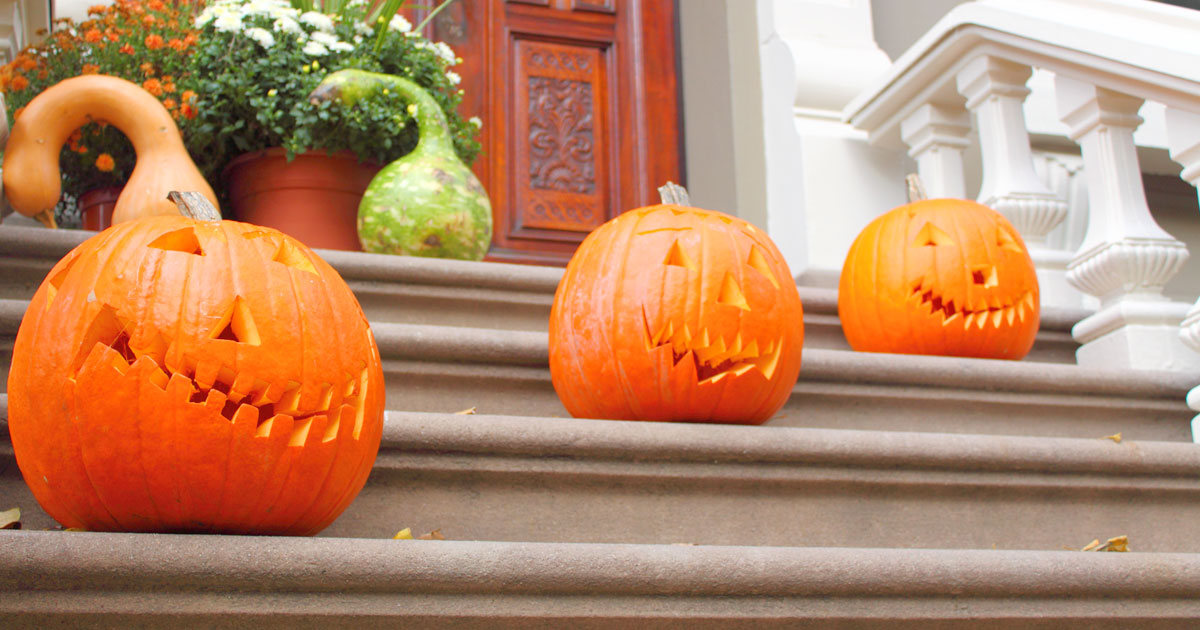 When you think of fall, you think of colorful crunchy leaves, bonfires, apple cider and of course—pumpkins. But pumpkins are good for more than just pies. They are also a great and inexpensive way to perk up your front porch this season.
There are several ways to decorate with pumpkins that express your individual style. Once you see how versatile they can be, you'll be wishing you could decorate with them year-round.
Classic
Sometimes simplicity has the most impact. If you favor rustic or classic decor, your porch would benefit from simple unadorned pumpkins. Whether you pile them in clusters, cascade them down your steps, or line them up across your railing, a group of gourds in shapes and sizes can provide a beautiful fall display. Play with different combinations of complementary colors and textures from several different types of pumpkins, squash, and gourds until you find a style that suits your home.
Carved
Nothing says "Halloween" like a toothy jack-o-lantern carved with love. Depending on your skill level and patience, pumpkins can serve as mediums for some truly breath-taking works of art.
Whether you use a fool-proof pattern or have the vision to do it free hand, using a variety of specialized tools can allow you to carve your pumpkins into masterful displays of Halloween scenes, faces, or even words. Or if you have small children, a simpler carving might be all you need to transform your porch into a welcoming family friendly zone for Trick-or-Treaters.
Let your children display their own creations to make for some very happy little ghosts and goblins.
Painting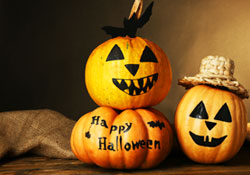 If carving a pumpkin seems a little messy and overambitious, you can still create gorgeous displays with nothing more than some acrylic paints and a brush. Your wildest imagination is your only limit when a pumpkin is your canvas.
A single coat of a basic color can turn your pumpkin into the perfect accessory piece for your porch décor. Or make a Pinterest-worthy work of art by painting on chevron prints or pinstripes in designer colors. Get silly by painting cartoon characters or go for an unexpected laugh by painting a face on the top of the pumpkin and using the stem as a zany nose.
Think Outside of the Box
Spray paint through lace to leave behind a beautiful pattern, cover the pumpkin in glue and sprinkle on heaps of glitter, use decoupage to affix strips of fabric or photographs.
The possibilities are endless. Sequins, feathers, ribbons, can all be used to transform your pumpkin into the perfect decorative accessory for your front porch.
Take your curb appeal to the next level by upgrading with a new entry door—which is sure to perk up any porch. Contact Universal Windows Direct today to learn more.