Details

Published: 26 September 2016
Hits: 1272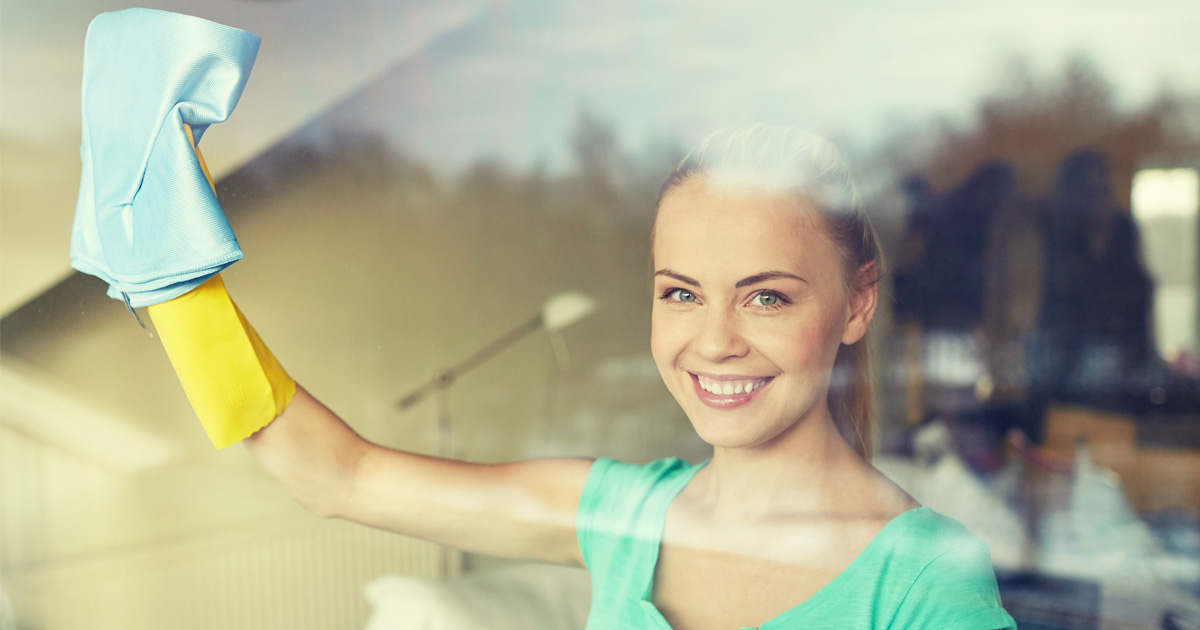 Nothing makes a home feel as clean as sparkling windows, and fall is the perfect time to get outside and give your windows a good scrub down before the freezing temperatures hit. Follow these steps to get gorgeous clean windows from the inside out.
Gather your supplies. No need for fancy window cleaners—a bucket of water mixed with white vinegar and a splash of dish soap can do the job just as well. Grab a sponge, a scrub brush, a lint free towel and a high quality squeegee and you are on your way to a streak free shine.
Remove your screens. Pop out your window screens and use your scrub brush and cleaning solution to gently remove the dust, grime and buildup from summer. Allow to air dry and then carefully store for the winter.
Wash the exterior. Use your sponge and cleaning solution to scrub away loose dirt on the exterior of the glass and window framing. Heavy, sticky residue such as tree sap or paint flecks can usually be carefully scraped away with a razor blade.
Squeegee like a pro. Once the window appears clean, use the lint free towel to dry a small strip of the glass across the top. This will serve as the starting point for your squeegee. Gently drag the squeegee down the window pane, wiping dry between each swipe.
Continue around your exterior. Work your way around your home cleaning each window exterior as described above. Be sure to use a sturdy ladder and observe safety precautions for any high windows.
Time for the inside. The interior glass can be cleaned in much the same way as the exterior. Scrub with a soft sponge, wipe with a towel and squeegee downward to avoid streaks. However, when working inside, pay extra care not to drip dirty suds on carpeting or woodwork and wipe up spills quickly.
Clean the track and sill. Once the window glass is clean, open the window completely to expose the track and sill. Use your towel (or vacuum attachment) to wipe away the cobwebs, insects and other unpleasant buildup. Use your sponge to scrub away dirt and dust, if you have new vinyl windows this step should be a breeze, older style windows with years of build-up may not come as perfectly clean. Use an old tooth brush or cotton swab to reach all of the crevices where grime likes to hide.
Finishing touches. Now that your windows are sparkling clean, take a moment to dust any window framing or mini-blinds and launder curtains as needed. These small details will finish off your hard work beautifully.
For more tips on keeping your windows clean and beautiful, stay tuned to our weekly blog.