Details

Published: 22 May 2017
Hits: 462
One of the first steps to take with roof maintenance for your home is cleaning. Here is how you can safely access your roof to remove debris, ensuring that this exterior product performs in tip-top shape through seasonal rains and more:
 Cleaning Debris from Your Roof
There is a good chance that some debris collected over your roof during the winter. Debris might not seem like a big deal, but the truth is that it can create a barrier that blocks rainfall from accessing your gutters. This can cause pooling on your roof, which eventually may lead to extensive water damage in your attic, interior walls, and ceiling.
The good news is that debris is typically not very heavy and can be removed quite easily. You'll need to use basic ladder safety precautions before making your way up to your roof, but once you are up there you can get to work quite easily.
While wearing thick gloves and slip-resistant shoes, start grabbing debris and throwing it into a leaf bag as you make your way around your roof. If you don't want to tackle this project by hand, you can also haul a leaf blower with you so you can simply blow debris off of your roof. This is often the preferred method, since you don't need to bend over or get dirty.
Another way you can clean your roof from debris is with a broom, but be careful not to press too hard into the shingles—otherwise you may cause granules to come loose.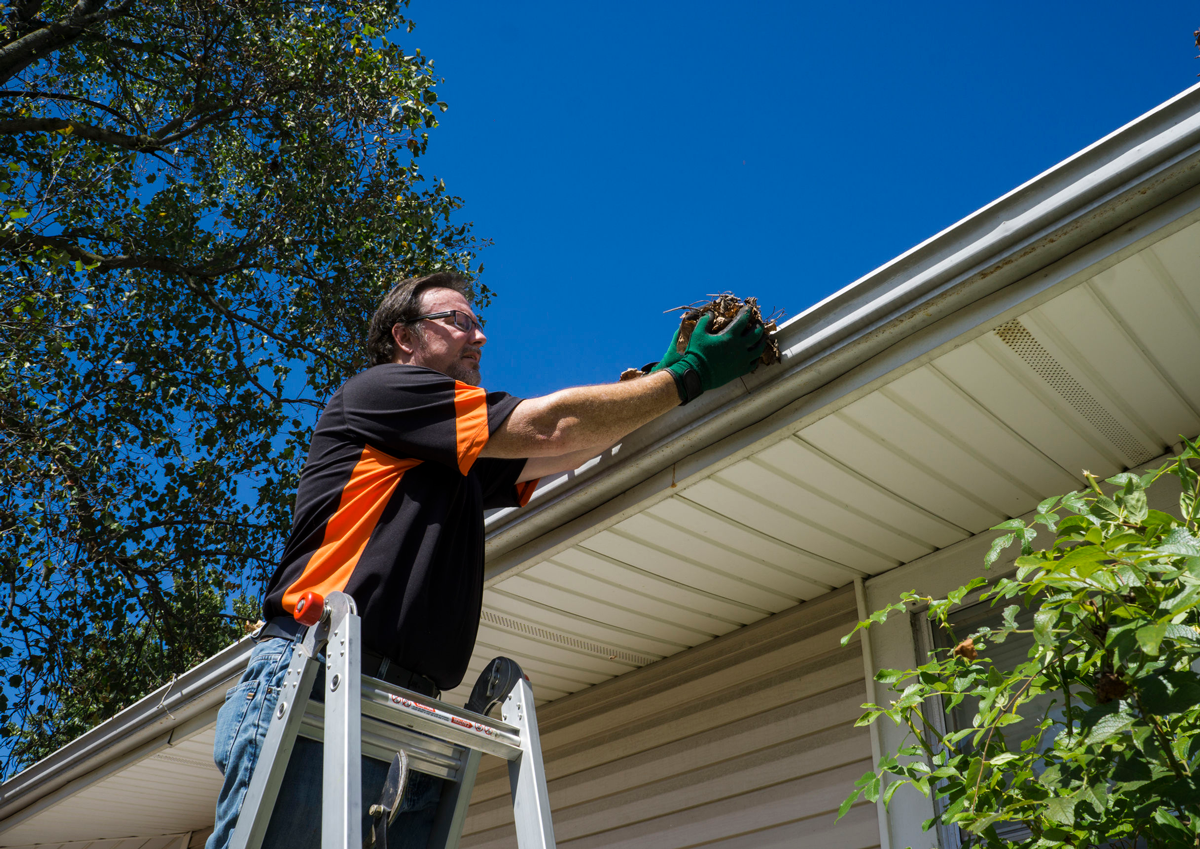 Look for Water Damage
Once your rooftop is clear from debris, you'll want to take a look for water damage that may have occurred over the winter or early spring months. Check around areas such as valleys of your roof, since water tends to collect in this area.
One sign that water damage is present on your roof is if you notice dark spots in large areas. If you're missing shingles in a particular area, you'll need to investigate this as well since moisture can easily access these areas.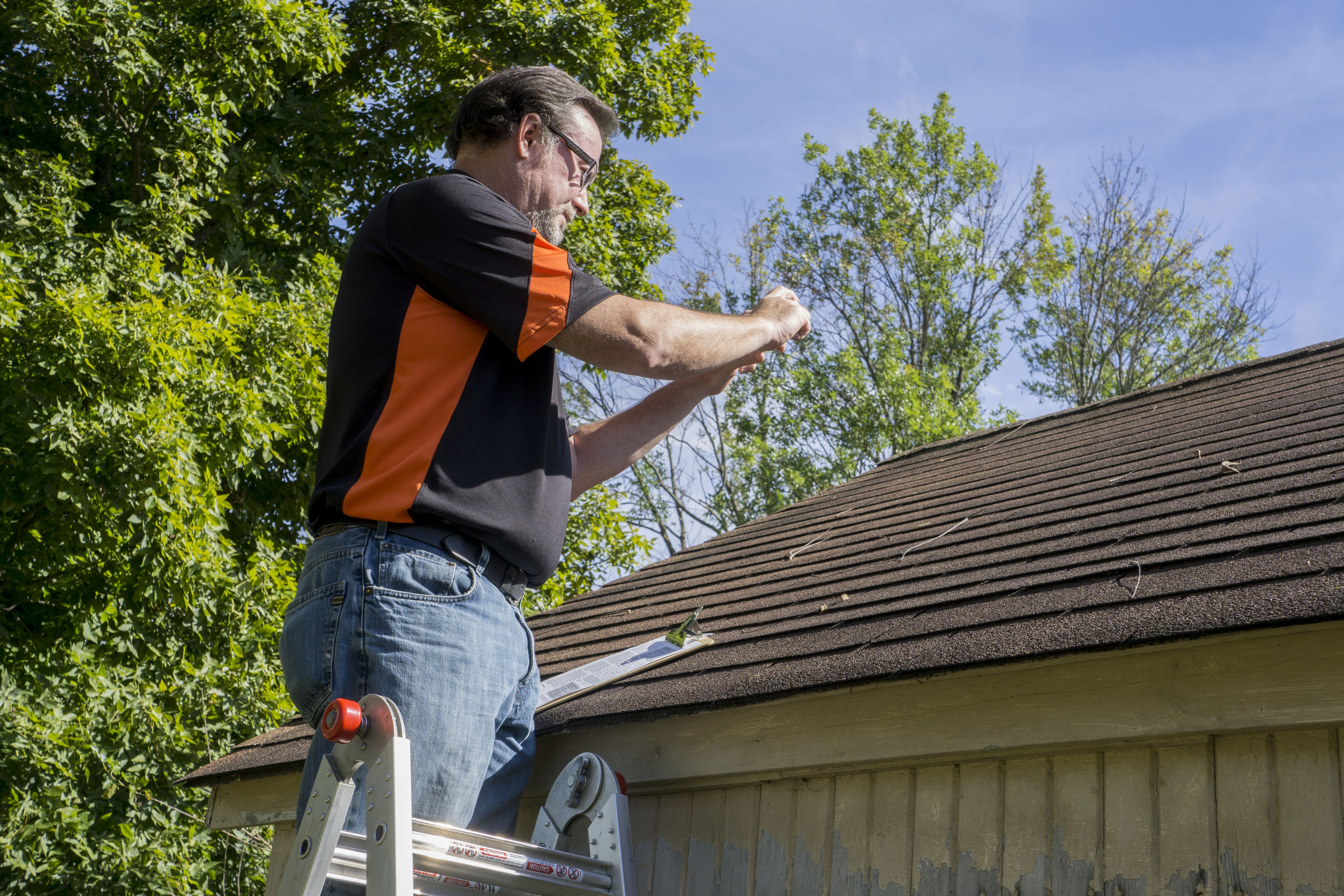 Other Signs of Roofing Damage
Don't forget to check your roof for other signs of damage such as:
●     Missing shingles
●     Curled shingles
●     Mold and algae growth, which will need cleaned and removed
●     Water stains
●     Loose or exposed nails
●     Light leading into the attic
If your roof was damaged over the winter, contact Universal Windows Direct to discuss replacement options for your Indianapolis home.